Gray wants to establish Opening Day trend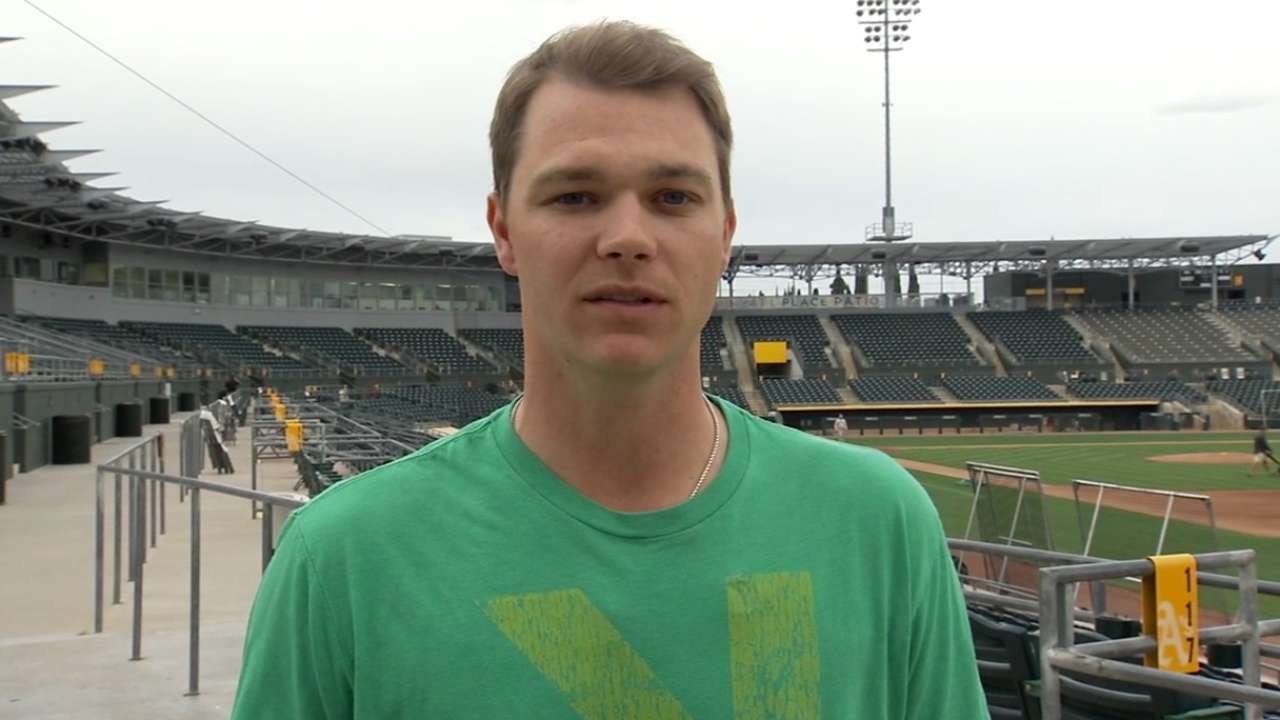 OAKLAND -- Before Sonny Gray came along, the A's Opening Day starter job saw more turnover than any other team in the past decade.
Eight different starters assumed the title prior to Gray earning his first nod last year: Barry Zito, Dan Haren, Joe Blanton, Dallas Braden, Ben Sheets, Trevor Cahill, Brandon McCarthy and Brett Anderson.
Gray halted that trend, when manager Bob Melvin announced the right-hander's second straight Opening Day assignment this spring, and he has no plans to resign from the role, so long as the A's will have him.
"You just watch his presence on the mound, you know he wants the ball, he wants to be in there," said catcher Stephen Vogt. "He's a bulldog."
"That's exactly why you do this," said Gray, who will take the ball for Monday's opener against the Rangers at the O.co Coliseum. "You want to pitch in these games, in moments like Opening Day or the playoffs or a playoff-clinching game."
Gray, still just 25, already has all of the above on his resume.
"He loves the spotlight games," said Melvin. "If anyone was made for it, it's him."
Gray carried the team on his back at the most crucial time last year, tossing a six-hit shoutout against Texas in Game 162 to clinch an American League Wild Card berth. With champagne showers came utter relief, following a disastrous second half that nearly kept the A's out of the playoffs altogether.
It was a sensational performance from Gray, the kind his teammates have come to expect from him every fifth day.
"He's the guy we all look to every time the rotation turns over to give us a quality start," said Vogt. "He's our guy. He's the guy we all look to to lead the way. It's fun to watch him work, and it's an honor for me to catch him."
Gray's Opening Day batterymate will surely have the best view.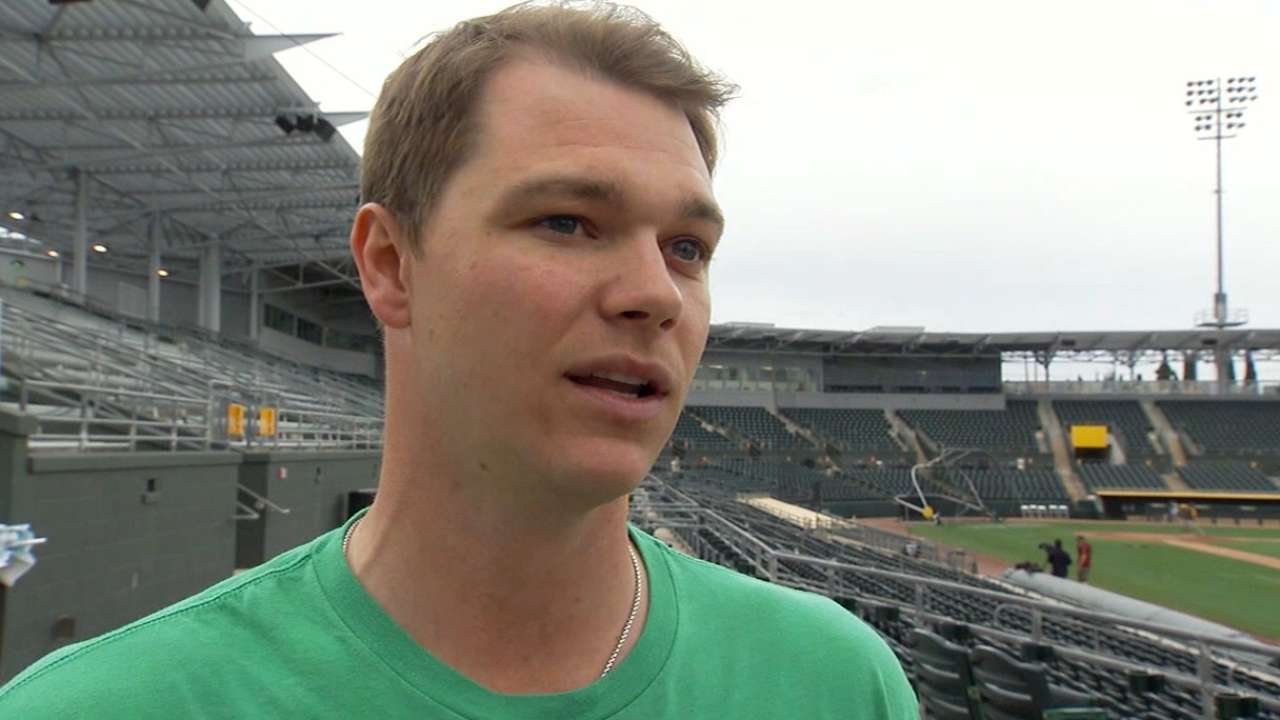 "Every time Sonny pitches, it's an adventure for the catcher," said Vogt. "His stuff is so good and it moves so late, it's unpredictable even if you know him. It's a lot of fun to catch him. It's work. But it's fun, because he's so good and he's such a good competitor and you know every time he takes the ball, whether he feels good or not, you know you're going to get the best out of him."
Gray has quickly emerged as the ace of a formidable Oakland staff, despite having completed just his first full big league season. He won 14 games for the club last year, posting a 3.08 ERA in 33 starts, twice winning AL Pitcher of the Month honors.
Opponents hit just .232 off him, and he tied for second in the AL in shutouts with two.
And yet the A's 2011 first-round Draft pick is not even close to reaching his ceiling.
"Not at all," said Vogt. "He's young, he's still learning how to pitch in the Major Leagues. But you look at what he did last year at 24 years old, throwing 219 innings and having a great year like he did, and it can only get better from there in my opinion. He's something special."
"I knew that this was an organization known for pitching and known for giving good opportunities," said Gray. "I just try to get myself ready for the opportunity, whatever it's going to be, and run with it. So far, that's what I've been able to do."
Jane Lee is a reporter for MLB.com. Read her blog, Major Lee-ague, and follow her on Twitter @JaneMLB. This story was not subject to the approval of Major League Baseball or its clubs.