MLB.com Columnist
Lyle Spencer
Breaking down the NL Central's elite backstops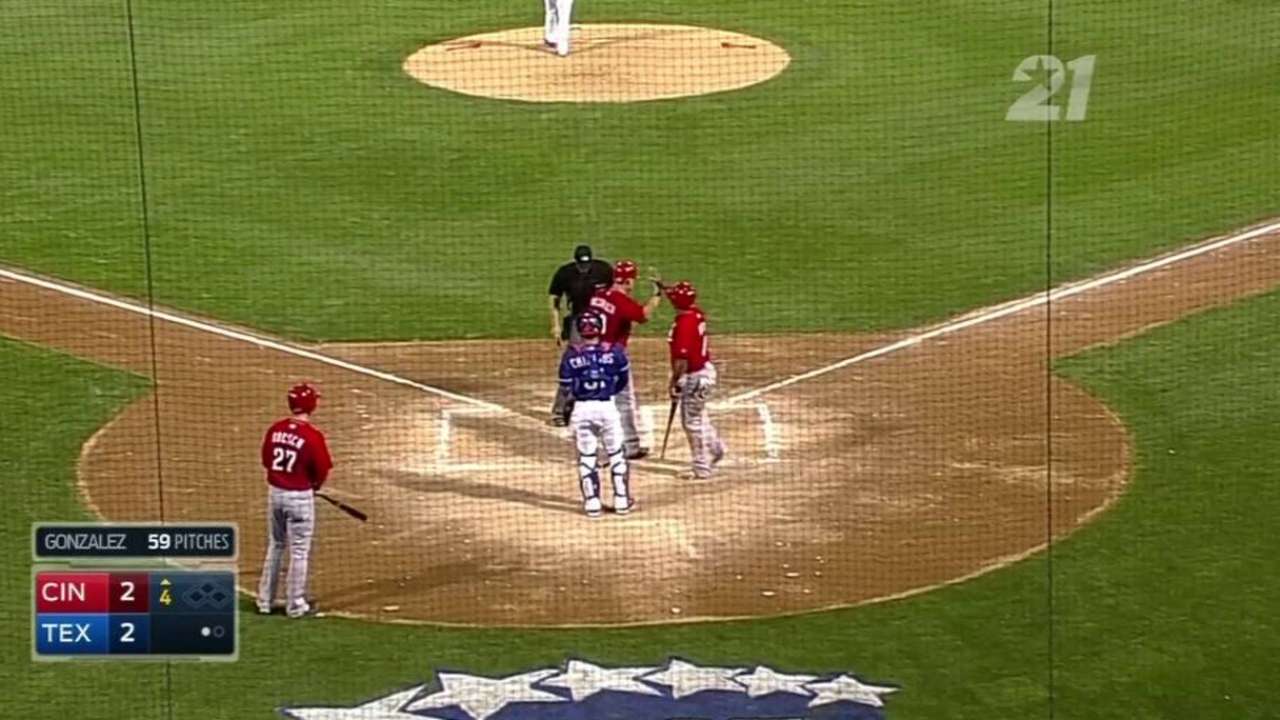 The National League Central, with all five clubs entertaining realistic October aspirations, might be the most competitive of the six divisions. It is clearly the richest at the most important non-pitching position on the field. Quality catchers abound -- so much so that the best of his generation might not be the best in his own division right now.
Jonathan Lucroy, Brewers
At 28, continuing his impressive career arc, Lucroy took it to a whole new level in 2014 as one of the game's premier players. He finished fourth in the NL Most Valuable Player Award balloting and could have been higher if the Brewers hadn't stumbled down the stretch.
Lucroy hits for average (.301) and production (NL-high 53 doubles, plus 13 homers). A perfectionist, he intently studies his pitchers and opposing hitters, constantly searching for edges. Lucroy is as good as anyone in calling, framing and blocking pitches. Only with his arm does he fall short of the elite.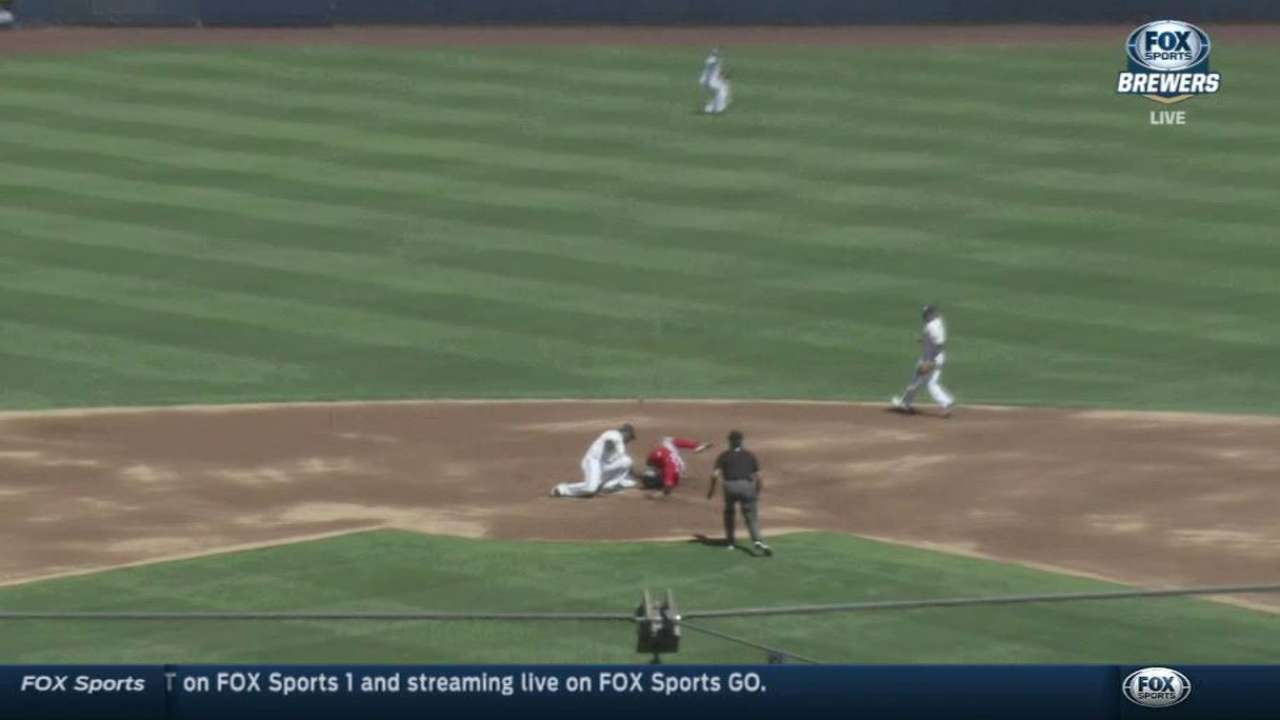 Manager Ron Roenicke, with a solid backup in Martin Maldonado, has the flexibility to spare wear on Lucroy and keep his bat in the lineup by exceeding the 19 games he played last year at first base.
"He's always been an outstanding offensive player, and he keeps getting better defensively," Roenicke said of Lucroy. "He's a guy you want in your lineup, like Buster Posey."
Yadier Molina, Cardinals
A strong case can be made that Molina, since his emergence in 2005 as the Redbirds' No. 1 receiver, has been the most valuable player in Major League Baseball. He shuts down the opposing running game and is like a great point guard, making everyone around him better with his command of the whole field -- not just the pitching staff.
A .284 career hitter -- the equivalent of .300 for any other position player -- Molina has appeared in four World Series, winning twice. He is a .290 postseason hitter in 86 games, and even better in 21 World Series games, batting .328 with 12 RBIs.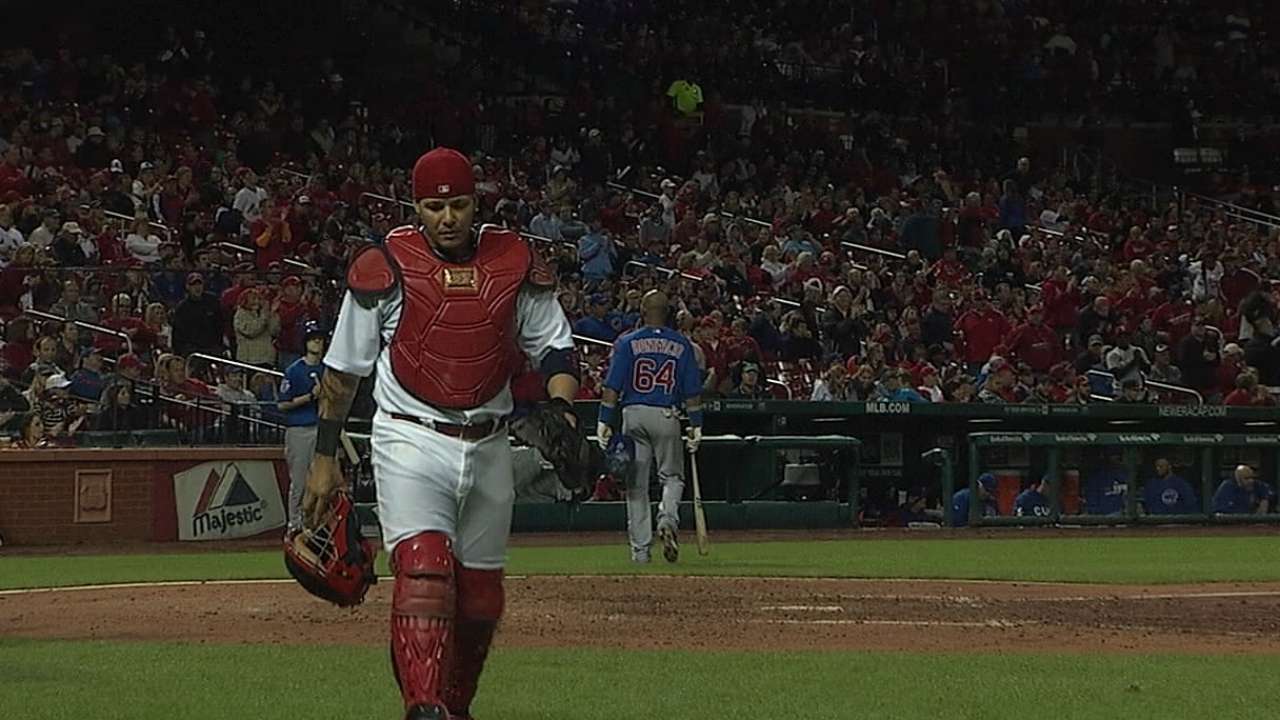 The lone negative is that Yadi turns 33 on July 13 and had right hand surgery last July, bringing him off a season in which he played fewer games (110) than at any time since his debut in 2004. If he's back in the 130-140 range, doing all the things he's always done, he's still the gold standard.
"A lot of St. Louis' success is because of Yadier Molina -- how he handles a pitching staff, his leadership skills and intangibles, his ability as a clutch hitter," said former Cards general manager Walt Jocketty, who is now in that role with the Reds.
Devin Mesoraco, Reds
If his defense catches up to his offense, Mesoraco should be a perennial All-Star in Cincinnati. Even Johnny Bench had to be impressed with Mesoraco's power display at 26 years old last season -- 25 homers and 80 RBIs in 114 games. His .893 OPS and .534 slugging percentage were the best among catchers, and his 6.52 runs created per 27 outs were second to Lucroy's 6.54.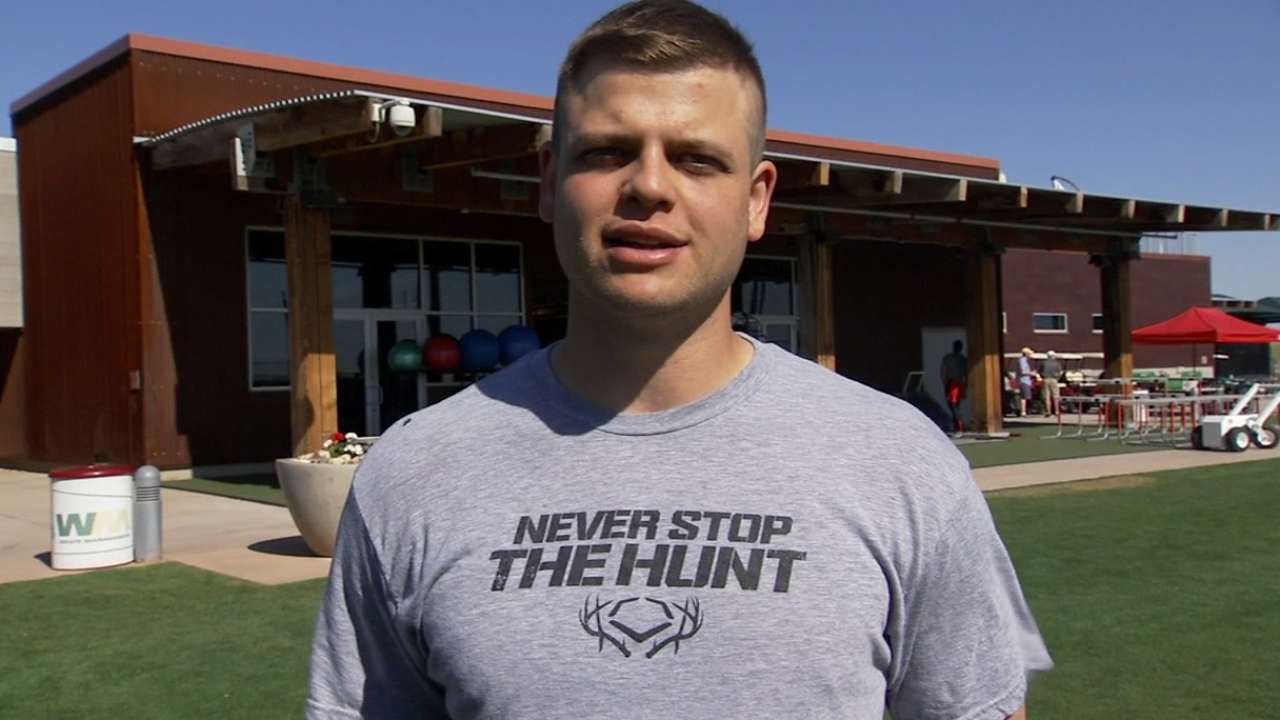 "I think he can be one of the better players of this generation at his position," Reds manager Bryan Price said. "Devin has evolved into what we wanted him to be -- not just offensively, but in his defense and leadership qualities."
Defensively, Mesoraco was credited with two runs saved by Baseball Info Solutions and threw out 24 percent of basestealers. Luckily for him, he doesn't have to worry about Reds burner Billy Hamilton.
Miguel Montero, Cubs
Only Lucroy and the Royals' Salvador Perez started more games than Montero's 130 last year for the D-backs. Needing an experienced receiver to direct a staff full of young arms complementing new ace Jon Lester, the Cubs acquired Montreo to pair with highly regarded Welington Castillo.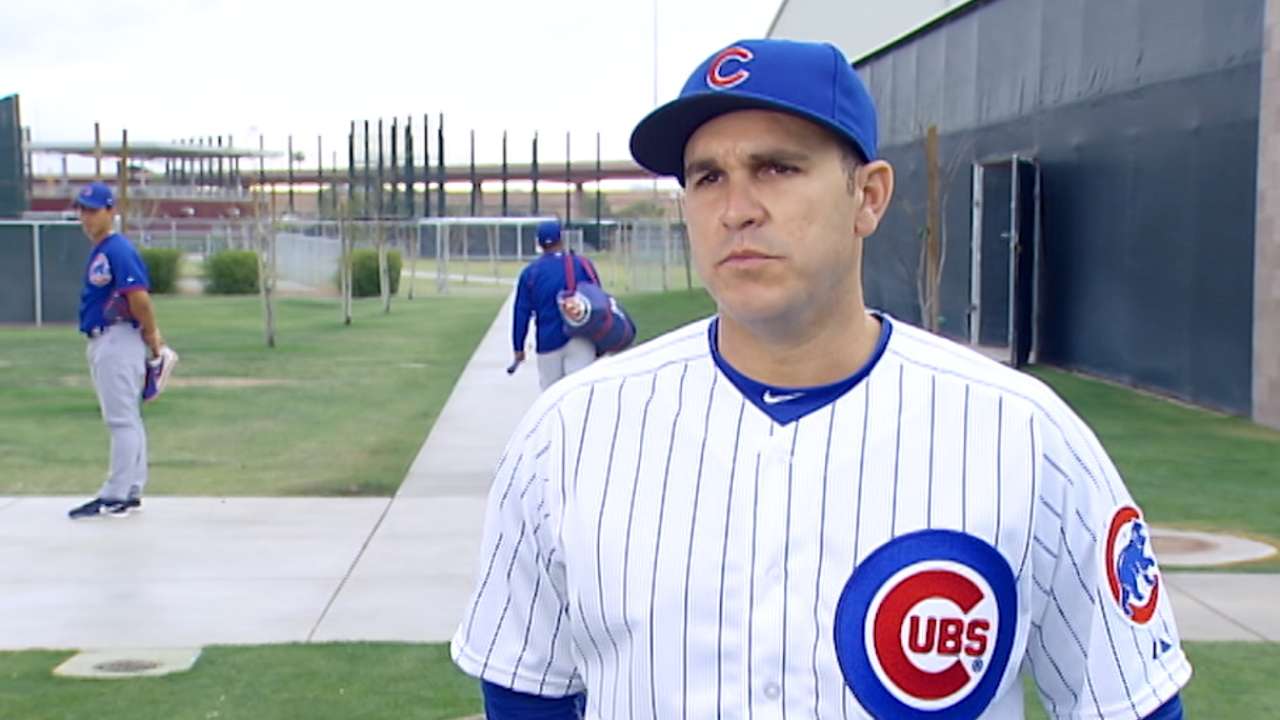 Montero's offense always has been first-rate for a receiver. His career line is .264/.342/.421, and he had career highs in Arizona of 18 homers in 2011 and 88 RBIs in '12. Analytics view Montero's defense as relatively ordinary.
"It's a tremendous addition," said new Cubs skipper Joe Maddon, who saw enough of Montero in Interleague Play as Rays manager to determine that he is a "very prodigious offensive player [whose] catching skills are great. We're excited about it."
Francisco Cervelli, Pirates
The responsibility of replacing Russell Martin, who took his many talents north to Toronto, falls on Cervelli -- no stranger to pressure after 195 career starts in parts of seven seasons with the Yankees.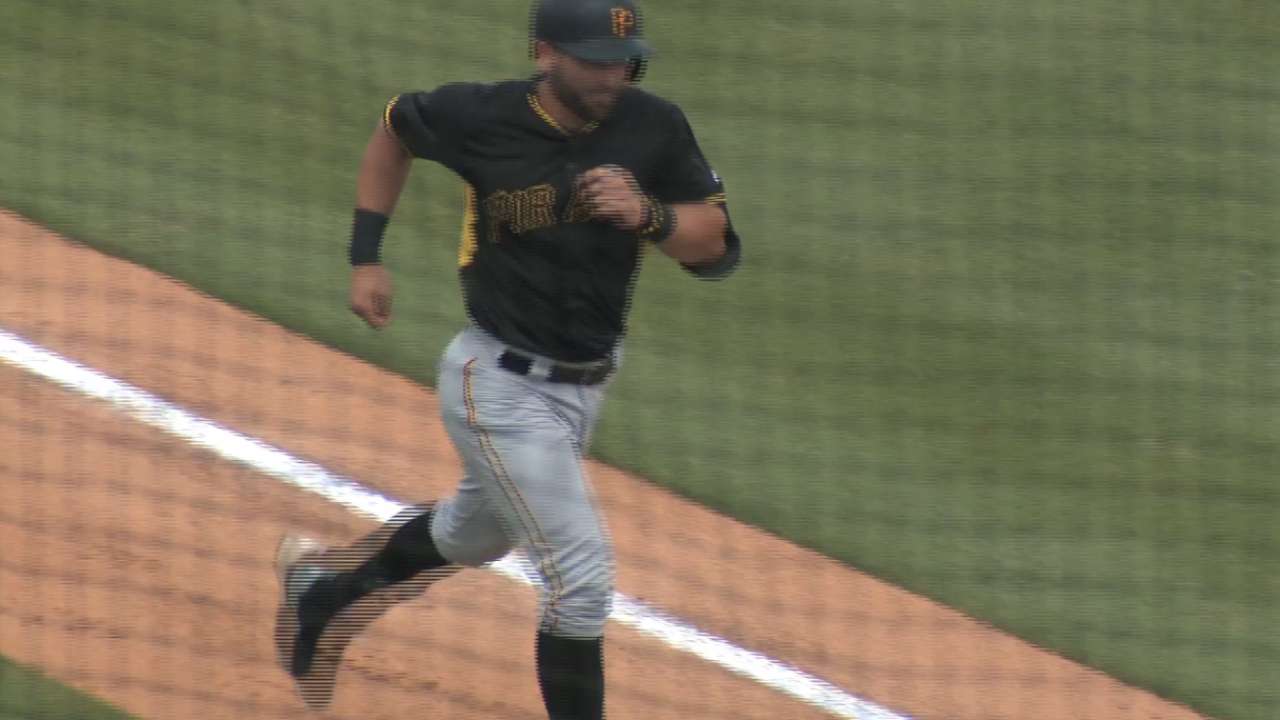 Cervelli hits for average -- .278 in his career, .301 last year in 49 games for the Yanks -- but not much pop. How well he and backup Chris Stewart connect with the Pirates' staff will go a long way in determining how far Pittsburgh goes. Stewart, who caught 49 games behind Martin last year, is a first-rate defender.
Lyle Spencer is a national reporter for MLB.com. This story was not subject to the approval of Major League Baseball or its clubs.