Who is the top player at each position in the AL West?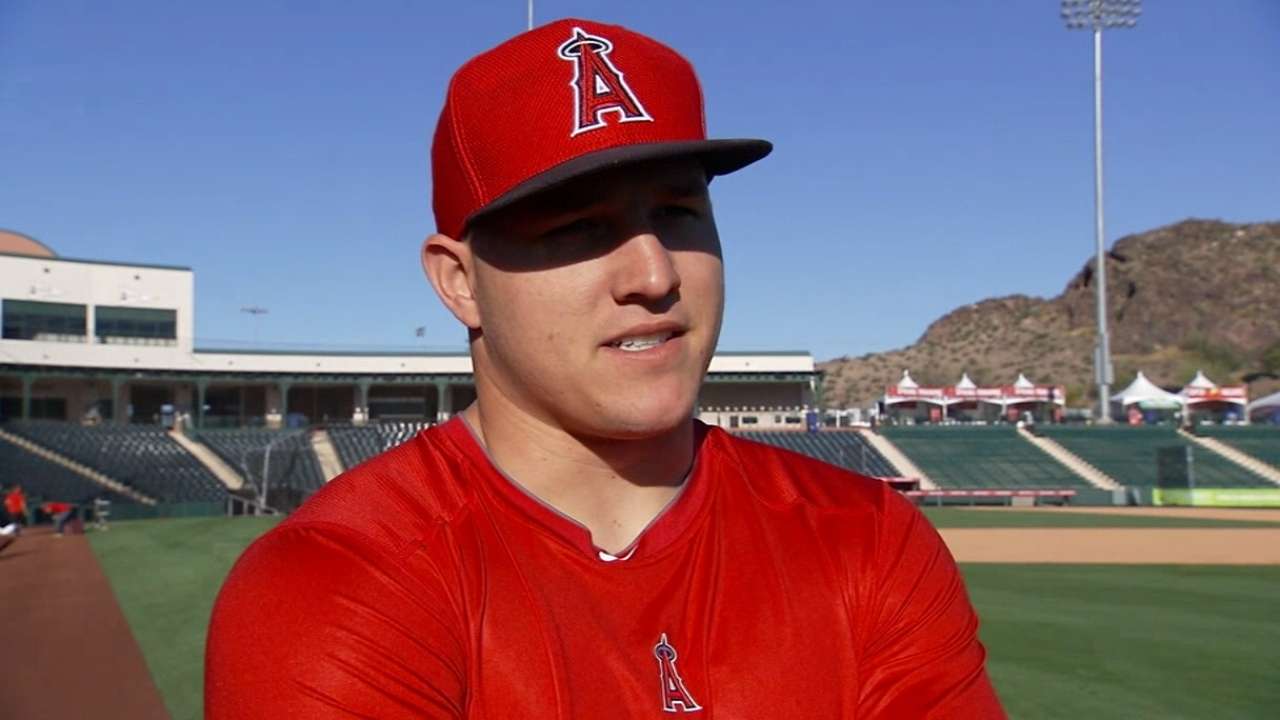 How does the American League West stack up, position by position? Here's a stab at predicting who will be the best player at each position in the division this season. Think of it as the preseason all-AL West team:
Catcher: Chris Iannetta, Angels
Iannetta won't win any power-hitting contests, but his high on-base percentage and usually solid defensive ratings score him the nod in the division right now, with a few younger and less proven rivals (Seattle's Mike Zunino and Houston's Jason Castro) hot on his heels.
First base: Albert Pujols, Angels
Sure, he's no longer the most feared offensive player in baseball. But that doesn't mean he's not still "El Hombre" among AL West first basemen. In fact, Pujols is still very much a 30-homer, 100-RBI threat. He's entering the season healthy and can still pick it at first base.
Second base: Robinson Cano, Mariners
It's a tough call between this consistent All-Star veteran and last year's AL batting champion, Jose Altuve of the Astros, but Cano gets the nod because he's more of a power threat -- even in Safeco Field -- and still possesses the highest Wins Above Replacement (WAR) at his position in the division. Altuve's breakout 2014 was spectacular, however, and indicates that the tables could be turning at this ultra-competitive position.
Shortstop: Erick Aybar, Angels
The AL West doesn't have a slugging shortstop, and this year, it has two young players (Seattle's Brad Miller and Oakland's Marcus Semien) who are still trying to find their big league identities. That leaves this contest to be fought out between Aybar and the two Texas-based veterans, Elvis Andrus of the Rangers and Jed Lowrie of the Astros. Aybar wins based on a dependable, though not necessarily spectacular offensive skill set, plus Gold Glove Award-caliber defense.
Third base: Adrian Beltre, Rangers
It's tough to pick against Seattle's Kyle Seager, who not only had an outstanding year at the plate in 2014 (25 homers, 96 RBIs) but also won the AL Gold Glove Award at the hot corner. But Beltre still gets the edge because his defense is top-notch, and he's become an even better all-around offensive player as he's aged. He recorded a .324/.388/.492 slash line in '14 and remains a 30-homer, 100-RBI threat.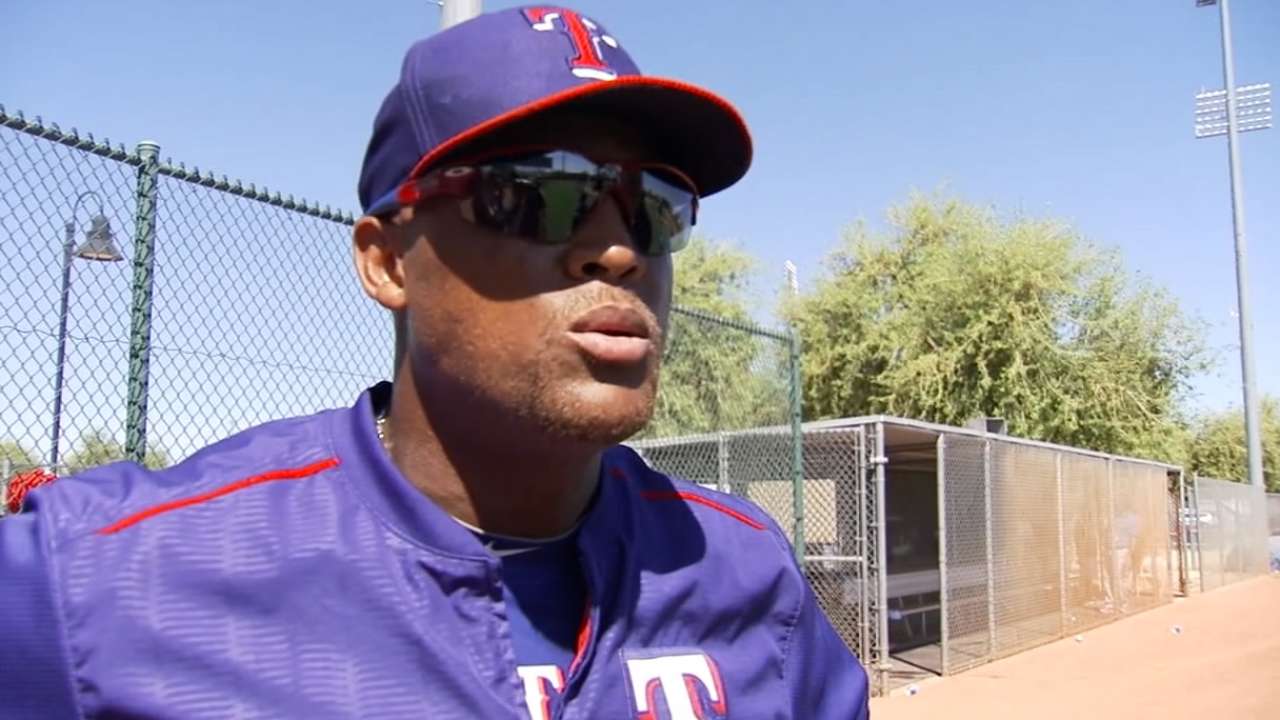 Right field: George Springer, Astros
In a position full of potential, Springer might have the most in the division. He burst onto the scene in 2014 with an electrifying mix of pure bat speed and power, with 20 homers in 295 at-bats and an impressive OPS of .804. Improvements in selectivity and defense could make Springer a perennial All-Star soon.
Center field: Mike Trout, Angels
Here's an easy one. Trout is widely considered the best player in baseball, so of course he's the best center fielder in the AL West. He's combines off-the-charts power, speed and defense at an incredibly young age. There's nothing wrong with Seattle's Austin Jackson or Texas' Leonys Martin, but Trout is well on his way to historic levels of achievement.
Left field: Colby Rasmus, Astros
Veteran Coco Crisp of the A's would get the nod here if he were entering the season healthy, but he will likely be out for the first six to eight weeks of the regular season because of an elbow surgery. With Angels left fielder Josh Hamilton also out, Rasmus and his power (he's averaged over 20 homers per season the last three years) wins out over a largely unproven cast of division rivals at the position.
Designated hitter: Nelson Cruz, Mariners
The Mariners needed another major threat in their lineup, and they got the one they wanted by signing the reigning Major League home run champion. Cruz might not belt 40 or drive in 108 like he did last year for Baltimore, but he still gets the vote as the division's best DH over Houston's Evan Gattis, Oakland's Billy Butler and Texas' Mitch Moreland.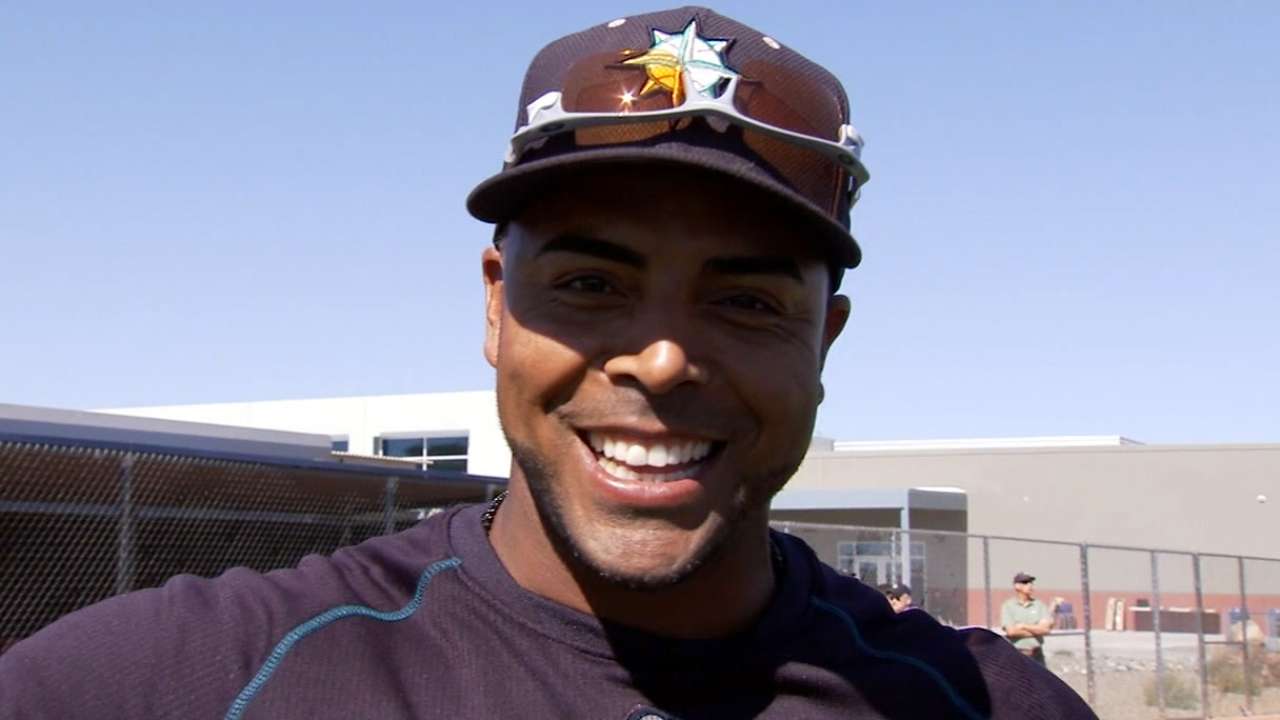 Starting pitcher: Felix Hernandez, Mariners
He won the AL Cy Young Award in 2010 and got edged by Cleveland's Corey Kluber for the same honor last year. Still, "The King" ranks as one of the top pitchers in baseball and certainly still holds court over the AL West in this category. Hernandez's 2.14 ERA and 248 strikeouts a year ago show he's still got it, even at the ripe old age of 28. Others worth mentioning include Jered Weaver of the Angels, Sonny Gray of the A's and Dallas Keuchel of the Astros. Rangers righty Yu Darvish would be high on this list if not for Tommy John surgery.
Reliever: Tyler Clippard, A's
Oakland made a shrewd move by picking up Clippard in a trade with Washington for infielder Yunel Escobar. Already, Clippard has stepped into the closer's role temporarily vacated by a sore-shouldered Sean Doolittle, and take a look at Clippard's 2014 body of work as the Nationals' setup man: a 2.18 ERA with 82 strikeouts in 70 1/3 innings. It's tough to vote against last year's AL saves leader, Fernando Rodney of the Mariners, not to mention the Angels' Huston Street and Joe Smith, but we'll give Clippard the nod.
Doug Miller is a reporter for MLB.com. Follow him on Twitter @DougMillerMLB. This story was not subject to the approval of Major League Baseball or its clubs.