MLB.com Columnist
Megan Zahneis
Big league camp a learning experience for Seager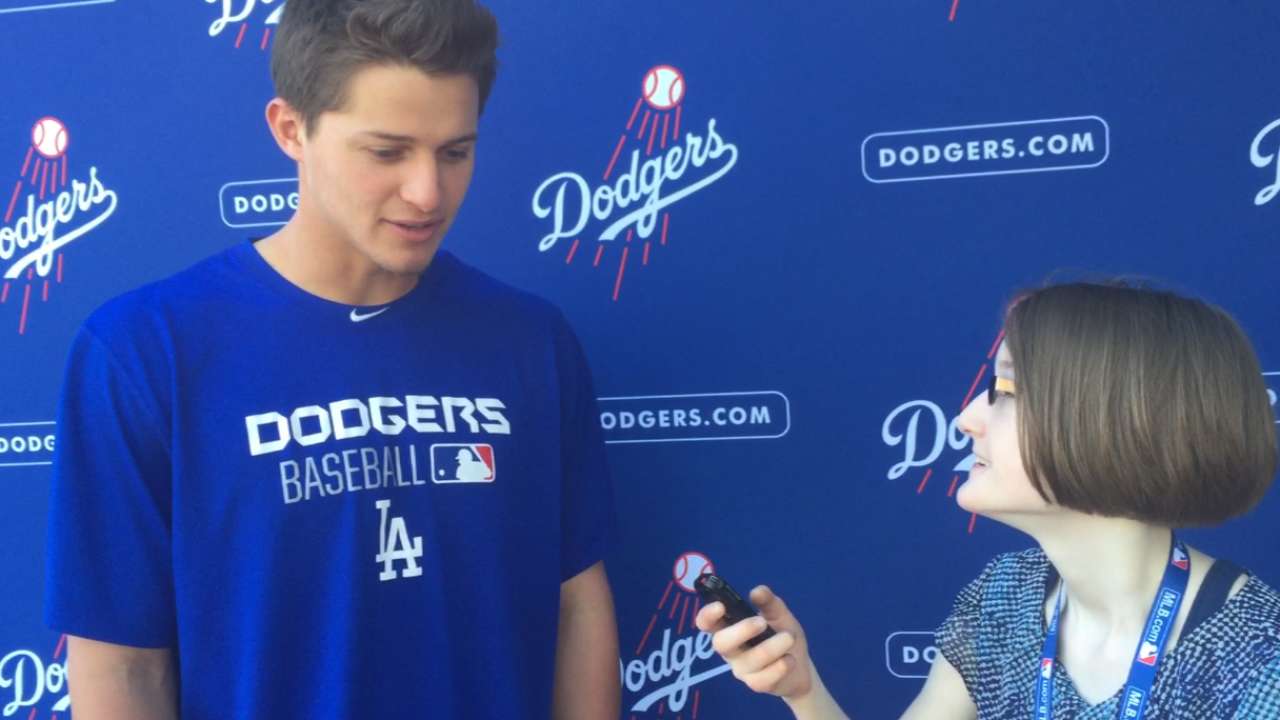 Corey Seager may have been sent to Minor League camp earlier this spring, but he wasted no time making an impression in big league camp.
In 14 games of Cactus League play, Seager hit .333 (6-for-18) with three doubles and seven walks. Add that to the .349 combined batting average he compiled in 2014 between Class A Advanced Rancho Cucamonga and Double-A Chattanooga, and you can see why he's the Dodgers' No. 1 overall prospect.
The kid is only 20 years old -- he'll be 21 on April 27, just a few weeks after Opening Day -- and is already drawing high praise from his future manager, Don Mattingly, himself no stranger to starting early. Mattingly made his debut in September 1982, a few months after his 21st birthday.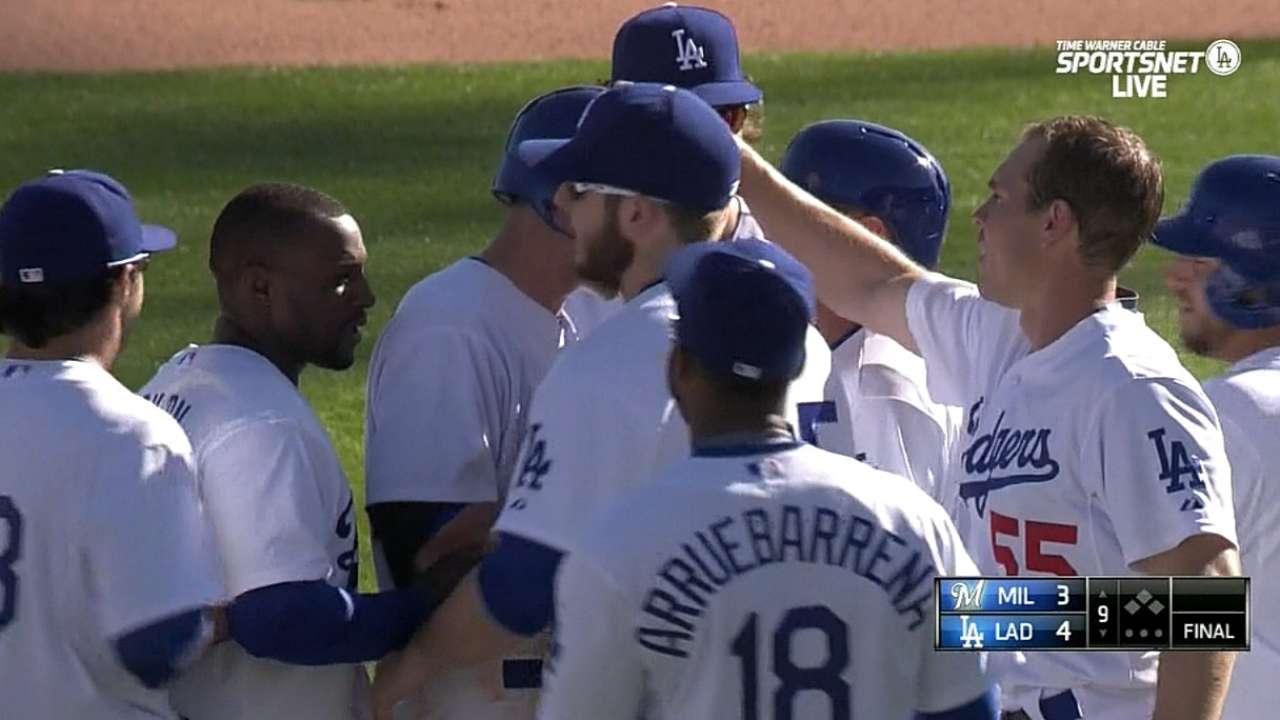 And you can bet that getting a taste of the big leagues, however fleeting, has Seager eager for more.
"It's been a whirlwind in my first Major League camp, but it's also been so much fun," Seager said. "You are with those guys in the locker room, [some] who I grew up idolizing, so it is a pretty amazing experience. I'm trying to soak up every little bit of it.
"You come in here and see the perks, and it can give you that extra little push."
Perks?
Well, for one thing, Seager found himself partnered up with Clayton Kershaw in the Dodgers Ping Pong tournament. And they won.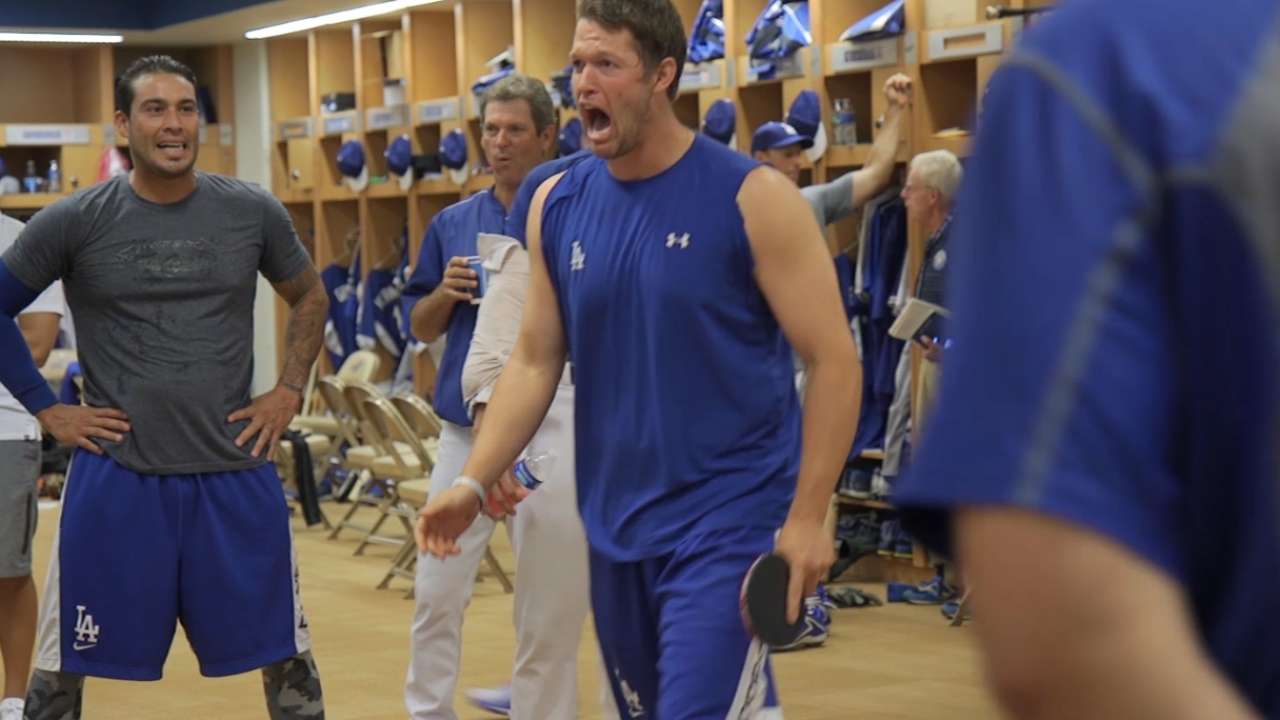 Big league camp was a great learning experience.
"I wasn't expecting it to be this relaxed," Seager said. "People are going about their business. You don't have people telling you what to do. They know what needs to get done. They know how to take care of their bodies. I'm still figuring everything out.
"[The difference] is tremendous. Every little aspect is better. The pressure is also greater, because you know someone is right behind you if you don't perform.
"All the eyes are on you."
Indeed, Corey Seager -- all the eyes are on you.
Time to make those eyes pop.
Megan Zahneis is a reporter for MLB.com. This story was not subject to the approval of Major League Baseball or its clubs.