Giants get first look at 'much improved' clubhouse
New lockers, expanded kitchen, dining room among upgrades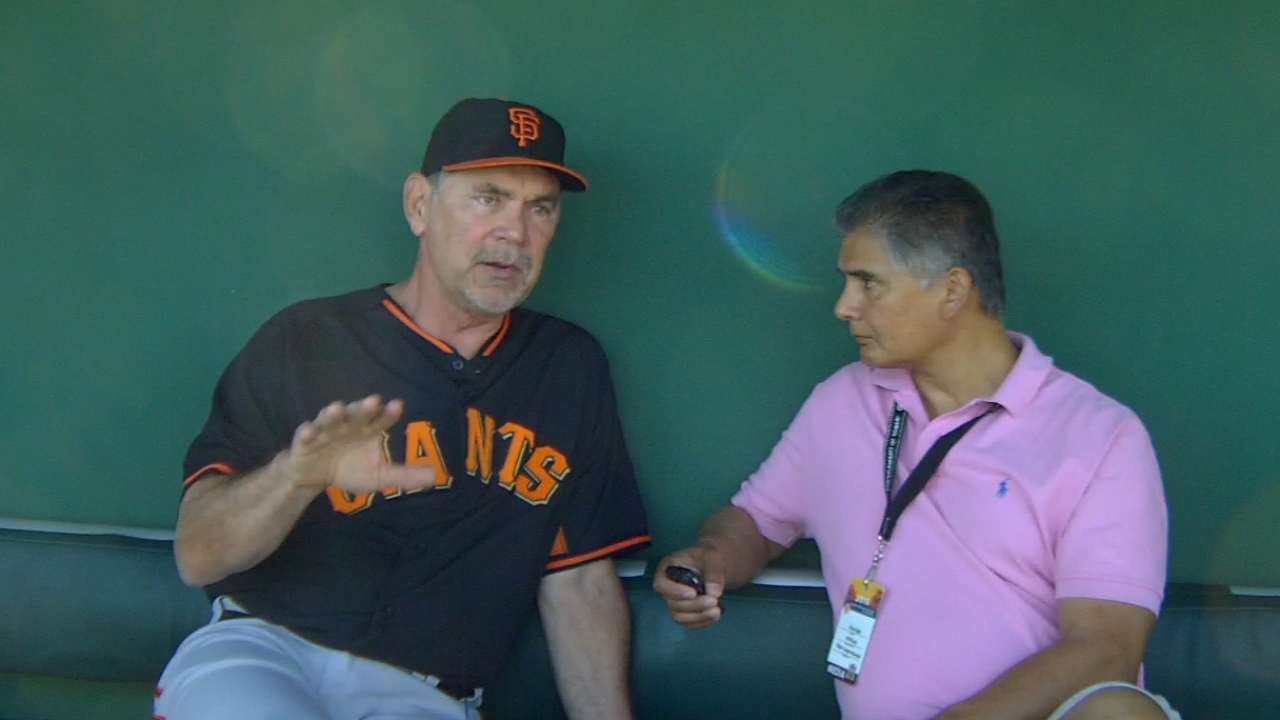 SAN FRANCISCO -- Giants shortstop Brandon Crawford said he made a point of seeing the team's remodeled clubhouse at AT&T Park on Wednesday night after returning to San Francisco from Arizona.
"I came in last night when we got here to check it out," Crawford said Thursday before Game 1 of the Bay Bridge Series against Oakland. "I didn't know what to expect. It's definitely different. It's nice, though. It's definitely an upgrade from what we've had."
With wood paneling, a plush carpet and dim lighting, the Giants' clubhouse looks like a large cocktail lounge at an upscale restaurant. Giants manager Bruce Bochy guaranteed that the lights would soon be turned much brighter.
"Yeah, it's a mood setter," Bochy said, smiling. "And that's going to be fixed. I'd hate to walk in there and they're all sleeping with how dim the lights are. We're going to brighten it up a little bit to make sure they stay awake. I'll go in there and they'll be playing some slow music and drinking some white wine. We're going to change that, trust me."
Other than the lights, Bochy raved about the new digs. The lockers are configured in a square, rather than a long rectangle, bringing players closer together and also freeing space to expand the team's dining room and kitchen.
"I think it's much improved," Bochy said. "I like the way we've got all the players closer together. The length of it, it just wasn't conducive to meetings and things like that, camaraderie. It's more player-friendly. Coaches' office, they did a great job, and training room. ... I really like how it's turned out."
Bochy said he was consulted on the remodeling plans.
"We talked about it. They knew what I wanted, this style of clubhouse," Bochy said. "It's better suited for the players, meetings and things like that. I like it a little smaller where the players are a little closer.
"The lockers are nicer. It's a big upgrade, and the players will tell you that. Talking to the players, they all like it. They like it a lot, kitchen included. It's bigger. They have more room there. They really did a nice job and we really appreciate them spending the money to reconfigure the clubhouse."
Eric Gilmore writes for MLB.com. This story was not subject to the approval of Major League Baseball or its clubs.