Fort Worth honors hometown favorite Gallardo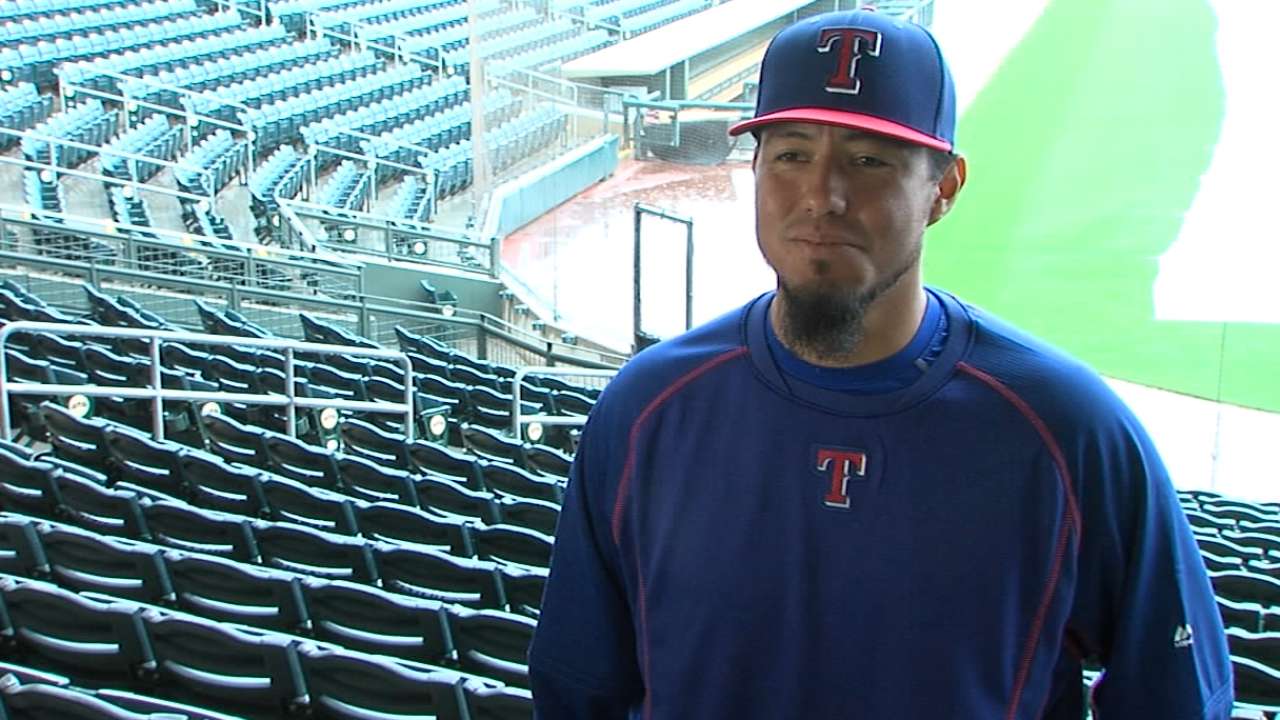 FORT WORTH, Texas -- Yovani Gallardo has yet to throw a regular-season pitch for the Rangers -- that will come Monday when he takes the mound on Opening Day -- but the right-hander from Fort Worth is already something of a legend in his hometown.
Gallardo, whom the Rangers acquired in a January trade with Milwaukee, was honored at LaGrave Field on Thursday night as the city proclaimed it "Yovani Gallardo Day." Organizers estimated nearly 1,500 people -- many of them local kids in their youth league uniforms -- turned out to pay tribute to Gallardo.
"It's definitely an honor and a privilege to have this opportunity," Gallardo told the crowd after several community leaders presented him with gifts, including the ceremonial key to the city. "It just shows the amount of support that I have with the city of Fort Worth, with my family and friends. It's definitely a dream come true."
Fort Worth mayor pro tem and city councilmember Sal Espino presided over the festivities along with representatives of area congressional and state lawmakers, the Fort Worth Independent School District and the Little League and select teams Gallardo pitched for more than a decade ago.
He also pitched some formative games in the Liga del Norte, an amateur men's league that plays on the weekends in the predominantly Hispanic North Side neighborhood in a city park not far from LaGrave Field. Representatives from that league were there Thursday as well.
"I learned a lot from those guys back when I played in those leagues," said Gallardo, who presented a $25,000 charitable donation to the Texas Rangers Baseball Foundation to support a Rangers initiative to provide uniforms and equipment to local youth baseball teams. "I think that's one of the reasons why I'm at where I'm at now."
Gallardo, 29, was born in Mexico and came to Fort Worth at age 4. As a senior at Trimble Tech High School in 2004, Gallardo began to draw an audience of Major League scouts whenever he pitched, and the Milwaukee Brewers drafted him in the second round of the First-Year Player Draft that summer.
Trimble Tech's principal announced plans Thursday to retire his No. 10 jersey at the school.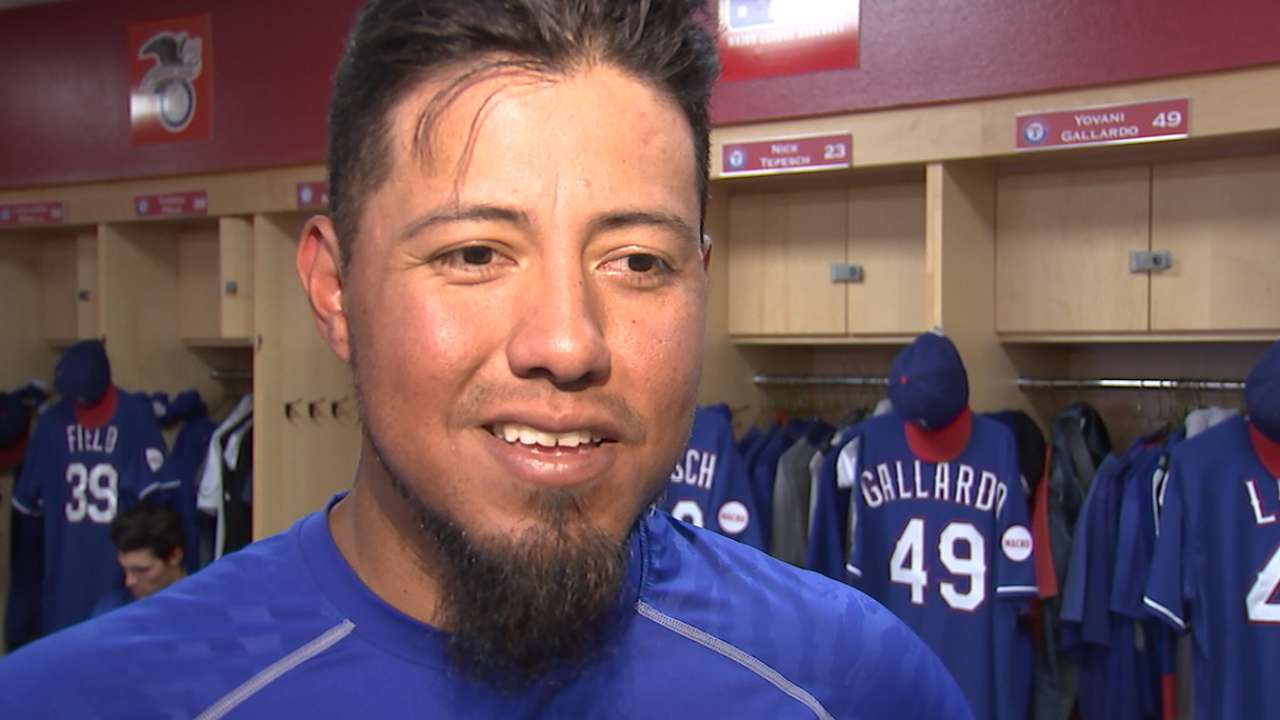 Now Gallardo is an Opening Day fixture in the Majors; he'll start an opener for the sixth consecutive year on Monday after handling Game 1 duties for the Brewers every year since 2010.
Gallardo had spent all of his eight Major League seasons with the Brewers, compiling an 89-64 record with a 3.69 ERA. But he and his family have always lived in or around Fort Worth throughout his career.
"I remember being a little kid watching the Rangers play out there ... and here I am now," Gallardo said to applause. "I'm back home."
Dave Sessions is a contributor to MLB.com. This story was not subject to the approval of Major League Baseball or its clubs.