Crisp to undergo elbow surgery, could miss up to 8 weeks
Zobrist could see time in left; Burns likely to make roster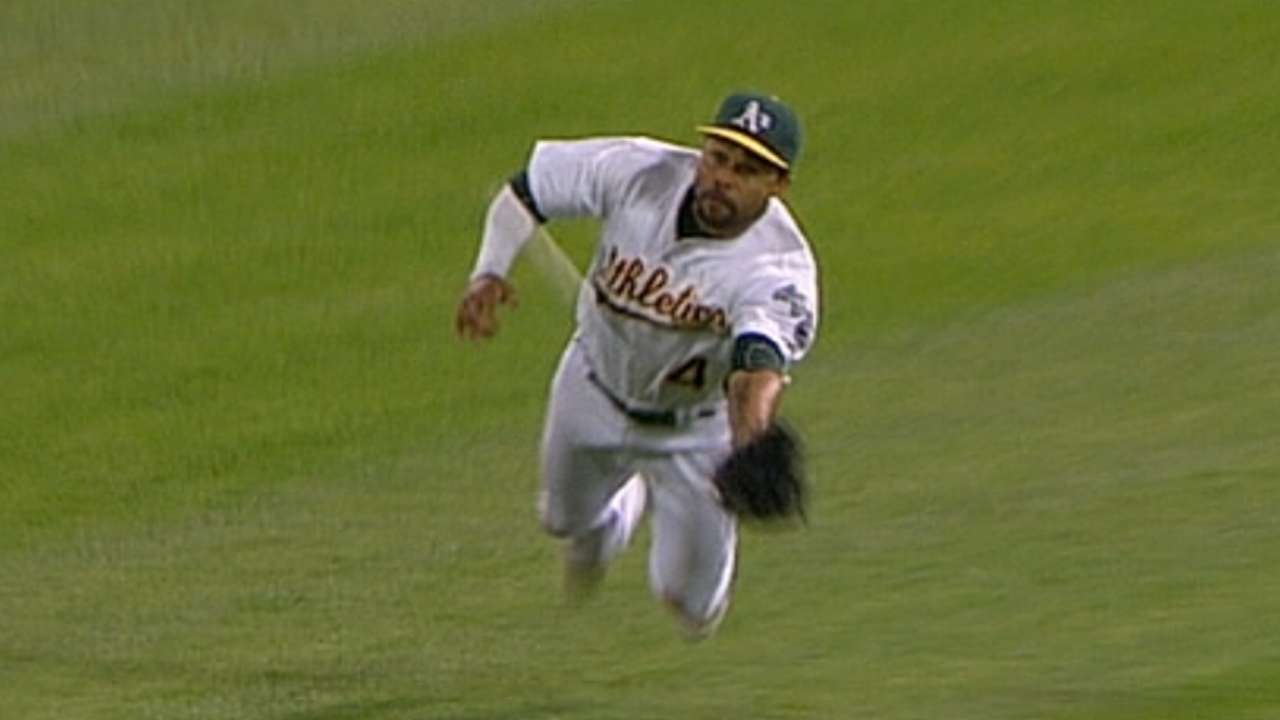 SAN FRANCISCO -- Hours before the A's faced the Giants in Thursday's Bay Bridge exhibition series opener, center fielder and leadoff man Coco Crisp confirmed he will undergo surgery to remove bone spurs in his right elbow on Friday.
A San Francisco Chronicle report estimated Crisp would miss 6 to 8 weeks, but the veteran said he's hoping to shorten the recovery process.
"Hopefully it doesn't take even half that time," Crisp said. "We won't know until after the surgery and how it goes. Initial conversations are that it's not that severe of bone chips. They're just in pretty restrictive places. Once we clean that out, I should be able to do everything freely -- baseball activities, weight-training activities or any kind of thing."
Crisp said he initially injured himself in his first at-bat of Spring Training on March 5, adding that it felt like a triceps strain. He was limited to just 15 at-bats across seven Cactus League contests for the A's, and felt discomfort while trying to rehab in Minor League games.
"Right now, I'm good," Crisp said while flexing his elbow Thursday. "I can go out there and play, and then, it will all of the sudden lock up on me, and I can't bend my arm but 90 degrees and I can't play."
A's manager Bob Melvin will have to figure out a new plan of action in left field now that Crisp is expected to be sidelined. Considering starting right fielder Josh Reddick is slated to miss the first five games of the season with an oblique strain, speedy outfielder Billy Burns looks like a safe bet to make the A's Opening Day roster. Melvin said Ben Zobrist would see time in left while Eric Sogard could fill Zobrist's spot at second base.
Crisp's injury could also benefit Rule 5 draftee Mark Canha, who has caught the eyes of Melvin and his staff by hitting .296/.342/.628 with a team-best six homers in 26 Spring Training games entering Thursday. A natural first baseman, Canha has also held his own at the corner outfield spots this spring.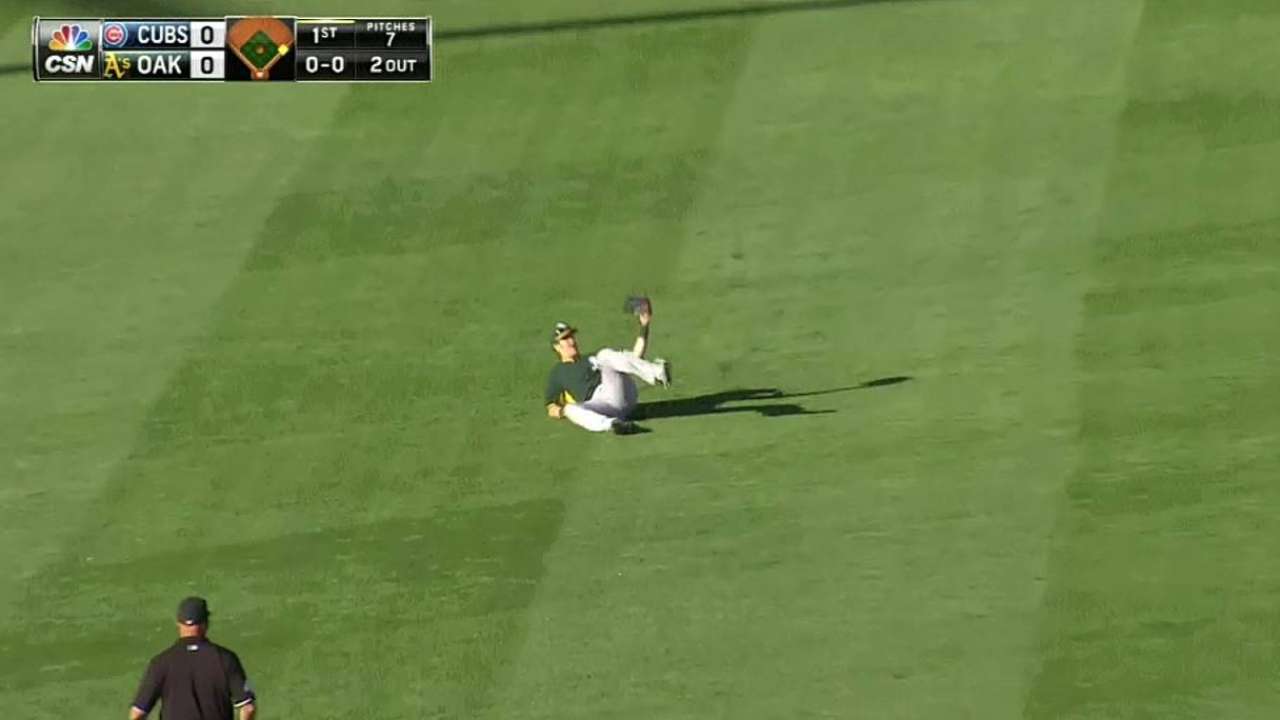 "It's better than I expected," Melvin said of Canha's outfield defense. "I had seen him certainly as a first baseman and then a guy who could play the corner positions, but he's played them both very well for us. He's taken over 70 plate appearance to this point. So, we've taken a hard look at him for a good reason. … His versatility is definitely there."
Alex Espinoza writes for MLB.com This story was not subject to the approval of Major League Baseball or its clubs.