'Klubot' takes Opening Day assignment in stride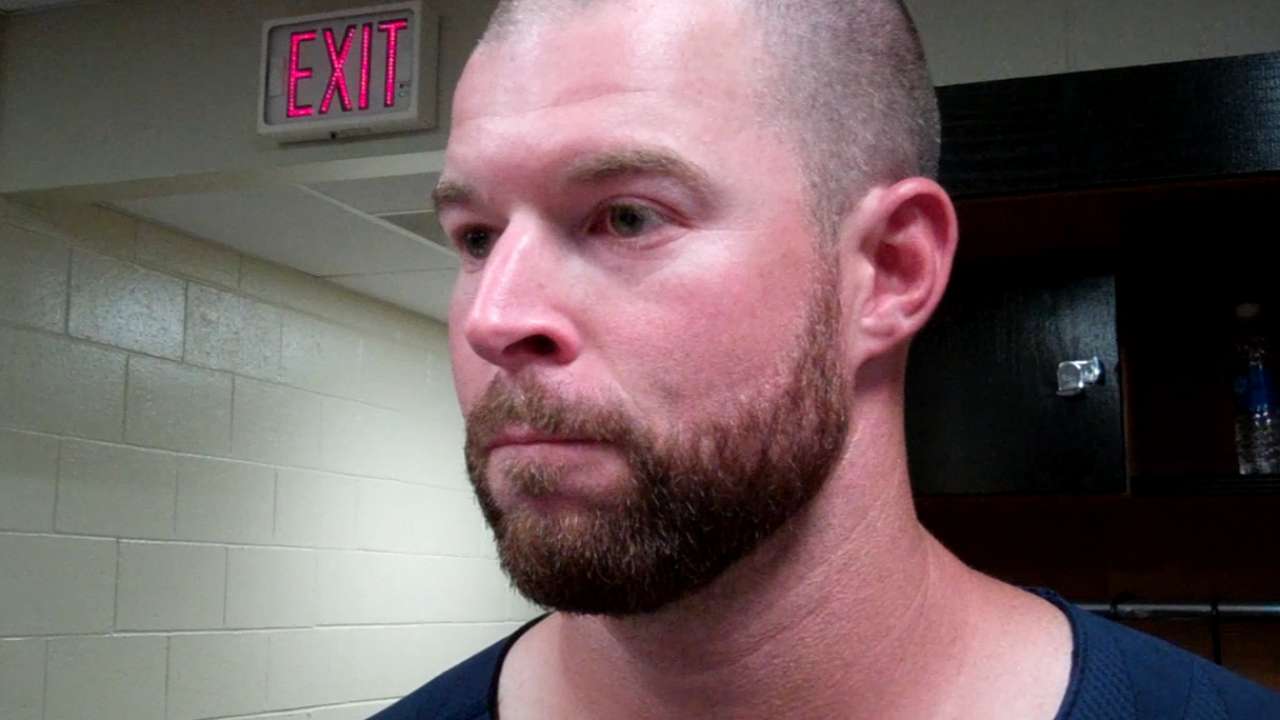 In the days leading up to Opening Day, MLB.com is examining various aspects of each team's roster. Today, the time has come to focus on the Opening Day starter. For the Indians, that's right-hander Corey Kluber.
GOODYEAR, Ariz. -- At this time two years ago, Corey Kluber was packing his bags for Columbus. He was not deemed ready to join Cleveland's Opening Day rotation, so the pitcher headed back to Triple-A, waiting and hoping for another opportunity to arise.
"All along, we thought this kid could be a starter for us," Indians manager Terry Francona said. "I don't know if anybody knew where it would go."
When Kluber got another chance, he took full advantage, providing baseball with a remarkable story of a player pitching his way from obscurity to prominence.
Come Monday, Kluber will be on the mound at Minute Maid Park to take on the Astros in the first Opening Day start of his career. Not only did the right-hander grab hold of a regular starting job with the Tribe two years ago, Kluber developed into a workhorse for Cleveland's staff and blossomed into the American League Cy Young Award winner last season.
Asked about Kluber's rapid ascension to becoming a Major League ace, Indians general manager Chris Antonetti cracks a smile.
"It's been really fun to watch," Antonetti said. "More than anything, it's been great to watch the way Klubes has gone about it. His success is not accidental. He didn't just turn into a Cy Young Award winner. He puts in the work every single day -- whether it's during the offseason or during the regular season -- to be the best he can be. He's constantly looking to improve."
Kluber downplays the Opening Day assignment.
"Once the game starts," Kluber said, "it's just another one of a long season."
The pitcher downplays capturing the AL Cy Young Award.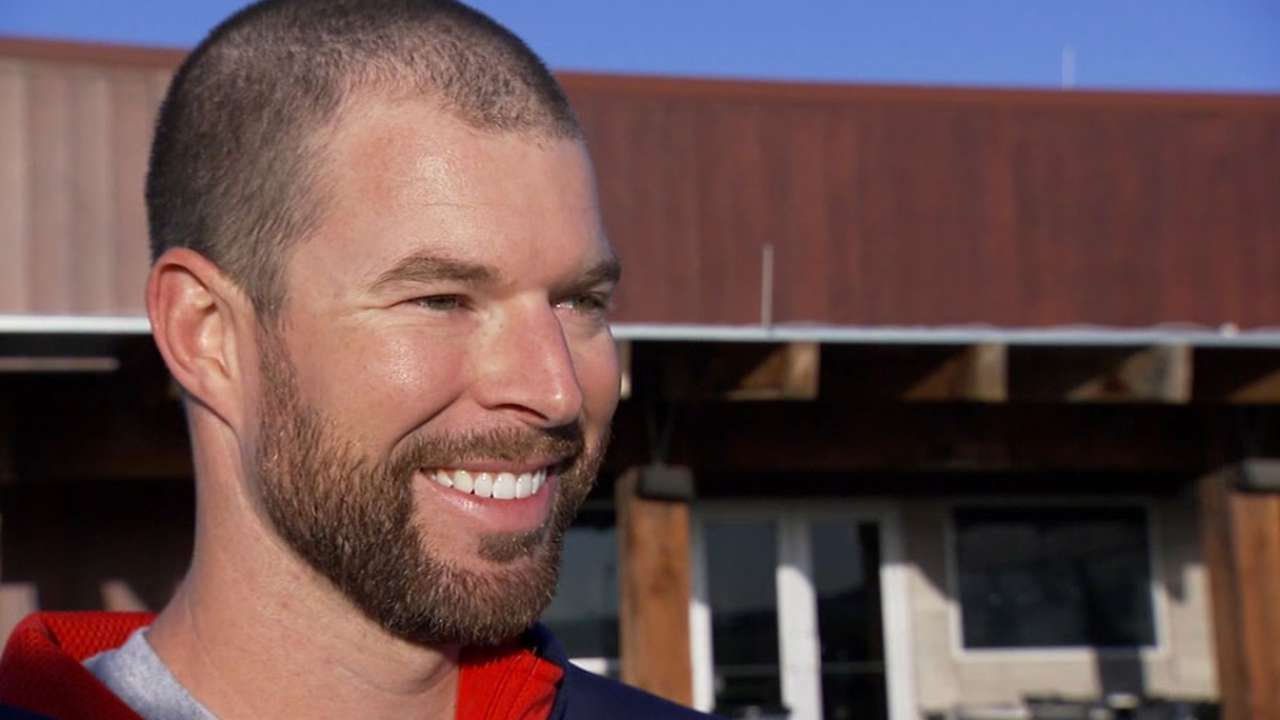 "I'm sure you can imagine that all that attention isn't really my thing," Kluber said.
Naturally, Kluber downplays the heightened expectations for his encore.
"I don't think that adds any pressure for me, what other people are expecting," Kluber said. "I think I probably hold myself to a higher standard than the outsiders do anyways."
Such responses, and Kluber's seemingly unflappable demeanor, are what have earned him the nickname "Klubot" over the past few years. He is the same on the mound, almost expressionless in both good and bad moments. Last year, that approach -- along with an electric five-pitch mix -- helped Kluber go 18-9 with a 2.44 ERA and 269 strikeouts in 235 2/3 innings.
Francona said Kluber's personality is another advantage on the mound.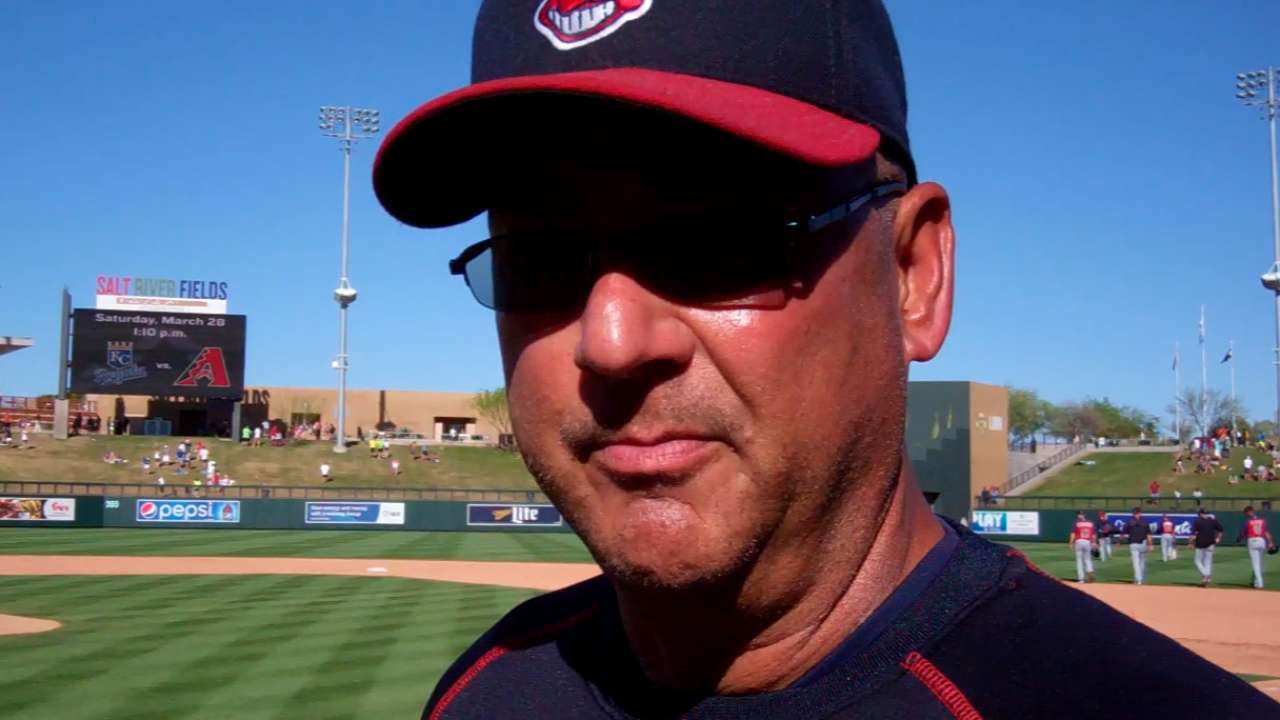 "It's a very good trait," Francona said. "When other guys in the other dugout don't know if you're happy, sad, feeling good, feeling bad, that's really good. Because a lot of times, by your body language, you give the other team a little bit more motivation or more confidence by how you're carrying yourself."
Kluber's transformation from unheralded prospect to rotation leader began at Triple-A in 2011, when he began working extensively on adding a two-seam sinker and developing a cutter. Those two pitches -- combined with a four-seamer, a changeup and one of the best curveballs in the game -- gave him a foundation for eventually excelling against big league hitters.
At 28 years old, Kluber is a late bloomer, but Indians pitching coach Mickey Callaway, who previously worked as a pitching coordinator in the Minor Leagues, always saw the right-hander's potential.
"He had raw stuff," Callaway said. "The erratic fastball command was concerning for me. ... But I knew, if he can get his fastball over and make that a priority, he was going to have some really good success. When Kluber kind of made that adjustment, he took off."
And Kluber didn't look back.
"It makes me look realy good, doesn't it?" Indians catcher Yan Gomes said with a laugh. "Things aren't just happening because he's getting lucky. He's really put in work. I think guys are really starting to pay attention to that. Everybody knows the young pitching staff that we have. That's the kind of guy that we want up there leading us."
Kluber has spent the entire spring preparing for this new opportunity to begin a season as Cleveland's ace.
"It's exciting for me personally that next time out there will be when it counts," Kluber said. "I'm happy with where I'm at both physically and mentally. I'm ready to go. I'm looking forward to it."
Jordan Bastian is a reporter for MLB.com. Read his blog, Major League Bastian, and follow him on Twitter @MLBastian. This story was not subject to the approval of Major League Baseball or its clubs.