Hughes honored to earn first Opening Day start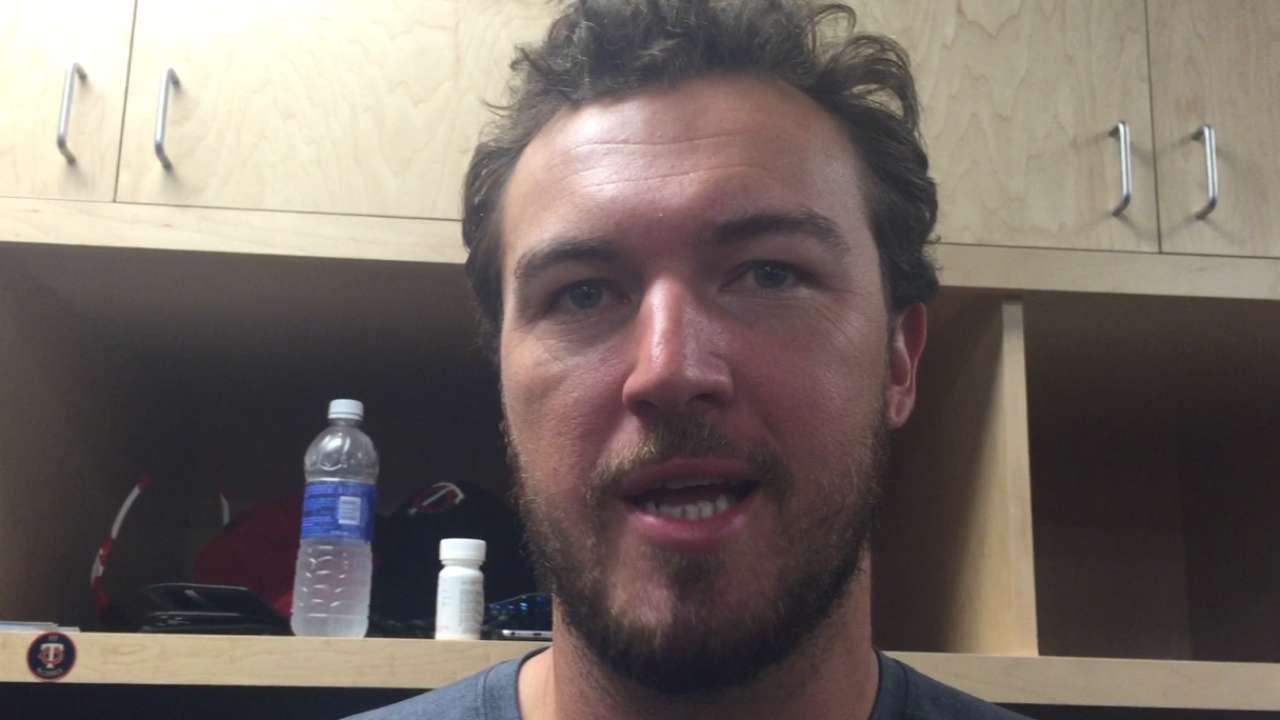 In the days leading up to Opening Day, MLB.com is examining various aspects of each team's roster. Today, the time has come to focus on the Opening Day starter. For the Twins, that's right-hander Phil Hughes.
FORT MYERS, Fla. -- Neil Allen was working in the Yankees' organization when he first heard about Phil Hughes.
Hughes, a first-round pick by New York in the 2004 First-Year Player Draft, emerged as one of baseball's top pitching prospects and was hailed as a potential savior of the Yankees' rotation. Entering the 2006 season, Hughes was named Baseball America's No. 4 overall prospect while Allen was the pitching coach at Triple-A Columbus.
The two never got the chance to work together directly -- Hughes reached Triple-A in '07 while Allen left for the Rays' organization -- but Allen will never forget the hype surrounding Hughes.
"Phil was always an up-and-coming young stud we all knew about," Allen said. "He was a huge prospect. He was a bulldog-type kid."
Allen followed Hughes' career in New York that was full of ups and downs, including a World Series title in '09 and an All-Star appearance in '10, but also saw him post ERAs above 5.00 in '08, '11 and '13.
Hughes, though, saw a career resurgence in his first year with the Twins last year, and now Allen and Hughes are intertwined yet again, as Allen is Minnesota's new pitching coach and he couldn't be happier to finally be able to work with Hughes this time around.
"He's a pro," Allen said. "Everything guys from the Yankees told me has turned out to be true."
Hughes is coming off a career year, as he won 16 games while posting a 3.52 ERA in 32 starts. He also set Major League Baseball's single-season strikeout-to-walk ratio record with 186 strikeouts and 16 walks in 209 2/3 innings (11.63 to 1).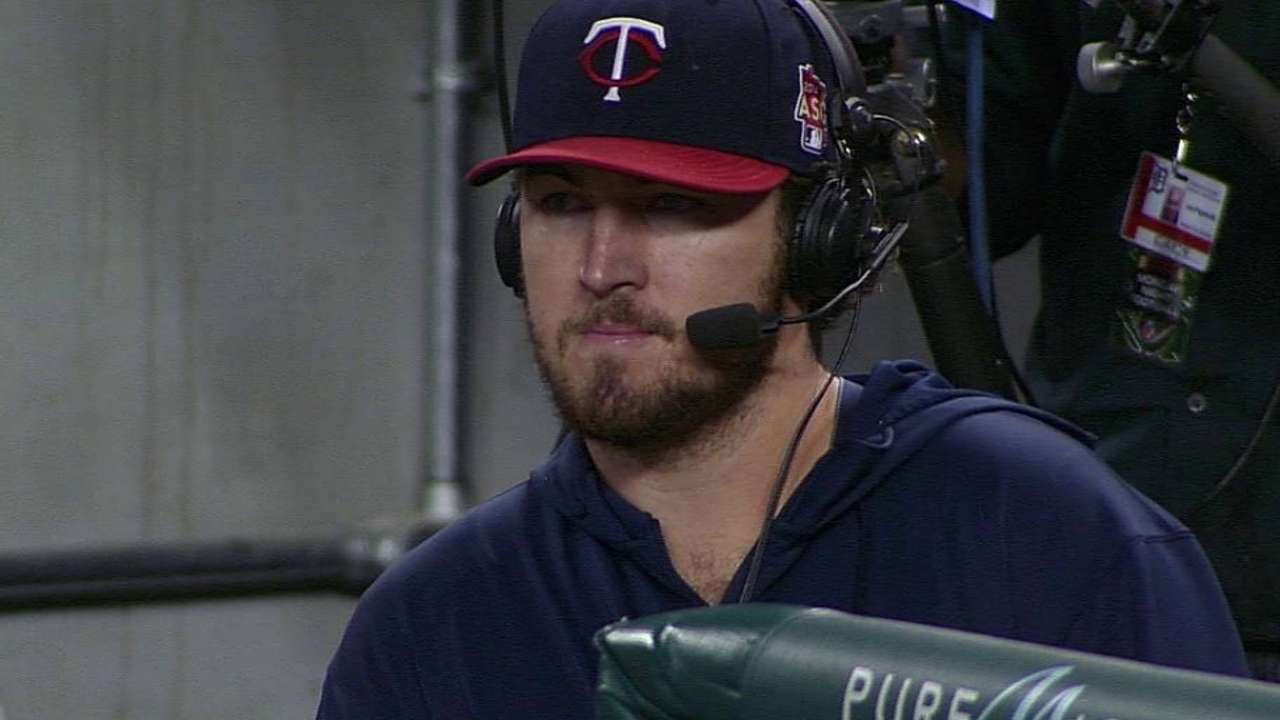 He was rewarded by being named the club's Opening Day starter against the Tigers on Monday.
"It's very cool," Hughes said. "It's something I've never had the opportunity to do in my career. I'm really looking forward to it. I've been a part of a lot of Opening Days to see that atmosphere, so it's an honor to be a part of it."
So while Hughes bounced back from a rough year in '13 that saw him post a 5.19 ERA in 30 outings with the Yankees, he's not ready to rest on his accomplishments from last season. One new wrinkle is the addition of a changeup, which is something Allen has been helping him with this spring.
"Phil has his repertoire he's been bringing for some time, so why not bring a new toy with him?" Allen said. "They're not used to seeing Phil incorporate a changeup. So we'll see him use it in certain situations this year. I think it's improved along the way."
Hughes tinkered with the pitch this spring, and although he said it's still a work in progress, he believes it's important for him to make adjustments as a pitcher.
"I can always be better and I want to stay a step ahead," Hughes said. "I was talking to Neil and he told me that hitters know me now. They know I throw a lot of strikes and I'm around the plate, so they're going to try to get an advantage. So it's about getting a step ahead and not just assuming what I've been doing is hopefully going to work out."
Hughes, 28, is also out to prove that last season wasn't a fluke, as he had the tendency of following up his good years with the Yankees with down years.
"That's been my motivation to kind of show I can back up a good year with a really good year," Hughes said. "I want to be even better. So that's my motivation to not have any slips or any complacency."
Hughes' Opening Day start with the Twins might not be his last one either, as he's going to be with Minnesota for the long haul after signing an extension this spring. Hughes was already under contract through '16, but restructured his deal with a three-year, $42 million extension through '19.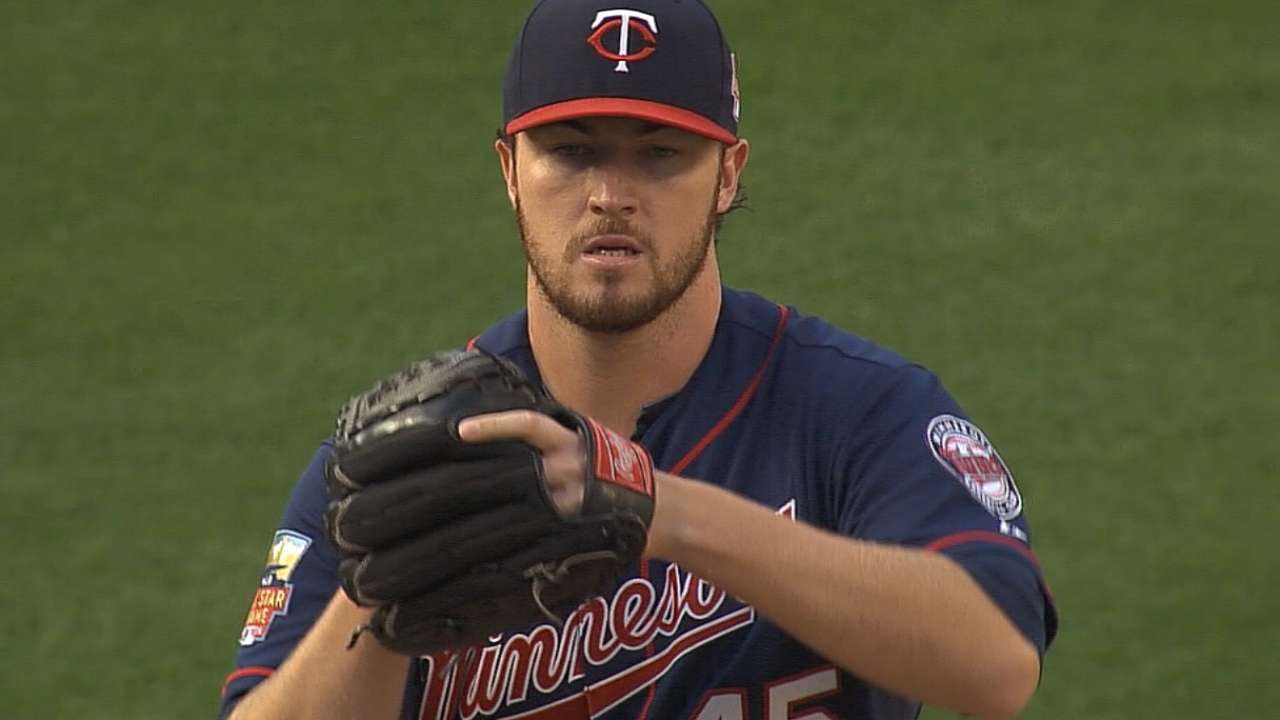 Hughes said his comfort level with the organization was a factor for signing the extension, but that he also believes good things are on the way for the Twins in the near future.
"Being here for just another couple years, I didn't want to be here just for the quick fix and then move on to some other place," Hughes said. "I feel like we have some good things going. I think this is an organization that will rebound and I want to see that come to fruition."
Rhett Bollinger is a reporter for MLB.com. Read his blog, Bollinger Beat, and follow him on Twitter @RhettBollinger. This story was not subject to the approval of Major League Baseball or its clubs.