Gray ready to excel wherever he plays
After rough Cactus League game, top prospect bounces back in Minors outing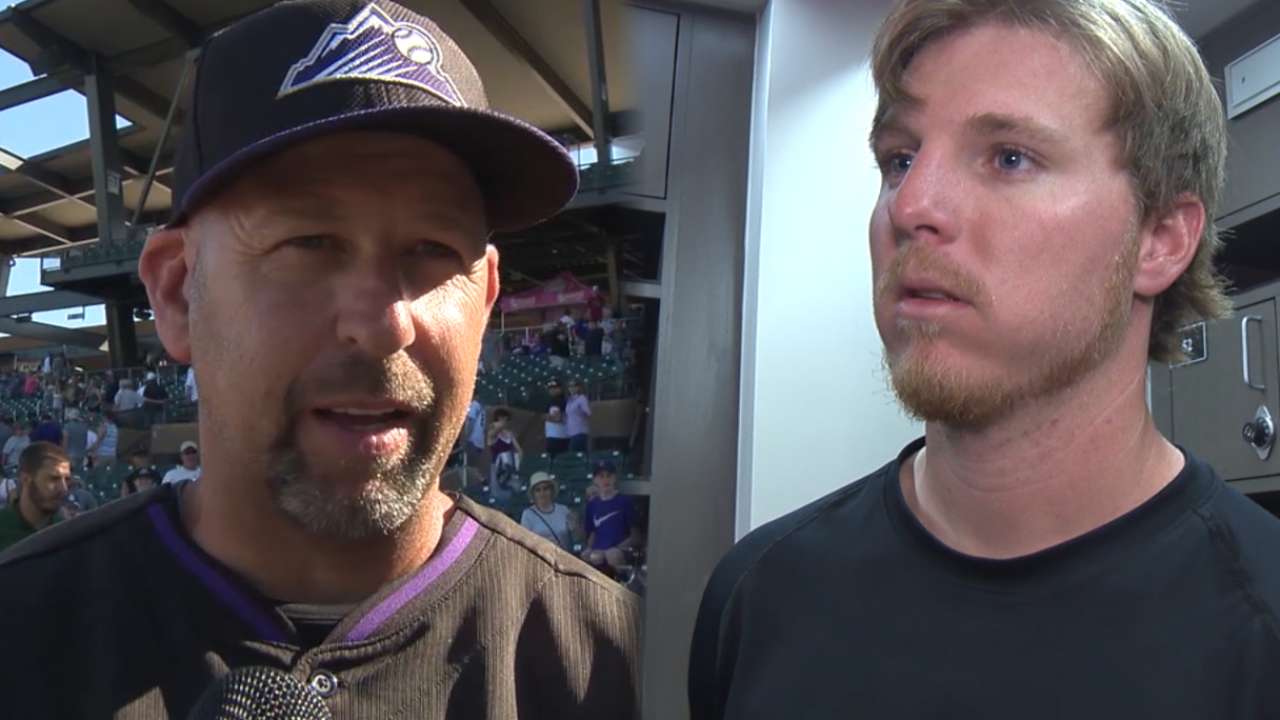 SCOTTSDALE, Ariz. -- Thursday afternoon showed Rockies No. 1 prospect Jon Gray that the surroundings don't matter. As long as mind and body are operating in concert, he can excel.
Gray threw 4 2/3 innings in a Minor League game against a D-backs Triple-A squad before reaching his prescribed 70 pitches. The right-hander gave up three runs on three hits, including a home run, with four strikeouts. The difference between one run and three was a bouncer that ticked off Gray's glove for a two-run single on his final pitch.
The outing, during which Gray's fastball averaged 92 mph but reached a high of 98, was needed. In his previous outing on Saturday, Gray gave up seven runs (six earned) on four hits and misplayed two bunts, while lasting just two-thirds of an inning in a Cactus League loss to the Cubs. He also dealt with right groin pain.
Thursday was "the best I've felt all spring," Gray said, and he was able to put his performance against the Cubs behind him.
"I was not dialed in at all -- the game seemed so fast for me [Saturday]," Gray said. "It was the first time I've felt like that all spring. It was the first time I'd been in that deep of a situation all spring, where I couldn't get out of a hole. I learned the hard way that I really need to prepare a lot better mentally.
"[Thursday], I was able to slow my mind down and keep my body going forward, aggressively. If I had a two-seam away, I was thinking about drilling that two-seam away. See my target, let it go and let the pitch work."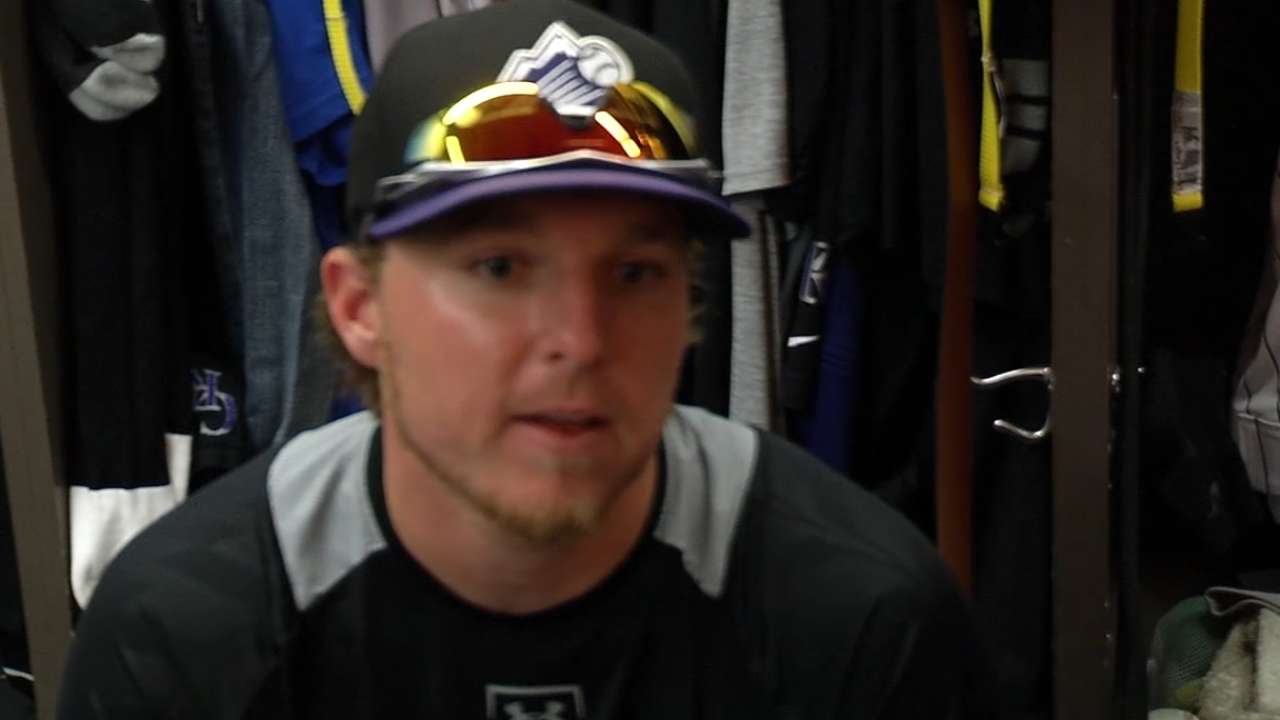 Before last Saturday, Gray had a 2.08 ERA and seemed to be forcing the Rockies to consider him for the season-opening rotation. Now it appears Eddie Butler has the inside shot, with Christian Bergman receiving heavy consideration, and Chad Bettis and Gray the other options. Most likely, Gray was pitching Thursday with his Triple-A Albuquerque teammates.
"They could call me, and I'm prepared for it; if it does happen, they're going to get the best out of me," Gray said. "But no matter where I am, you're going to get my best."
Gray is developing a new pitch. He has a four-seam fastball that has hit 100 mph, but he struggled to place it inside against righty batters. So he has developed a two-seam pitch. Usually, those pitches attack the bottom of the zone, but he uses his higher in the zone.
On one of his strikeouts Thursday, the pitch darted outside and the hitter flailed.
"If I don't know where it's going, no way he's going to," Gray said.
In another development:
• Lefty Jorge De La Rosa, scratched from his home opener start because of left groin tightness, threw a bullpen session of about 30 pitches on Wednesday. If all goes as scheduled, he'll make his 2015 debut April 14 at San Francisco.
Thomas Harding is a reporter for MLB.com. Read his blog, Hardball in the Rockies, follow him on Twitter @harding_at_mlb, and like his Facebook page, Thomas Harding and Friends at www.Rockies.com This story was not subject to the approval of Major League Baseball or its clubs.