This opener will have different feel for Price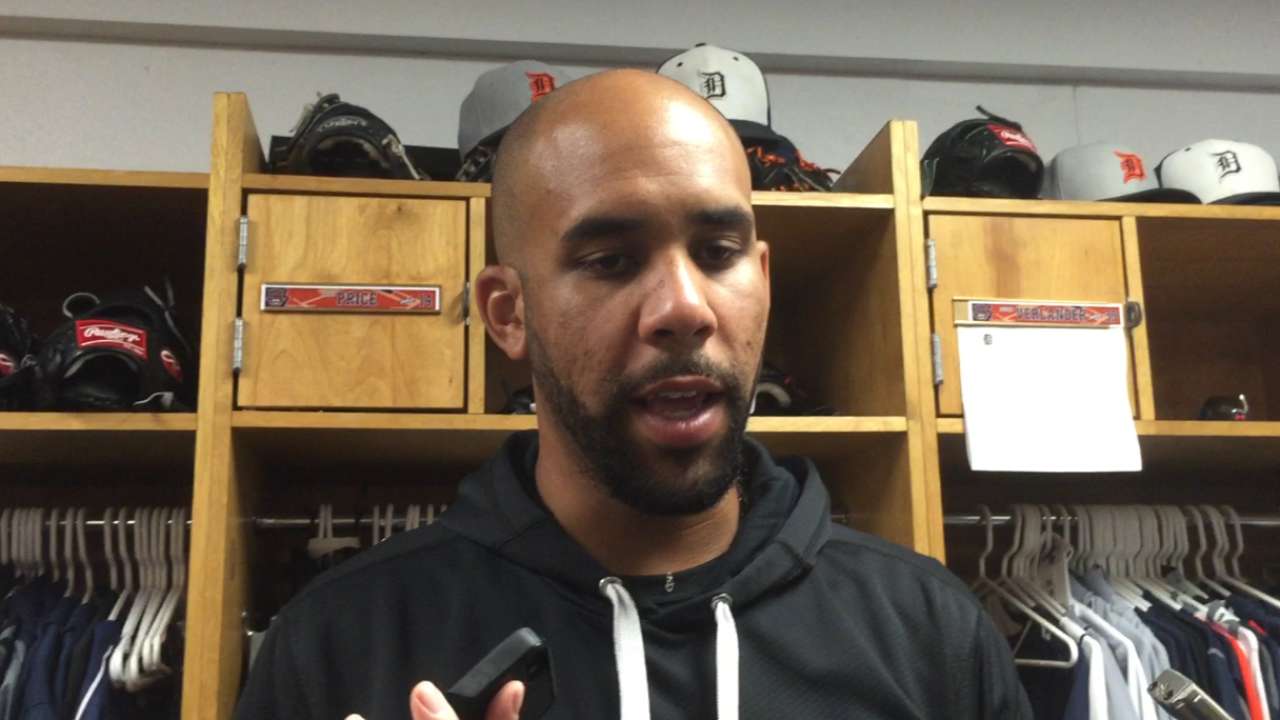 In the days leading up to Opening Day, MLB.com is examining various aspects of each team's roster. Today, the time has come to focus on the Opening Day starter. For the Tigers, that's left-hander David Price.
LAKELAND, Fla. -- David Price has heard about the madness that is Opening Day in Detroit, but he has never seen it. His first taste of it will be from the mound against the Twins at Comerica Park on Monday.
Like the helicopter ride he took around Detroit for his birthday last August, it could be a one-time deal, depending on his contract situation. And this might be a one-time run for Detroit to see a full season of Price, even as the memory of the blockbuster in-game trade remains fresh.
All either side can do at this point is enjoy the ride and try to make the most of it.
"I've heard [Opening Day] is like a holiday -- or it's considered a holiday in Detroit. That's cool," Price said. "I'm not worried what's going on around the stadium or in the stands. You can't get caught up in that stuff.
"As quickly as things can go good, things can go bad, as well. That's not a time you want to be listening for what's going on in the stands. Whenever you're out on that field, it's me vs. those hitters. Obviously, I have eight guys in the field with me, but I try to block everything else out."
Price started three season openers for the Rays, all at Tropicana Field. He's clearly in for a different experience, and not just for the climate. He has prepared himself as well as he can.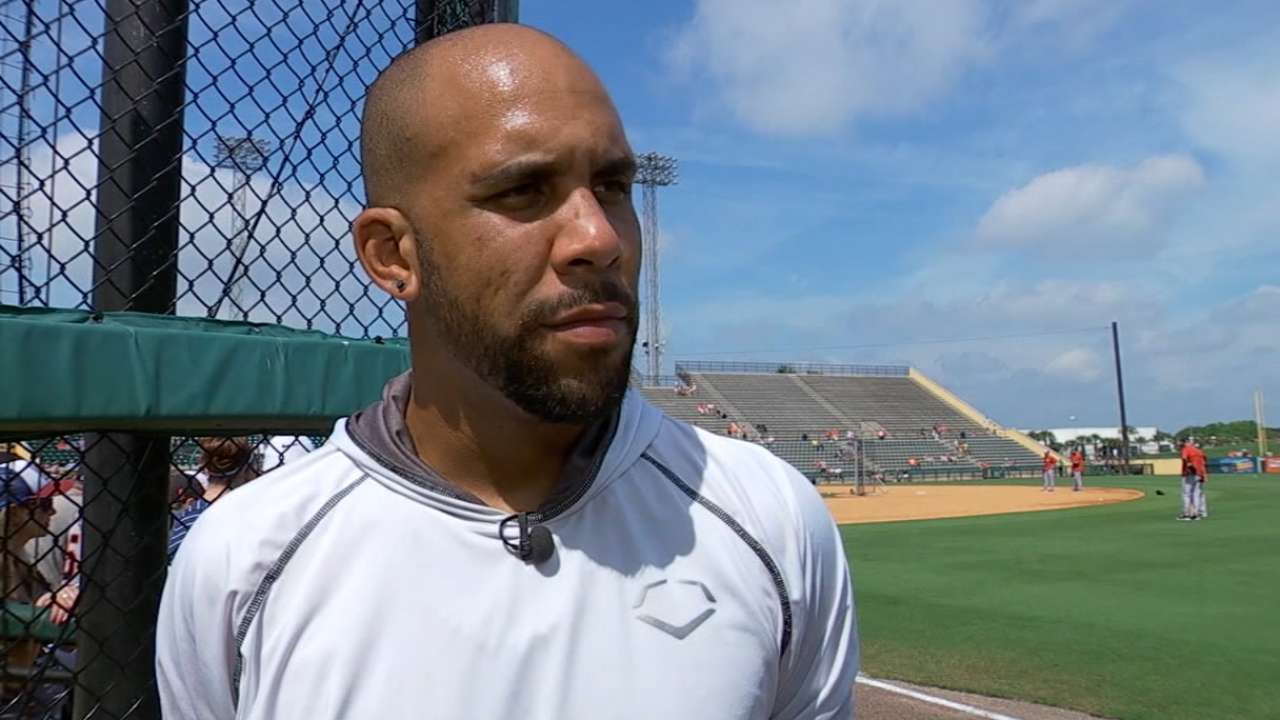 He made an effort to learn about Detroit and the fan base during his January visit for the Tigers Winter Caravan and TigerFest. He settled in with his teammates quickly this spring, commuting back and forth to Lakeland from his old condo in Tampa, Fla.
"Getting through the caravan and being here for six, seven weeks, it makes you feel more a part of the team. That's the best thing," Price said. "To get back to Detroit and get acclimated to the city, I'm excited to go back and to experience being in Detroit for the season."
He is Justin Verlander's golfing buddy, and he doesn't let up on the links. He has a rapport with pitching coach Jeff Jones, who knows the signs when Price gets out of sync. He is Detroit's late-season hero, having played a huge part in the Game 162 victory last season that clinched Detroit's fourth consecutive division title.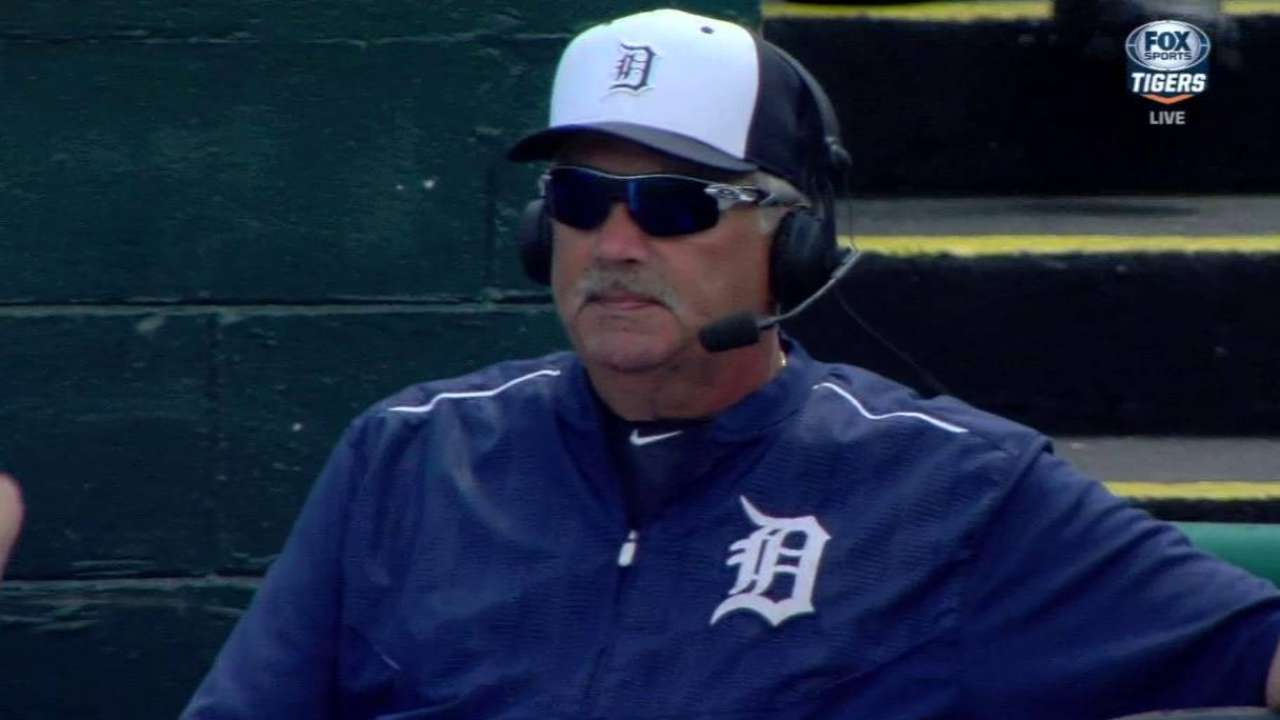 "I've been that guy to be traded midseason," said Tigers manager Brad Ausmus, who was traded from Detroit to Houston and back, and back again, in his career. "You're on pins and needles for a little while trying to figure out who you're going to hang out with, who you're going to have lunch with, personalities. It was very similar to me coming into camp last year. I had to learn these guys, their abilities, their personalities, and I'm much more comfortable this year coming into Spring Training because of that."
Opening Day might be another experience. Still, Price has proven adept at tuning out distractions. He handled questions about his contract situation every turn. Other than talks taking place, there has been little to report.
"It's not like we've had a whole lot to talk about," Price said. "I don't feel like it's a distraction."
At this point last spring, talks between the Tigers and Max Scherzer had broken off in a very public fashion, with Scherzer turning down an offer. It ended up being the last time the two sides negotiated.
Scherzer's situation was part of the reason behind the trade for Price, trying to ensure Detroit had another front-line starter, at least, for 2015. There appears to be no such finality in sight for Price's status.
The Tigers aren't commenting publicly on talks. Price, while saying there's nothing close -- and nothing new lately -- isn't setting a deadline.
"I left it open to talks throughout the year," he said. "There's no rush for them."
Asked if it could become a lingering distraction, Price said, "It wouldn't be something that would linger on. These guys, they know what they want to do, and so do I. So if we get to that point, then I think once it gets going, it would go quickly. If it doesn't happen, then it just wouldn't happen. It's not something that we'd revisit every two weeks. I'm sure the Tigers would rather it be either we can get it done or we can't and leave it alone. We'll see how everything starts shaking out."
Until then, enjoy the ride.
Jason Beck is a reporter for MLB.com. Read Beck's Blog and follow him on Twitter @beckjason. This story was not subject to the approval of Major League Baseball or its clubs.