Arrieta closes out spring in Minor League game
Strong finish takes right-hander into regular season; Bryant adds big homer
MESA, Ariz. -- Jake Arrieta tuned up for the regular season by pitching five innings in a Minor League game on Thursday, and he got an assist from Cubs top prospect Kris Bryant, who hit a towering home run to right-center field.
"It's a good spot to finish, and now it's time to play some meaningful games," Arrieta said of his outing at the Cubs' complex.
The right-hander wasn't happy with his curve, but with some help from catcher Miguel Montero, he was able to get a better feel for it.
"He has mannerisms behind the plate that allow guys to understand the adjustment," Arrieta said of Montero, who is new to the Cubs this season. "He sees things pretty easily. Having a non-verbal voice back there -- and sometimes verbal, he can get pretty loud -- having that is big for guys, and especially the young guys."
Last season, Arrieta did not make his first Major League start until May 3, spending Spring Training rehabbing a tight right shoulder. This spring has been different.
"I feel I can pick up where I left off," Arrieta said. "I feel I'm well ahead of where I was last year going into my first start, which is a huge boost to hit the ground running and not have a pitch limit. To have the training wheels off from the get-go is going to bode well."
The goal is 200 innings, something Arrieta has yet to total in a single season. And if he doesn't get there, will he be disappointed?
"I will," Arrieta said.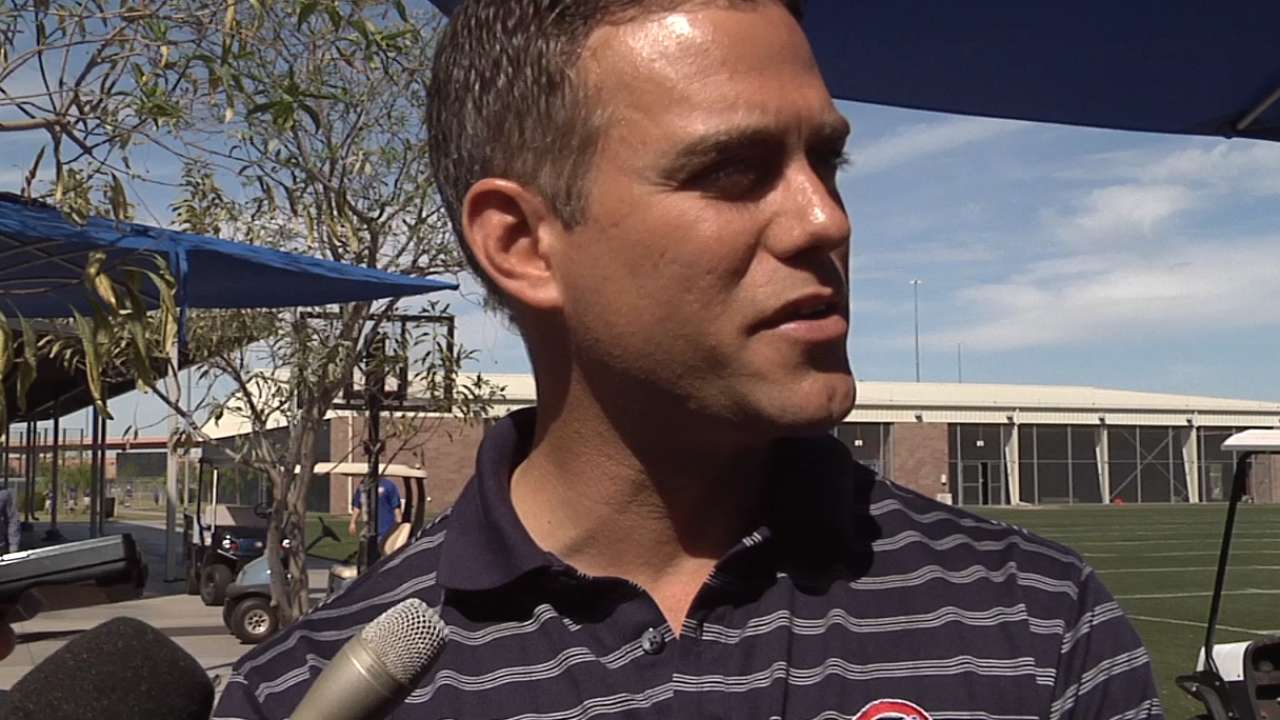 Bryant said earlier Thursday he was disappointed at not making the big league team, but didn't show that in his play in the game. Both he and shortstop Addison Russell did well, with Russell hitting a triple.
"I feel if they weren't upset or disappointed, something would be wrong," Arrieta said. "It's inevitable that both will be big parts of our future. The timing will be a little different than they would like, but they're two great individuals who will overcome it, put it behind them and be ready when they're called on."
Carrie Muskat is a reporter for MLB.com. She writes a blog, Muskat Ramblings, and you can follow her on Twitter @CarrieMuskat. This story was not subject to the approval of Major League Baseball or its clubs.