Rondon's absence creates uncertainty in bullpen
Tigers evaluating seventh-inning options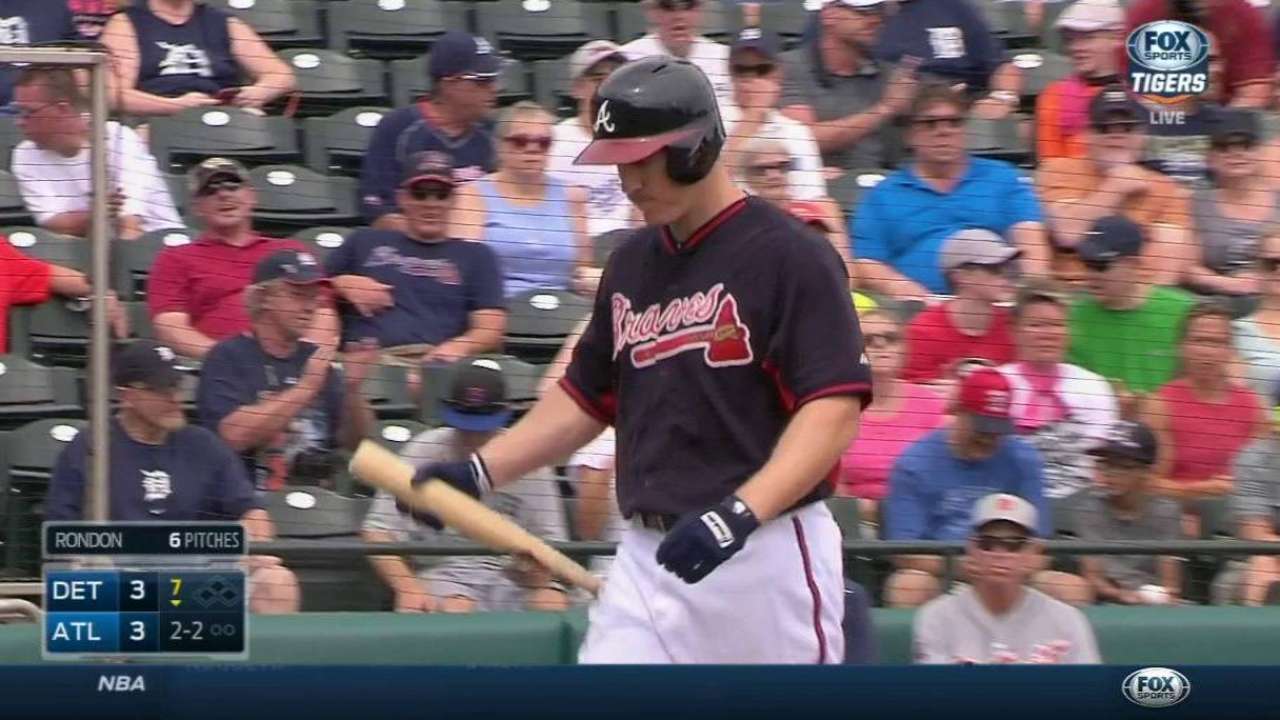 LAKELAND, Fla. -- Sometime after Rafael Dolis pulled off a game-ending pickoff for the final out of Thursday's 3-2 win over a Yankees split squad, Tigers manager Brad Ausmus, team president/general manager Dave Dombrowski, front-office decision makers and coaches gathered in the Joker Marchant Stadium offices to figure out a roster.
It was a meeting that had been planned for a while but came under late-developing circumstances. And as they gathered, there was a genuine uncertainty how the bullpen would come together.
While Bruce Rondon's return from Tommy John surgery was never a certainty for Opening Day, he had pitched enough to make his health seem like a lesser concern. Then, after he struck out the side on sliders Tuesday in his best outing of the spring, came the sore shoulder that thwarted plans for him to clear the final hurdle of back-to-back outings. Then came the diagnosis of biceps tendinitis, thwarting any plans for him to head north for Opening Day.
Justin Verlander's sore triceps was the headline move Thursday, but Rondon's move arguably hurts the Tigers more. If Verlander returns as expected, Detroit doesn't need a fill-in, instead simply pushing back his first start by four days.
Given Rondon's history, it's difficult to put a timetable on his return. Replacing his intimidating presence is far tougher. He is the overpowering reliever the Tigers lacked last year. Even in a situational presence, his healthy return was arguably more important for the bullpen as a whole than anything much-critiqued closer Joe Nathan could do.
Now, a team that dealt with its share of questions about the ninth inning has to tackle the question of how to handle the seventh. A healthy Rondon wouldn't have held those setup duties by himself, but he would've been one of the primary options.
"We don't really have one right now, to be honest with you," Ausmus said.
The closest the Tigers have to a Rondon fill-in is the guy who replaced Verlander as the starting pitcher Thursday. In two innings against a Yankees squad that included Didi Gregorius, Chase Headley and Mark Teixeira, Angel Nesbitt made his final case.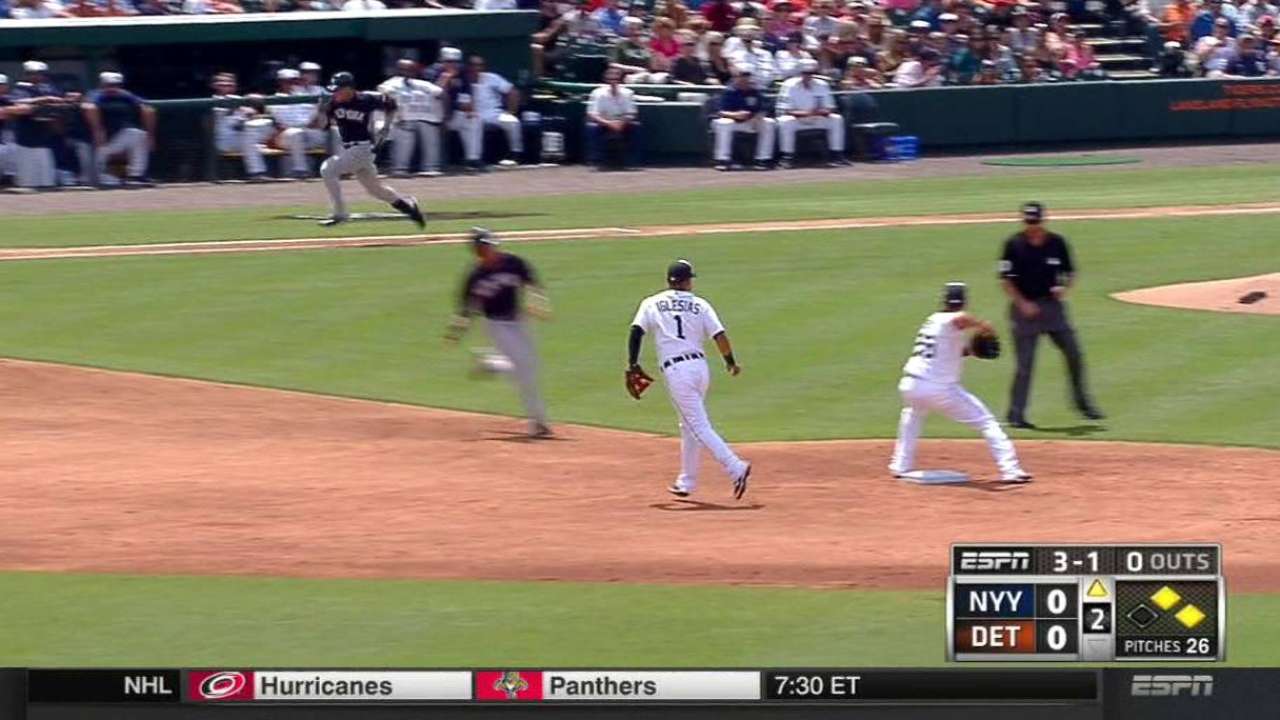 He set down the Major League portion of the lineup rather easily in a 10-pitch first inning, then pitched his way out of a second-inning jam with help from a double play. He looked more like the Nesbitt who wowed Tigers officials for the first half of spring, yet showed a learning curve from the struggles he handled the past handful of outings. Instead of throwing as hard as he can, he's picking his spots for power and trying to locate slightly slower fastballs at other times.
"I waited for this [chance]," Nesbitt said. "They haven't told me if I made the team or not. Everybody said I can be up with the team, but I'm not yet. I'm waiting for that."
Verlander's DL stint gives the Tigers the luxury of an extra reliever, if only temporarily. That could clear the path for three left-handers in the bullpen. Both Blaine Hardy and Ian Krol gave up a run Thursday, but neither pitched terribly. Krol consistently hit 96 mph with his fastball and spotted a quality breaking ball, falling victim to a ground ball through the hole on a play that shortstop Jose Iglesias figured was a pickoff. Hardy watched one single turn into a manufactured run, but he pitched aggressively.
Jason Beck is a reporter for MLB.com. Read Beck's Blog and follow him on Twitter @beckjason. This story was not subject to the approval of Major League Baseball or its clubs.