MLB.com Columnist
Anthony Castrovince
5 keys for AL West clubs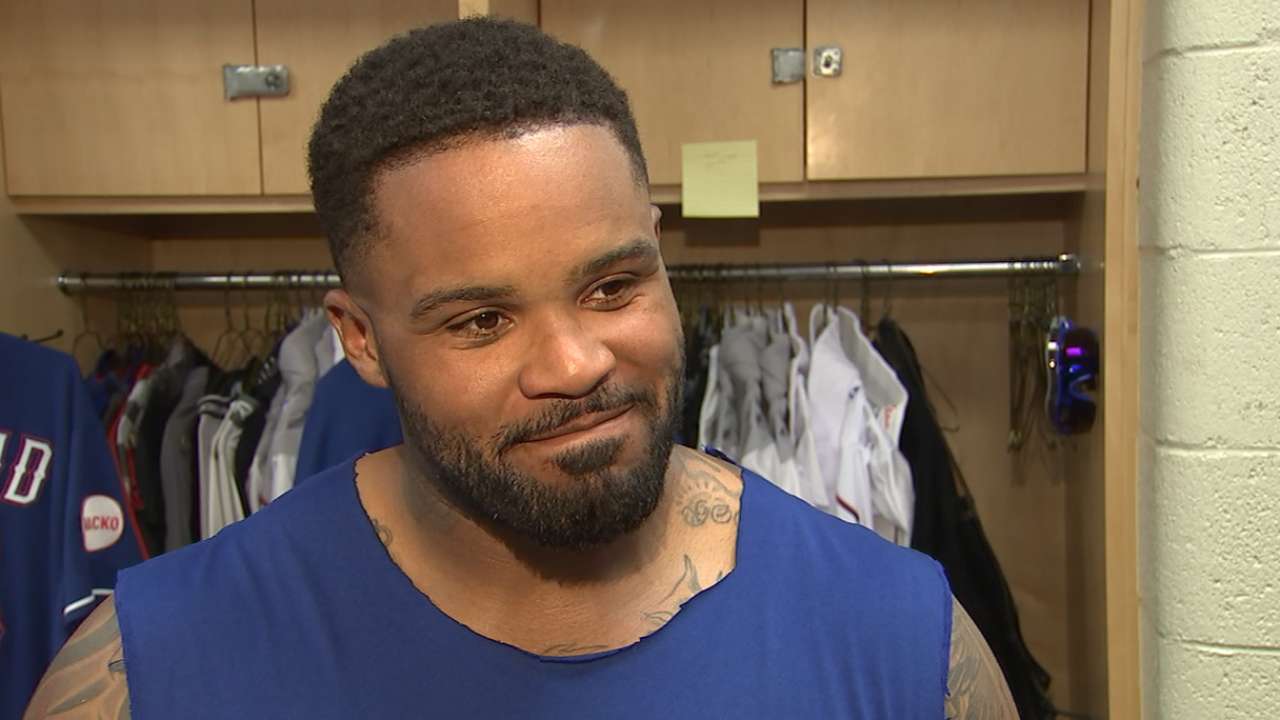 Any number of factors can conspire to decide a division. At the dawn of a new season, these are five factors that look like they'll loom largest in the American League West.
1. Shouldering the load
Give Angels general manager Jerry Dipoto credit for substantially building pitching depth in a short time. Where once the Angels were a team with a loaded lineup and significant pitching questions, it's possible that has flipped on its head.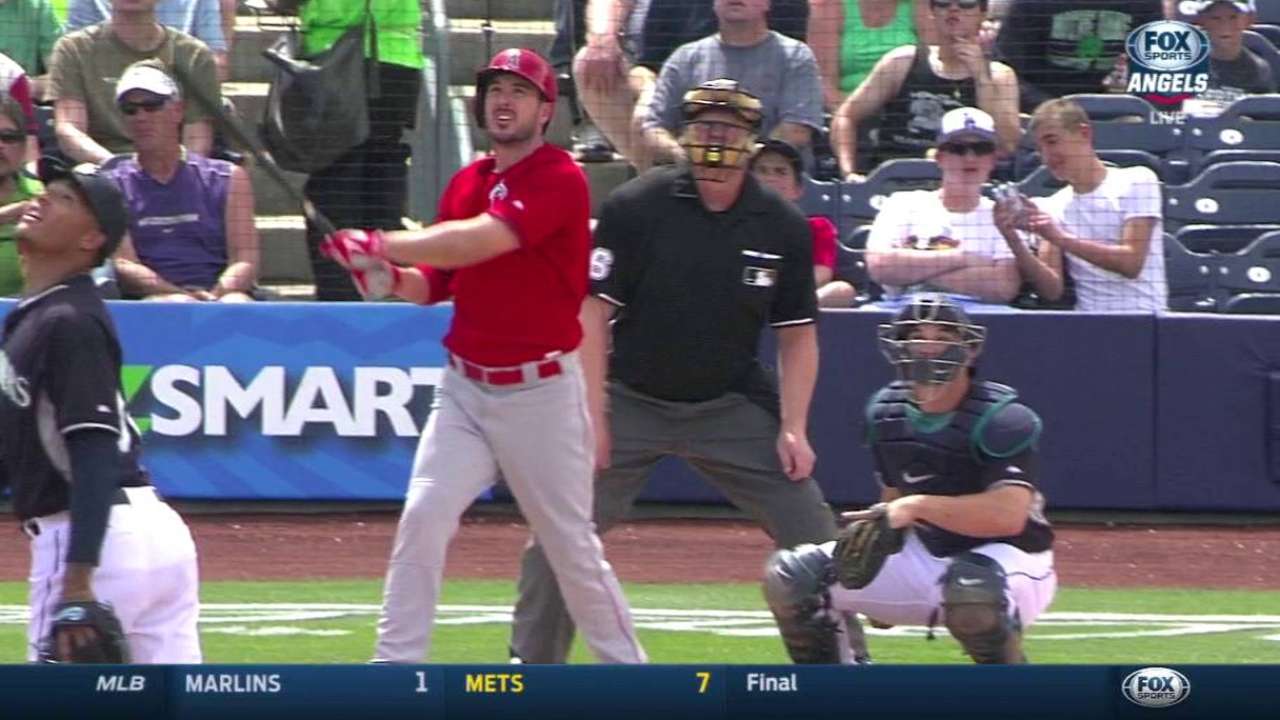 The Halos' offensive depth was undoubtedly affected by the trade that sent Howie Kendrick to the Dodgers, and the shoulder woes for Josh Hamilton complicate matters all the more. Even with Mike Trout and Albert Pujols in the mix, the Angels have an awful lot riding on trade acquisition Matt Joyce, who needs to rediscover his power stroke in a home ballpark that suppresses the long ball and assert himself as an everyday player after getting only limited looks against lefties while with Tampa Bay. Furthermore, power-hitting prospect C.J. Cron needs to make a seamless transition to regular designated-hitter duties after looking overmatched during some stretches of his big league break-in last year.
Let's face it: The Halos still need Hamilton, whenever he returns. He was still a productive player last year; it's just that his production was limited by his inability to stay on the field. Already that is the case again in 2015.
2. A running start for Walker
The Mariners had the second-best starters' ERA in the AL last season. It's the offense that required a winter makeover, and the addition of Nelson Cruz and the right-field platoon of Seth Smith and Justin Ruggiano should provide better balance.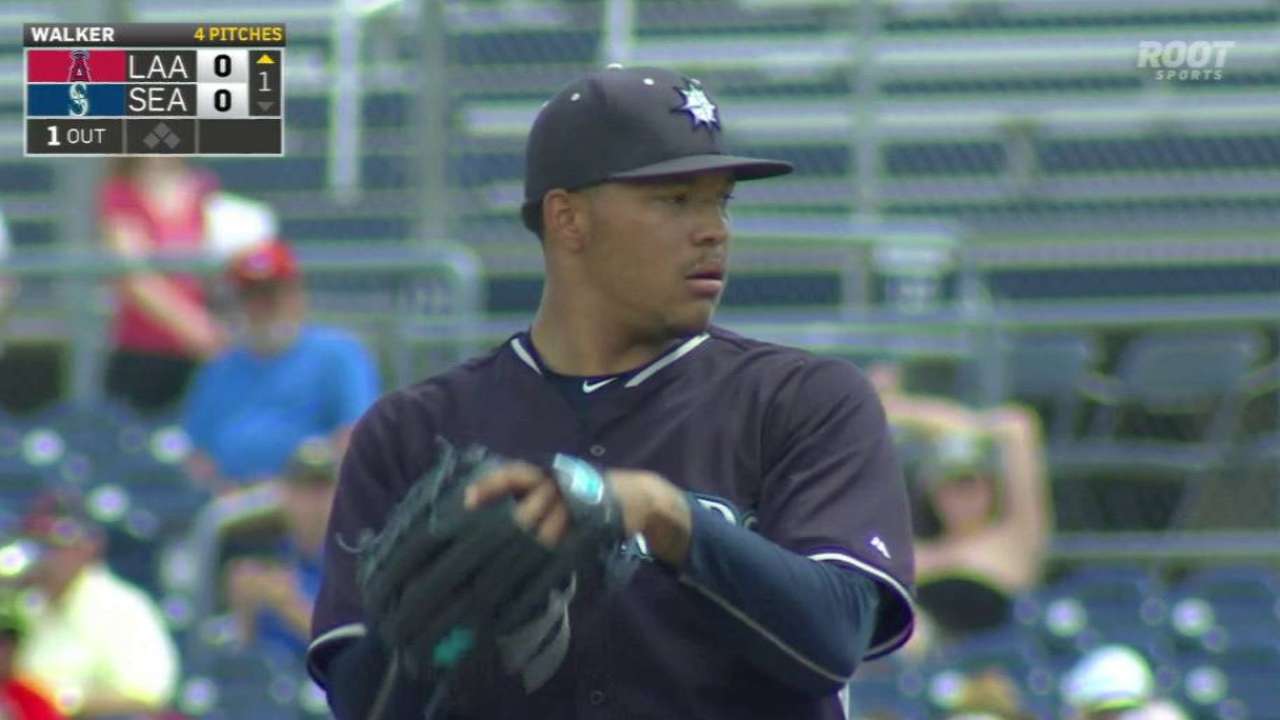 Still, Seattle very much remains a team built around its pitching, and though it's a lot to ask of a 22-year-old with only 11 Major League appearances under his belt, Taijuan Walker could be the major X-factor. The kid has an almost Giancarlo Stanton-like build with terrific athleticism and dazzling raw stuff, and he was nothing short of dominant in the otherwise hitter-friendly confines of the Cactus League.
Walker and James Paxton both have the potential to become No. 2 types in a rotation fronted by Felix Hernandez. And with Hernandez having amassed more than 2,000 big league innings to date, they could be important insurance pieces should anything happen to the King.
3. The A's puzzle project
GM Billy Beane and his crew have demonstrated not just the risk-tolerance it takes to deal away controllable, established Major League players for prospects and projects, but the inordinately impressive ability to choose the right ones to get in return. The A's had major roster turnover after 2011, yet '12 marked the start of a three-season run of October entries that the A's, once again reshaped, hope to extend to four.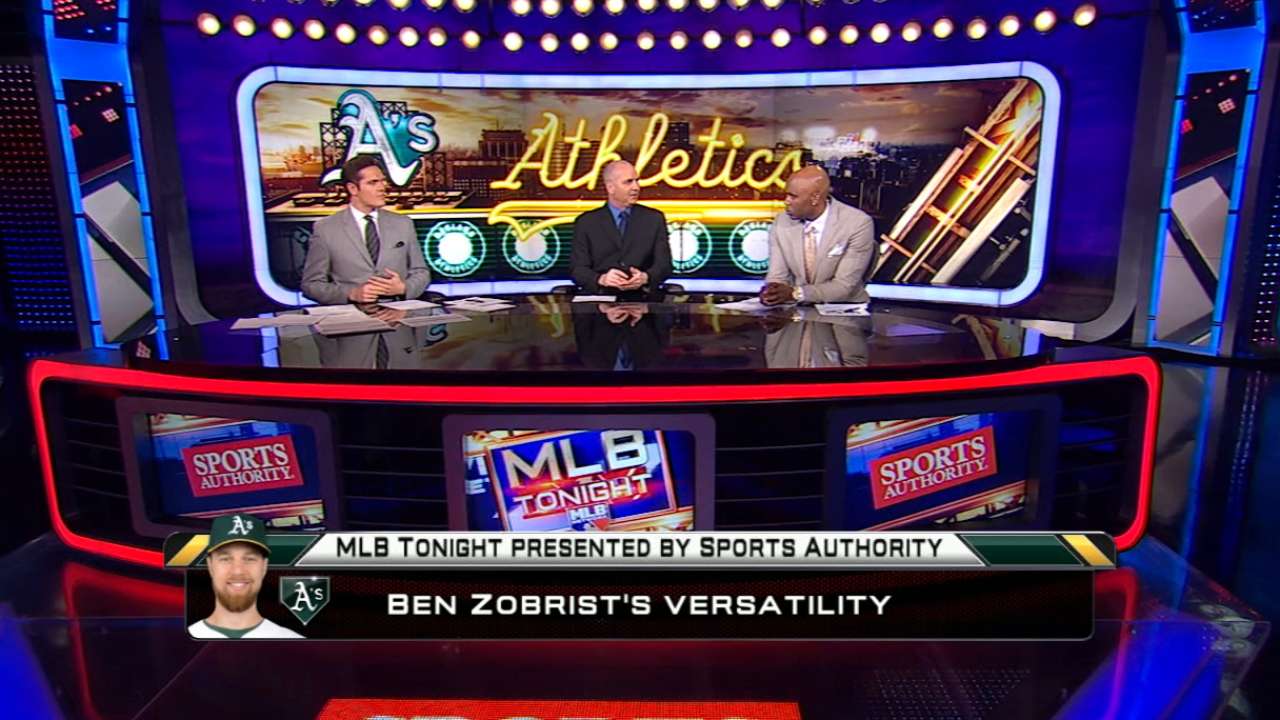 Given the organization's history, we'll extend the benefit of the doubt to an Oakland team otherwise impossible to project or predict. We know the A's won't have a set lineup, and they don't appear to have much power. But they do have great depth and roster flexibility (especially with Ben Zobrist aboard), and they could piece together another strong rotation, fronted by Sonny Gray and Scott Kazmir.
What it all boils down to is whether the A's can maintain the unselfishness and unique chemistry that helped bring the best out of undervalued players in the past. It will be particularly interesting to see if Brett Lawrie shines in a new environment.
4. The Astros' approach
The Major League strikeout rate has risen to historic levels in recent years, the result not just of the increasing doses of cut fastballs, mid-inning bullpen matchups and a drooping strike zone, but also of some organizational embracing of strikeouts when accompanied by power.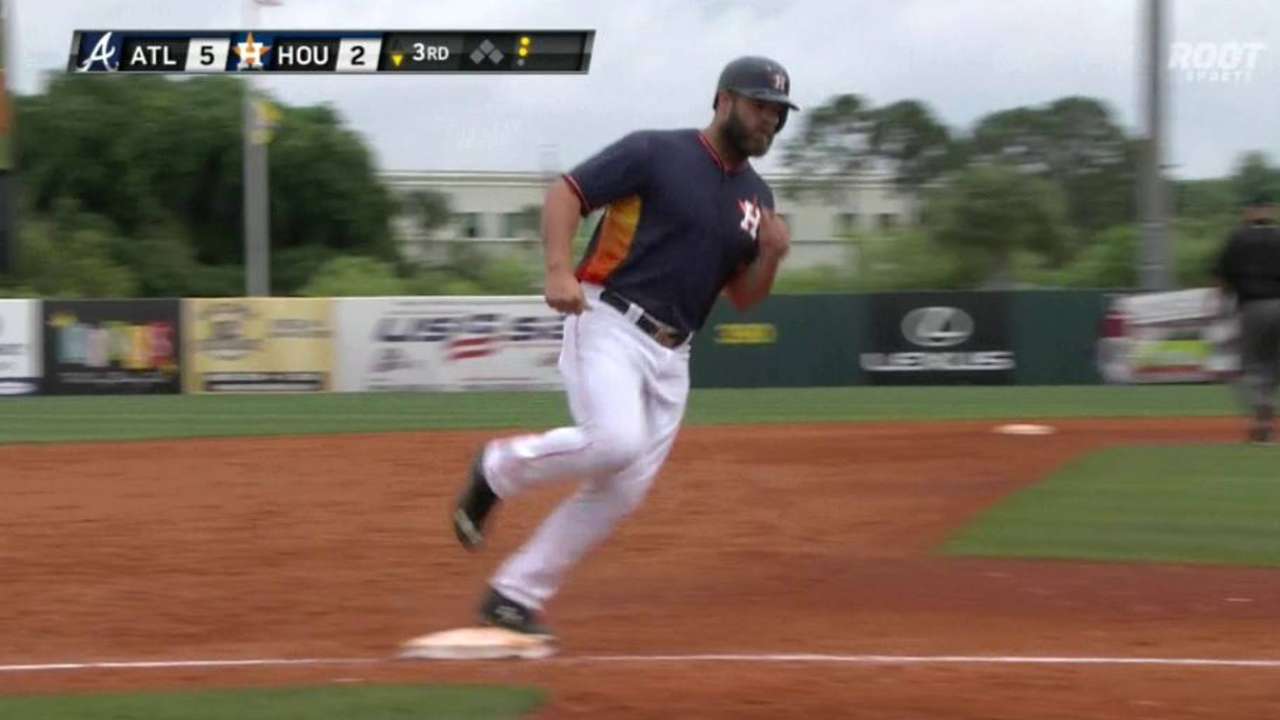 No team profiles as more strikeout-prone than the Astros, and it's not as if it happened by accident. Houston already had the high-K-rate likes of Chris Carter (31.8 percent in 2014), Jon Singleton (37), George Springer (33) and Jason Castro (29.5), then went out and added Colby Rasmus (33), Evan Gattis (24.2) and Luis Valbuena (20.7).
So we'll see if the tradeoff is worth it. The Astros have a lineup that could have prodigious power in a sport starved for it, and that could be a difference-maker for them. But how much, if at all, will the Ks get in the way? Or will there be major strides in selectivity that lower the above rates?
5. The Rangers' recovery
There's no sugarcoating the Rangers' situation. The unbelievable frequency of health woes that conspired to unravel them in last year have struck again, with Yu Darvish lost for the year, leaving Yovani Gallardo, Derek Holland, Colby Lewis, Ross Detwiler and some largely unproven young arms left to pick up the pieces in the rotation. It's a tall order.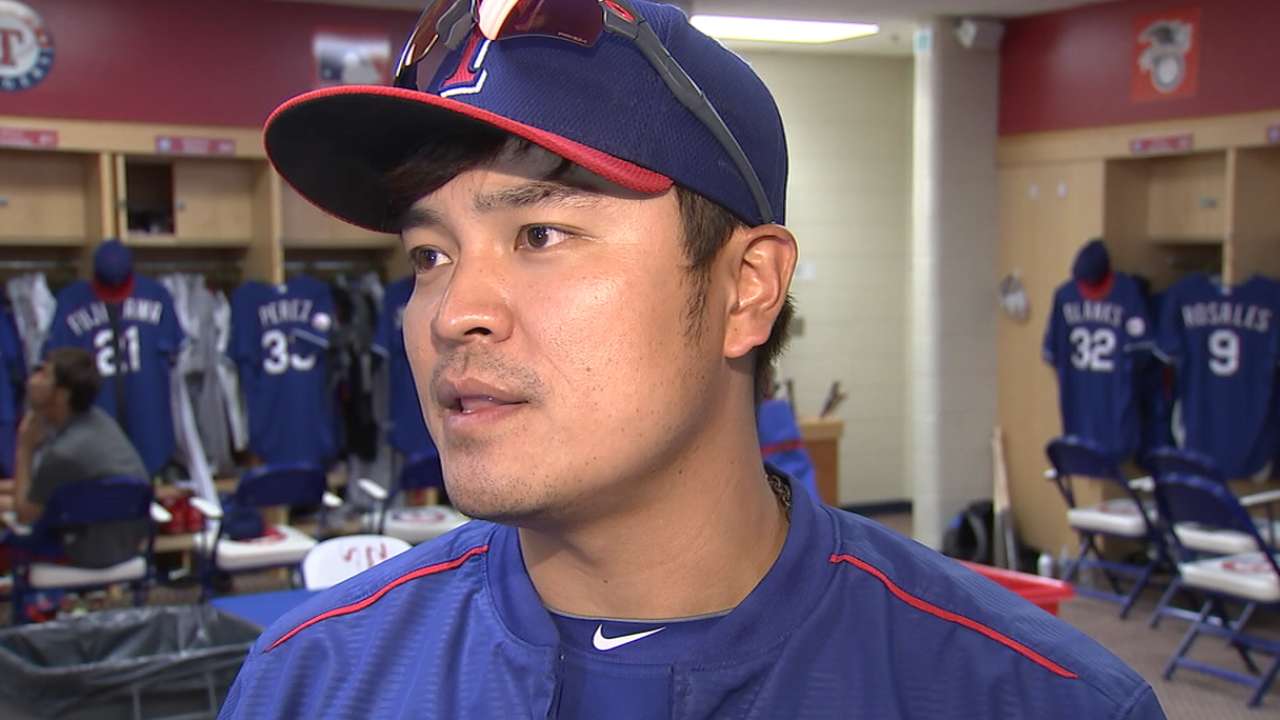 But as far as hope is concerned, Prince Fielder has shown no ill effects from the neck procedure that sidelined him last year. He's kept his strikeouts to a minimum and even put down a shift-beating bunt earlier this spring. The return of Shin-Soo Choo after his season-long injuries could also provide a boost to an offense that suddenly and unexpectedly sagged in 2014.
It's a lot to ask of the Rangers to rise from 95 losses back to the elite level they once attained. The absence of Darvish doubles down on that difficulty. But they do feel good about some of the depth starting pieces that have come up through the system, and the run-production should improve.
Anthony Castrovince is a reporter for MLB.com. Read his columns and follow him on Twitter at @Castrovince. This story was not subject to the approval of Major League Baseball or its clubs.