With new perspective, Archer set for Opening Day hill
Righty traveled to South Africa, improved nutritional program during offseason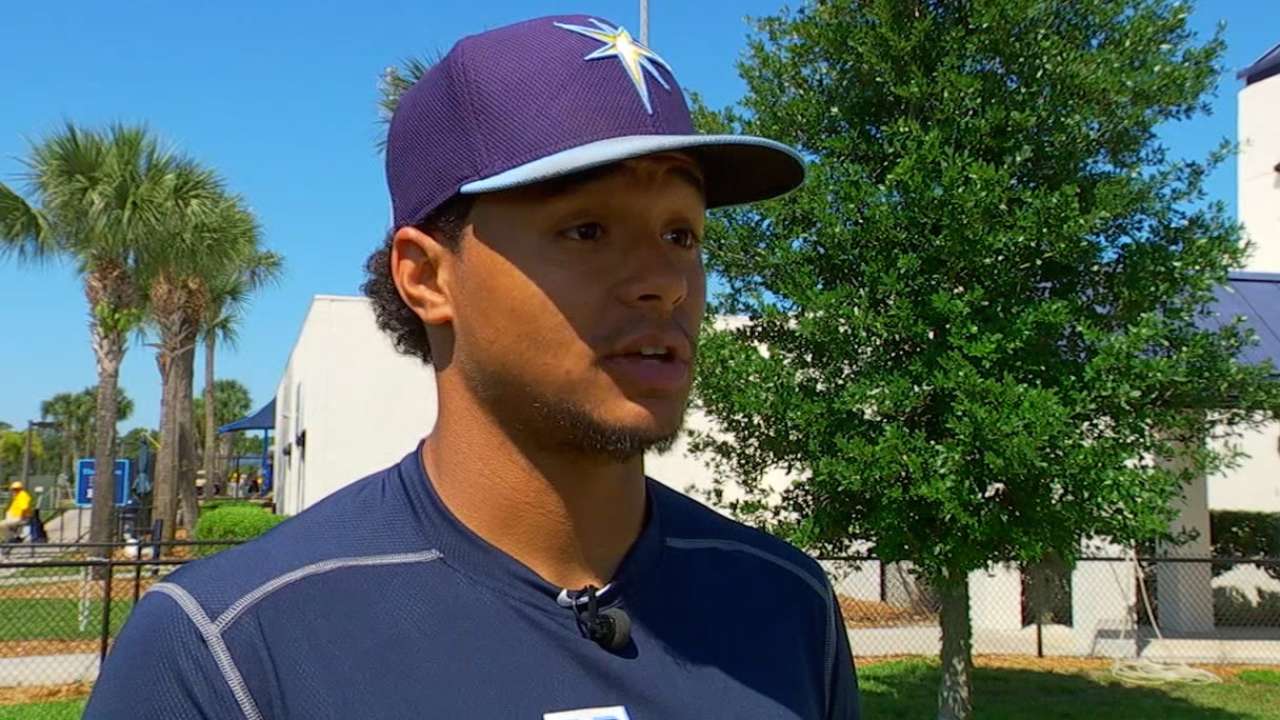 PORT CHARLOTTE, Fla. -- Chris Archer broadened his horizons during the offseason by taking a trip abroad.
The Rays' Opening Day starter traveled to South Africa as part of Major League Baseball's ambassador program, which helps build awareness of the game in different countries. Not only did he enjoy the trip, but he came away with a new perspective.
According to Archer, South African baseball players don't participate in the sport with expectation of making a lot of money.
"They're playing strictly for the love of the game," Archer said. "That was so cool."
Archer made a discovery while observing that mentality.
"I learned that all the material stuff in life is worthless if you don't have love," Archer said. "That's life. Baseball, just play the game the way they do. So every time I put on a uniform, grab a glove, [I] play for the love of the game."
Alex Cobb initially earned the Opening Day assignment, but the Rays scratched Cobb when he was diagnosed with right forearm tendinitis. Archer then moved up to get the Opening Day nod. In doing so, he becomes the club's 11th Opening Day starter in 18 seasons. Archer will take the mound on Monday at 3:10 p.m. ET against the Orioles at Tropicana Field.
In 32 outings last year, the 26-year-old right-hander posted a 3.33 ERA to go along with a 1.28 WHIP and a 10-9 record. In 14 innings this spring, Archer has a 1.93 ERA.
Rays manager Kevin Cash characterized Archer as a deep thinker, highly intellectual and very caring.
"He really cares," Cash said. "He cares about what he's doing, and he cares about the people around him, too."
Cash previously served as the Indians' bullpen coach, allowing him to grow familiar with Corey Kluber, the 2014 American League Cy Young Award winner. One of the first things the curious Archer asked Cash about was Kluber.
"It's always impressive any time a guy values another person's success," Cash said. "It's easy to say, 'Well, he did it once.' Well, Arch is saying, 'What put him on the map? See if I can do the same thing myself.'"
Archer continues to evolve professionally. Included in his growth is a willingness to embrace new ideas, particularly when doing so might aid his performance or enhance his life. For example, his approach to nutrition and health.
During the offseason, he underwent food-allergy testing. Why? To eliminate any possible deterrents to performing well.
"These are things you can't tell from the eye," Archer said. "But your body reacts in a negative way. And, long-term, you never know what kind of effect it's going to have on you. And in the present moment, you're not going to be as recovered as you possibly could be.
"Now I know some things that cause extra inflammation. And inflammation is the root of disease. It's also what I'm trying to be rid of by the fifth day. I don't want my shoulder to be a little extra inflamed and not have the same life. So eliminating some of those things, I feel, has helped me. Might be the reason why I feel great."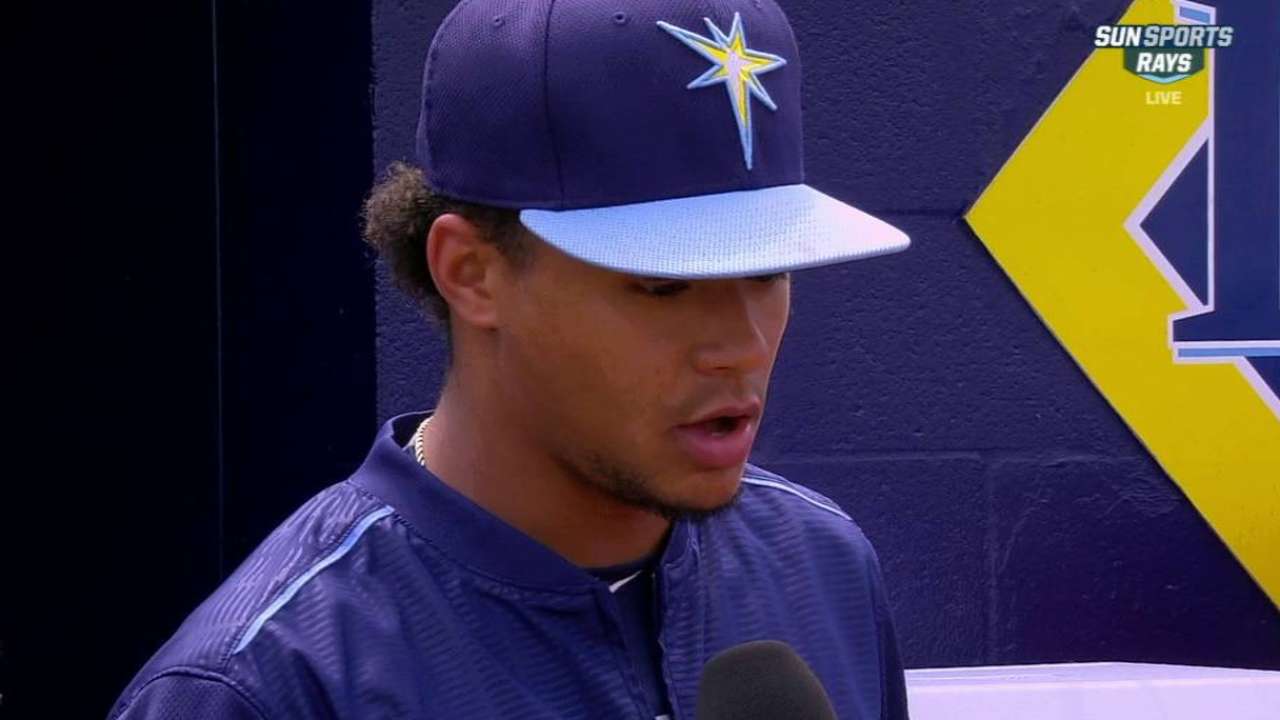 Putting the right food in his body is a priority. That means eating "clean."
"It's necessity, in my opinion," Archer said. "I always talk about maximizing my potential on the field. A piece of the recipe of being great is nutrition."
Even when eating clean is not convenient. On the road, it's not unusual to see Archer join fellow clean eaters Brandon Guyer and David DeJesus searching to find a Whole Foods store.
"We'll take a cab or Uber and make a pit stop on the way to the field," Archer said.
If that doesn't work, there are other ways to find the desired foods.
"Last year, we worked with a food company that was delivering a couple of meals a day to make it a little easier for us," Archer said. "Now, I have a personal chef I work with in Tampa, and on the road, we're just going to load up on Whole Foods."
Archer has been known to show his emotions on the mound. When asked if starting on Opening Day will make him emotional, he answered: "I don't know. I'll have to tell you afterwards."
"I'm definitely going to do my best to block it out and prepare," Archer said. "Because at the end of the day, it is just a game. They all have equal importance.
"There's been ceremonies pregame on days that I've pitched. I'm just going to try and block it out. Do my normal routine prior to the game. Then at 3:10 or whatever time the game starts, I'm going to be ready."
Bill Chastain is a reporter for MLB.com. This story was not subject to the approval of Major League Baseball or its clubs.