Backup catcher decision proving to be difficult
Wilson, Casali the candidates to play behind starter Rivera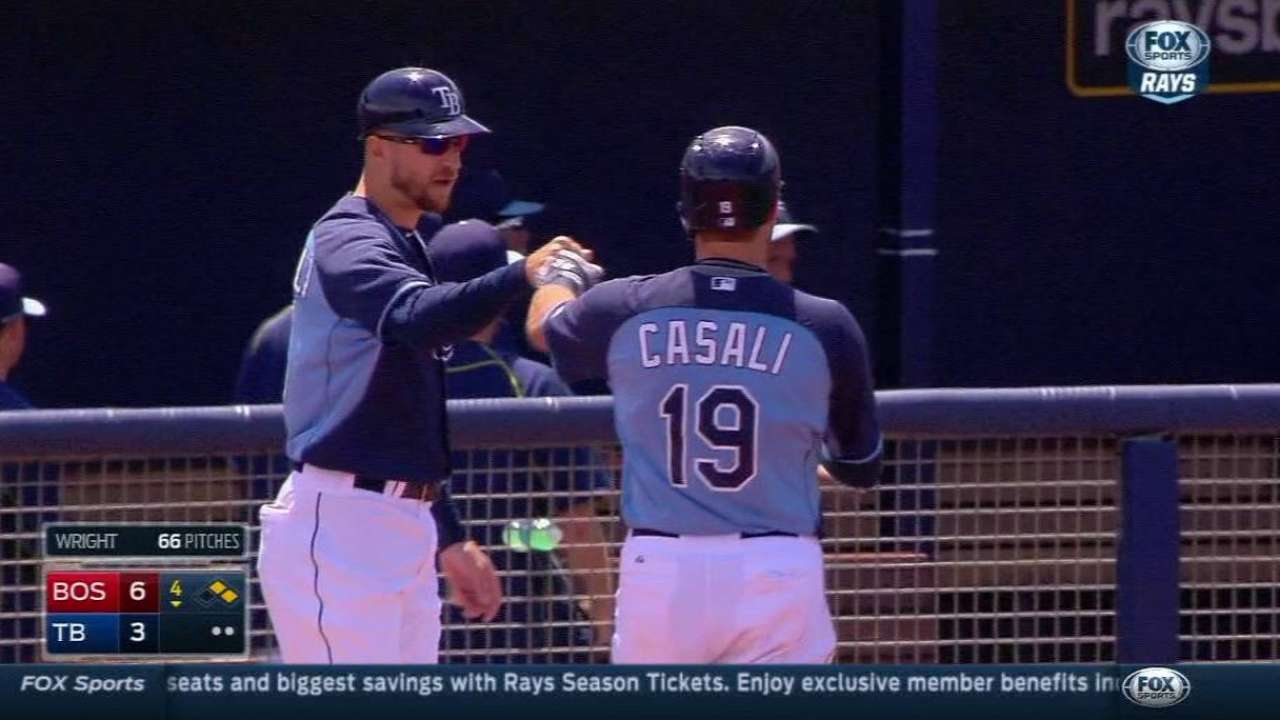 CLEARWATER, Fla. -- Deciding on a backup catcher is a tough call that continues to loom for the Rays.
The decision has been made more difficult because of the performances and personalities of the candidates, Bobby Wilson and Curt Casali.
"That's a difficult one," Rays manager Kevin Cash said. "We talk about it daily. Both guys have done such a good job. It kind of stinks to be in the position."
Cash added: "We want to get it right, and communicate with all parties, but it's an ongoing discussion that we have a lot."
Cash was asked if the decision is more difficult due to the fact that Wilson's career path, to a certain extent, resembles the one he followed during his professional catching career.
"There's some similarities there," Cash said. "What makes it difficult is what quality people they are. You want to tell them as much as possible, but you don't want to tell them what you don't know. And that's kind of where we're at right now."
Cash shared the fact that he had discussed the situation with his wife, Emily, Wednesday night.
"We brought up some Spring Trainings in the past when we didn't know anything until the last second," Cash said.
Rene Rivera will be the Rays' starting catcher. The team must set its 25-man roster by 3 p.m. ET on Sunday.
Bill Chastain is a reporter for MLB.com. This story was not subject to the approval of Major League Baseball or its clubs.