Rusney, Bradley off to Triple-A as Sox settle on outfield mix
Farrell emphasizes need for Castillo to play every day; Craig, Nava on bench, with Victorino in RF
FORT MYERS, Fla. -- The Red Sox have cleared the logjam in their outfield by optioning Rusney Castillo and Jackie Bradley Jr. to Triple-A Pawtucket.
"Both guys have had very good springs," said Red Sox manager John Farrell. "With Rusney's situation, he obviously he missed a little bit of time because of the oblique. But he's done everything we've asked of him. That goes back to the day we assigned him to the Winter League in which he participated in, to the way he played in Spring Training. He's an exciting young player."
Castillo was signed to a seven-year, $72.5 million contract last August, and the Red Sox still view him as an important piece. The move was based not on performance but the club's loaded outfield and the desire to get Castillo regular playing time as he gets acclimated to his new surroundings.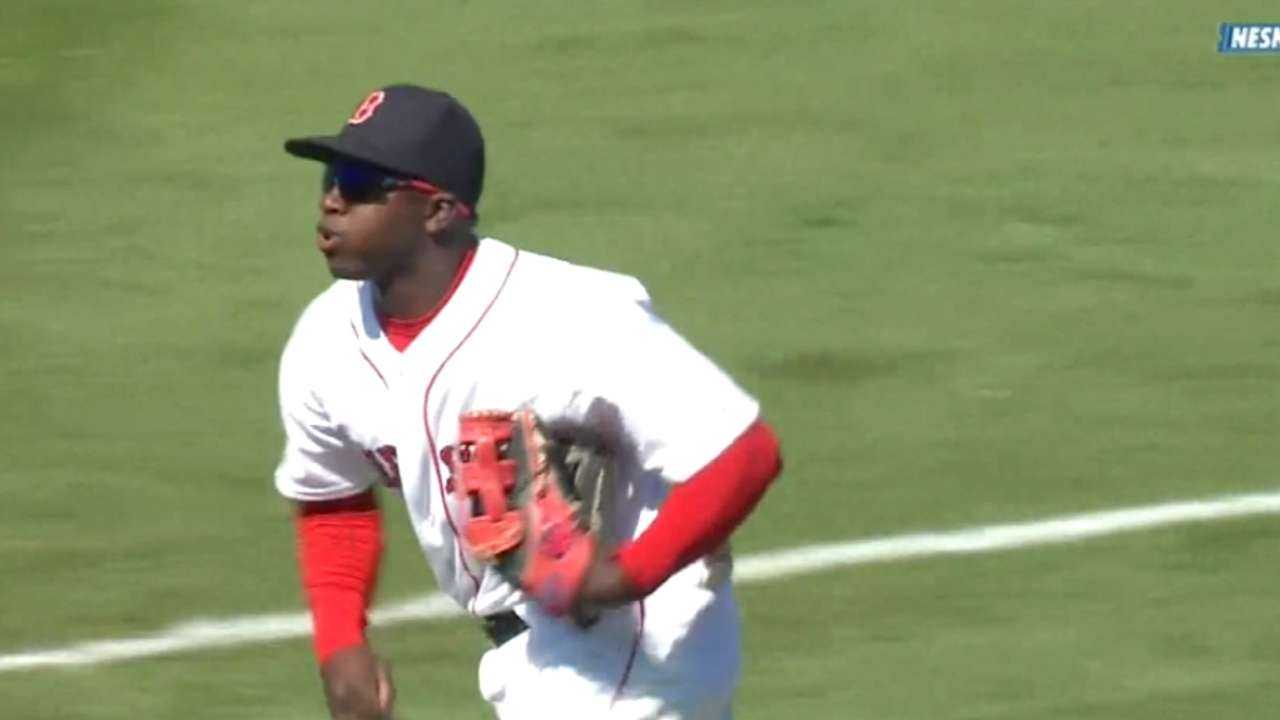 "He's going to play both right and center field in Pawtucket," said Farrell. "The everyday at-bats are part of this, certainly, so is the depth and the overall roster we have here with us. The one thing he has yet to do since coming to the States is play every day for an extended period of time, so that's all factored in."
Bradley was the Red Sox's primary starting center fielder in 2014 and played stellar defense, but he struggled mightily at the plate, hitting .198 with one home run and 30 RBIs in 384 at-bats.
"We have a number of guys who are going to start the year in Pawtucket who are capable of helping us win games in Boston," said Red Sox general manager Ben Cherington. "Rusney and Jackie are two of those. We spoke to both of them today. Those are tough conversations when you have guys that are good players that you believe in, making decisions to start the year the way we're starting, those are tough decisions and tough conversations."
The Red Sox have a starting outfield of Hanley Ramirez in left, Mookie Betts in center and Shane Victorino in right. They also have two quality backup outfielders in Allen Craig and Daniel Nava.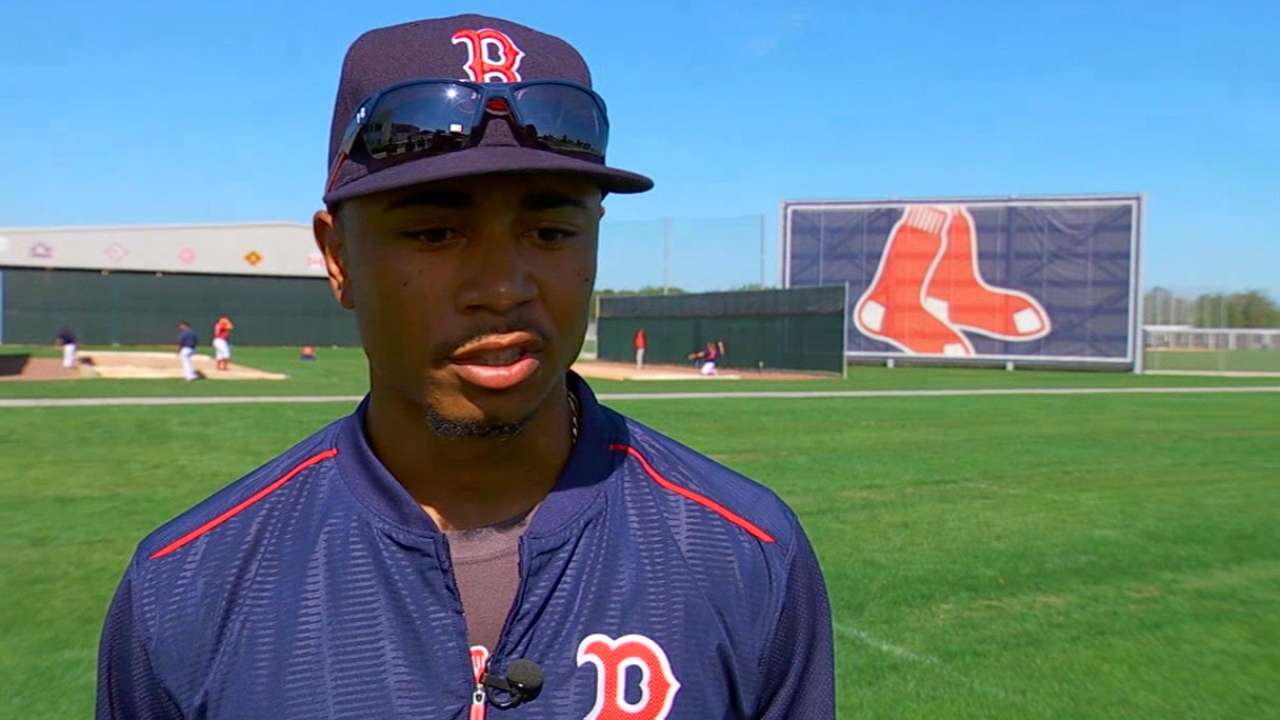 "Well they're two very good players and very good hitters and it gives us a lot of flexibility to rotate guys to various positions," Farrell said. "Whether that's Daniel in right, obviously in ballparks other than Fenway, Allen certainly has the capability of playing right field as well. They're role players at this point. They're aware of their situation, but it speaks to the overall depth and talent and group of quality players on this club."
At the outset of camp, Cherington said he hoped to keep all his extra outfielders in the organization rather than trade them. So far, he's done just that.
"We recognize when you have a number of guys in the mix for a certain number of spots maybe the math doesn't quite line up," said Cherington. "And we recognize that can bring some challenges, but we'd rather have a good problem than not have enough good options.
"But it's very early. It's the beginning of April, things change quickly in this game, as we know. As I said earlier in spring, we need to get more production out of the whole team, but certainly from the outfield, compared to what we did last year. I think we're in better position to do that. We just have to get into the season and see how guys are doing, see how things go."
Ian Browne is a reporter for MLB.com. Read his blog, Brownie Points, and follow him on Twitter @IanMBrowne. This story was not subject to the approval of Major League Baseball or its clubs.