Mets very pleased with Harvey's strong prep
Recovering star pitcher caps spring with four shutout innings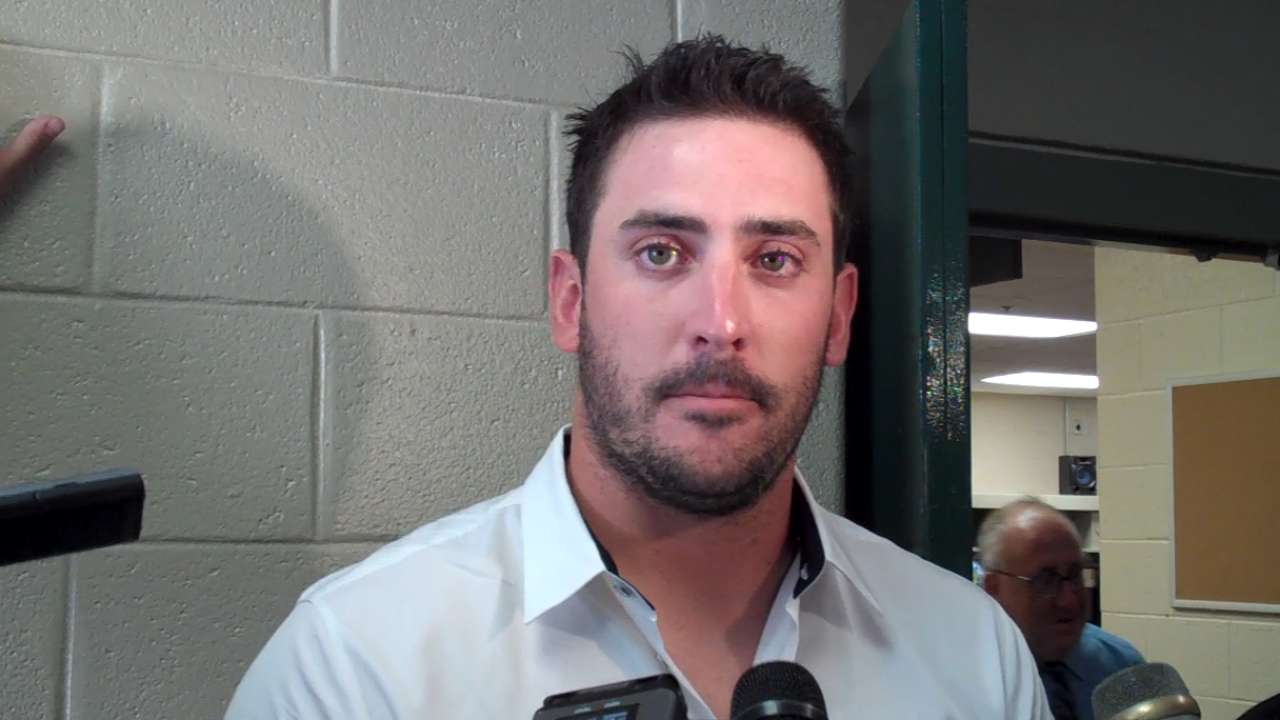 JUPITER, Fla. -- Ask around, and baseball types will say that Grapefruit League statistics range from unimportant to completely irrelevant. And it's true that a month from now, few will remember what Matt Harvey did in stadiums across Florida this March and April.
But in his first slate of appearances since Tommy John surgery, Harvey put up a spring line that is hard to ignore. Over 22 2/3 innings, he posted a 1.19 ERA, regularly hit 98 mph on the radar gun, struck out 21 batters and walked just one. One. That number looms most important, considering Tommy John patients historically have far more trouble with their command than their velocity coming off surgery.
"We came out here hoping to find out what we had," manager Terry Collins said, "and we got the same guy we saw two years ago."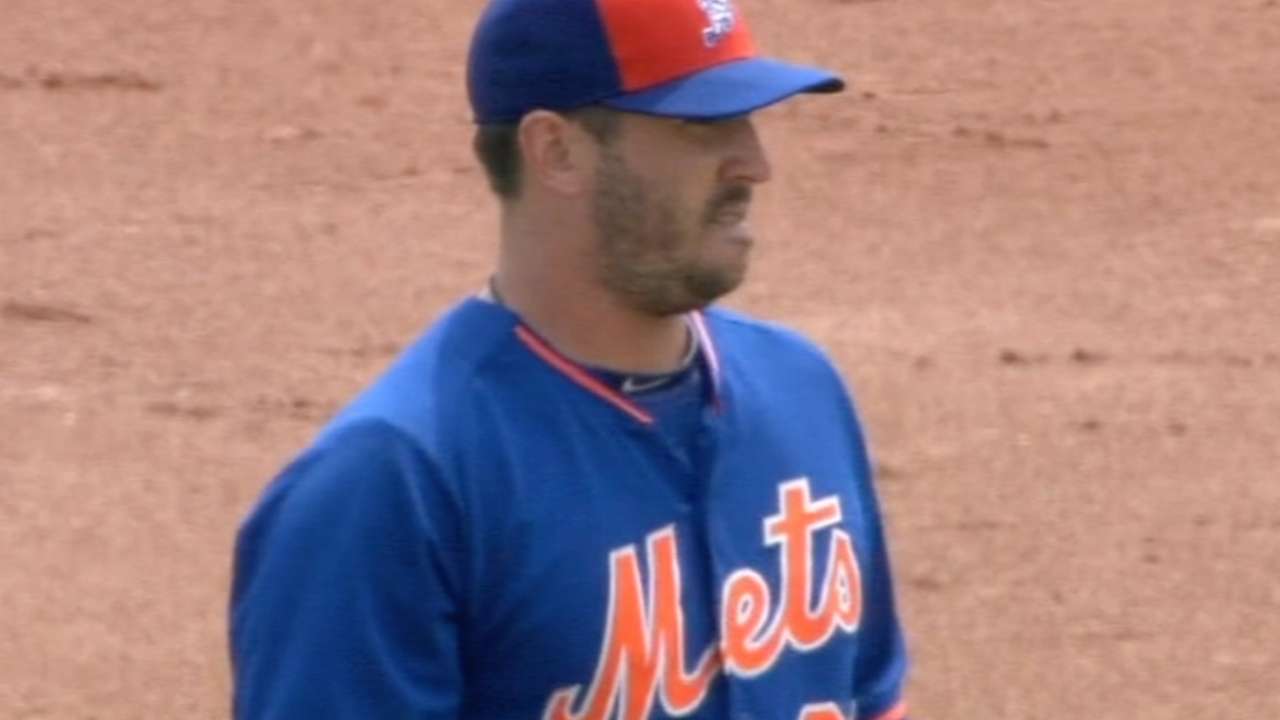 That guy started the All-Star Game for the National League, racking up 191 strikeouts with a 2.27 ERA, until tearing the ulnar collateral ligament in his right elbow in mid-August. Sixteen and a half months of rehab ensued, before Harvey stepped back onto a Major League mound for the first time this March. He will be almost 18 months out of surgery by the time he starts the Mets' third game April 9, which the team considers important. Compared to Tommy John patients who return 12 or 13 months after surgery, the Mets believe, those who wait another four to five months are at lesser risk of reinjury.
"Looking back, I'm obviously pretty pleased with how things went," Harvey said. "Everything felt good from Day 1. I'm happy with how it ended and obviously ready for the season."
Now it's a matter of maintaining Harvey's health, bottling that feeling and keeping it omnipresent throughout the long summer. The Mets plan to be "delicate" with Harvey early, Collins said, limiting him to around 90 pitches in his first start. And they will be mindful of his workload from there, keeping tabs on both his pitch counts and innings totals throughout the season. Sometimes, they may cut short a start. Other times, they may skip one altogether.
"We've all obviously been more than encouraged by the way he's pitched," general manager Sandy Alderson said. "But at this point, we'll continue to manage things from outing to outing and make adjustments whenever appropriate."
The goal is to keep Harvey as happy and healthy as he was Thursday, breezing through four shutout innings with four more strikeouts -- and of course zero walks.
"I just wanted to feel good every fifth day," Harvey said. "I was able to do that. Numbers in Spring Training, the main thing was not walking people, and I think I did that pretty well. Overall, Spring Training was a success."
"Now it's time to transition into something that's vastly more important: the regular season," Alderson said. "We'll see what happens."
Anthony DiComo is a reporter for MLB.com. Follow him on Twitter @AnthonyDiComo. This story was not subject to the approval of Major League Baseball or its clubs.