Murphy to be ready no matter what his role is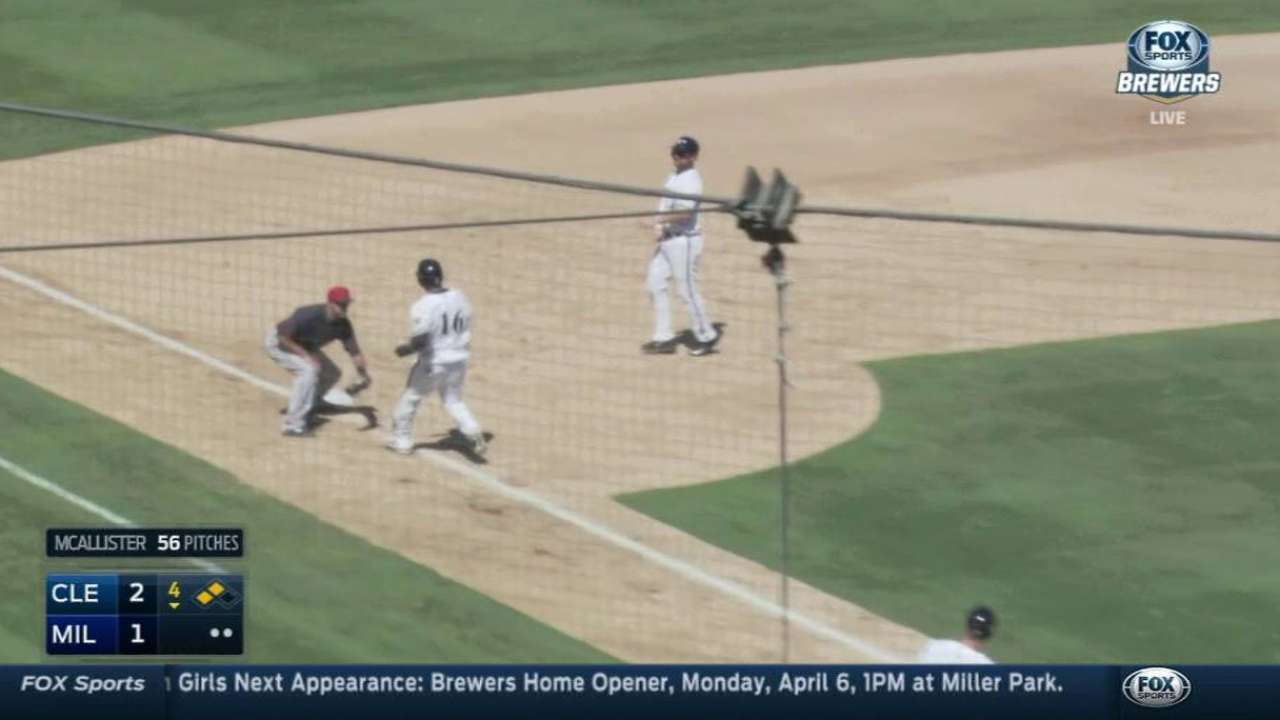 GOODYEAR, Ariz. -- Not long after the Indians aquired outfielder Brandon Moss in December, David Murphy's phone rang.
General manager Chris Antonetti wanted to make sure Murphy understood the situation and did not worry too much about his place on Cleveland's roster.
"I didn't want him to read the transaction online," Antonetti said on Thursday morning. "I wanted to communicate it to him directly and walk through what that could mean. Murph's a complete professional. He handled it great. He re-emphasized, 'Hey, all I want to do is be a part of a winning team and find a way to contribute.'"
Now that Cleveland's Opening Day roster is mapped out, Murphy knows for certain he will have a place on the team. Moss will bounce between right field and designated hitter, and Murphy will do the same. Corner outfielder Ryan Raburn will fill a similar role -- primarily against lefty pitching.
Nick Swisher, who also plays right and DH, will begin the year on the disabled list due to an ongoing comeback from double knee surgery.
Those details were not as clear when Spring Training began, making it easy for some doubt to creep into Murphy's mind. The open lines of communication with Antonetti and manager Terry Francona made it a lot easier for Murphy to handle.
"It's awesome, because this game can be hard enough as it is," Murphy said. "You don't want any miscommunication or anything to go unspoken to the point where you're thinking about any other than what you need to go out there and do on the field to help the team be successful. They really break that down well."
In Francona's mind, there was never a question about Murphy's place on the team.
"Murph wasn't in the rear-view mirror," Francona said. "I knew Murph would be a big part of what we're doing."
The only question that will linger into the season is how Cleveland will handle the return of Swisher.
"Swish still isn't ready to go," Murphy said. "It seems like he's close, so when all is said and done and everybody is healthy, we'll see what there is to sort out.
"And hopefully they're going to have a lot of problems on their hands, because everybody is playing well and they're going to have a hard time deciding which nine is the best nine to put out there on the field."
Jordan Bastian is a reporter for MLB.com. Read his blog, Major League Bastian, and follow him on Twitter @MLBastian. This story was not subject to the approval of Major League Baseball or its clubs.