Rosales' passion, versatility earn him roster spot
After being non-tendered by Rangers, decision to re-sign pays off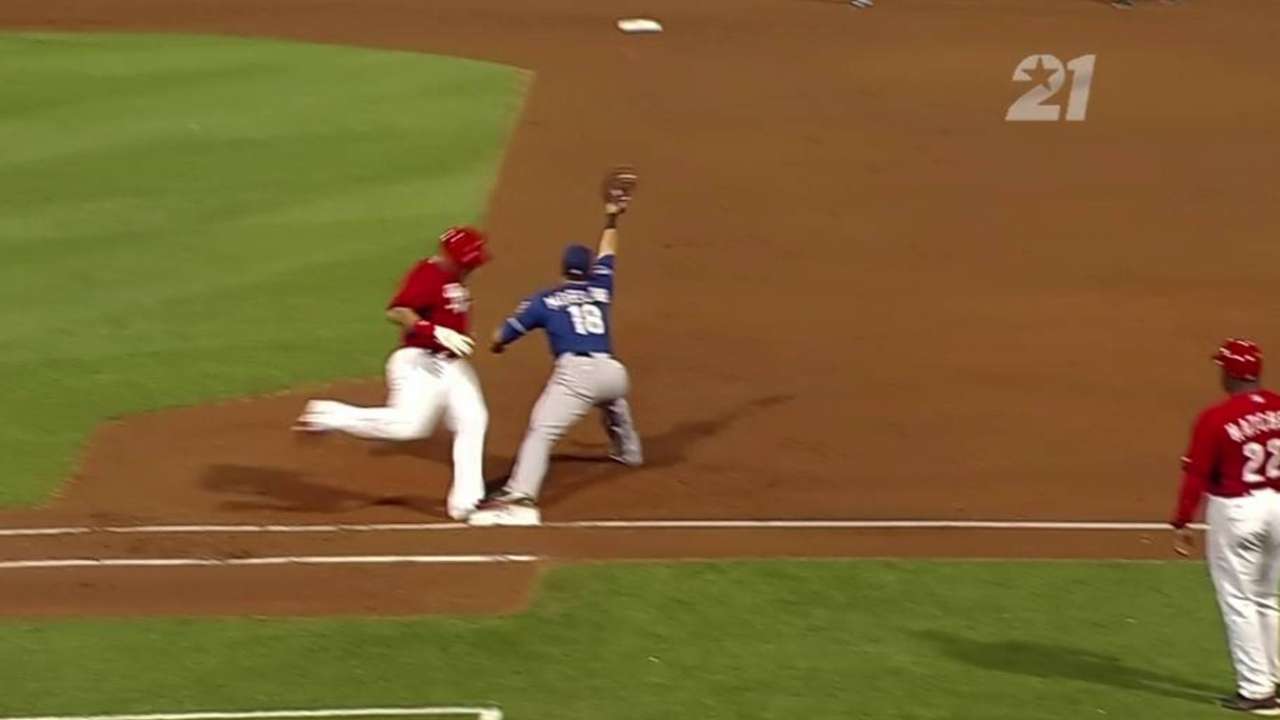 SURPRISE, Ariz. -- For a man who has been designated for assignment by the Texas Rangers twice in the past two seasons, it is surprising to hear utility infielder Adam Rosales speak so positively about the organization.
Rosales mentioned the ballpark, the fan base and even the midsummer Texas heat as aspects of the Rangers he enjoys, and he said he has an enormous amount of respect for the way the organization is run.
"Just from last year, I felt a good vibe," Rosales said. "I felt like the team liked me."
Backing up his statement, after Rosales was non-tendered by Texas this offseason, he decided to re-sign with the team one month later.
Some players in Rosales' situation might have taken offense to the Rangers' decision. After all, the 31-year-old utility infielder posted a respectable .706 OPS in 181 plate appearances last season.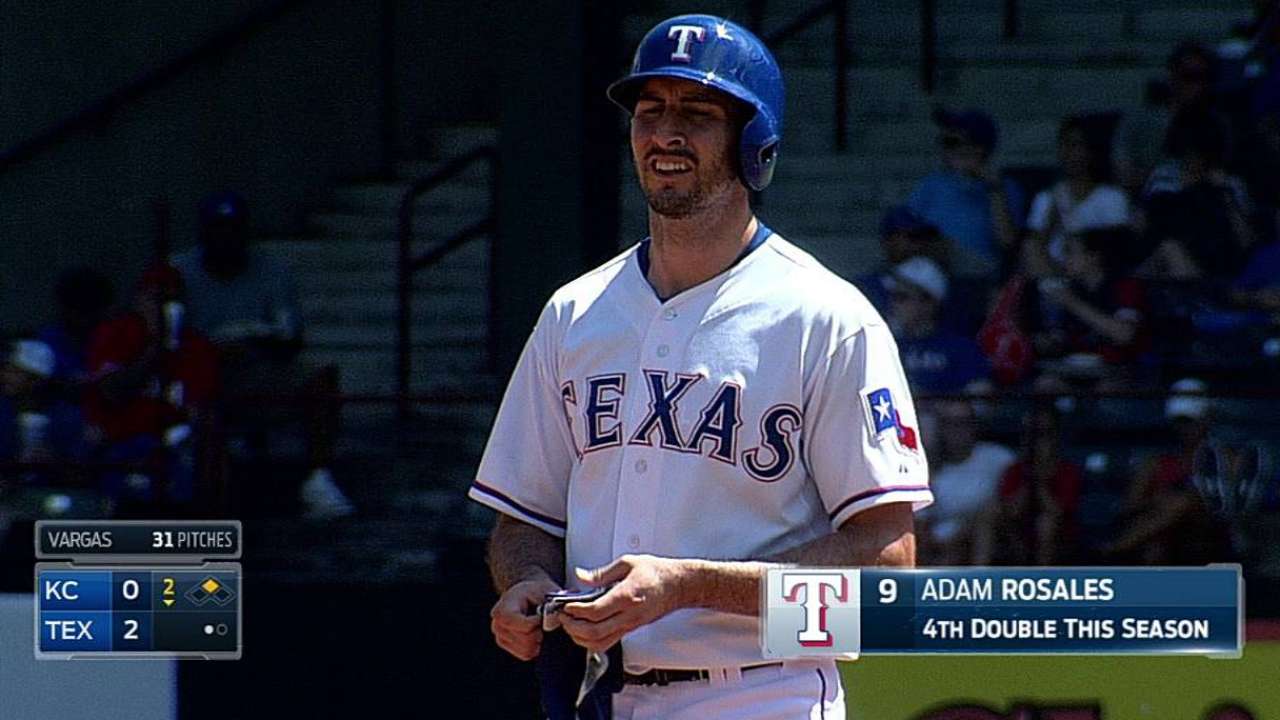 But Rosales learned long ago not to take baseball business decisions personally.
"It's always a difficult decision on both ends, from them and from me," Rosales said. "You have to accept it and be grateful for what you do have."
That mentality was put to the test during the 2013 season, when Rosales was designated for assignment three times in a span of 11 days by the Rangers and Athletics.
Rosales said at one point he was in Toronto playing a game with the A's while his belongings were still in Texas, and his wife was stuck in Oakland waiting to see where he would go next.
"That was tough; it was challenging to do that," Rosales said. "But you can't expect anything from this game. That's the kind of attitude I've always had. Always respect the game, but never expect anything from it."
Rosales' faith in the Rangers' organization was rewarded this week when manager Jeff Banister announced that Rosales will be on the Opening Day roster.
Banister said Rosales' love for the game, combined with his ability to play all four infield positions, was a mixture the Rangers needed on the team.
"You don't get all the things that he brings to a ballclub from just watching him on TV," Banister said. "He's got an infectious energy about playing this game. It's great to have on your ballclub."
Rosales' spirited style of play is perhaps most apparent when he goes deep during a game. Rosales has become famous for his home run sprint around the bases, a feat he's accomplished twice this spring.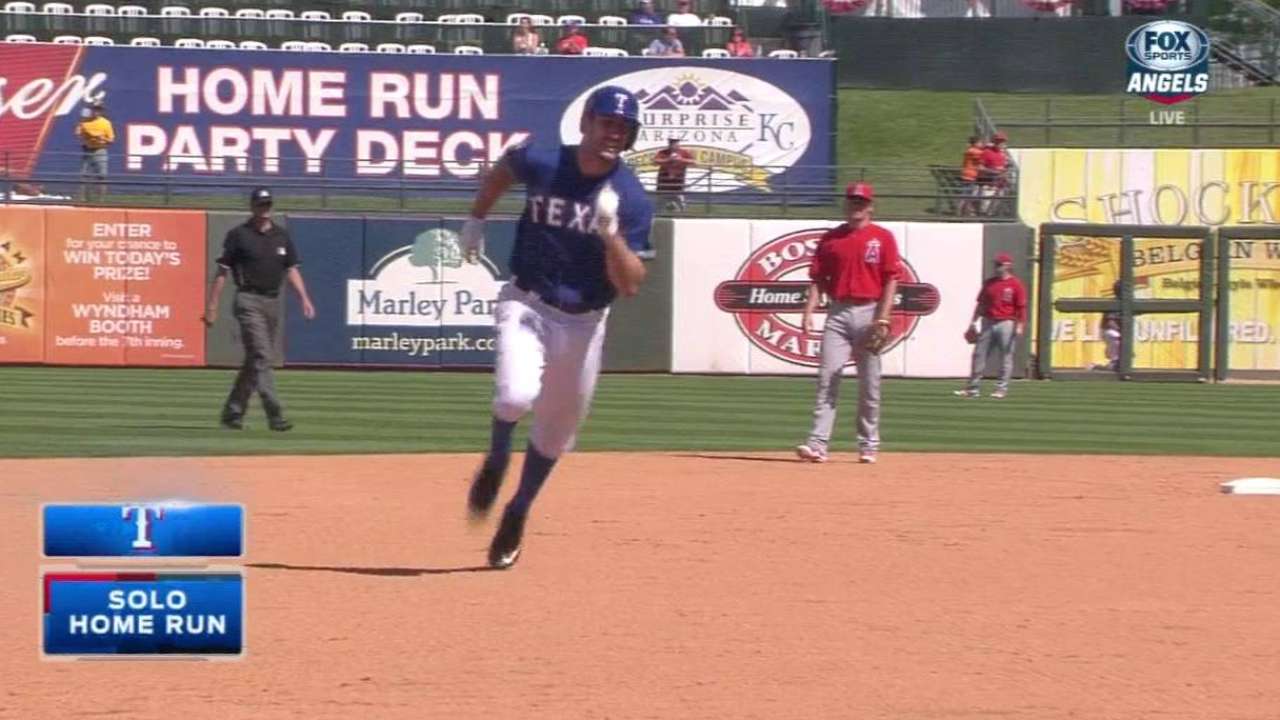 "The other day, he hit the home run, I think he was 4.7 [seconds] on the turn," Banister said with a laugh.
Although Rosales has constantly displayed that level of effort on the field, his approach at the plate is still undergoing adjustments.
"With my swing, if I don't swing at strikes, I'm in trouble," Rosales said. "If I can stay disciplined at the plate, I'll be a lot more successful. "
Rosales is excited for the season to start after an impressive Spring Training performance. He said getting consistent at-bats this spring greatly helped his performance at the plate. He hit .295 in 44 Cactus League at-bats.
Although Rosales will likely receive inconsistent playing time once the season starts, he is confident his spring success will carry over to the regular season.
"I don't think it's that difficult, as long as you keep the momentum going," Rosales said. "I think I've matured the last couple of years, so I know how to make quicker adjustments."
Ari Kaye is a graduate student in the journalism masters program at Arizona State University. This story is part of a Cactus League partnership between MLB.com and ASU's Walter Cronkite School of Journalism and Mass Communication. This story was not subject to the approval of Major League Baseball or its clubs.