Mets think Murphy will be ready for opener
Second baseman to play more Minor League games, meet team in DC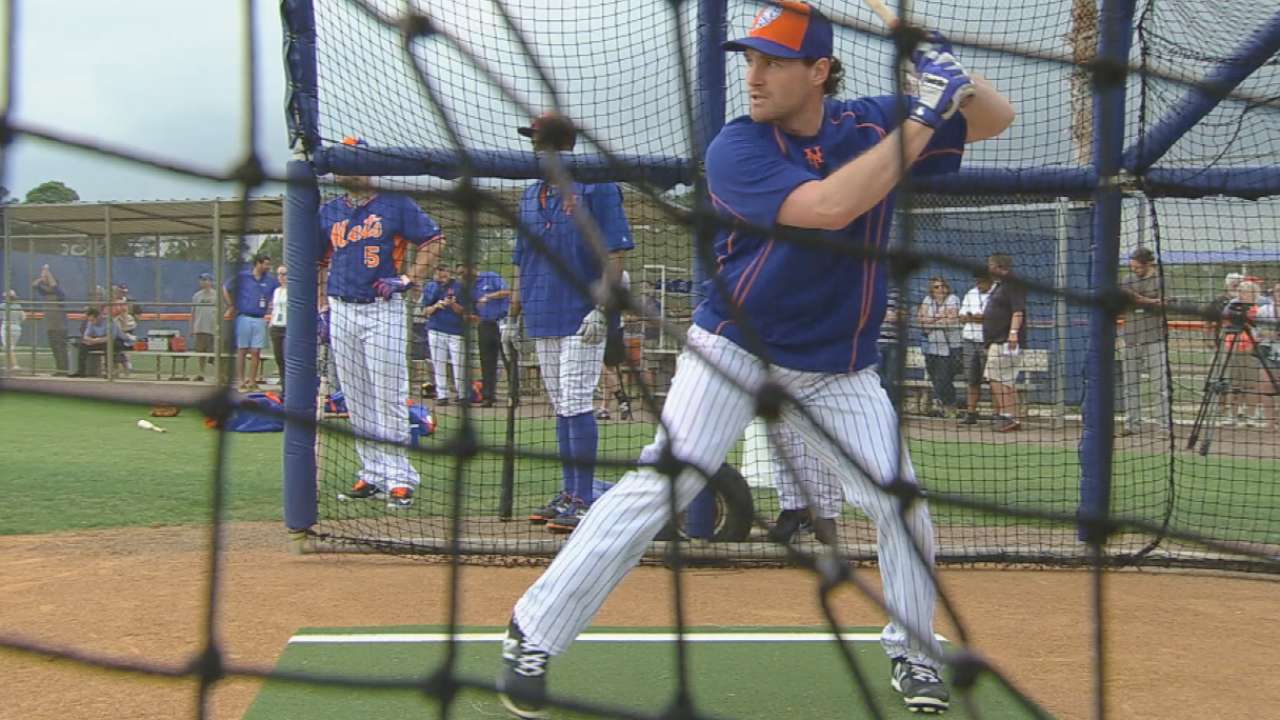 JUPITER, Fla. -- As recently as two days ago, the Mets were pessimistic that Daniel Murphy would play on Opening Day, wondering aloud whether Matt Reynolds, Danny Muno or Ruben Tejada would take his place at second base. But Murphy's progress in Minor League and intrasquad games now has the Mets encouraged that he and his strained right hamstring will be ready.
Though Murphy did not join the Mets on their charter flight to Texas, remaining in Florida to play in additional Minor League games this weekend, he plans to meet the club in Washington. The Mets no longer believe they will open the season with their starting second baseman on the 15-day disabled list.
"He's a huge bat in our lineup," manager Terry Collins said of Murphy, who has averaged 153 games, 38 doubles, nine home runs and 15 stolen bases per season since becoming the Mets' full-time second baseman in 2012. "You add a big bat like that, it makes you that much better. We're just glad he's OK, and hopefully he joins us on Sunday."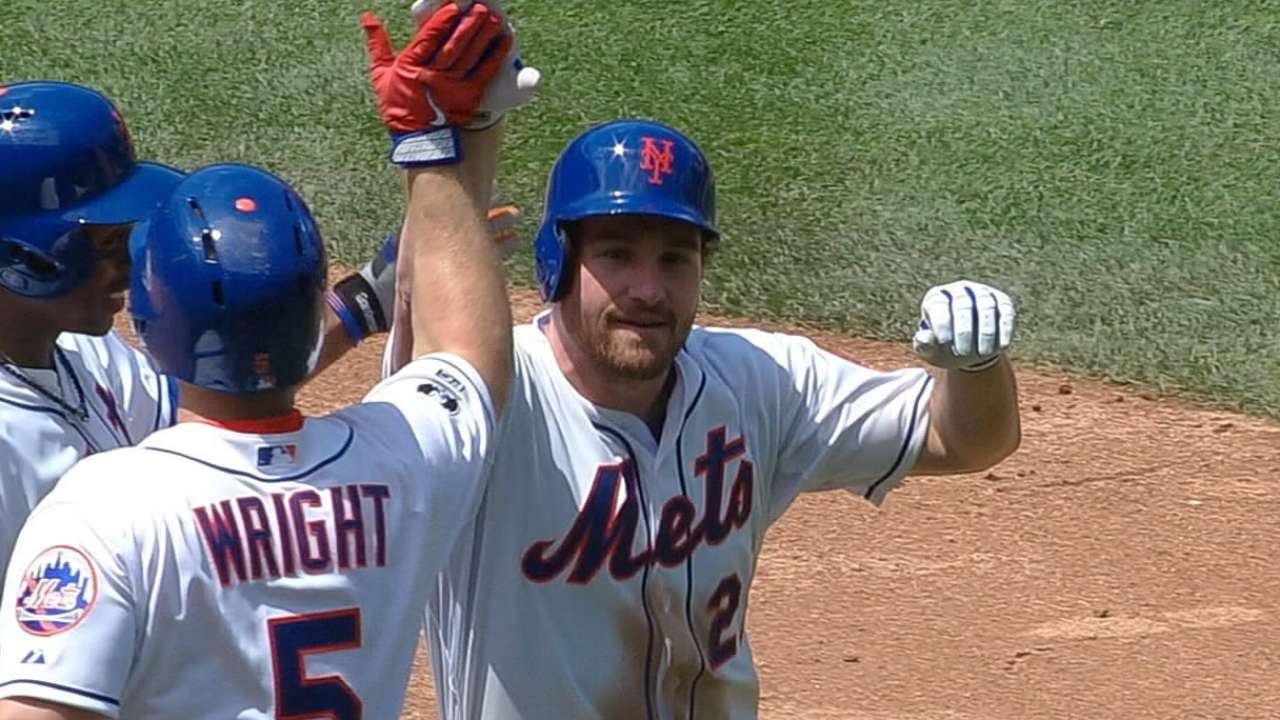 The last significant test for Murphy will come Friday, when he returns to the field after taking a defensive day off in Thursday's intrasquad game. Murphy went 1-for-5 with a home run and a sacrifice fly in that game, padding his at-bat total to around 40 since straining his hamstring in mid-March.
The Mets have kept Murphy confined to Minor League and intrasquad games, because if they had used him in a Grapefruit League game and he suffered a setback, they would have lost the ability to backdate a DL stint.
It's a concern the team no longer has.
"Right now, the plan is for him to meet us in Washington," general manager Sandy Alderson said. "That's a significant upgrade in his status from a couple of days ago."
Anthony DiComo is a reporter for MLB.com. Follow him on Twitter @AnthonyDiComo. This story was not subject to the approval of Major League Baseball or its clubs.