Can Buchholz be an ace? Opening Day is 1st test
After career ups and downs, right-hander is confident -- and so is Pedro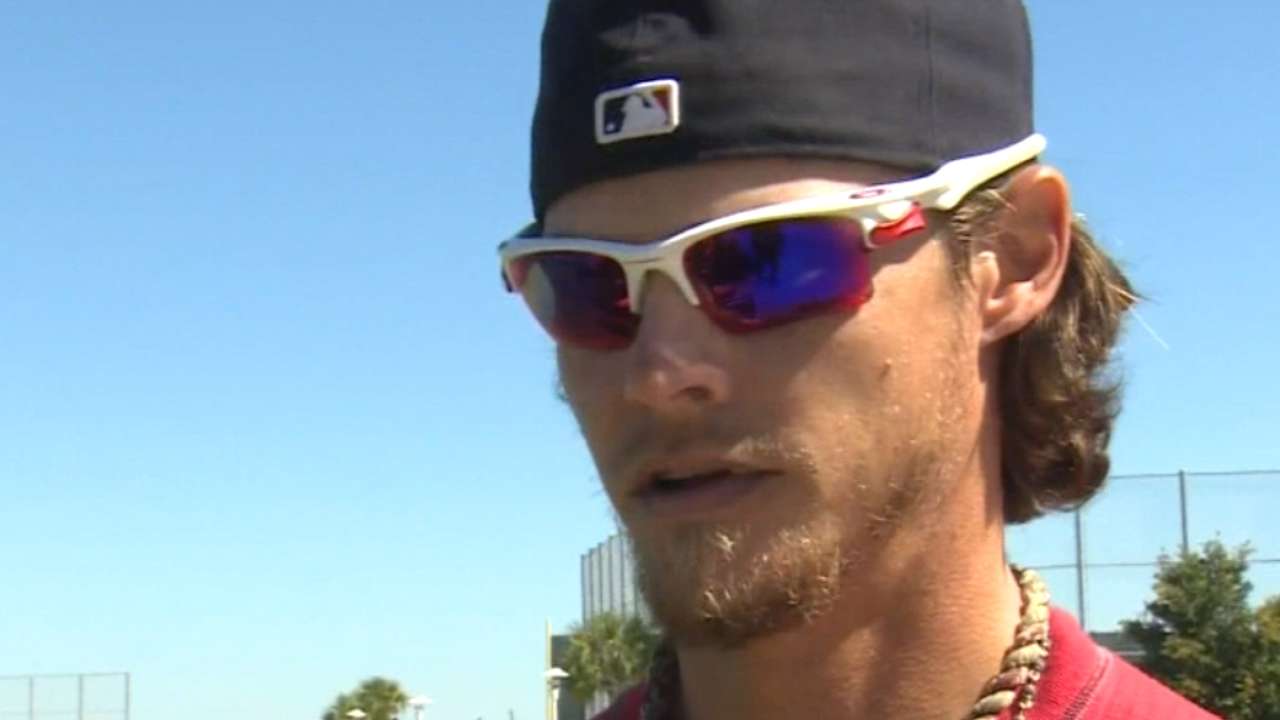 FORT MYERS, Fla. -- The Red Sox have seen greatness from Clay Buchholz. They've also seen struggles. They've seen injuries, and they've seen comebacks.
At the age of 30, and after all those extremes, Buchholz is still wearing a Boston uniform. And on Monday, he'll make his first Opening Day start.
Buchholz will face Cole Hamels, which is strangely appropriate. The scuttlebutt was that the Red Sox needed to make a deal with the Phillies for Hamels, because they didn't have an ace.
And here Buchholz is with the chance to prove that he can be one. The other thing he wants in 2015 is just to be consistent. Buchholz wants to be a pitcher who Boston can count on for two numbers he's yet to achieve in his career -- 30 starts and 200 innings.
"Every year going into a season, you want to be able to stay on the even keel," Buchholz said. "That being said, it's harder to do than a lot of people think it is. It's all about how you prepare and the position you put yourself in. That's something that takes work to figure out what that is."
Buchholz has never felt more prepared for a season.
"For me, individually, I feel like I've done a lot of good work this offseason and just coming into camp and this spring. Still, there's going to be some adversity," Buchholz said. "But how you respond to that is another big factor in how the season goes."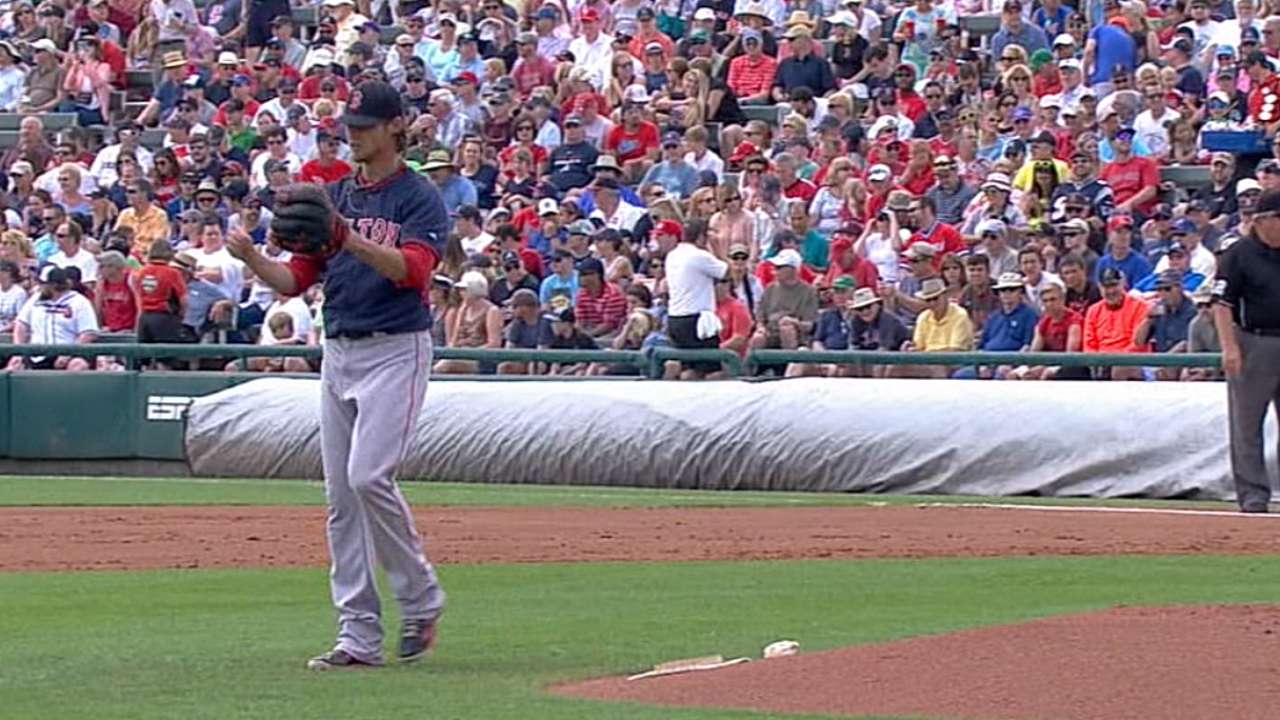 Buchholz, who has spent his whole career with the Red Sox, knows the magnitude of starting Opening Day for the tradition-laden franchise. Over the past few decades, that nod has gone to pitchers like Luis Tiant, Dennis Eckersley, Roger Clemens, Pedro Martinez, Curt Schilling and Jon Lester.
One man from that group thinks that the added responsibility Buchholz has entering this season could lead to an elevation in performance.
"I think it should be really important for him," Martinez said of Buchholz being tabbed for Opening Day. "I think it's also going to help a lot with his intensity, and I think his level of concentration is going to increase. It's got to be an honor for him to do that, and I hope he takes it the same way and uses it to his advantage."
Martinez, who is a special assistant in Boston's front office, marveled at what he saw from Buchholz in the early stages of the 2013 season.
"He left me with the Cy Young in my hands," said Martinez, the last pitcher to win a Cy Young Award for the Red Sox back in 2000. "I had it for him. And it was too bad he got hurt. He was my Cy Young for the first half, by far."
That injury to the back and the shoulder area left Buchholz with great self doubt, not only when he returned down the stretch of '13, but into that postseason.
And though Buchholz was healthy last year, he responded with an 8-11 record and a 5.34 ERA. One big reason? Buchholz was afraid to let it go early in the season.
Not only has Buchholz been candid about saying that was the case, but Martinez articulates that type of fear is natural for a pitcher who is coming off an injury.
"Mentally, it's so tough on us after you get hurt, because you're always aware that something could happen, and it stays in the back of your mind," Martinez said. "I'm pretty sure that competing, he's going to get rid of it. The more he competes, the more time he spends out there … I think posting a complete season and having success in a season, I think all that could be quickly erased and he can have a new mindset about it. It's hard to do, and it takes a while to actually feel comfortable with it."
In some ways, Buchholz has never looked more comfortable and sure of himself than he does as he approaches the '15 season.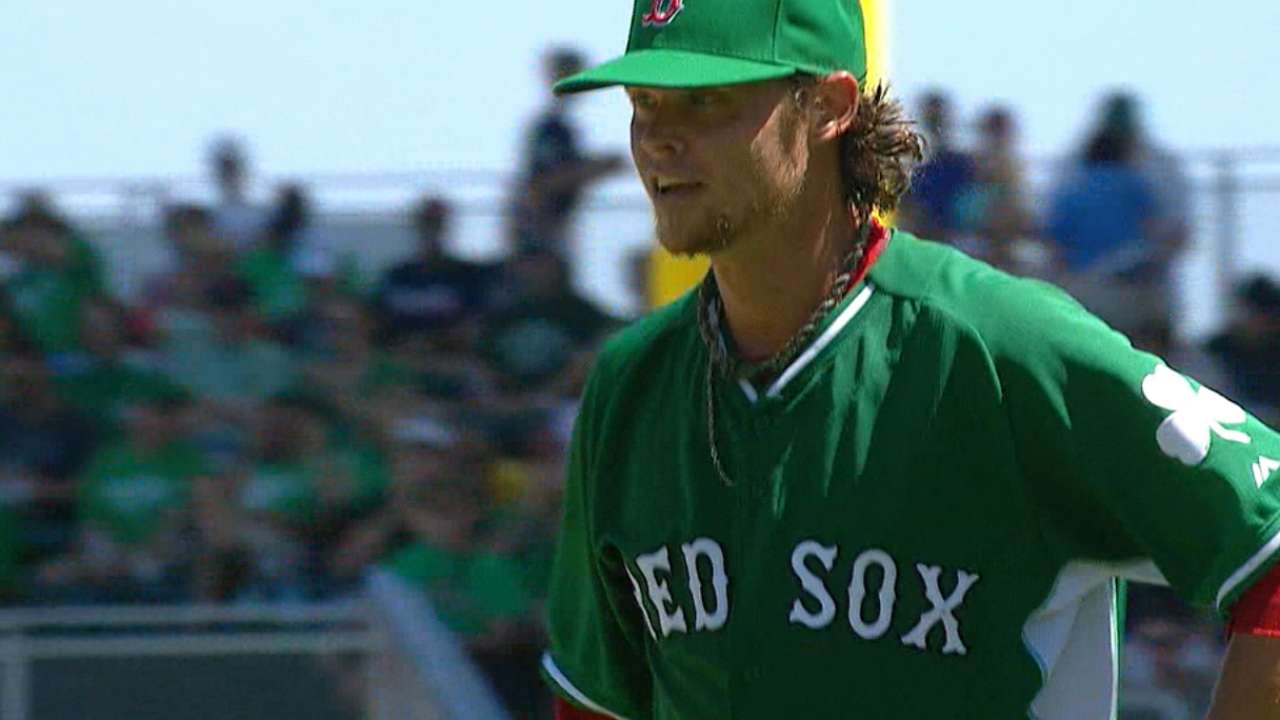 "I worked pretty hard this offseason. Whenever you do work and you see things change within that just from doing the stuff, those little things that you've got to be good at, then you see everything sort of form in front of you," said Buchholz. "That's what makes it even better."
How good is Buchholz when he's healthy and confident?
"He's a freak," said Martinez. "He's a guy that can move the ball to any side of the plate and do it effectively. I think Buchy has all the tools that any pitcher wants to have. It's just a matter of him staying healthy and being able to put all those things on display."
Ian Browne is a reporter for MLB.com. This story was not subject to the approval of Major League Baseball or its clubs.