Penny, Carroll sent down as one roster battle remains
Drabek seems likely favorite for final White Sox bullpen spot
GLENDALE, Ariz. -- Right-handers Brad Penny and Scott Carroll were reassigned to Minor League camp prior to Thursday's Cactus League finale against the Arizona Diamondbacks, leaving the White Sox with 34 players. That number is a bit misleading because all decisions have been made, aside from one final bullpen spot.
Kyle Drabek appears to have the edge as the seventh reliever, but White Sox manager Robin Ventura said it won't be decided until the team is in Charlotte, N.C., on Friday to face its Triple-A affiliate.
"He's going with us on the plane," said Ventura with a wry smile, when asked if Drabek was in roster limbo.
When pressed for the relievers who officially had made the team, Ventura added, "I can tell you they will all be on the plane with us, and we will have it figured it out by tomorrow night."
Penny, 36, performed admirably during Spring Training but needs innings. The best plan for the 14-year-veteran, who appeared in eight games last season after missing all of 2013, is to work every fifth day in the Charlotte rotation.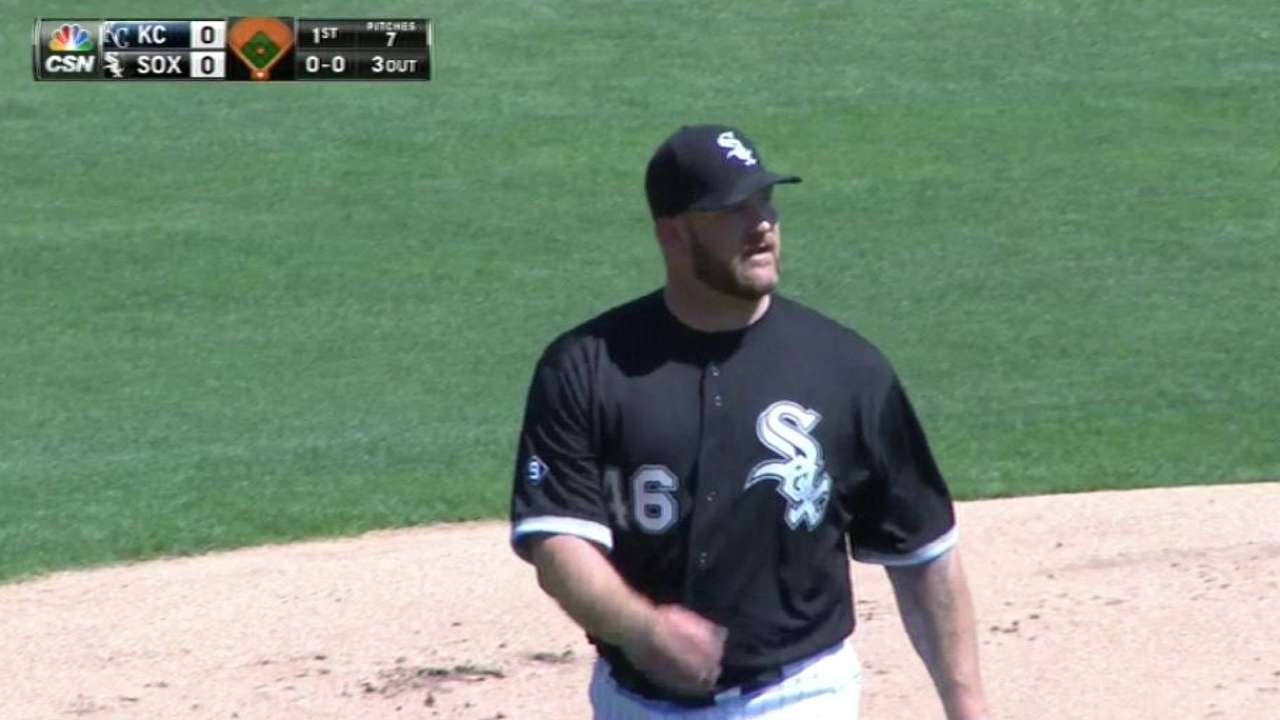 His Spring Training influence was felt as much in the clubhouse as on the field. Both Carroll and Carlos Rodon talked about gaining valuable pitching advice from Penny, although they were competing for the same few open roster spots.
"What I told Rodon, 'I'm not competing against you. If you pitch well and I pitch well, it's all going to take care of itself,'" Penny said. "These are teammates. I want every one of them to throw a shutout every time out."
"He's been through a lot of experiences, which is one of the reasons we brought him here," Ventura said of Penny. "He's been the phenom. He's been hurt. He's bounced back. He has a lot of knowledge that I think he can pass along, and Carlos was receptive enough to kind of pick guys' brains and Brad was one of them. He got lucky that he got a guy a little long in the tooth to be here and pick his brain."
In other White Sox news:
• Brian Anderson was officially released Thursday. The White Sox top pick in the 2003 First-Year Player Draft turned 33 on March 11 and was trying to make a comeback after being out of organized baseball since 2010 and out of the outfield since 2009. The White Sox signed him to a Minor League deal without a big league camp invite, but Anderson didn't get to play in games due to a pulled groin.
He feels healthy now and hopes to get picked up by another organization.
• It was thought that only Micah Johnson or Carlos Sanchez would be able to break camp with the team as the starting second baseman. It turns out they both will be there for the season opener Monday in Kansas City, although Sanchez's stay possibly could be short with Chris Sale expected back by April 12.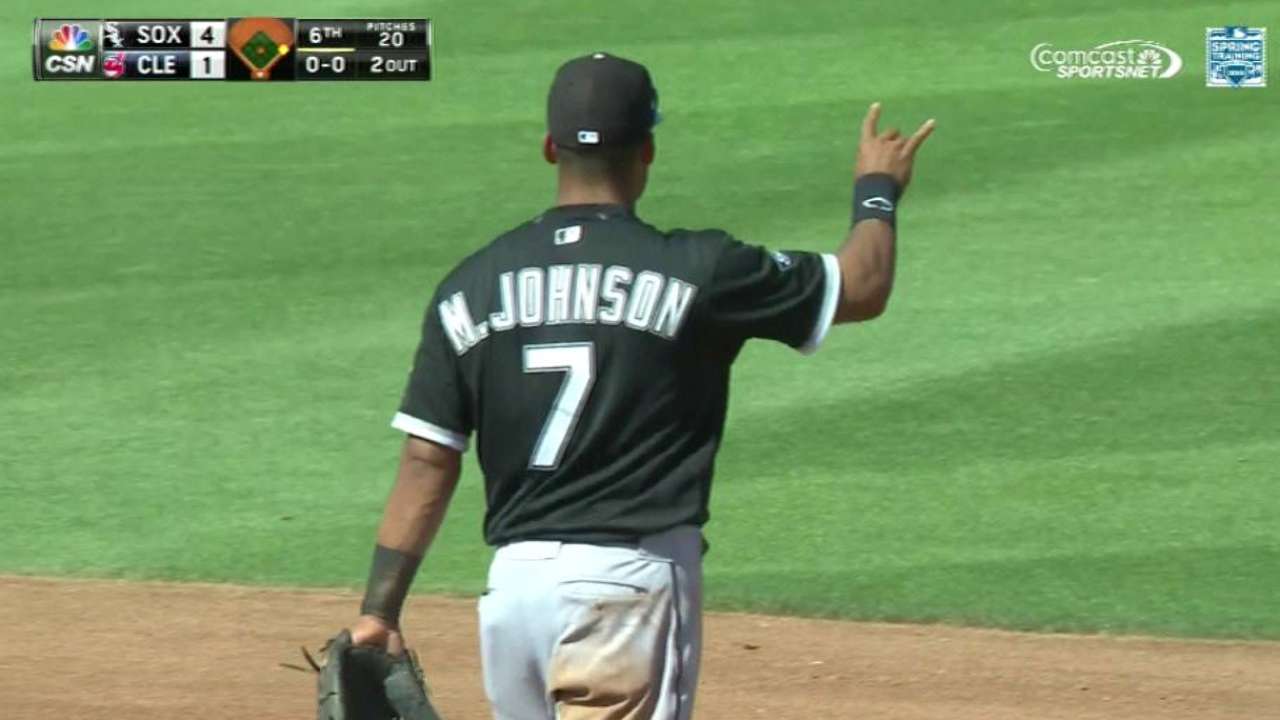 "I didn't really see the competition because we are great friends," Sanchez said. "I just worried about myself and put my work in every single day. I'm trying to do whatever I can to help the team win."
"It's definitely a blessing," Johnson said. "You think about all the Little League games, the people who helped you get here. It's awesome."
Johnson is fluent in Spanish and actually interpreted for Sanchez during the Thursday morning interview. When Sanchez was asked what he liked about Johnson's game, he said "nada" in Spanish, which translates to nothing. Johnson said the same about Sanchez, with both of them following with a laugh.
Scott Merkin is a reporter for MLB.com. Read his blog, Merk's Works, and follow him on Twitter @scottmerkin. This story was not subject to the approval of Major League Baseball or its clubs.