Olson fulfills dream, expected to earn Opening Day spot
Washington native, Gonzaga alum modeled pitching style after fellow lefty Moyer
PEORIA, Ariz. -- Born and raised in Spokane, Wash., just over a four-hour drive east of Seattle, Tyler Olson naturally grew up as a fan of the Mariners.
As a left-handed pitcher, Olson spent his youth watching Jamie Moyer carve hitters up with his crafty style. So he took mental notes. And dreamed.
And now that dream is about to become a reality as Olson, a seventh-round Draft pick of the Mariners in 2013 out of Gonzaga University, is expected to be officially added to Seattle's Major League roster this weekend after winning a bullpen job with a sterling spring.
Olson, 25, said he was "always a Mariner guy" as a kid, and he and his high school buddies made the drive to Safeco Field a handful of times to watch games. So just putting on the uniform has been a unique experience.
"It's awesome," Olson said. "Just working so hard growing up and then finally getting that opportunity, not a lot of words can describe it."
Olson throws harder than Moyer, but he still relies on deception and some nasty offspeed stuff to get outs. So Moyer wasn't a bad role model.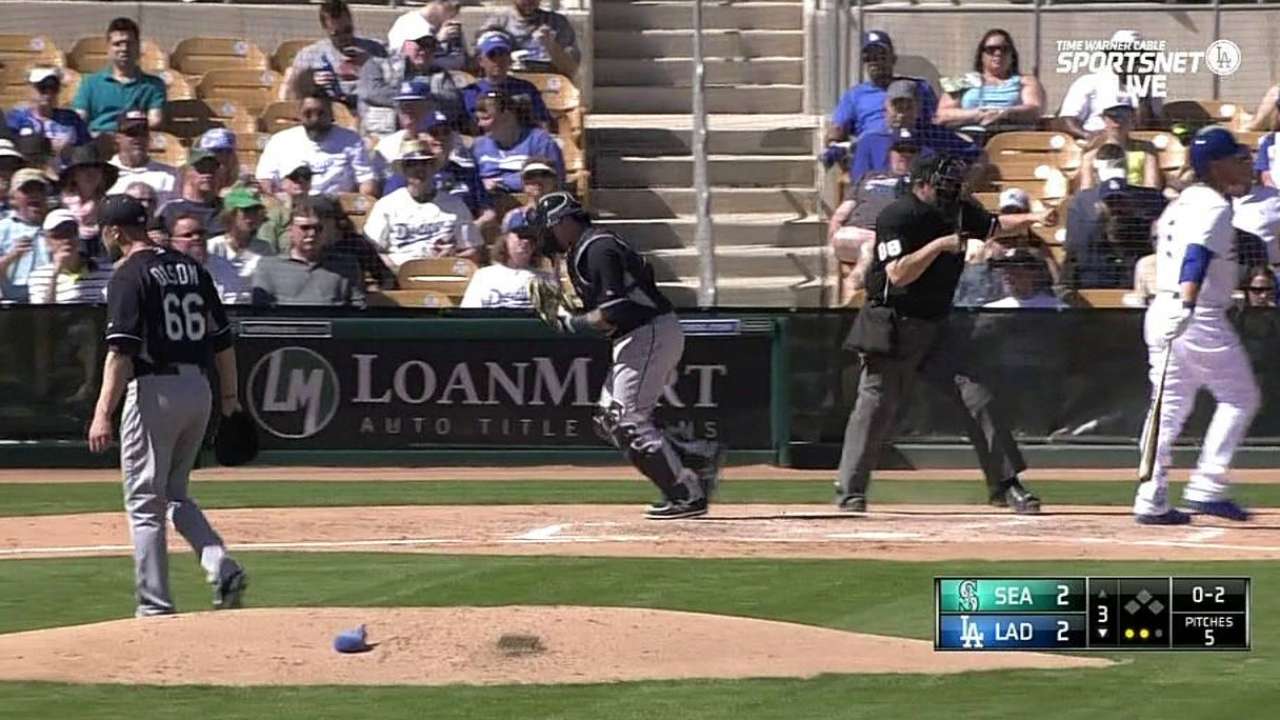 "Definitely his pitchability and just relating our pitching styles to each other, being able to have the precision with our pitches, going in and out of the strike zone and setting hitters up, for sure," Olson said. "I [first started watching him a lot] when I really was in baseball mode in junior high and elementary [school], just watching games with my parents and seeing how the game was played at that level."
Olson was a starter at Gonzaga and in his first two years in the Mariners' system. He went 12-8 with 3.46 ERA and 127 strikeouts with 35 walks in 148 1/3 innings between Class A Advanced High Desert and Double-A Jackson last year. And with Seattle looking for a second lefty in the bullpen, Olson served notice by throwing 12 2/3 innings without an earned run in Cactus League play, holding hitters to a .178 average while striking out 15 with no walks.
When Rule 5 Draft pick David Rollins received an 80-game PED suspension, Olson became the clear choice to join Charlie Furbush as lefty options in the 'pen. Manager Lloyd McClendon said Olson is more than a lefty specialist, with the ability as a former starter to throw multiple innings.
"He's shown a lot of poise and the ability to get left-handers and right-handers out," McClendon said. "He holds runners, works fast, throws strikes, fields his position. He's done a great job. I've said every year I'm looking for surprises, and he's a surprise."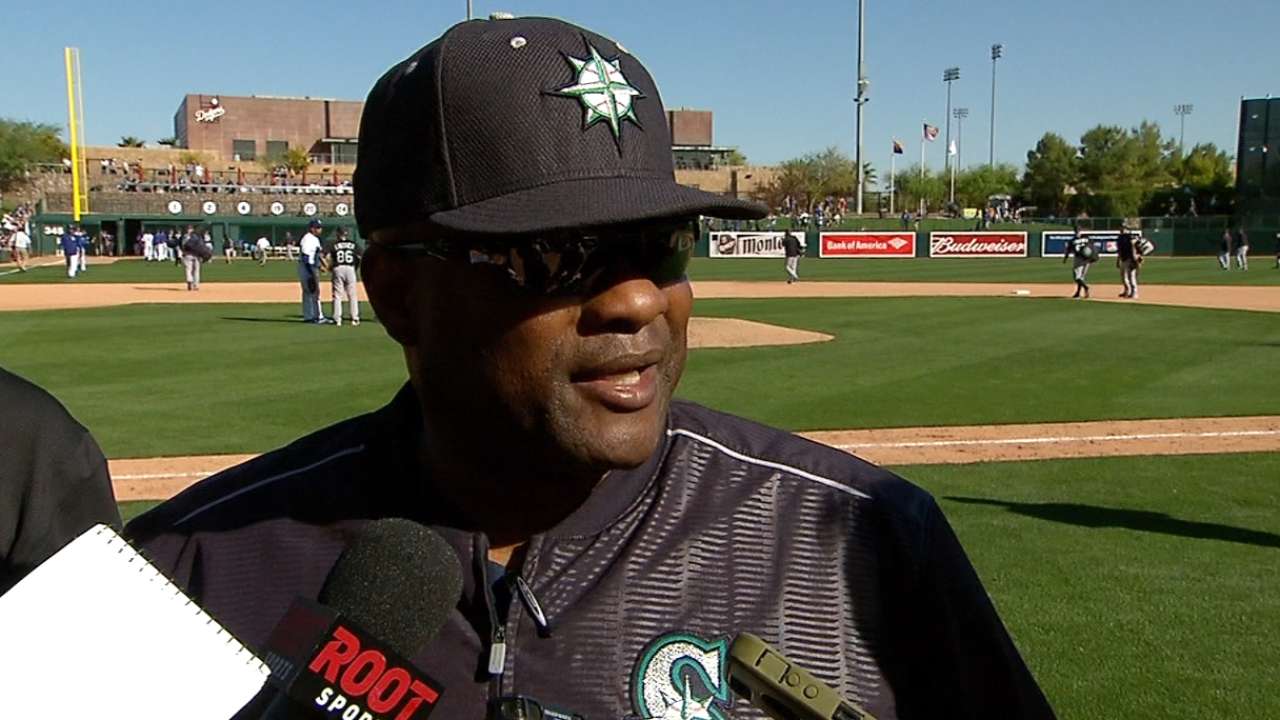 Olson says the routine is different as a reliever, but his approach remains the same when he steps on the mound.
"It's still the same mentality," Olson said. "As a starter, I tried to get out of the inning as quick as possible. I didn't like being out there for a long amount of time, because that means you're either getting hit or throwing a lot of pitches."
As a non-roster Minor League invitee to camp, Olson won't be able to celebrate winning a big league job until the Mariners officially put him on the 40-man roster, which must be done by noon PT Sunday at the latest. Even then, he says he won't take anything for granted.
Olson is smart enough to know things can change quickly. Looking good in camp or even having a roster spot on Opening Day doesn't guarantee anything for the long term. So as his scoreless innings mounted this spring and he started receiving attention as a viable bullpen candidate, he didn't spend time pondering the possibilities.
"I tried not to," Olson said. "I didn't really ever, and I don't want to be comfortable. I think once you get comfortable and take that little sigh of relief that either you've made it or you have a shot, that's when things start going ways you don't want. So if you come in every day and prepare and pitch every time out like it's a war, that's what I try to do. Always go out and compete and battle."
Greg Johns is a reporter for MLB.com. Follow him on Twitter @GregJohnsMLB as well as his Mariners Musings blog. This story was not subject to the approval of Major League Baseball or its clubs.