Revere, Herrera bring speed, on-base ability to top of order
Sandberg offers Opening Day clues with Thursday's lineup vs. Rays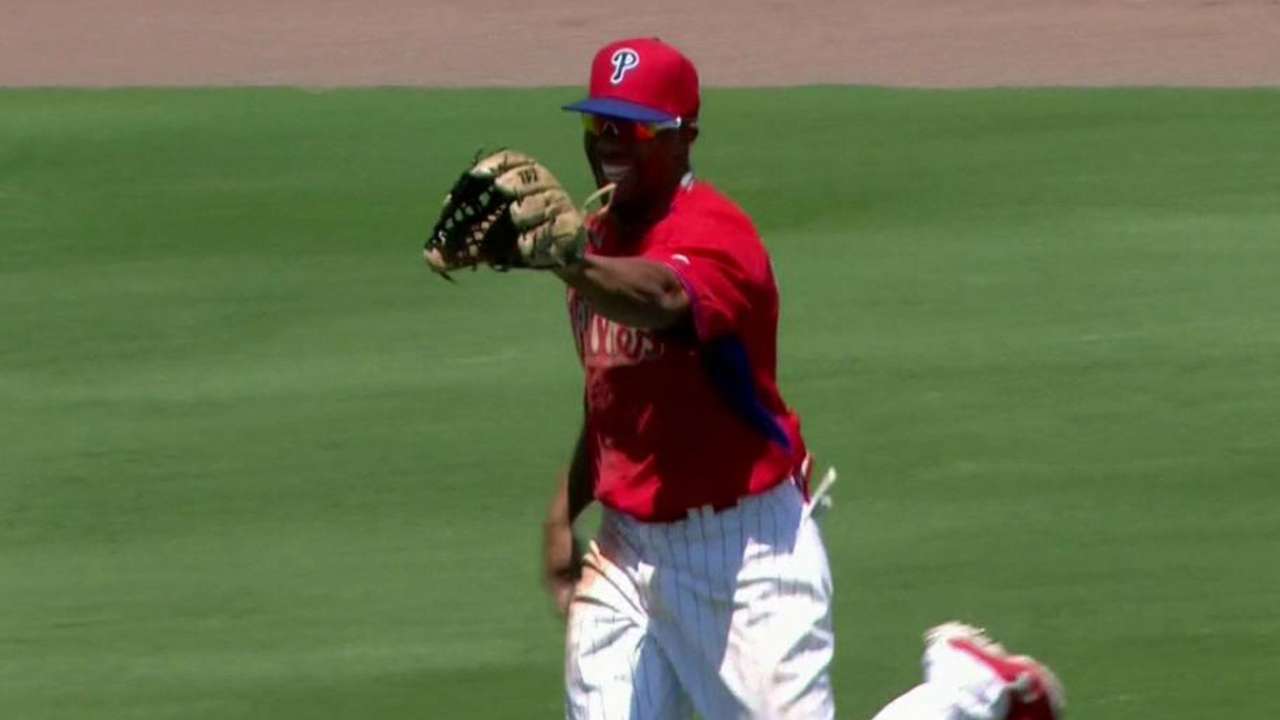 CLEARWATER, Fla. -- Phillies manager Ryne Sandberg said nobody should read anything into Thursday's lineup at Bright House Field.
He said Monday following an 18-4 loss to the Pirates that he hoped to play his Opening Day lineup at least once before next Monday's season opener against the Red Sox at Citizens Bank Park. So Thursday's lineup appeared to offer some clues with the exception of backup catcher Cameron Rupp playing over Carlos Ruiz.
Left fielder Ben Revere and center fielder Odubel Herrera hit first and second, respectively, which made sense.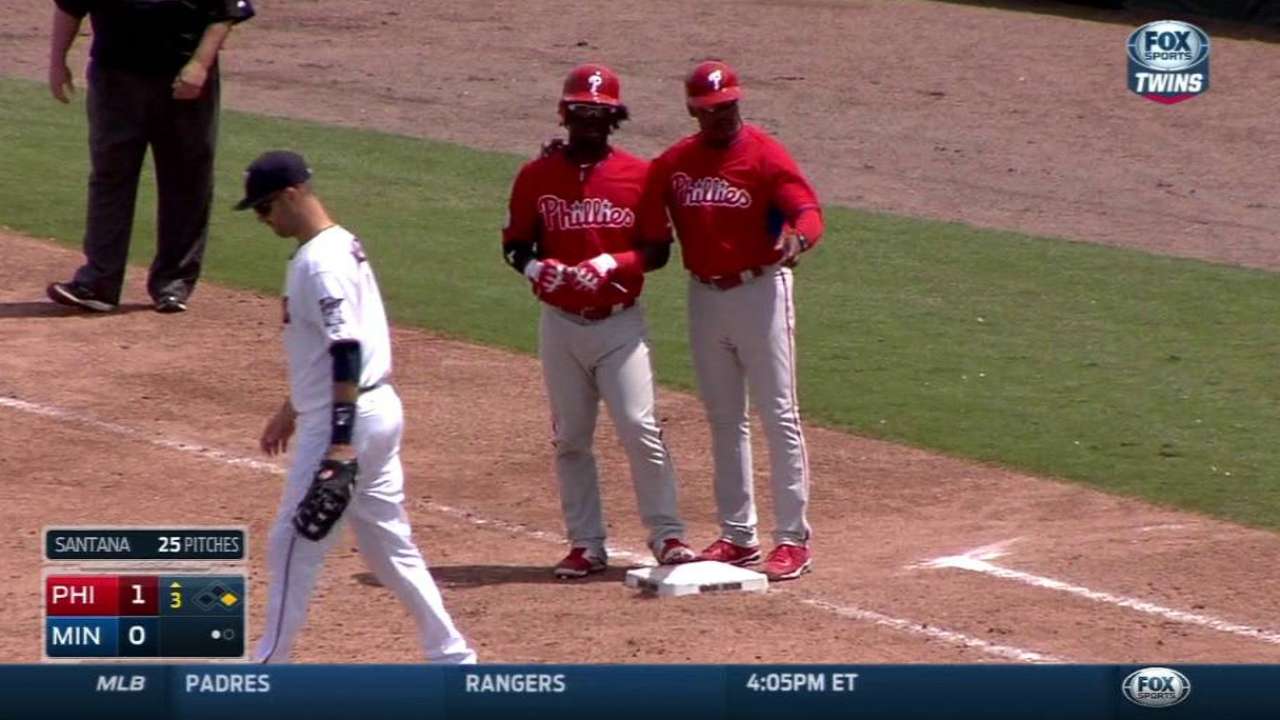 "It's a possible combination," Sandberg said.
Revere and Herrera both offer speed and the possibility of respectable on-base percentages atop the lineup. Revere hit .306 with a .325 on-base percentage and 49 stolen bases last season. Herrera, who is a Rule 5 Draft pick, won batting titles in the Double-A Texas League and Venezuelan Winter League. He entered Thursday hitting .328 with a .355 on-base percentage in the Grapefruit League.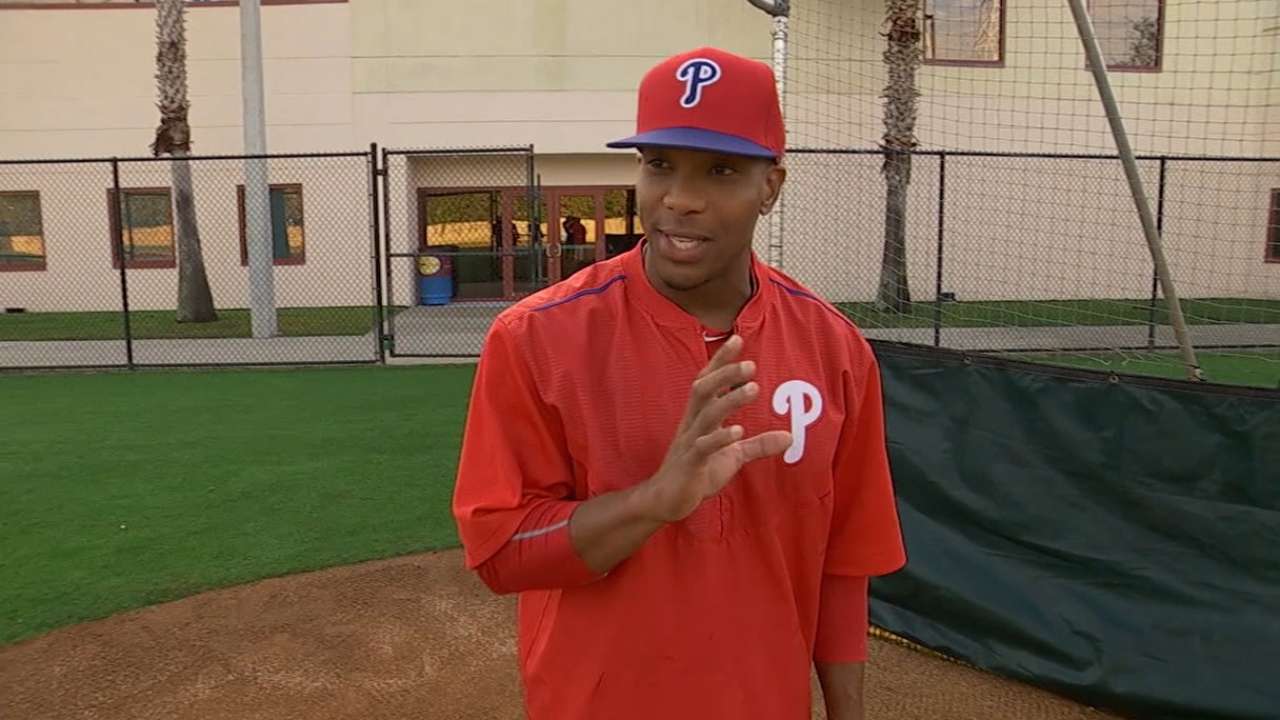 "[Freddy] Galvis is another guy in the No. 2 spot," Sandberg said. "He's another option depending on that day's lineup."
Galvis has hit .218 with a .259 on-base percentage in 550 career plate appearances with the Phillies. He has hit .246 with a .291 on-base percentage in 2,631 plate appearances in the Minor Leagues.
Asked if Galvis has enough hitting ability to warrant the No. 2 spot, Sandberg said, "Playing the game the right way. Setting up base runners, moving the runners and doing some things for the three, four, five hitters. That's what Freddy has done so well this spring. He fits that mold very well, too."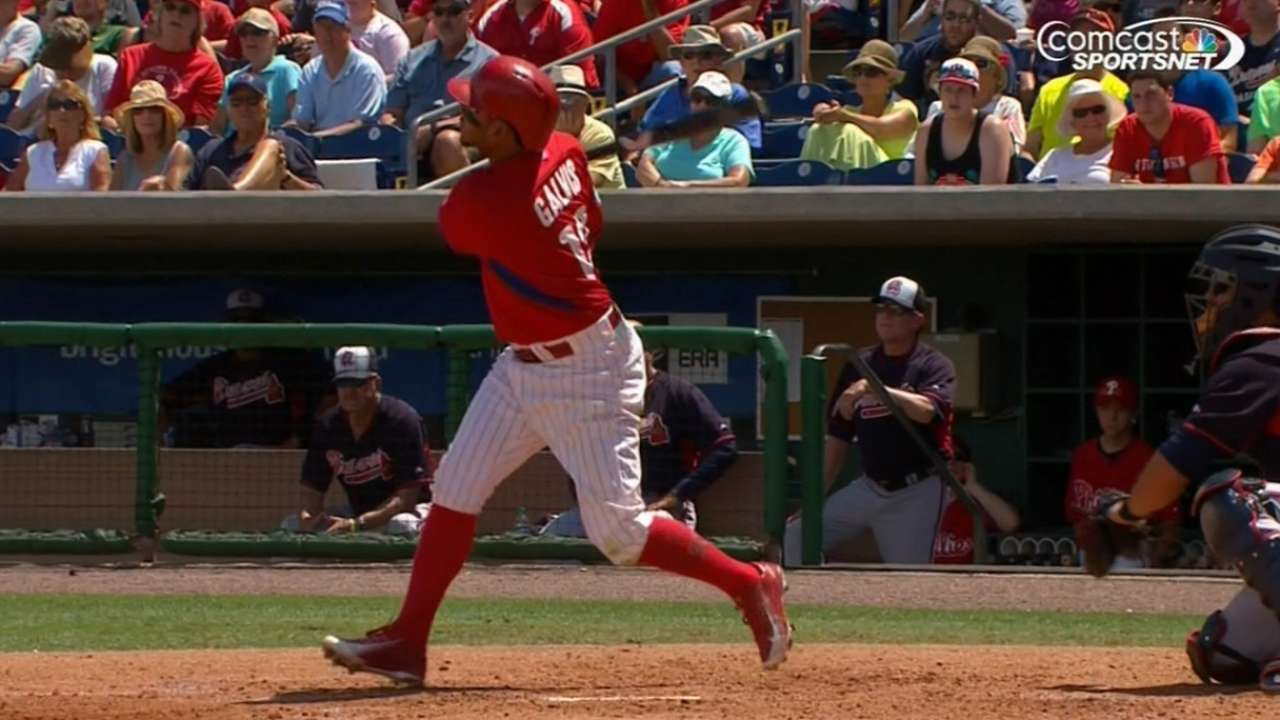 But the occasional opportunity to potentially advance a base runner might not benefit the lineup as a whole. The No. 2 hitter in baseball last season averaged 731.8 plate appearances per team. The No. 8 hitter averaged 628 plate appearances.
That is a difference of 103.8 plate appearances in a season.
Those plate appearances could be the difference between an extra run here or there, depending on the hitters in those spots.
Galvis has hit a bit better this spring. He entered Thursday hitting .288 with a .309 on-base percentage. If he can keep up that pace, perhaps some time hitting second works. But if he hits like he has in the past, that spot might be better reserved for Revere, Herrera or somebody else more productive.
Only time will tell, but right now Sandberg said not to read into anything.
Todd Zolecki is a reporter for MLB.com. Read his Phillies blog The Zo Zone. Follow him on Twitter. This story was not subject to the approval of Major League Baseball or its clubs.