Granderson expected to be fine after plunking
Mets outfielder hit in leg by pitch, departs spring game as precaution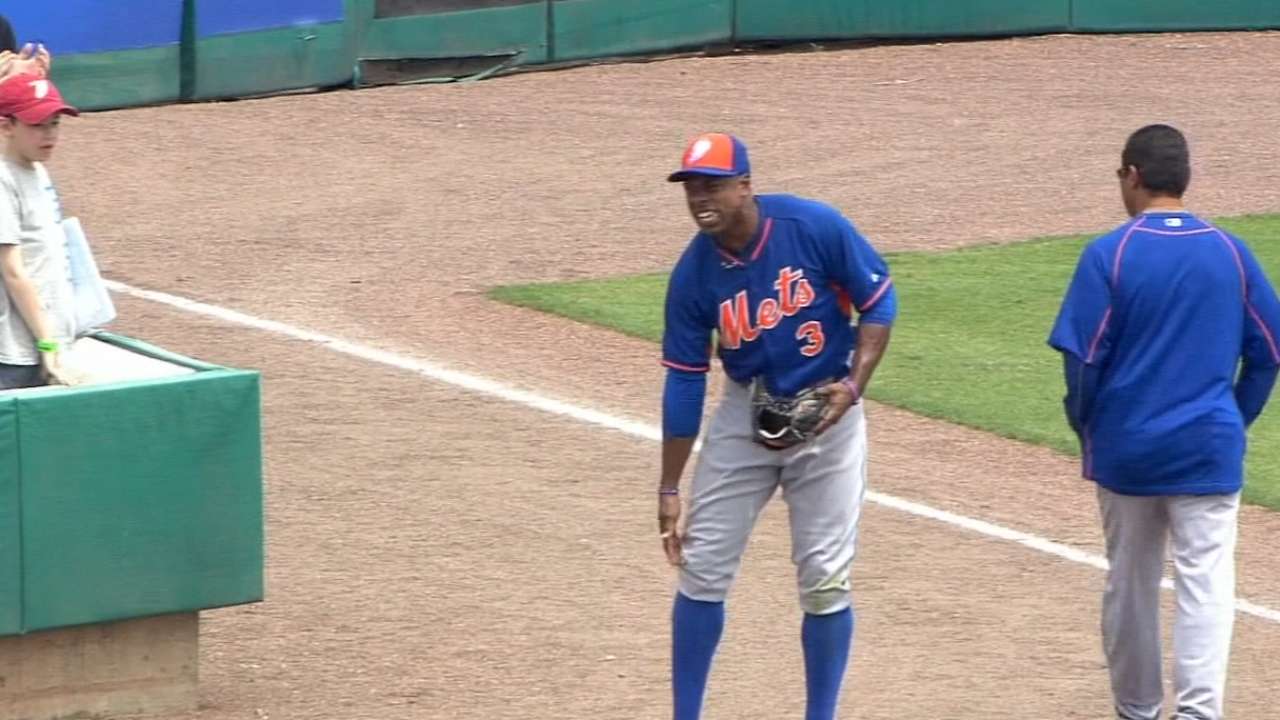 JUPITER, Fla. -- Mets outfielder Curtis Granderson left Thursday's game against the Cardinals after Lance Lynn hit him in the right leg with a pitch. Though Granderson initially stayed in the game, the Mets removed him as a precaution with just four days left until Opening Day.
"It's actually as good of a spot as possible -- not the kneecap, not the calf, not the thigh," Granderson said, adding that the area swelled up after he left the game. Granderson did not plan on going for X-rays, despite feeling "a little sore from it."
"He got hit right on the bone," manager Terry Collins said. "He's fine. That's the part of the leg that's going to stiffen up on you fast, so we've just got to monitor it."
Monitoring began immediately, as Granderson iced the injury, soaked in a cold tub and wrapped his leg during the Mets' 0-0 tie with the Cardinals. He expressed some concern regarding how it would feel during the team's flight to Texas on Thursday evening, but the Mets fully expect him to be ready by Opening Day.
One of the team's most productive hitters in Grapefruit League play, Granderson batted .435 with three home runs in 20 games. Coming off a disappointing first season with the Mets, having hit .227 with 20 home runs, Granderson should receive help from new hitting coach Kevin Long and Citi Field's more hitter-friendly right-center-field fence. Granderson is again slated to start in right for the Mets, with new addition Michael Cuddyer playing left.
"It's something that you can hopefully build on and move forward with," Granderson said of his spring success.
Anthony DiComo is a reporter for MLB.com. Follow him on Twitter @AnthonyDicomo. This story was not subject to the approval of Major League Baseball or its clubs.