Karns, Odorizzi to follow Archer in Rays' rotation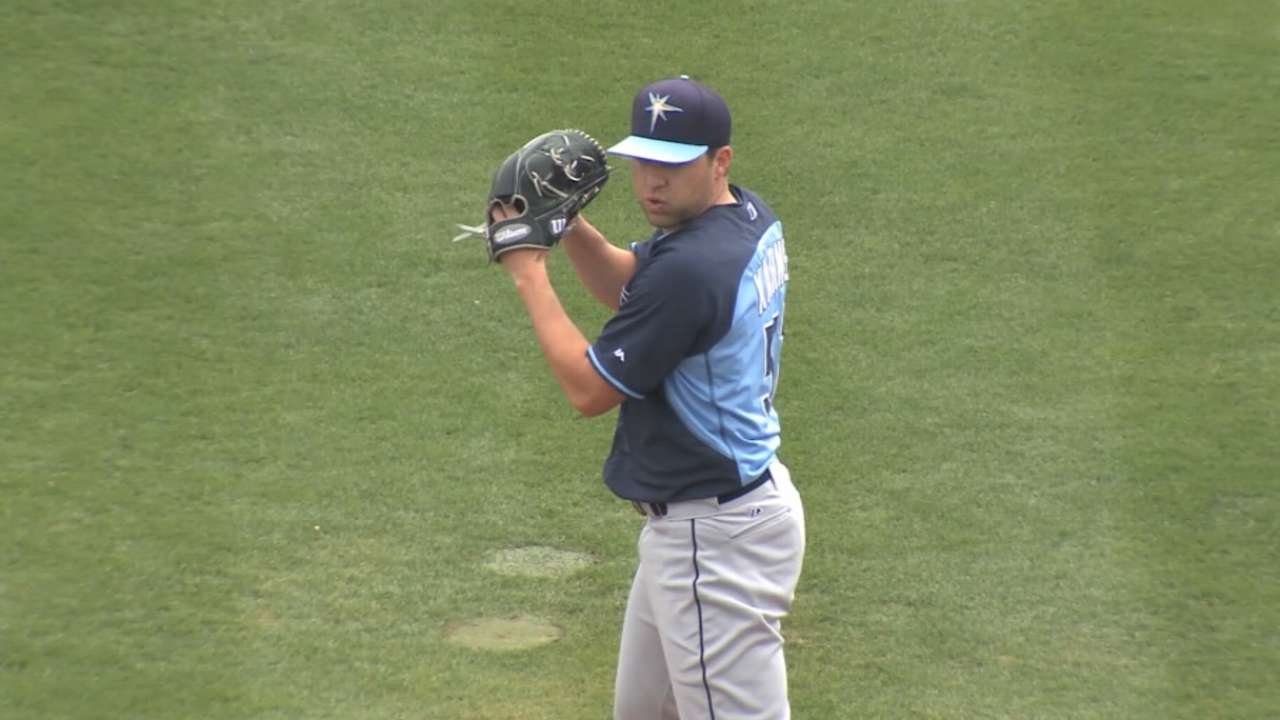 CLEARWATER, Fla. -- Nathan Karns will start the second game of the season, and Jake Odorizzi will follow in the third game.
Rays manager Kevin Cash made the announcement Thursday morning, ending speculation about who might get the nod in each of the games.
Chris Archer will start Opening Day against the Orioles on Monday afternoon. That decision came shortly after news broke that Alex Cobb had to be scratched from the Opening Day assignment due to tendinitis in his right forearm.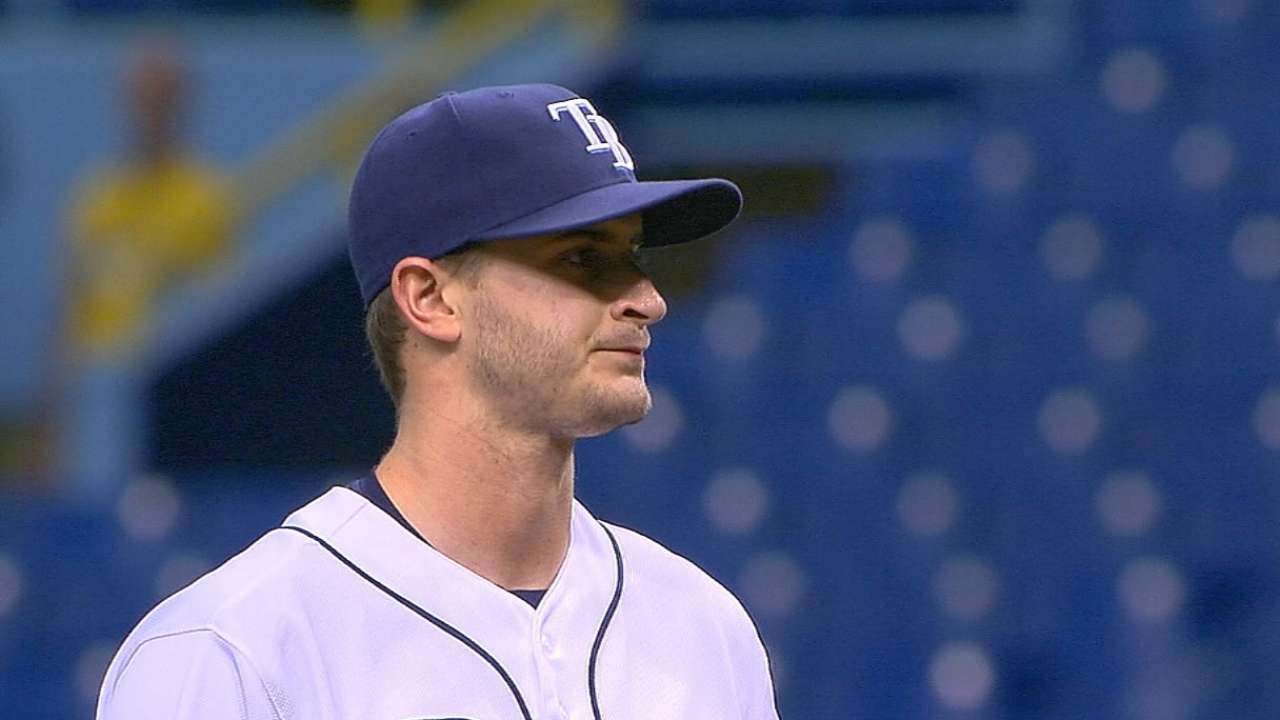 After making that announcement, the Rays had to consider the early part of the schedule. Within that decision came the call to begin the season with just four starters due to the days off. The team will not need a No. 5 starter until April 14.
Cash explained why the Rays opted to slip Karns' start in before Odorizzi's.
"Just the way it lined up," Cash said. "It goes back to the matchups, two and three series down the road. You don't have many opportunities throughout the season to set the matchups. We're a little handicapped with some injuries and stuff. Those factors. But we still want to do what we can to set up as much as possible."
Odorizzi went 11-13 with a 4.13 ERA in 31 starts for the Rays last season. Meanwhile, Karns arrived to camp hoping to earn the No. 5 spot.
Karns came to the Rays in a trade with the Nationals on Feb. 13, 2014. He spent the season at Triple-A Durham, but at the end of his first season in the Rays' organization, the hard-throwing right-hander got to make his Rays debut on Sept. 12 in Toronto. He looked overpowering that night, allowing no runs on two hits and two walks while striking out eight in seven innings to notch his first Major League win.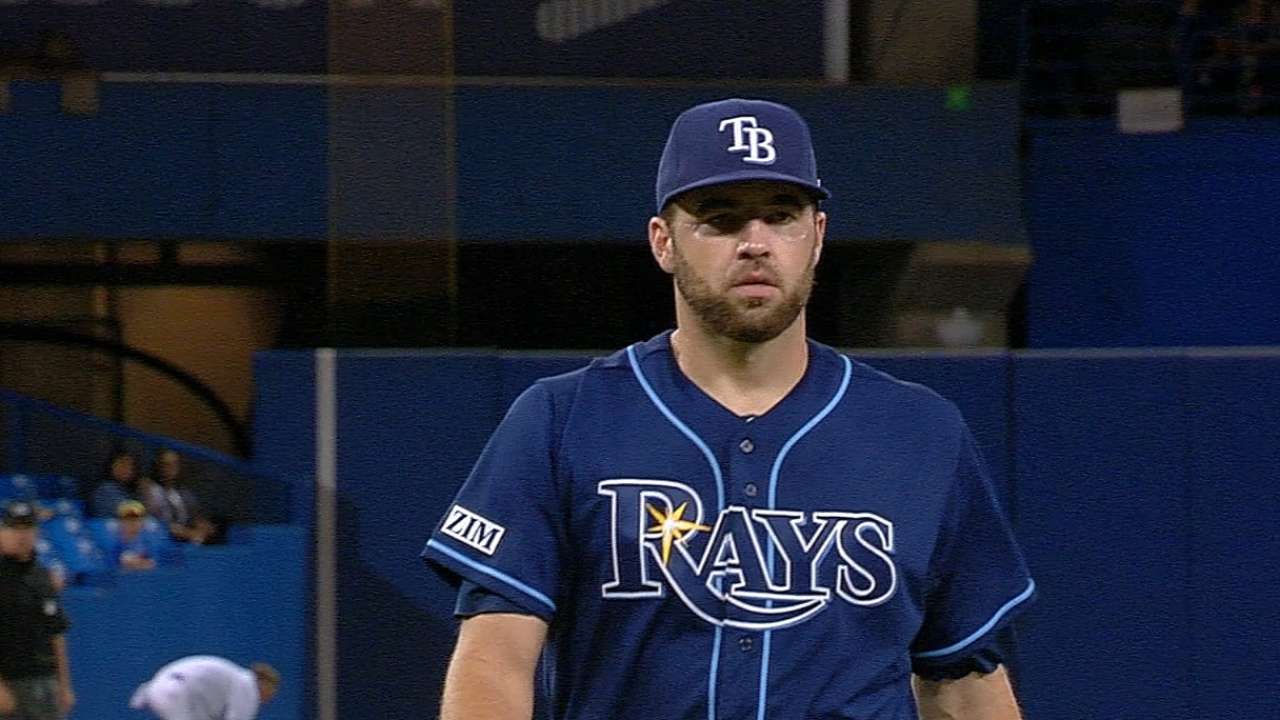 Currently on the shelf for the Rays -- and in various states of recovery -- are Drew Smyly (left-shoudler tendinitis), Alex Colome (pneumonia), and Cobb (right forearm tendinitis).
The Rays acquired Erasmo Ramirez on Tuesday, and he appears destined to be the team's No. 4 starter. When asked if Ramirez was a possibility for the spot, Cash replied: "That's still being sorted out, but yes."
Bill Chastain is a reporter for MLB.com. This story was not subject to the approval of Major League Baseball or its clubs.