Petit's move to Yanks a dream come true for dad
Utility infielder excited for new opportunity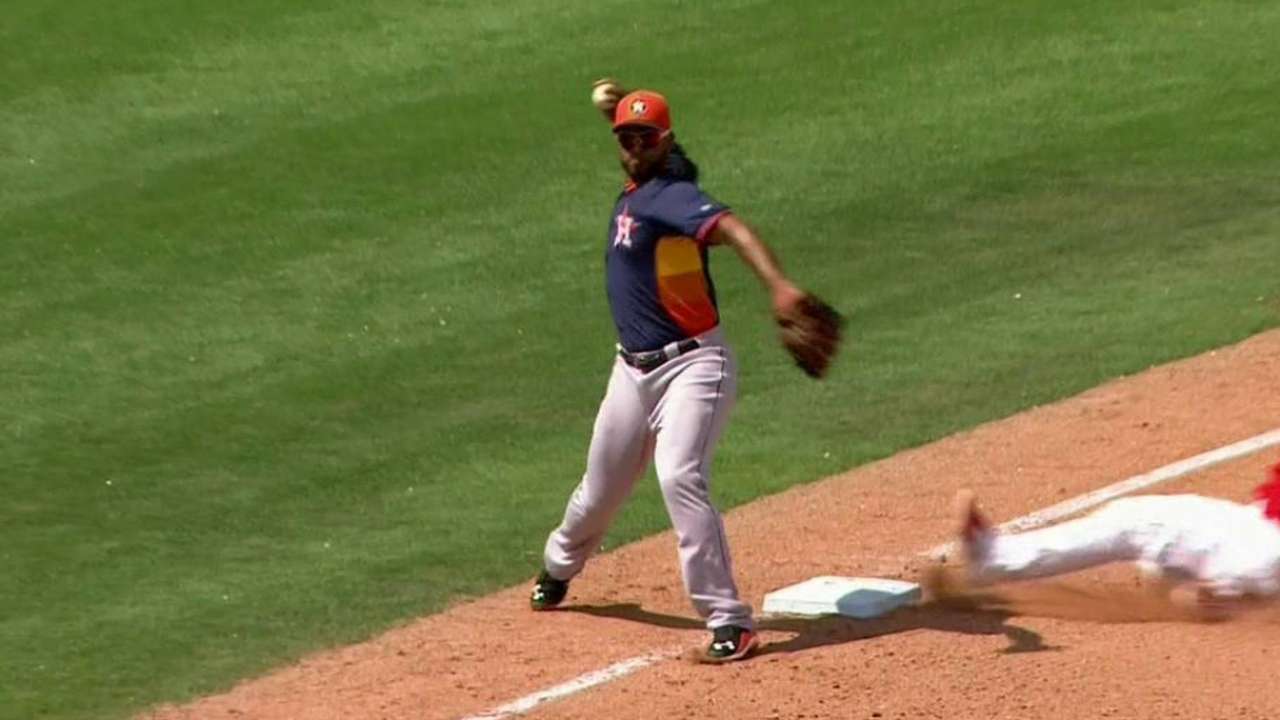 TAMPA, Fla. -- There was one phone call that Gregorio Petit absolutely had to make on Wednesday, spreading the news that he now played for the Yankees. When the voice crackled over the other end of the line from Venezuela, he made sure that his father was sitting down.
"My dad [Virgilio], huge fan of the Yankees," Petit said. "He always said that it would be great for me to wear that uni, so when I told him yesterday, he was in shock. I asked him, 'Are you sitting? I have some good news for you. I just got traded to the Yankees.' [He said,] 'No way! I'm sitting now for sure.'"
The Yankees acquired Petit from the Astros late Wednesday in exchange for cash or a player to be named, a knee-jerk response after infielder Brendan Ryan sustained a Grade 2 strain of his right calf in Wednesday's 3-0 loss to the Rays.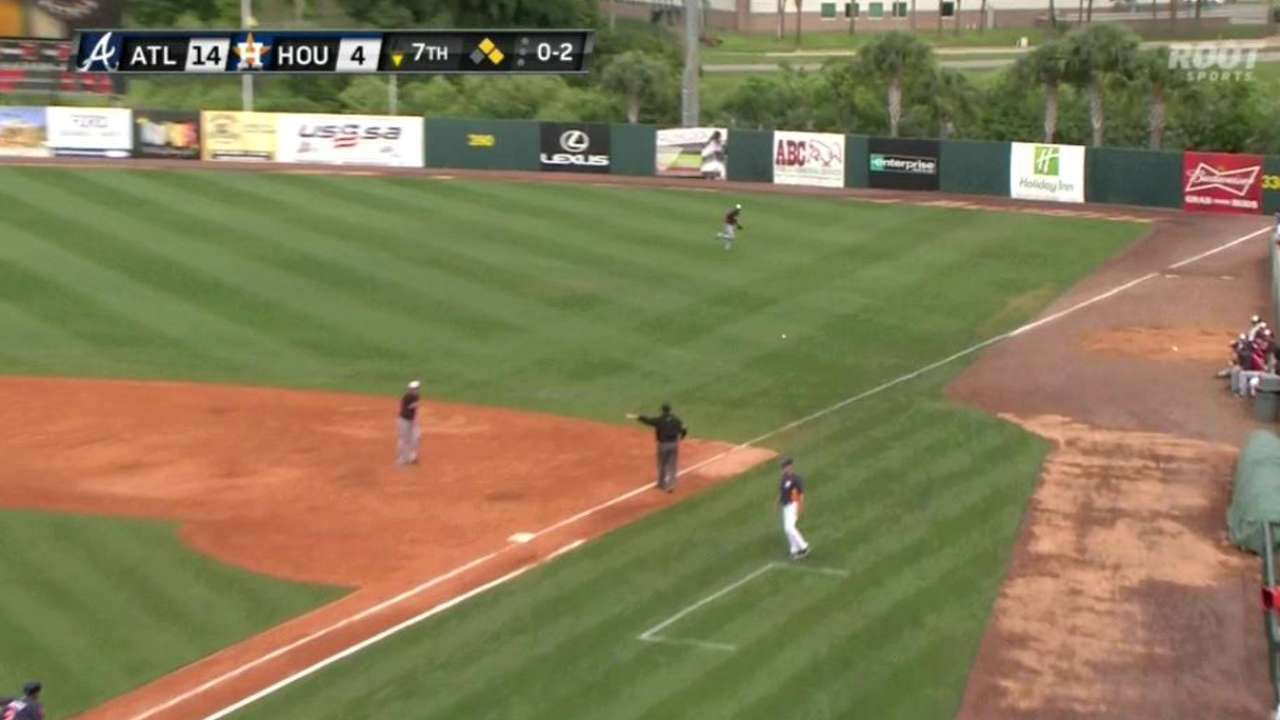 Petit, 30, batted .278 (27-for-97) with two homers and nine RBIs for the Astros last season, making appearances at second base, third base and shortstop. In 18 games this spring, Petit was hitting .310 (9-for-29) with no homers and seven RBIs.
Petit said that he was getting a haircut when he was informed of the trade, and so he also made sure to shave his beard before zipping up his equipment at Astros camp.
"Everything happened so quick," Petit said. "You know where you are today; you never know where you're going to be tomorrow. Yesterday, I was in Kissimmee, now I'm here in Tampa, hopefully in New York soon. We'll see how it goes."
Petit said that he has not yet spoken to the Yankees about how they plan to use him, but manager Joe Girardi said Wednesday that they would probably like to add a second baseman to the roster in the wake of Ryan's injury because Didi Gregorius and Stephen Drew are both healthy and able to play shortstop.
"All I care [about] is being in the lineup, being able to play," Petit said. "I don't care where or when. I love this game so much, so any opportunity I get, I'm just going to try to make the most out of it."
Bryan Hoch is a reporter for MLB.com. Follow him on Twitter @bryanhoch and read his MLBlog, Bombers Beat. This story was not subject to the approval of Major League Baseball or its clubs.