MLB.com Columnist
Richard Justice
Optimism in Mets' camp this spring is justified
Mix of young talent and veterans might be just the right fit in Queens
PORT ST. LUCIE, Fla. -- All in all, the New York Mets have had a Spring Training that has generated all kinds of optimism about the next six months. Almost everything has clicked nicely, and what's that they say about the journey of a thousand miles beginning with a single step? Besides, a good spring beats the alternative by miles.
"Just being a part of Spring Training so far, the energy, the enthusiasm, it's been good," third baseman David Wright said. "We have some veterans sprinkled in, but a lot of that passion and energy from the younger players rubs off on everybody."
Optimism abounds. First, there's the starting rotation. It has been baseball's best this spring, running up a dazzling 2.92 ERA despite losing Zack Wheeler to Tommy John surgery.
That's where the organizational confidence begins, not just with Matt Harvey's return to the rotation, but with the quality arms stacked nicely at the upper levels of the Minor Leagues.
"They've got pitching all over the place in this organization," said veteran outfielder Michael Cuddyer, one of the new Mets. "That's a nice feeling."
There's also a good feeling about a clubhouse blend of youth and experience. With three younger guys -- center fielder Juan Lagares, catcher Travis d'Arnaud and first baseman Lucas Duda -- playing so well last season, there seem to be fewer unknowns.
And combining those three with veterans like Wright, Cuddyer and Curtis Granderson creates a good vibe -- with one side contributing experience, the other energy.
"The camaraderie of the guys in the clubhouse is the best I've been around since I've been here," manager Terry Collins said.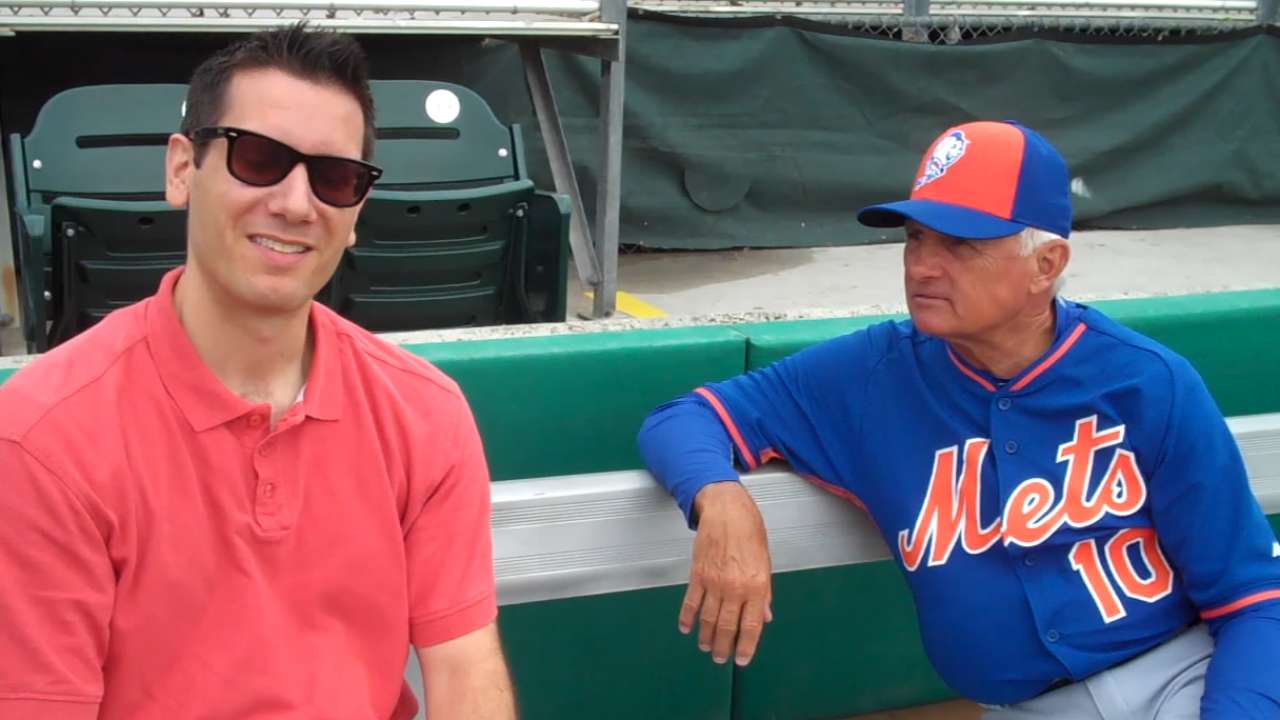 All of this matters. At least the Mets hope it matters. They've had six straight losing seasons and haven't been to the playoffs since 2006. General manager Sandy Alderson has spent the past 4 1/2 years reshaping the baseball operation, and with the big league roster solid and the Minor League system flush with talent, the Mets believe it's time.
"We just think the pieces are in place," Collins said. "Now we've got to go play. Talk is cheap, as we all know. We've got to go get it done on the field, but there's no reason why we shouldn't be playing in the postseason."
Among the questions are whether Lagares, Duda and d'Arnaud will continue to build on their 2014 progress, as scouting reports on them make their way through opposing clubhouses. Another will be how veterans like Wright and Granderson rebound from seasons that were -- by their own standards -- disappointing.
Both have had very nice springs, especially Granderson, who is hitting .444. Spring statistics can be deceptive, but it's the only available measuring stick. As for Granderson, perhaps the hiring of former Yankees hitting coach Kevin Long, who worked with him in the Bronx, will pay huge dividends.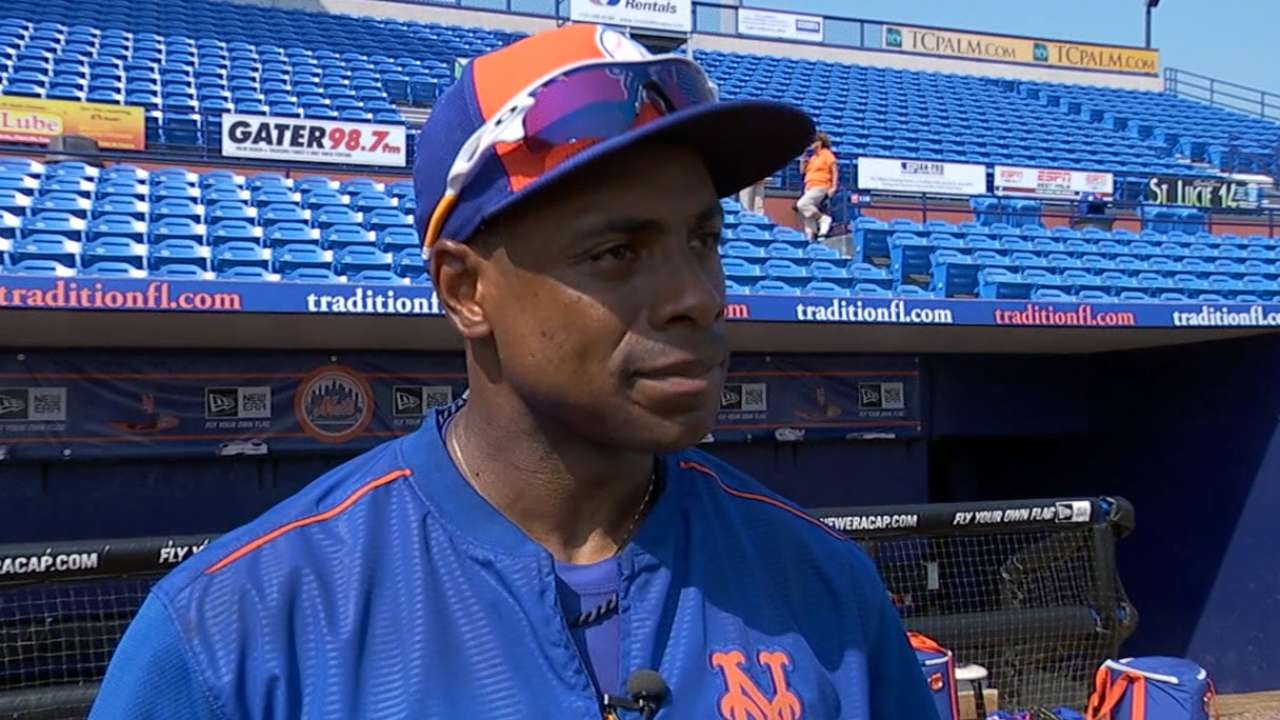 So far, so good.
"It seems like the last few years, we've gone into Spring Training with question marks," Wright said. "'What if this guy does that? What if that guy does that? If all these things align, if all these what-ifs come to fruition, we can win.' This year, it seems there are a lot fewer question marks and more guys that have proven they can succeed at the Major League level."
As for Collins, he is emphatic that expectations have changed, that all the years of building should show up in the won-loss record. Instead of running from expectations, he's embracing them.
And Collins has said consistently that he believes in both his guys and in the way his roster is constructed. He loves that Cuddyer, Wright and Granderson have been to the postseason and that young players like Harvey are driven to get there.
"We've got people who know how to win and what it takes to win," Collins said. "Hey, look, we all know there's going to be a week when things aren't going good. You know what? If you've got guys who know how to get through those tough times, it makes it easier to get through them. It's New York. There are going to be times you're going to get blasted. Guess what? It's the big leagues. Deal with it."
Because there has been so little turnover from last season, there's a larger sense of team, a sense of mission.
"That helps make it a lot smoother," Cuddyer said. "That allows guys to open up their inner circles a little easier. Really, we've done a lot of good things these last six weeks."
It'll all be forgotten in a few weeks as the season plays out. But it's an excellent place to start.
Richard Justice is a columnist for MLB.com. Read his blog, Justice4U. This story was not subject to the approval of Major League Baseball or its clubs.