MLB.com Columnist
Mike Bauman
In Windy City, it's now a Maddon world
Manager has ideal personality to lead young Cubs on big stage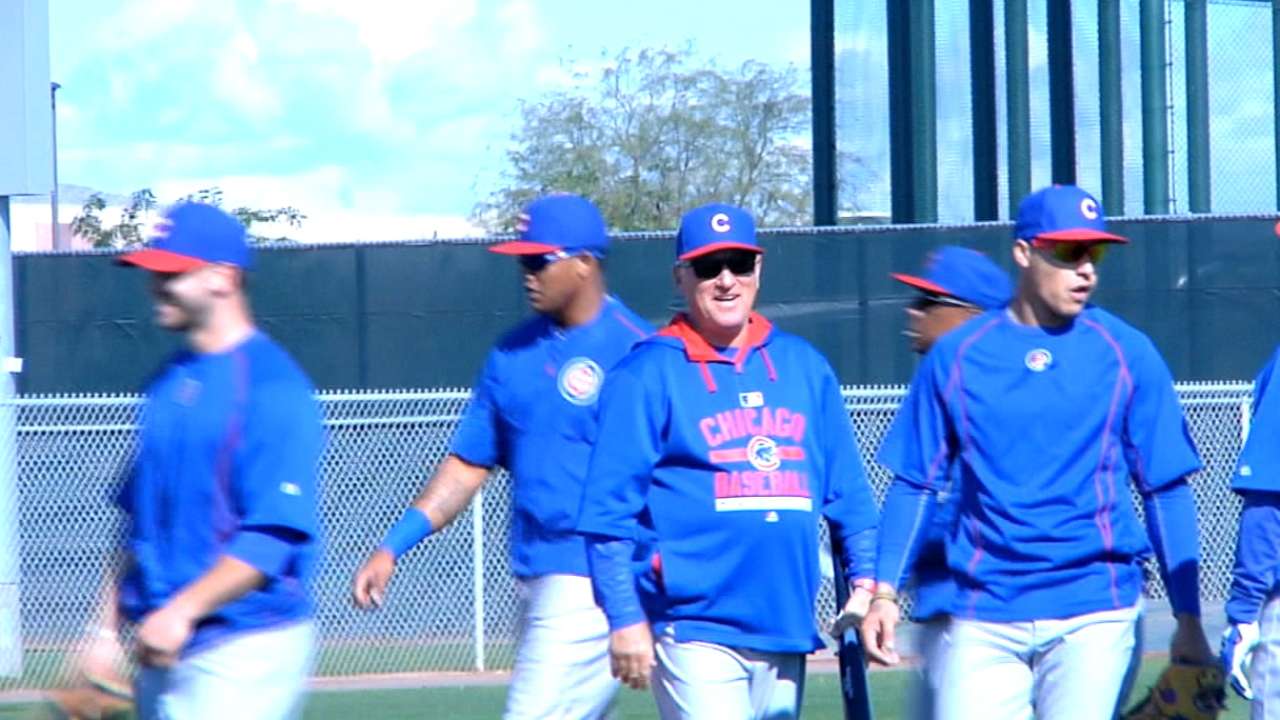 One of the pluses for baseball in 2015 will be Joe Maddon working on a larger stage. This is not said to in any way diminish the work that Maddon and his previous employers, the Tampa Bay Rays, did in making that club a perennial contender.
But the bigger the audience, the better for Maddon and for baseball. His new role as manager of the Chicago Cubs will draw a crowd, no matter what happens next, whether it be triumph or disappointment.
In that context, improvement would appear to be a likely outcome for the Cubs in 2015. Whatever happens, Maddon will keep the customers entertained -- as well as the players, the media and the groundskeepers.
Maddon is the managerial package. He has a complete grasp of the value of advanced analytics. On the other hand, Maddon also fully comprehends that he is dealing with 25 human beings. He is big on building relationships, building trust, building a community in his clubhouse.
And then there is the external part of the job. Twice a day -- pregame and postgame -- the manager is the face of the franchise. He is one-stop shopping for the media, the one person with, theoretically, knowledge on all matters concerning the team.
Some managers look at this part of the job as a necessary evil. Some managers intermittently tolerate it, and sometimes even get better at it. Maddon does not need a push in that direction. In fact, he requires no further direction. He gets it. He enjoys it. Maddon is a showman without being a show-off. He is good on TV, he is good on the radio, he is good in print.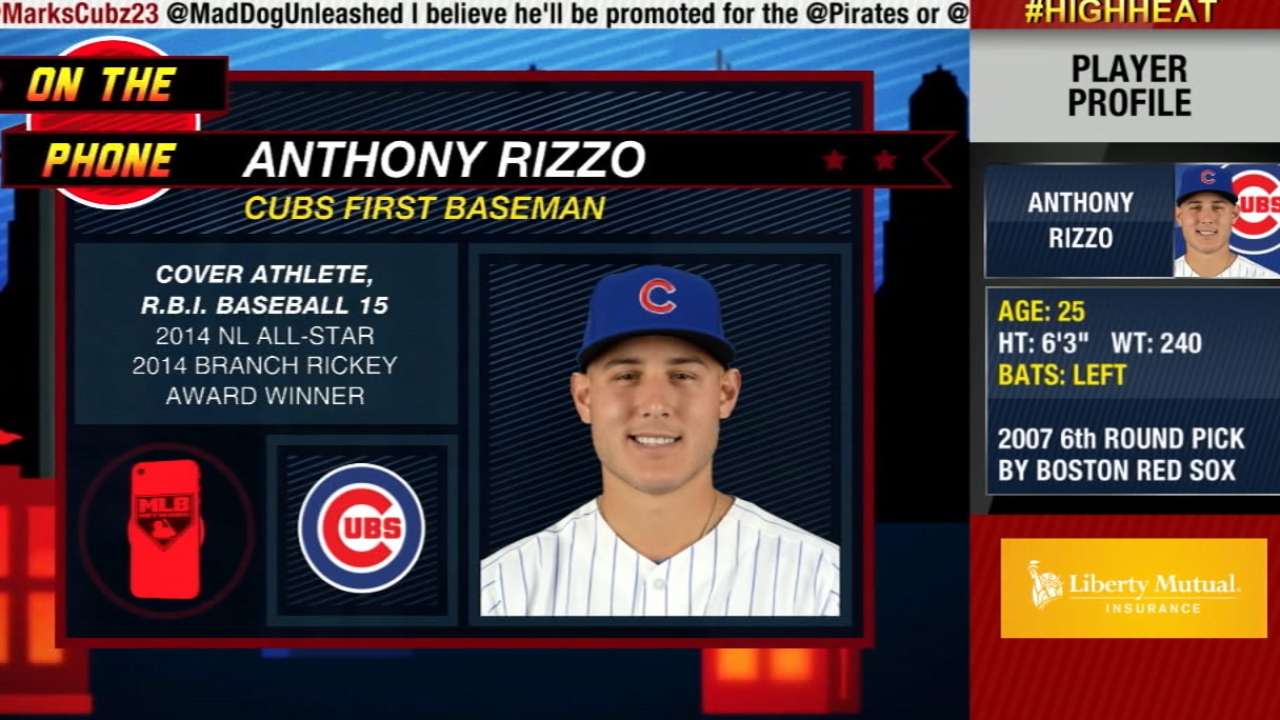 Plus, Maddon has substance rather than fluff. He doesn't have to reach for it, either. Any baseball subject is near and dear to his heart.
On a recent day at Sloan Park in Mesa, Ariz., the world was talking about the young Cubs -- Kris Bryant, in particular -- knocking the ball out of the ballpark. Maddon's focus was on something less dramatic, but still essential: catching the baseball.
"We've got to help guys get to the next level," Maddon said. "Everybody's looking for the ball to go over the wall. Beautiful. But let's catch the ball. There's a lot of good pitching out there today, it's the thing that dominates our game. And so hitting is going to get neutralized, often. So you've got to catch the ball.
"We have to make routine plays. I want a boring defense that gets a routine ball and turns it into an out. If something wonderful happens, I'll take it, but if we make the routine play routinely, we'll be in pretty good shape.
"Regardless of how well we're projected to hit -- and we're going to hit -- we have to play defense well. You've got to win 2-1, 3-2, 4-3, 1-0 in order to get to the promised land. And you do that with one or two good defensive plays on that particular night."
Maddon did as well as anybody could in the tricky situation that had Bryant tearing up the Cactus League and then being sent to Triple-A Iowa.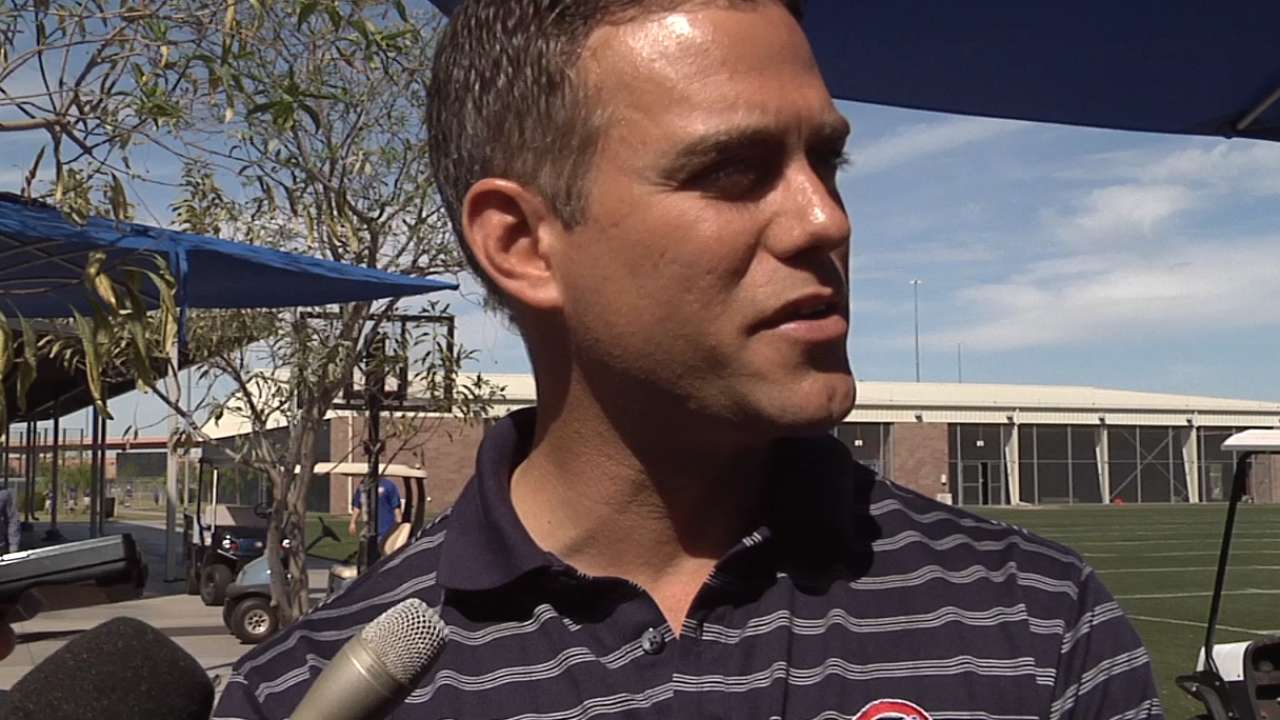 "You know he's going to be there [in the big leagues] eventually," Maddon said. "When you look at the entire picture of development, you're still looking for a couple other areas to improve a little bit.
"I'm not going to sit here and tell you that you wouldn't want him in your lineup -- there's no question you want him in your lineup," Maddon said. "He's also 23. I'm looking forward to working with this guy for the next 15 years. That'll make me 76. If I'm the next Jack McKeon, I'll be working with this guy when I'm 76 years of age."
McKeon managed the Marlins to a World Series championship at age 72 in 2003, and returned to manage them briefly in 2011 at age 80. Any time you can work McKeon, one of the game's genuine characters, into a conversation, you're on solid ground. You didn't expect his name in a Bryant discussion, but with Maddon, you're getting a mind that never stops making connections.
The job of managing the Cubs has been described by one of the previous holders of that office as "the single most difficult managing job in the Major Leagues."
That statement was made, of course, before all the current young talent climbed upward through the system. And now the 107-year stretch without a championship is matched up against the relentless positivism of Maddon.
Maddon is a man of many words, but those words are typically well-chosen, sensible, witty and consistently entertaining. If he didn't get this job, succeeding Jon Stewart on "The Daily Show" would not have been out of the question.
Mike Bauman is a national columnist for MLB.com. This story was not subject to the approval of Major League Baseball or its clubs.