MLB.com Columnist
Phil Rogers
Talent flowing through entire Cubs pipeline
Bryant garners headlines, but he is far from alone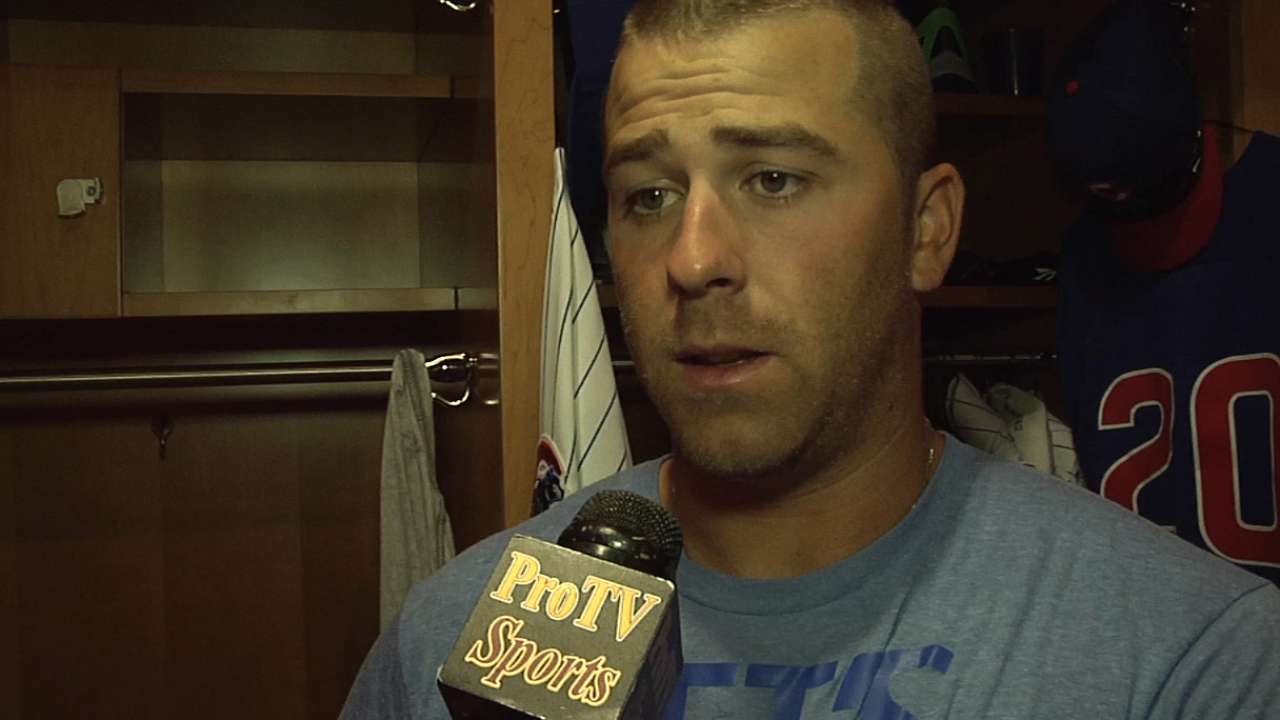 MESA, Ariz. -- When the Cubs head onto the field behind Jon Lester on Sunday night in Chicago, their third baseman will be a guy who has homered once every 15 at-bats in the Cactus League, putting up a .283/.389/.565 slash line.
No, as you might have heard, it won't be Kris Bryant. Most likely it will be Mike Olt, who is 26 and on his own mission. He's had a terrific Spring Training, not that you would know it by reading headlines or listening to national talk shows.
"I've been really impressed with his defense, probably more than I thought,'' Cubs manager Joe Maddon said. "Offensively, he's made some nice adjustments there.''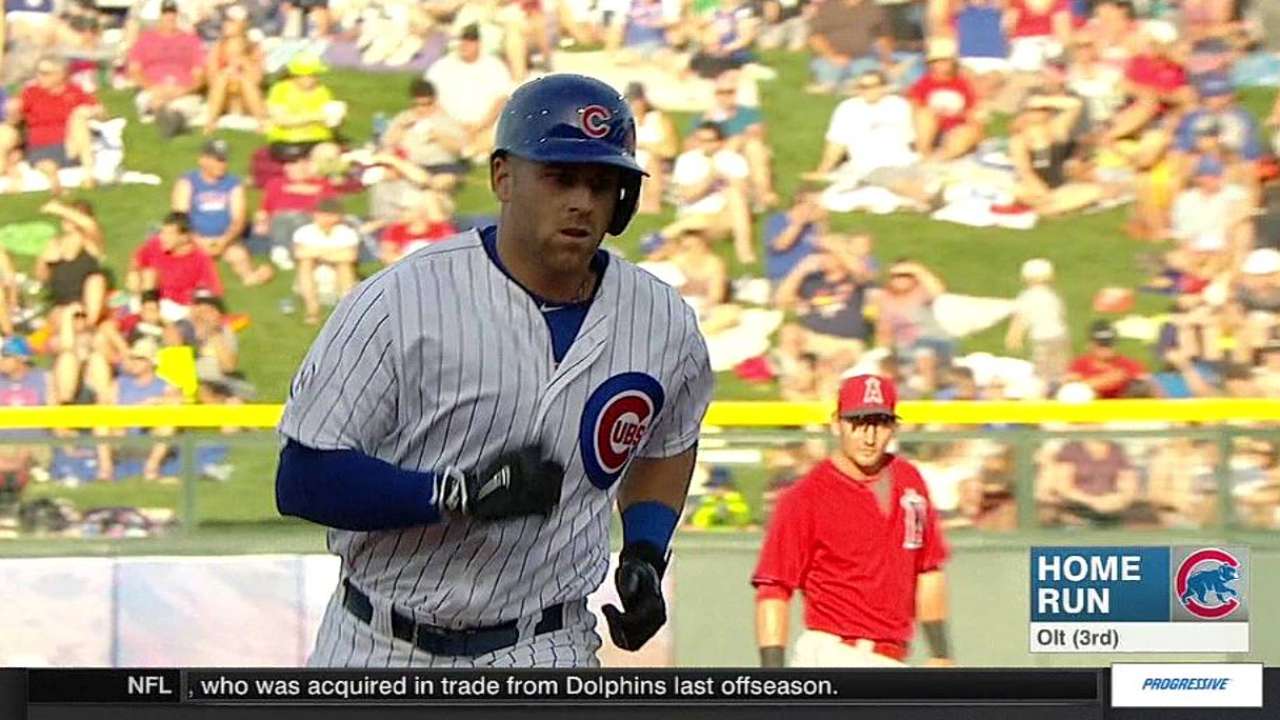 This is a guy who absolutely tore apart the Arizona Fall League three years ago, exactly like Bryant did after the 2013 season. Olt has hit some bumps in the road since then, mostly because of beanings and vision troubles, but he played well enough this spring that he would have earned the job vacated by Luis Valbuena had Bryant not overshadowed him.
It's been that way everywhere you look around the Cubs' Sloan Park complex over the last month. The top prospects responsible for MLB.com ranking the farm system first have almost universally played as advertised -- consider Albert Almora's .364 batting average and .891 OPS in 15 games, for instance -- while a lot of other players have raised their games to try to capture a spot on Maddon's 25-man roster.
Pitchers Brian Schlitter and Zac Rosscup and outfielder/utility man Junior Lake were optioned to Triple-A on Wednesday morning, but Maddon says all three played at "a level that would put them on a Major League team right now.''
Not that long ago -- 2014, to be exact -- the Cubs were an equal-opportunity team, opening their door both to their own young players and to guys who had fallen between cracks elsewhere. But that changed this spring, with Maddon arriving at the same time as the wave of talent that Theo Epstein, Jed Hoyer and Jason McLeod have been building in their three seasons on the job, with owner Tom Ricketts investing heavily in the amateur talent they've identified.
Maddon has been impressed, to say the least.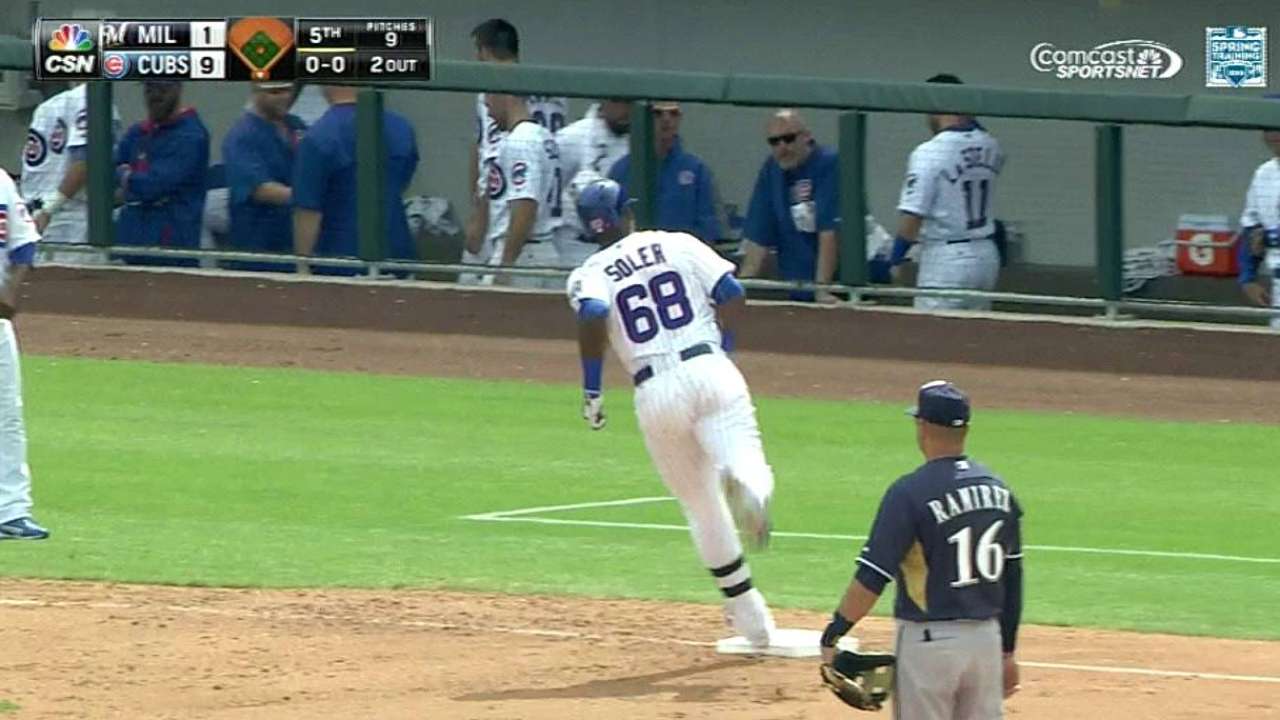 "Personality-wise, I have really been impressed with them as people, and their work has been great,'' Maddon said. "As baseball players, you all knew how good they are. I'm getting to see it for the first time.''
While Bryant was the headliner before he was sent to Iowa on Monday, in Maddon's mind, he wasn't much different than Cuban outfielder Jorge Soler, who came to camp set as the right fielder after a successful audition last spring. He has hit .345 with four home runs and 15 RBIs in 18 games.
"Coming into it, I had heard about him,'' Maddon said. "To get the opportunity to work with somebody like that, as managers and coaches, it's somewhat unique. He's really that impressive, offensively and defensively, [and I] think he can be a good baserunner also. He's just a great guy. He smiles easily. He listens well. He's the kind of guy you want to grow with.''
From the top lines of the Cubs' inventory of players on down, it's been a productive spring. Maddon should feel great when he gets on a plane to fly to Chicago late Saturday afternoon.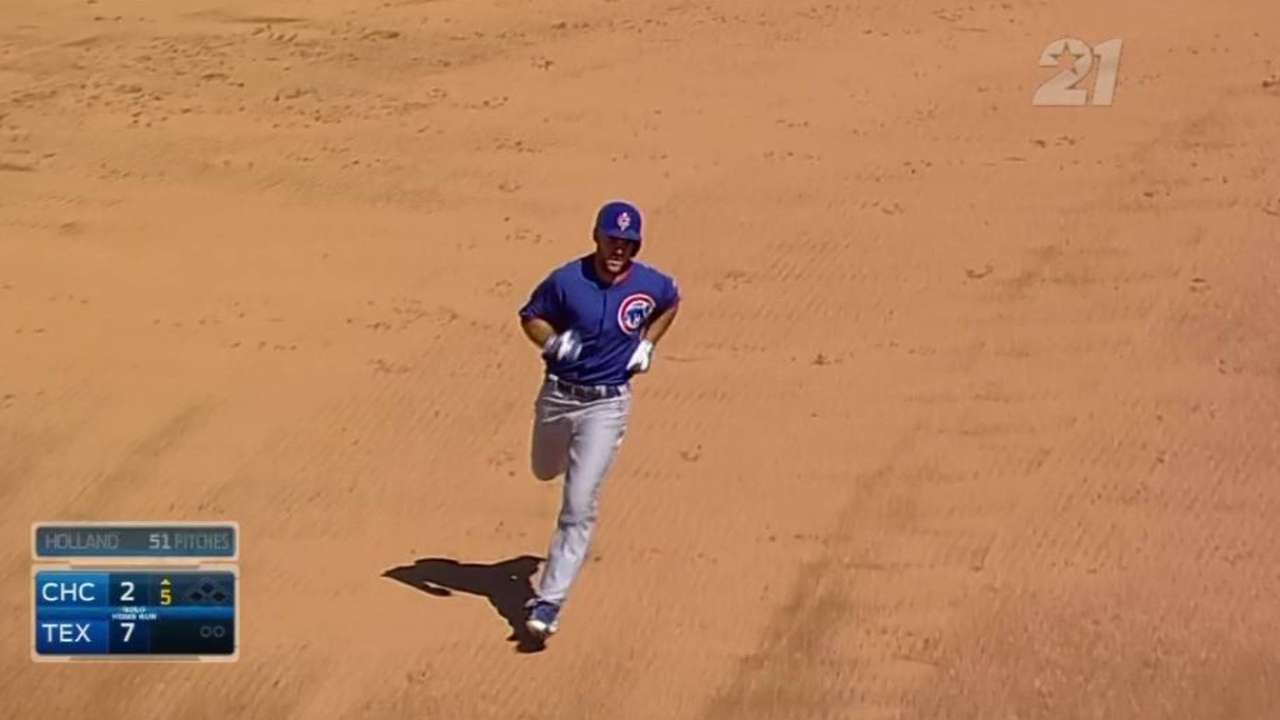 "I think we did a nice job early on of laying out what needed to be done individually, in our meetings, and these guys have gone out and attacked this stuff,'' Maddon said. "Just by watching it yourself, you can see a lot of improvement in individuals right now. A lot of that was very well directed. I'm really pleased where we're at right now compared to the first day.''
No one epitomizes that improvement more than outfielder Matt Szczur, the 25-year-old former Villanova football star.
Like Javier Baez, Arismendy Alcantara and Lake, among others, he's a holdover from the Jim Hendry regime. His athleticism always stood out, but there were questions about his bat, which only grew when he hit .226 in 66 big league plate appearances last season. He went to work tearing down and rebuilding his right-handed swing over the winter in Philadelphia and worked overtime with John Mallee, the Cubs' new hitting coach, after arriving in Arizona in early February.
He's crushed the ball all spring, with five home runs to go alongside a .362 batting average in 21 games. In Maddon's words, he's "hit the ball far and consistently well,'' and finds himself sweating out the final cuts.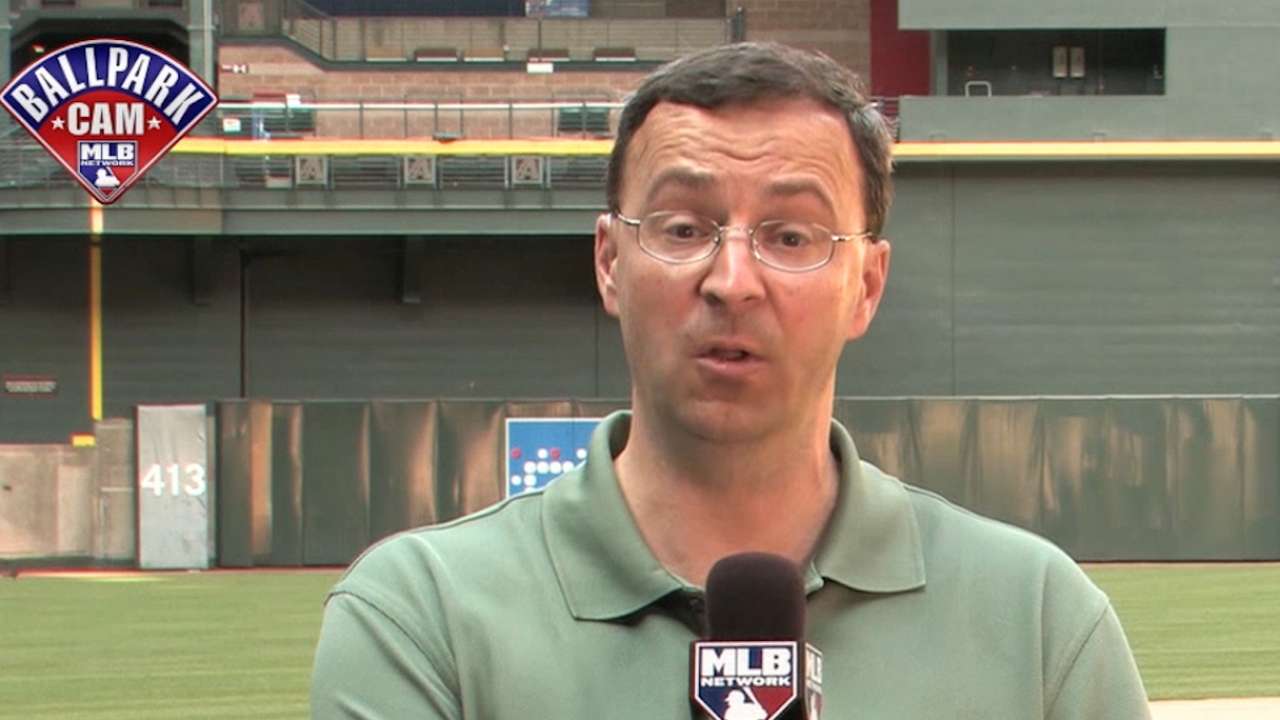 "The spring has been good,'' Szczur said. "Everything has been going well. I worked really hard in the offseason with my hitting instructor. John Mallee and myself clicked right away. He knew what I was working on. We sort of fine-tuned things together and it's been working out for me.''
Szczur was a fifth-round Draft pick in 2010. He has had a front-row view to his organization's collection of talent. He has climbed the ladder one rung at a time, with at least 121 games at every level since a quick promotion from Class A to Class A Advanced in 2011.
He says the competition for jobs is "unbelievable'' but it doesn't sound like he'd want it any other way.
"The players are great,'' Szczur said. "They're all great teammates, great people. It's fun to get out there and get out to work because they get after it just like you do. Every day's a work day. All the players take it serious. They're not lackadaisical. They go about it the right way. It's a great thing for the organization.''
Talent is pouring through the pipeline, and it's not going to stop when guys like Bryant and Baez join Soler in Chicago.
Phil Rogers is a columnist for MLB.com. This story was not subject to the approval of Major League Baseball or its clubs.