Working on his stuff, Shark not bothered by spring HRs
White Sox righty ready for Opening Day nod
GLENDALE, Ariz. -- Nine home runs allowed over 21 1/3 innings stand as the bad news for Jeff Samardzija amid his five Cactus League starts in his first season with the White Sox. Only two walks allowed against 18 strikeouts qualify as good news for Samardzija's body of work.
And the best news for the club's Opening Day starter is that he's now ready to go when games matter, starting Monday in Kansas City.
"You don't ever want to give up homers, but you're out there establishing your fastball and they hit it and it goes out," said Samardzija, who gave up an Arizona-aided Jedd Gyorko home run during a five-run first in Wednesday's 8-2 loss to the Padres. "That's the way it goes. I know in my career I throw a lot of fastballs and I give up some home runs.
"For me, it's always just about having no one on base. It's kind of that wind-blowing-out kind of rule where if you're giving them up, you want them to be solos. As long as I'm pounding the zone with all my stuff, that's what we want."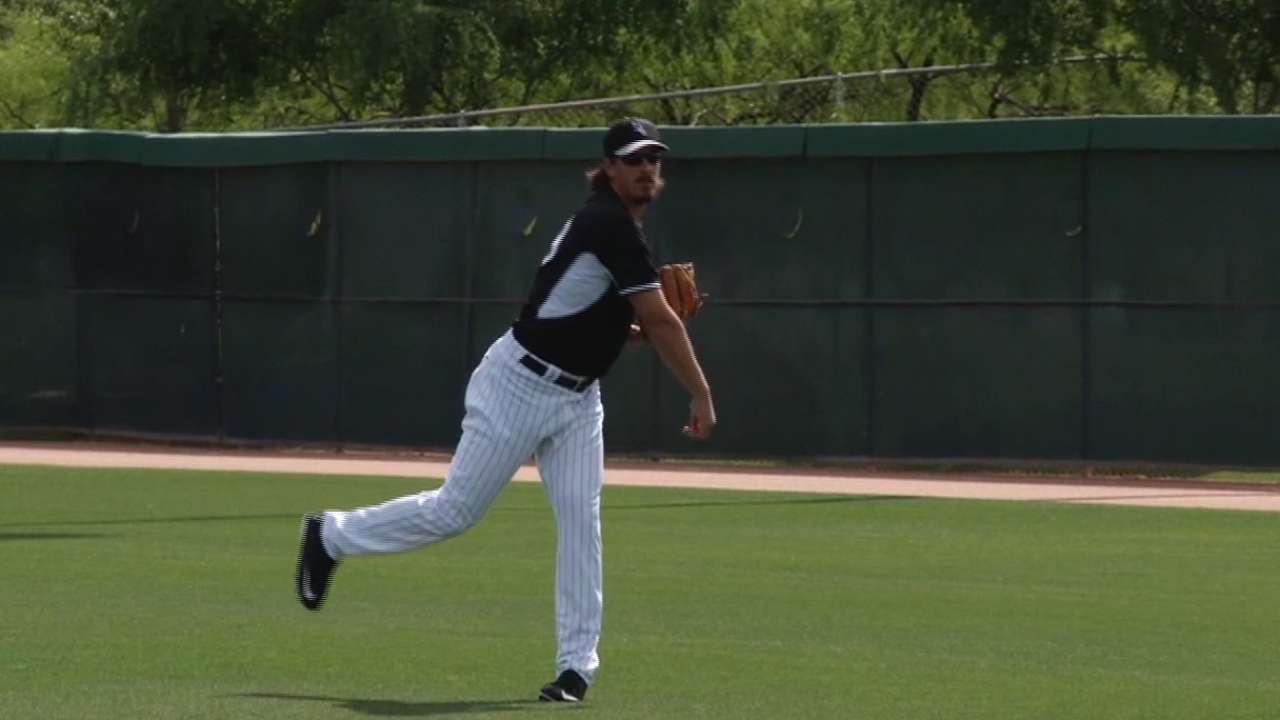 Samardzija wanted to work his slider Wednesday and thought it was flat in the first, when the Padres knocked out five hits. He settled down with that pitch over the next three innings and threw it for strikes.
"I think you see what happens when I can throw it for a strike," Samardzija said. "It gets them off my fastball. Just gives them a little change of pace. That's going to be a key pitch for me all year."
In other White Sox news:
• Nate Jones threw 20 pitches during a bullpen session Wednesday, marking his first time off the mound this spring. The hard-throwing right-hander, who underwent Tommy John surgery July 29, said he felt great and even joked with the White Sox higher-ups as to whether he made the team.
• Although he will start the season on the disabled list with soreness in his right forearm, reliever Jake Petricka reported progress during his long-toss session Wednesday.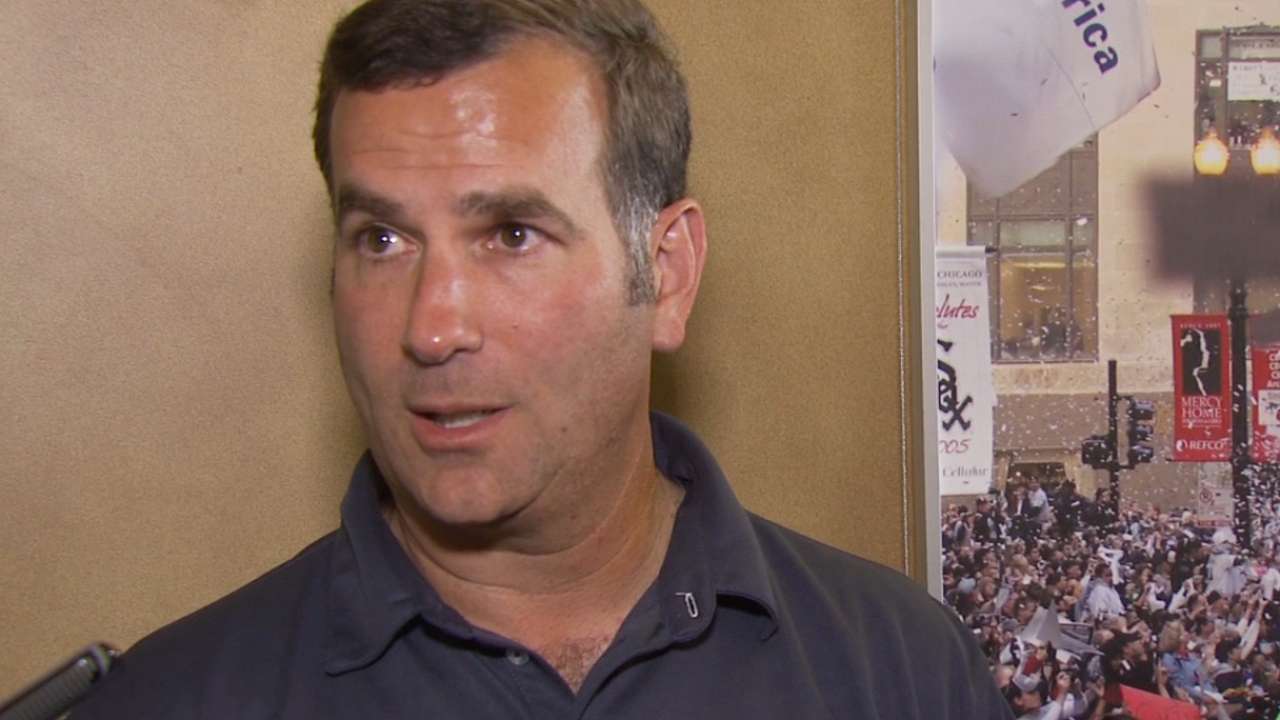 "Definitely on the right track," said Petricka, who would be eligible to come off the disabled list April 11.
• John Danks will start the third game of the season in Kansas City and Hector Noesi gets the home opener on April 10 at U.S. Cellular Field, manager Robin Ventura announced Wednesday. Noesi joked that his family and friends had told him about the home opener, but he was glad to receive confirmation.
"For me, it's a normal game," Noesi said. "I know it's the opening game at home, with the fans waiting for us. I just have to go there and do my job and get the win. It's an exciting feeling because it's Opening Day, but I don't get distracted for how many people are in the stadium."
• Closer David Robertson worked on his sinker and threw his changeup a few times during his one inning Wednesday. Yangervis Solarte homered off Robertson in the fifth, but the most important result is that Robertson feels healthy and has no lingering problem with the previous bout of right forearm soreness.
"I feel as good as I've ever felt," he said. "So now it's time for the real games to start."
Scott Merkin is a reporter for MLB.com. Read his blog, Merk's Works, and follow him on Twitter @scottmerkin. This story was not subject to the approval of Major League Baseball or its clubs.