Gallardo thrust into spotlight in first year with Rangers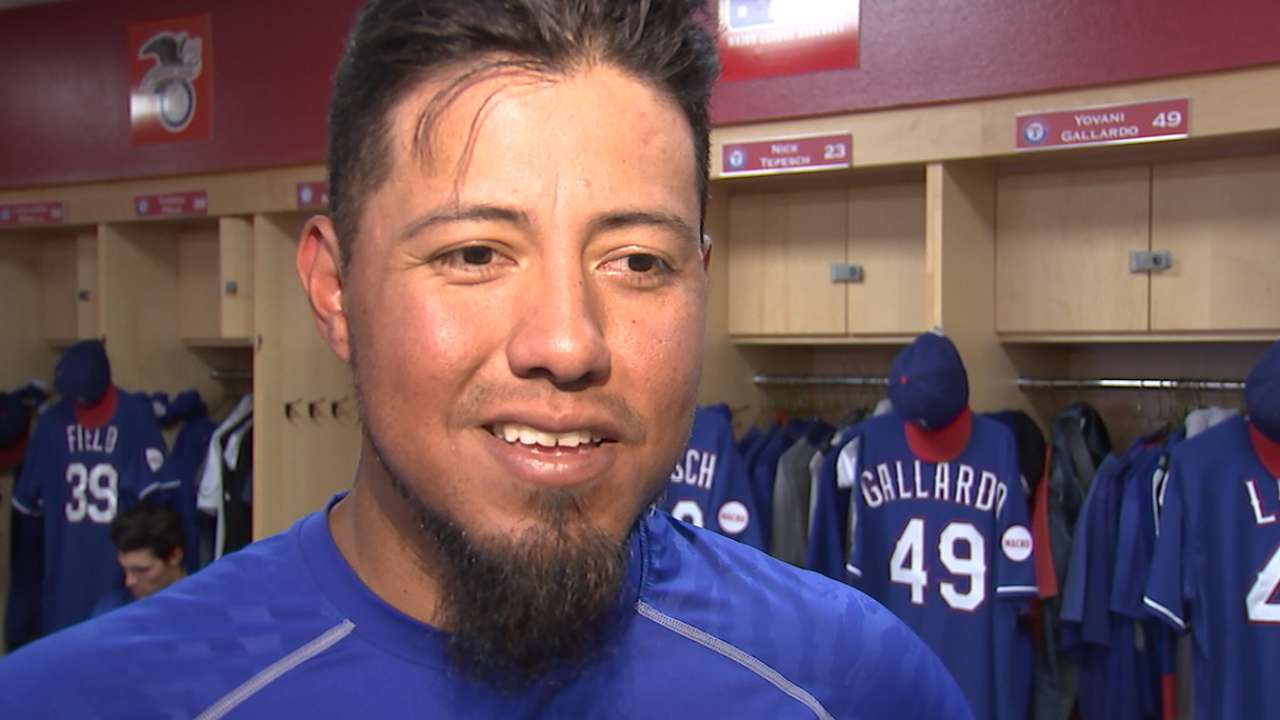 ARLINGTON -- Yovani Gallardo is pitching for the Rangers after growing up in Fort Worth, he has been thrust unexpectedly into No. 1 slot in the rotation and he is eligible for free agency after the season.
One might look at that and think this could be the biggest season yet for the 29-year older right-hander acquired from the Brewers.
Gallardo will be on the mound Monday night when the Rangers open the season against the Athletics in Oakland. He has started on Opening Day for the past five seasons for the Brewers, but this will be the first one for the team he grew up rooting for just down the road from Arlington.
"It hasn't sunk in, actually, not yet," Gallardo said. "It won't hit until that first game back home at the Ballpark in Arlington. I'm excited, I'm really excited to have that opportunity to pitch at home for a full year and pitch in front of my family. I am going to go out there and do everything I can for this club and leave everything I can out on the field. Like I said, if I am able to do everything I've done throughout my career, I'll be in a good spot."
The Rangers acquired Gallardo for the middle of their rotation. But that changed when Yu Darvish went down for the season because of elbow surgery and Derek Holland was delayed at the beginning of Spring Training because of some shoulder soreness.
That pushed Gallardo to the top of the rotation for Opening Day. There were times in the past when Gallardo, entering his ninth season, certainly belonged there.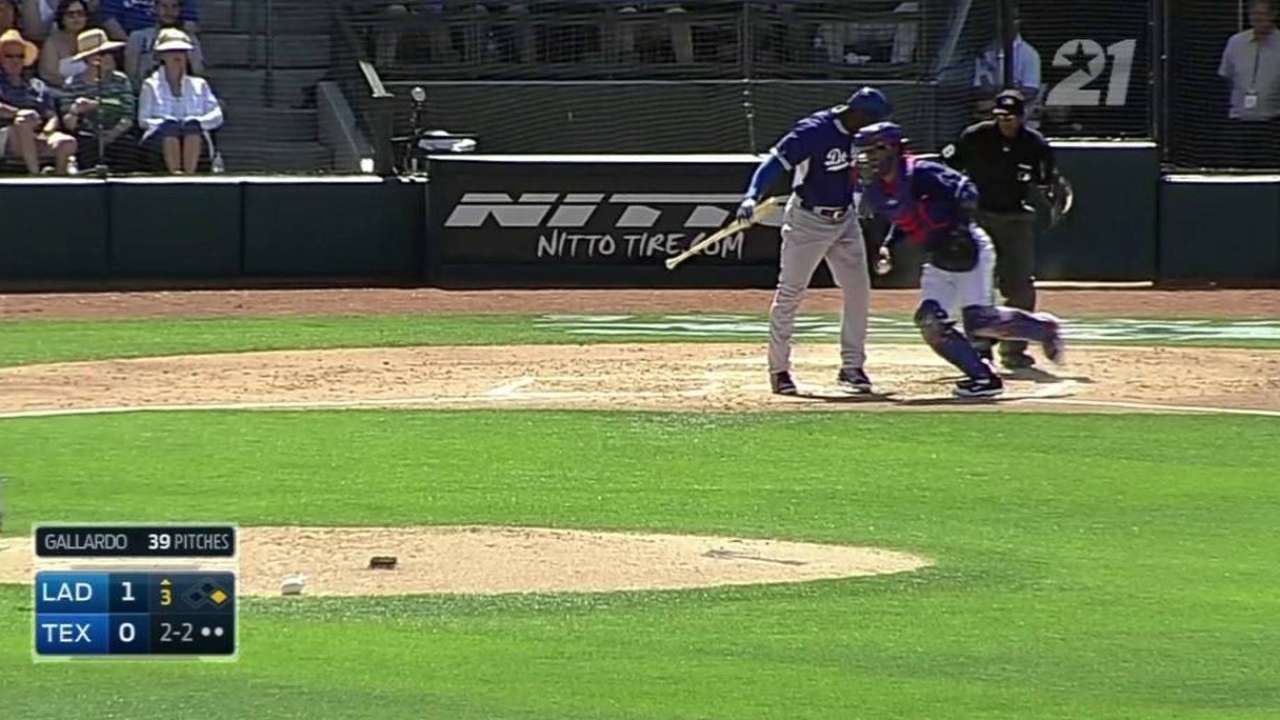 From 2010-12, Gallardo was 47-26 for the Brewers with a 3.67 ERA. Opponents hit .246 off him, he had a 1.29 WHIP and averaged 9.22 strikeouts per nine innings. He hasn't been quite as dominating over the past two years. In that stretch he was 20-21 with a 3.84 ERA. Opponents hit .261 off him, he had a 1.33 WHIP and averaged seven strikeouts per nine innings.
There hasn't been a drastic dropoff in numbers, and the stuff is still there even though Gallardo has changed his style after years of experience. He uses his sinker and offspeed pitches more to get quick groundouts rather than the straight fastball.
"I've changed maybe a little bit," Gallardo said. "You get that from the more experiences you have. You find different ways to get guys out on fewer pitches. Early in my career, I had quite a bit of strikeouts. Now I get the strikeout whenever I need it but mainly pitch to contact, keep the ball down and let guys swing the bat."
Rangers pitching coach Mike Maddux was with the Brewers when Gallardo first came to the big leagues in 2007. As a rookie, Gallardo threw his fastball 67.2 percent of the time. Last season, his fastball usage was 52.6 percent.
"When I first saw Yo, it was a youthful body with an explosive fastball," Maddux said. "He was a velocity guy but had a real good down angle. The guy you see now has a lot better understanding of himself. He is the same competitor he has always been. He didn't get rattled when he was 20 and he doesn't get rattled now."
Still there is nothing quite like pitching on Opening Day, especially when you have just been traded to your hometown team. His big year is about to b
"I'm just excited, anxious, a little bit of nerves," Gallardo said. "There is always that but after the first few pitches I'll be fine."
"I would say so," Gallardo said. "I approach every year this way, but becoming a free agent is the big thing. People probably think I'll put more pressure on myself, but I honestly don't. If I go out there and pitch the way I have before, everything else will take care of itself."
T.R. Sullivan is a reporter for MLB.com. Read his blog, Postcards from Elysian Fields, and follow him on Twitter @Sullivan_Ranger. This story was not subject to the approval of Major League Baseball or its clubs.