Vazquez to undergo Tommy John surgery
Red Sox catcher hopes to be ready for Spring Training next season after Thursday's procedure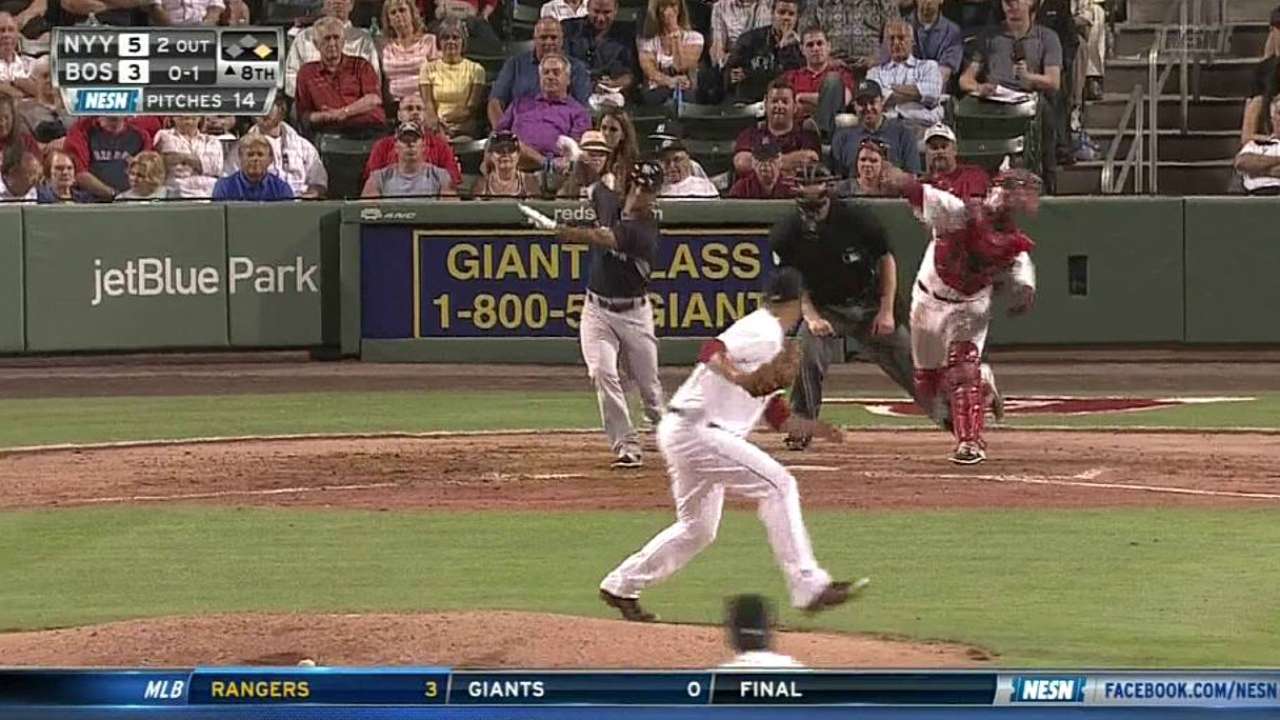 FORT MYERS, Fla. -- Christian Vazquez will miss the entire 2015 season, as the Red Sox officially announced that the catcher will undergo Tommy John surgery on his right elbow on Thursday.
The procedure will be performed by Dr. James Andrews in Pensacola, Fla., which is where Vazquez went to get a second opinion on Wednesday.
"It's a blow to us. It's a blow to him," Red Sox manager John Farrell said earlier this week when the situation seemed headed in this direction.
Vazquez was expected to be the primary catcher for the Red Sox this season after playing 55 games down the stretch in 2014.
Ryan Hanigan and Sandy Leon are expected to share the catching duties at the start of the season. Leon was acquired from the Nationals on Monday, just days after the Red Sox spotted ligament damage in the MRI they performed on Vazquez.
Blake Swihart, ranked as the top catching prospect in the Major Leagues by MLB.com, is likely to start the season at Triple-A Pawtucket so he can round out his development defensively.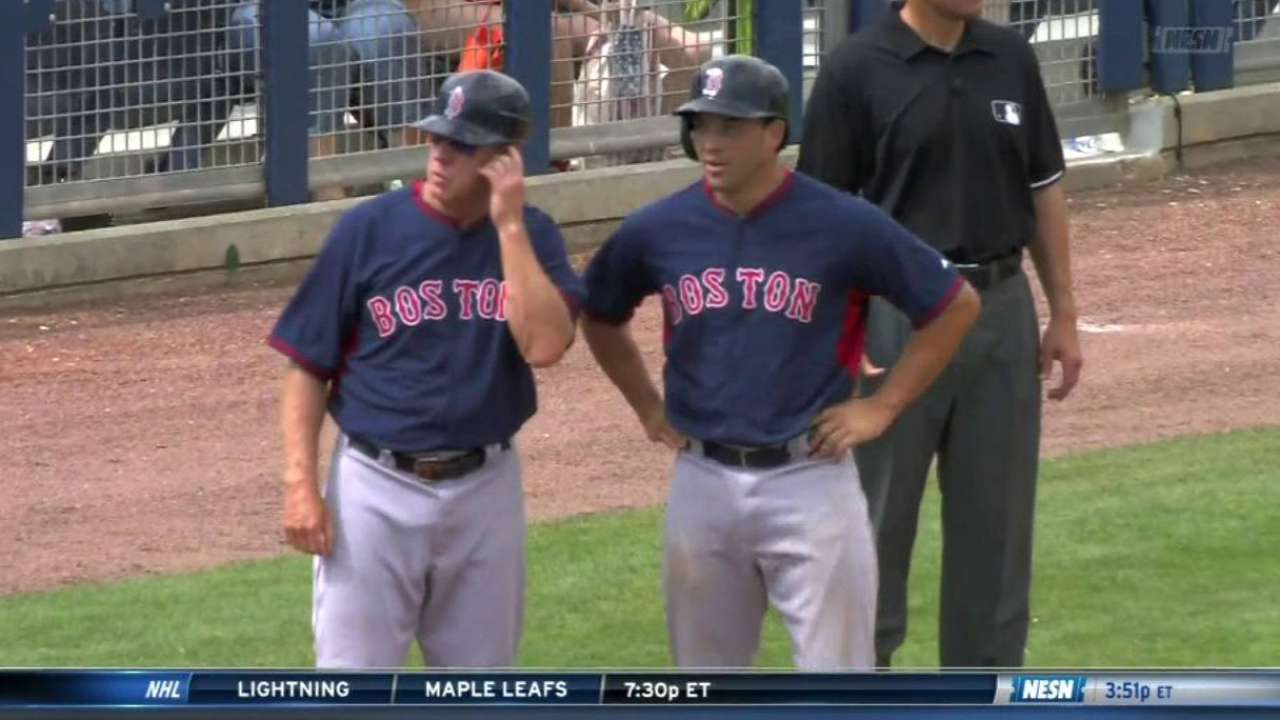 Now that the Red Sox know they are without Vazquez for the entire season, it remains to be seen if general manager Ben Cherington will try to find a more established catcher.
Cherington will speak to the media on Thursday afternoon.
With what they feel will be a loaded lineup, the Red Sox plan on their catcher hitting ninth and are focusing on defense for that position.
Orioles catcher Matt Wieters underwent Tommy John surgery last season and was sidelined for about nine months.
Under that timetable, Vazquez could be ready by January, which would give him time to be healthy for Spring Training in 2016.
Ian Browne is a reporter for MLB.com. This story was not subject to the approval of Major League Baseball or its clubs.