Rotation race reopened? Bradley forces issue with stellar spring
D-backs prospect has 1.61 ERA in Cactus League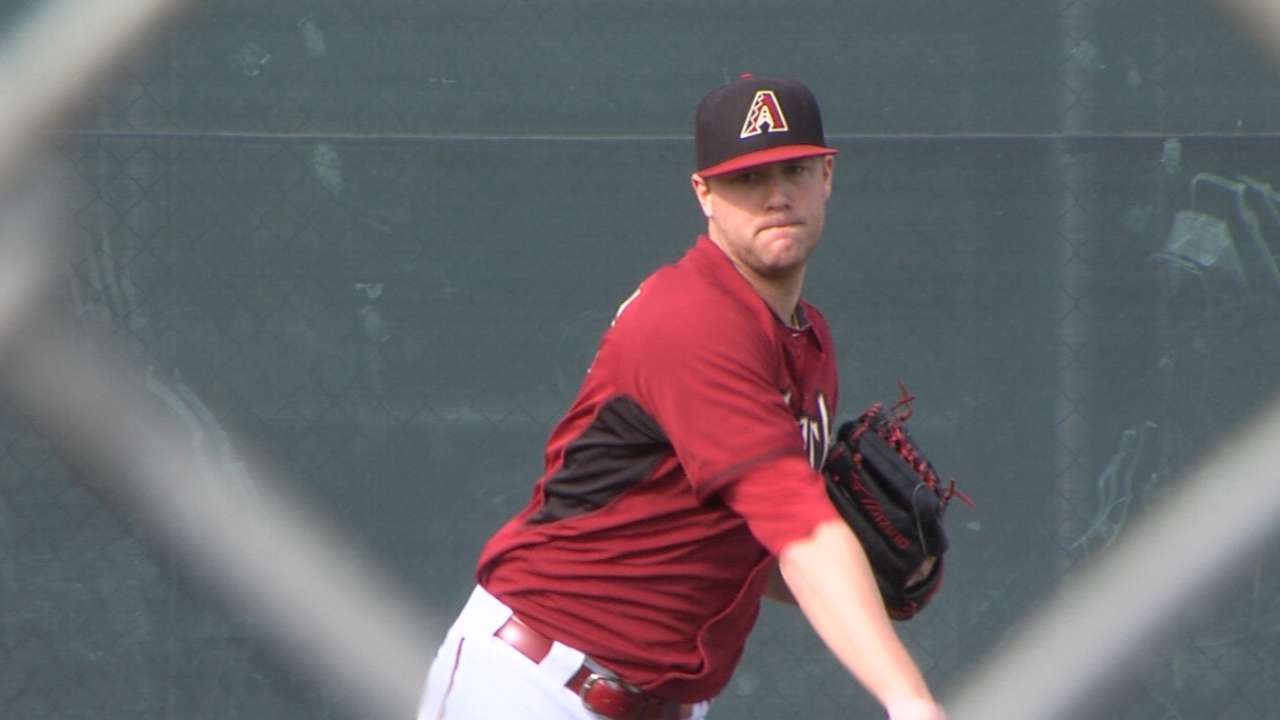 GOODYEAR, Ariz. -- D-backs manager Chip Hale on Wednesday stressed the importance of looking at the big picture and not getting caught up in the most recent impression.
And then Archie Bradley went out against the Reds and left what could be a lasting impression in his final audition for a spot on the Opening Day roster -- and perhaps more as Hale after the game left open the possibility Bradley could break camp in the rotation.
Bradley gave up one hit in six shutout innings at Goodyear Ballpark. Bradley has a no-hitter through 5 2/3 innings before Todd Frazier broke it up with a bloop single into shallow left field. He walked three but easily got out of the only jam he faced and lowered his Cactus League ERA to 1.61.
"I don't care how I make this team, if it's as a stinking water boy, I literally don't care," the 22-year-old Bradley said. "I just want to be a part of this team; I want to help them win. If that's out of the 'pen, as a starter, whatever it is, I'll do it."
The D-backs on Monday named right-handers Trevor Cahill and Chase Anderson to their rotation that already included Josh Collmenter, Ruby De La Rosa and Jeremy Hellickson. It was then Hale said Bradley was still in contention for the final spot in the bullpen.
But after Bradley's latest performance, Hale didn't rule out Bradley as member of the rotation to start 2015.
"We named our five but he's pushed the envelope all the way down to the last possible chance he had," Hale said. "He's looked great. We'll have to sit down and evaluate everything.
"He's showed us enough that we think he can pitch in the Major Leagues, it's just we're not sure if it's now or a little later. So we'll evaluate it and do what's best for our team."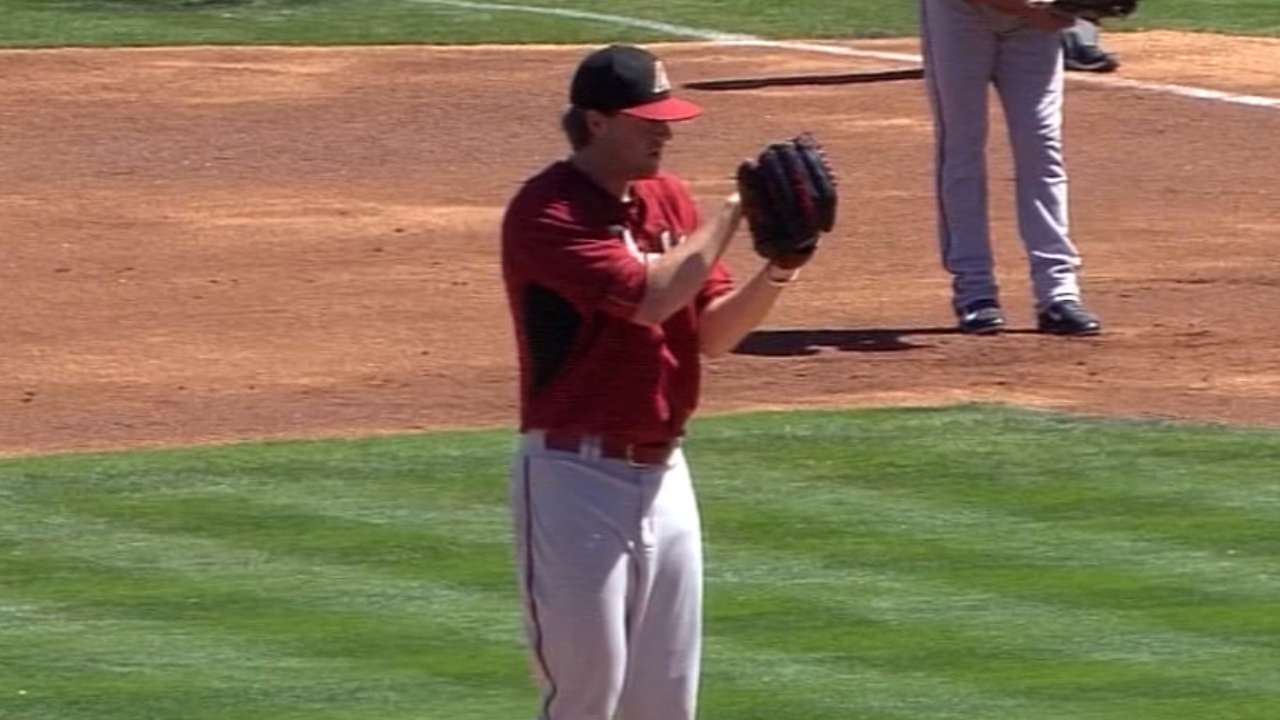 Bradley certainly put an exclamation point on an already strong spring in his final appearance. He said he was aware of the no-hitter in progress when he took the mound for his final inning in the sixth.
"I think as a pitcher you're always aware," he said. "Even though it was a Spring Training game, I wanted to finish it out without giving one up."
Bradley's only hiccup was in the fourth, when he walked Brandon Phillips and Frazier to start the inning. But after a visit from catcher Gerald Laird and pitching coach Mike Harkey, Bradley got Marlon Byrd to fly out on the first pitch and induced a double-play ball from Devin Mesoraco.
Also in contention for the final spot in the bullpen are left-handers Robby Ray, Vidal Nuno and Andrew Chafin -- all, like Bradley, have been starters throughout their careers -- and hard-throwing right-hander Enrique Burgos.
Here are more D-backs notes from Wednesday:
• Though they expect to make final decisions Friday, the D-backs will take more than the 25-man roster to Chase Field for exhibition games against the Cubs on Friday and Saturday.
"Whether it's guys we don't cut until after Saturday or Minor Leaguers, we'll have extra guys," Hale said.
The Cubs, who open the season Sunday night against the Cardinals, are leaving the Valley Saturday morning and will use nearly all Minor Leaguers that afternoon.
"But they do have a big league starter," Hale noted. "[Travis] Wood is starting so it'll be good for our guys to see him."
• Opening Day starter Josh Collmenter pitched in a Minor League game at Salt River Fields Wednesday but the rest of the D-backs who are still in camp made the trip to Goodyear for the game against the Reds.
"We pared it down a little bit so we wanted everybody to be involved and watch the game and root each other on," Hale said.
In that Minor League game, Collmenter gave up one run on five hits and three walks over five innings. He struck out six in 76 pitches.
Chris Gabel writes for MLB.com. This story was not subject to the approval of Major League Baseball or its clubs.