Confident Teheran ready for Opening Day nod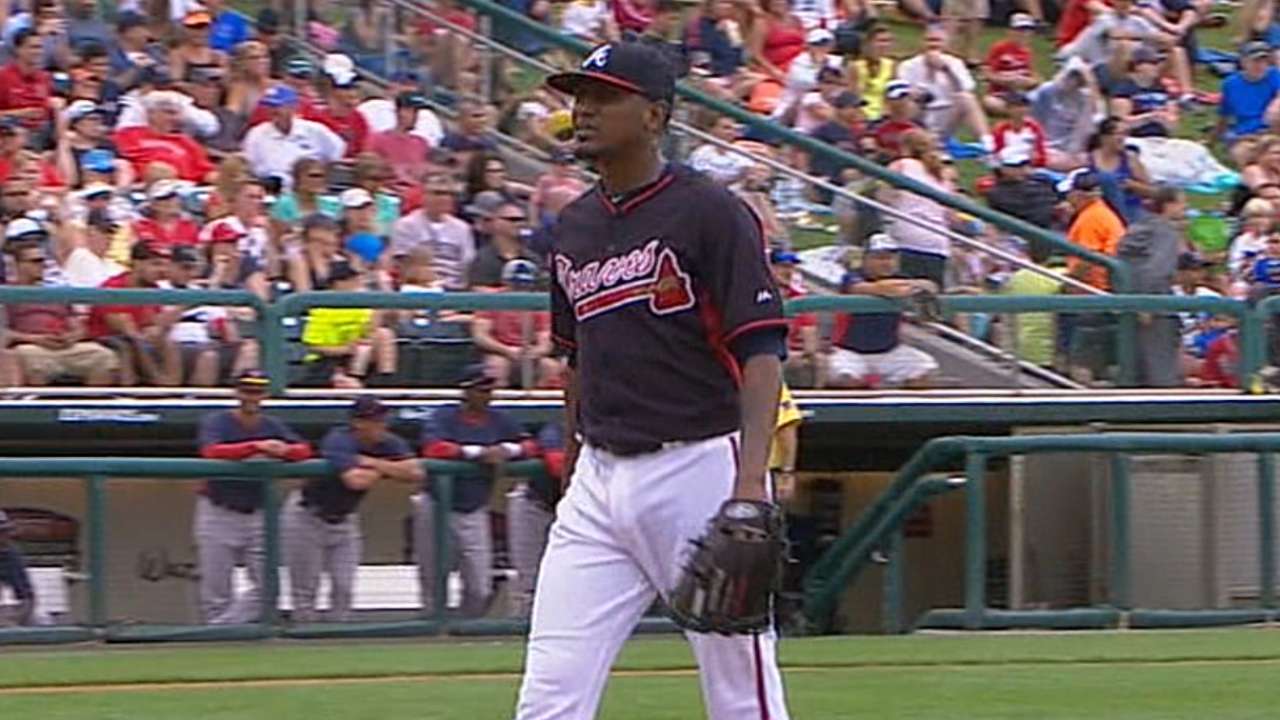 CLEARWATER, Fla. -- Though he has an affable and relatively humble personality, Braves right-handed pitcher Julio Teheran walks with a confident strut that seems to acknowledge he realizes all that he has accomplished through his first two full seasons at the Major League level.
"He's still in that rookie stage, but he has a little suave about him at times, so we have to put him back in his place again by messing with him," Braves first-base coach Terry Pendleton said. "We just mess with him by saying things like, 'You think you're a big leaguer now because you've got a half of a year in?' He understands it all and takes it well."
Still, even on those occasions when Teheran is playfully jabbed by those veteran team members who are attempting to keep him grounded, he has the tendency to react with a smile that also exudes the genuine confidence he has gained while quickly establishing himself as one of baseball's top young pitchers.
"I have a different mindset on the field than I have in the clubhouse, where I'm trying to be funny and friendly," Teheran said. "I don't have that when I'm pitching."
Teheran's ability to transform from a mild-mannered, jovial clubhouse member to dogged competitor has proven successful, as he ranks eighth among all qualified National Leaguers with the 3.03 ERA he has compiled through his first two years in Atlanta's rotation. He earned his first All-Star selection en route to posting a 2.89 ERA in the 33 starts he completed last year.
Thus it was not surprising to learn Teheran will get the ball when the Braves open the regular season in Miami on Monday. The 24-year-old hurler will become just the sixth Atlanta pitcher to make consecutive Opening Day starts and the second member of this group to draw this distinction before turning 30.
"We have seen what he can do the past couple of years," Braves first baseman Freddie Freeman said. "We have all the confidence in the world whenever we give Julio the ball, because we know he's going to go out there and battle."
Along with being blessed with a talented right arm, Teheran possesses a determined competitive spirit that he says he developed at a young age while playing sports and adapting to the dangers that existed in the Cartagena, Colombia, neighborhood where he was raised.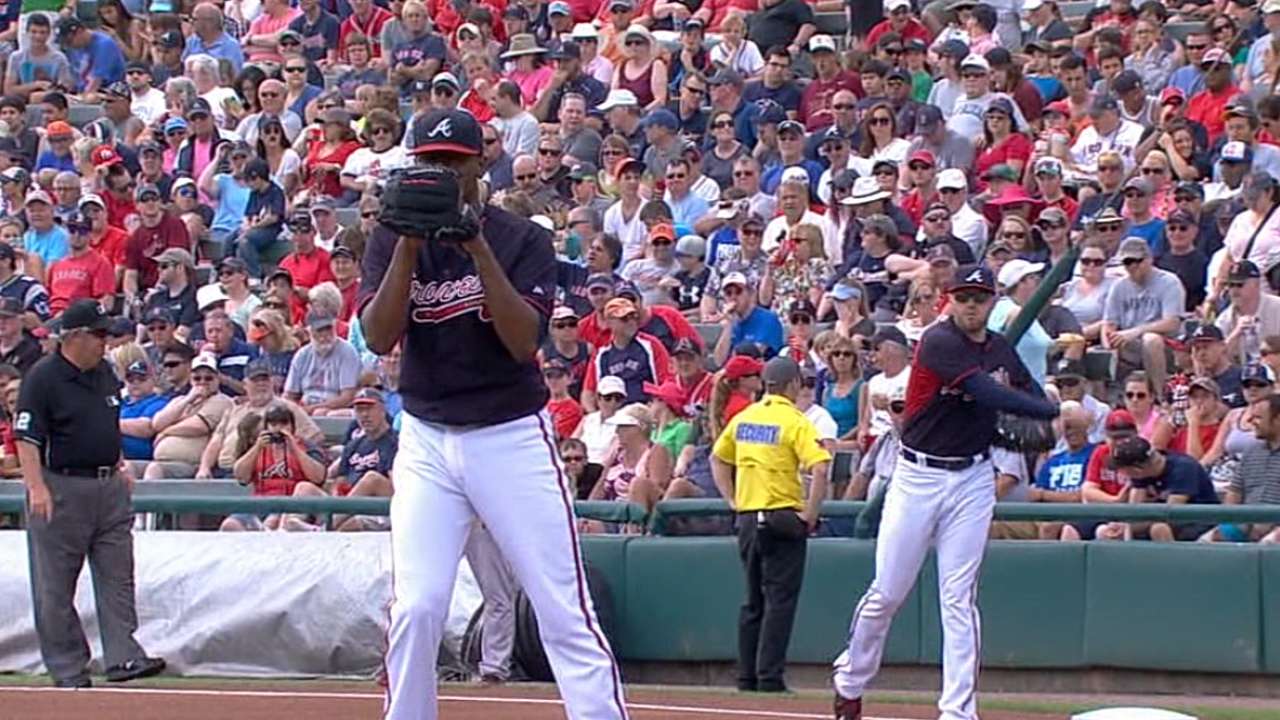 Teheran did not liken his neighborhood to some of those that were displayed in "The Two Escobars" -- ESPN's "30 For 30" documentary that detailed the effects cocaine trafficking had on the country and the national soccer team. But he also made it clear that he was not raised in "Pleasantville."
"It was really dangerous," Teheran said. "Some kids wanted to fight, and if you let some kids do whatever they want, they would do it. So you kind of develop that attitude when you're growing up."
Teheran's spirit was tested when his ranking as one of the game's top pitching prospects was questioned after he endured an ugly 2012 season with Triple-A Gwinnett. When he gained a spot in Atlanta's rotation the following year, he allowed 13 earned runs during his first three starts before posting a 2.81 ERA over the final 27 starts.
As Teheran progressed through that successful rookie season, he established himself as a fearless competitor who was not intimidated by his surroundings. He displayed both of these traits on Aug. 6, 2013, when he responded to Bryce Harper "pimping" a home run by plunking him in the right hip two innings later. Instead of acting like he had simply missed his location, Teheran walked immediately toward the Nationals outfielder as he expressed his displeasure while moving down the first-base line.
"He's so nice in the clubhouse, but when he goes out there [on the mound], he's just mean," Braves bullpen coach Eddie Perez said. "He's not afraid of anybody."
While Teheran might be an easygoing teammate most of the time, those who inhabit Atlanta's clubhouse have come to realize that he is among those pitchers who assume a different personality every fifth day, when it is their turn to take the mound.
"When he walks in, you know it's his day to pitch," Pendleton said. "There are some pitchers that are that way, and some who aren't. When it's his day, it's that way."
Mark Bowman is a reporter for MLB.com. This story was not subject to the approval of Major League Baseball or its clubs.