MLB.com Columnist
Jim Duquette
Which team will be this year's Royals?
Rising talent, ace-caliber pitching set up Mets, Blue Jays, Tribe to surprise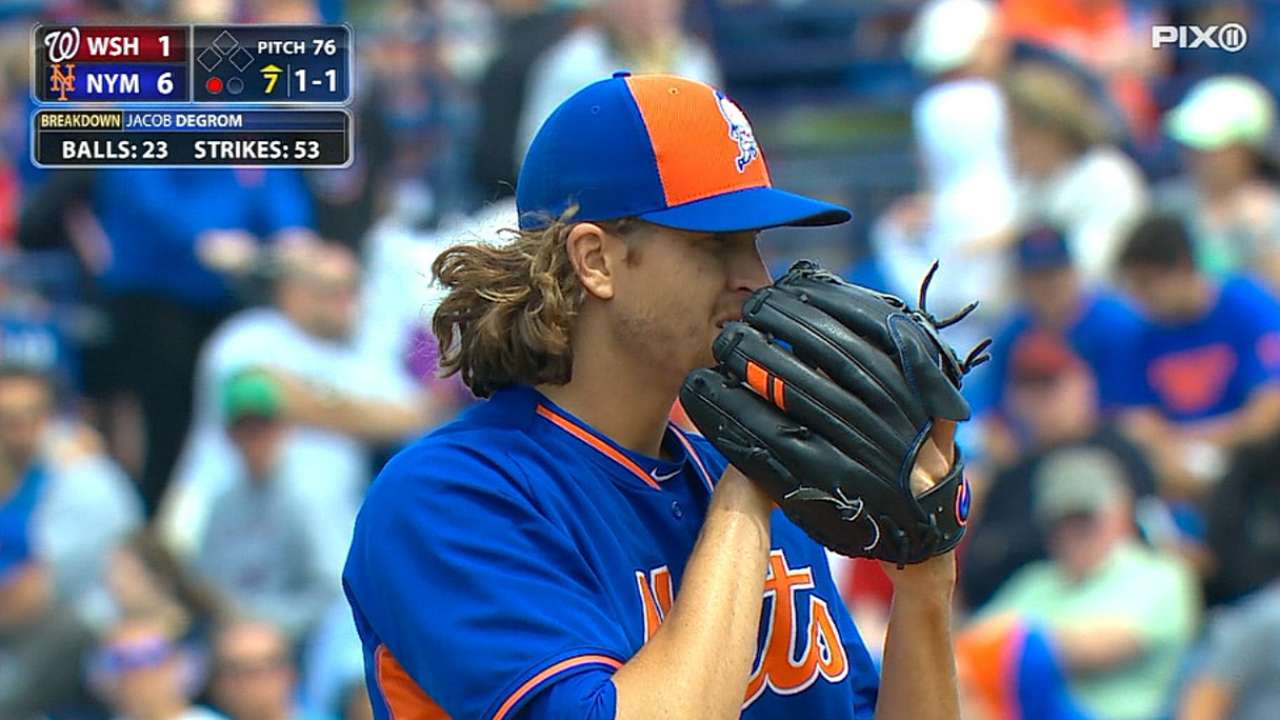 As we approach Opening Day, fans in every big league city are dreaming of a World Series title. And after seeing the Kansas City Royals make a dramatic run to their first postseason (and Fall Classic) appearance since 1985, every fan base has reason for hope.
There are three teams that I believe have the chance to take a big step forward and make a deep playoff run, thanks to a combination of youth, upside and assets in the Minor Leagues who are on the cusp of helping down the stretch. Here are the three clubs that I believe can be "this year's Royals."
1. New York Mets (79 wins in 2014)
Manager Terry Collins recently had a meeting with his veteran players, all of whom had five or more years of service time, and there were only six who fit the criteria. The kind of youth the Mets have is usually a good formula for a breakout season.
Of course, they will need to rely on veteran hitters such as Michael Cuddyer, Curtis Granderson, Daniel Murphy and especially a healthy David Wright to improve upon last season's below-average offense. The good news is that new hitting coach Kevin Long has brought a more aggressive approach with him and the lineup has shown a vast improvement, at least during Spring Training.
The Mets' rotation should be deep, thanks to the healthy return of Matt Harvey, who will pair with reigning National League Rookie of the Year Jacob deGrom at the top. The Mets have plenty of power arms in the Minors, such as Noah Syndergaard and Steven Matz, who will help overcome the loss of Zack Wheeler to Tommy John elbow surgery, and the bullpen appears to be better balanced after general manager Sandy Alderson was aggressive earlier this week in acquiring two left-handed relievers on the same day (Alex Torres from San Diego and Jerry Blevins from Washington).
The concerns are poor team defense and major troubles against the Nationals, against whom the Mets have gone 15-41 over the past three years while playing above .500 against everyone else last season. But if the Mets are aggressive in making in-season upgrades and build upon their positive results from Spring Training, they could make their first playoff appearance since 2006.
2. Toronto Blue Jays (83 wins in 2014)
There may be no other team in baseball that will march out as many rookies as the Blue Jays, who potentially will have as many as six on the Opening Day roster, including two -- Aaron Sanchez and Daniel Norris -- in the rotation. They have questions at second base and in the outfield, but the top five spots in the lineup -- Jose Reyes, Russell Martin, Jose Bautista, Edwin Encarnacion and Josh Donaldson -- is arguably the best in the Majors.
Martin will be relied upon heavily to nurse along a young pitching staff and assist veterans R.A. Dickey and Mark Buehrle, but with an improved defense and hopefully a bounceback season from their bullpen, Toronto is optimistic that its 21-year postseason drought, which is the longest in the Majors, will end.
3. Cleveland Indians (85 wins in 2014)
Only two of the Indians' starters last season threw more than 150 innings, and one of them was American League Cy Young Award winner Corey Kluber (the other was rookie Trevor Bauer ), yet the entire pitching staff led the AL in strikeouts and was sixth in ERA. Many of the same dominant pitchers, including most of an underrated bullpen led by Cody Allen and Bryan Shaw, return for manager Terry Francona, as do many of the same position players from a year ago, including six starters on the right side of 30.
Outfielder Michael Brantley blossomed into a star, while first baseman Carlos Santana, newly acquired right fielder Brandon Moss and a healthy Jason Kipnis add further protection to a deep lineup. Like most teams in the lower third in payroll, continued health and an improved defense will determine how far Cleveland goes in October.
Jim Duquette is an analyst for MLB.com. This story was not subject to the approval of Major League Baseball or its clubs.