Wright struggles in final audition for spot start
Knuckleballer a candidate to replace Kelly in first turn through Red Sox's rotation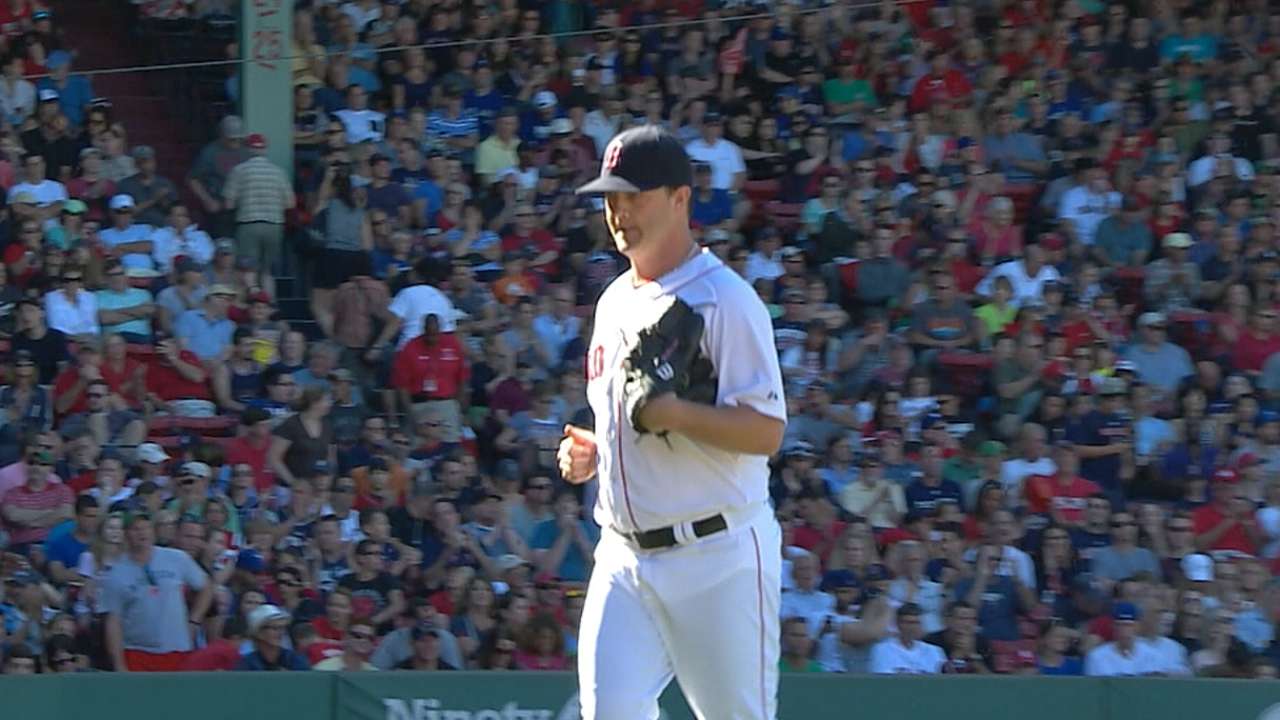 FORT MYERS, Fla. -- Steven Wright, the knuckleballer who is trying to earn a spot start for the Red Sox during the first week of the season, hoped for a better last audition than what transpired Wednesday against the Blue Jays.
The righty gave up four hits and four runs (three earned) over 3 2/3 innings. He walked four, struck out four and gave up a titanic home run to Edwin Encarnacion.
"I feel like every outing I've gone out there, the knuckleball has gotten better," Wright said. "Today it was moving a lot more than it has in the past, which is a good problem to have. I feel like I was around the zone. I didn't get as many called strikes as I'd like, but it's something to build off, and if I can continue to keep the same movement and the same intensity on the knuckleball, I'll be able to get it in the zone."
Wright admitted it's hard to keep the scramble for a roster spot completely on the back burner.
"That definitely crosses your mind a little bit, especially with where I'm at, but when I get out there, it's still baseball," Wright said. "That's stuff I can't control. I can't control where I go, where they send me. For me, I try to go out there and take the stuff I worked on in the bullpen and on the side and when I work with [retired knuckleballer Tim Wakefield], and try to take it into a game. As we're getting closer, you try to take more of just executing versus working on things."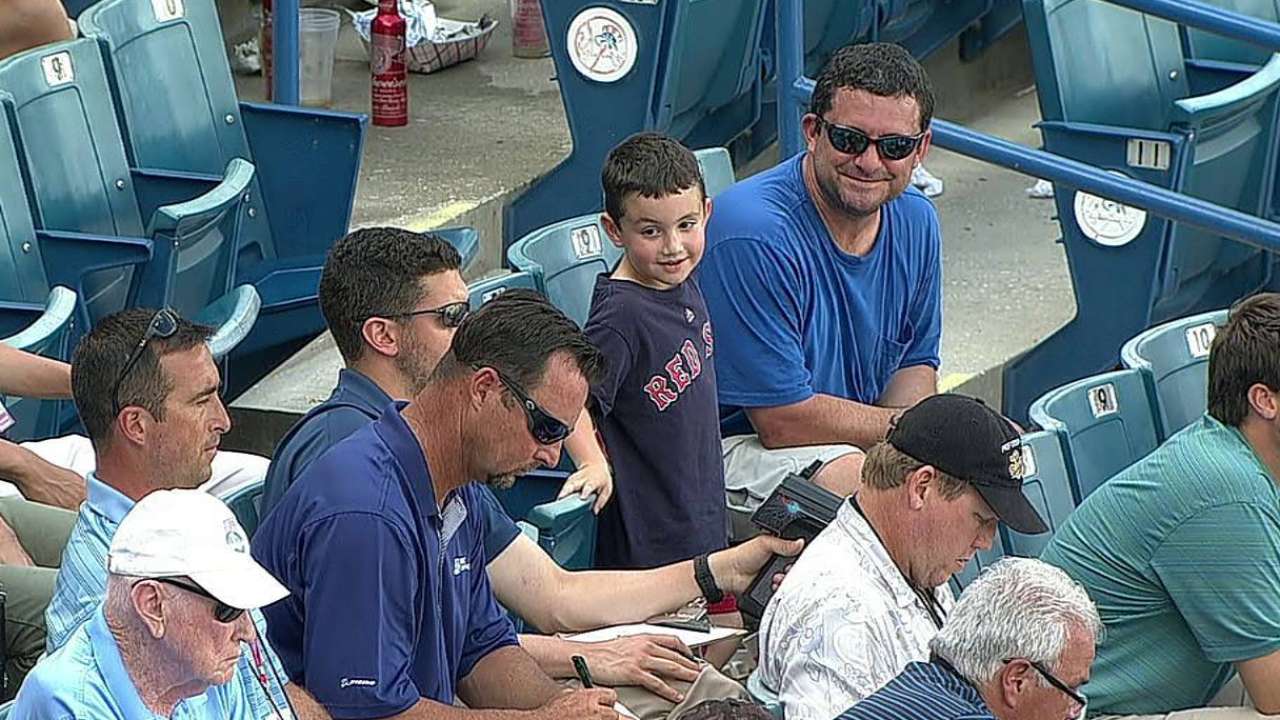 The reason Wright could get a start is because Joe Kelly is still building up his pitch count after a right biceps injury limited him earlier in camp. Kelly threw 65 pitches in a Minor League start on Wednesday, giving up three hits and a run over four innings.
"Coming into camp, I wanted to show that I could stay healthy from where I was last year at this point, but I know that's my role. If I make the team, that's my role -- spot start, long relief," Wright said. "That's one thing that, coming into camp, I wanted to be prepared for -- either/or. If it happens, great, but either way I wanted to make sure I can go out there and throw quality strikes in the zone."
Clay Buchholz and Rick Porcello will start the first two games of the season for the Red Sox. Manager John Farrell hasn't revealed plans for the final matchup of a three-game series in Philadelphia. Justin Masterson is a possibility. But if Farrell chooses to save Masterson for the series against the Yankees, Wright could possibly get that start in Philly.
Lefty Wade Miley will pitch the series opener in New York on April 10.
Ian Browne is a reporter for MLB.com. This story was not subject to the approval of Major League Baseball or its clubs.