That's a first: Craig excited about inside-the-parker
Red Sox veteran says he's never accomplished feat, ready to contribute in any role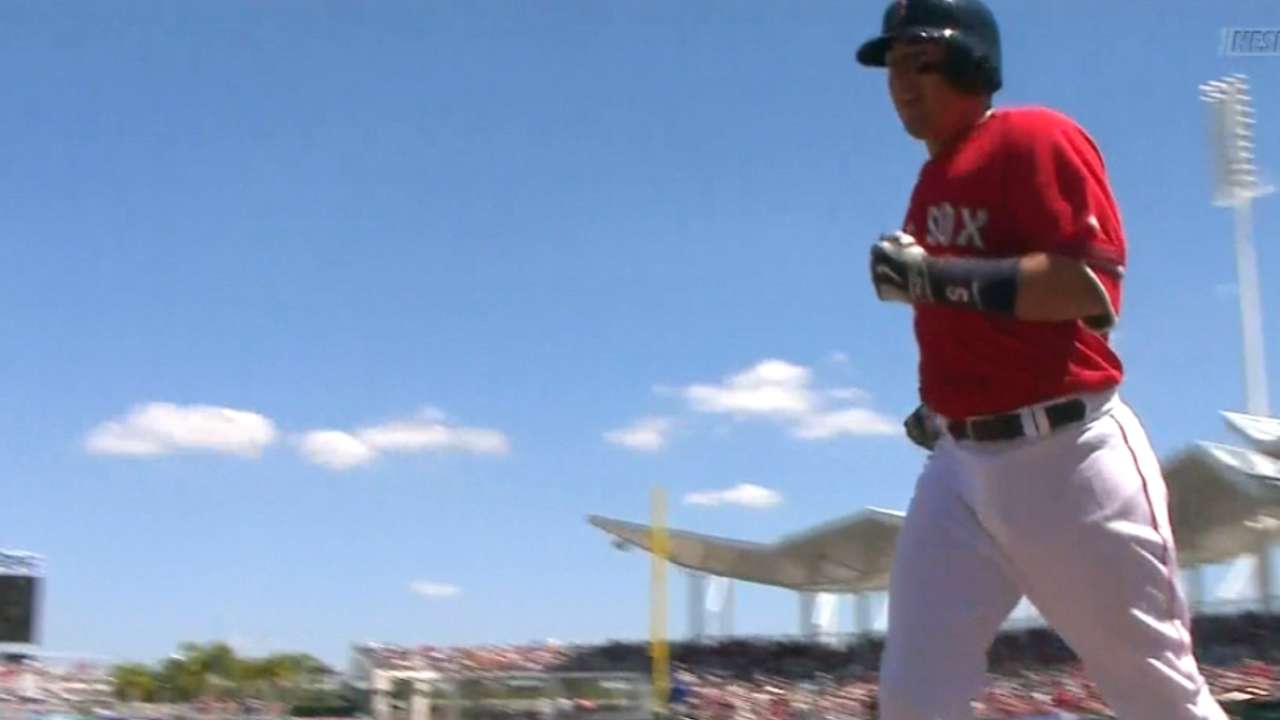 FORT MYERS, Fla. -- When Allen Craig's drive to deep right took a wild bounce off the railing and rolled and rolled and rolled on the warning track toward center field, he knew he was on the verge of doing something he had never done before.
Blue Jays right fielder Jose Bautista gave it a futile chase and ultimately fell down when he finally got to the ball. Craig scored standing up with an inside-the-park home run.
"I don't think I've ever done that," said Craig after Wednesday's 9-7 loss to Toronto.
Not even in Little League?
"No," said Craig. "I don't think I've ever come close. That was fun. That was exciting."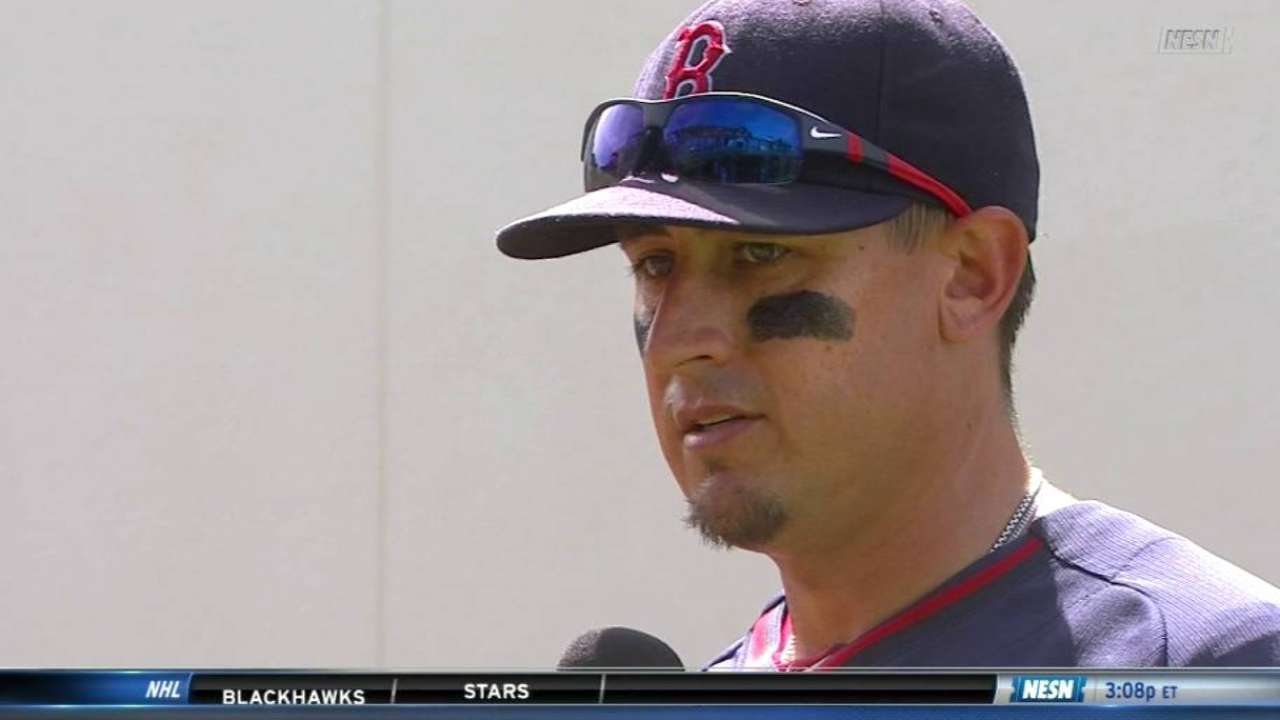 When the season starts, Craig is projected to be in a bench role for the Red Sox, something he's not all that accustomed to. But the veteran continues to say all the right things and genuinely seems to want to be part of what he feels will be a winning Red Sox team.
"I think that's what everybody is focused on, is just putting the best guys out there and just having a good time," Craig said. "I think everybody is on the same page as far as contributing to a winning team, and that's kind of where I'm at. I'm going to come and look at the lineup, and if I'm playing, great. If I'm not, then I'll prepare to play. That's all I can do."
Ian Browne is a reporter for MLB.com. This story was not subject to the approval of Major League Baseball or its clubs.