Mets tell Gee he's No. 5; Montero likely to 'pen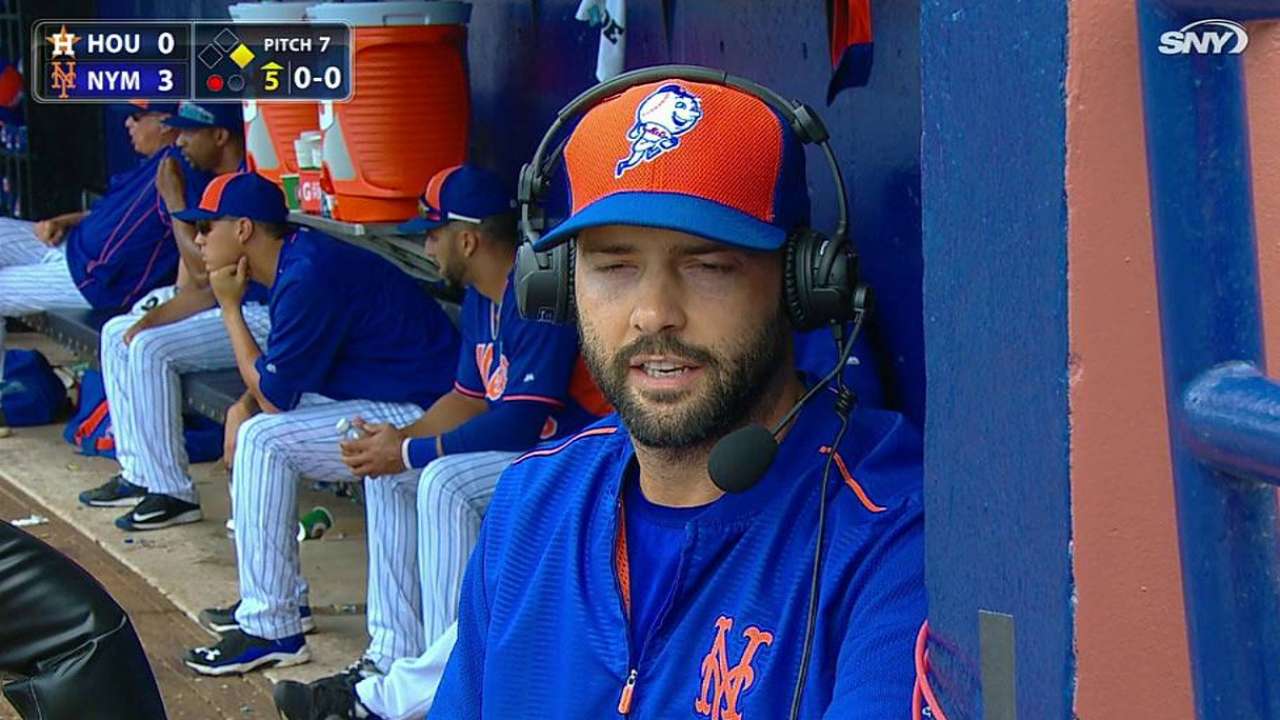 PORT ST. LUCIE, Fla. -- Once not even considered a true roster battle, the Mets' fifth starter race grew tight late in camp, as rookie Rafael Montero began thriving. But in the end, the Mets turned back to Dillon Gee, a more experienced option with 40 wins over the past five seasons. Though the team has not made an official announcement, members of the coaching staff told Gee be ready to start the club's fifth game.
Gee's addition completes the Mets' season-opening rotation. Bartolo Colon will start their opener April 6 in Washington, followed by Jacob deGrom and Matt Harvey. Left-hander Jon Niese will kick off the Mets' second series in Atlanta, followed by Gee.
"They just told me to be ready to go the fifth game," Gee said. "I'm getting ready to start."
Though manager Terry Collins unofficially named Gee his fifth starter immediately after the Mets announced Zack Wheeler had suffered a season-ending elbow injury, freeing up a rotation spot, Montero's recent performances cast that in doubt. Over his last two starts, Montero allowed one run in 10 innings, striking out 10 and walking none.
But Gee was nearly as good, giving up two runs over 11 innings with four strikeouts and four walks. Those numbers, combined with his contributions over the past five years, were enough for the Mets to commit to him coming out of Spring Training.
Montero will almost certainly open this season in the bullpen, making him a threat to rejoin the rotation at any time.
Anthony DiComo is a reporter for MLB.com. Follow him on Twitter @AnthonyDiComo. This story was not subject to the approval of Major League Baseball or its clubs.