Sarah's Take: Injuries fog up Dodgers' pitching picture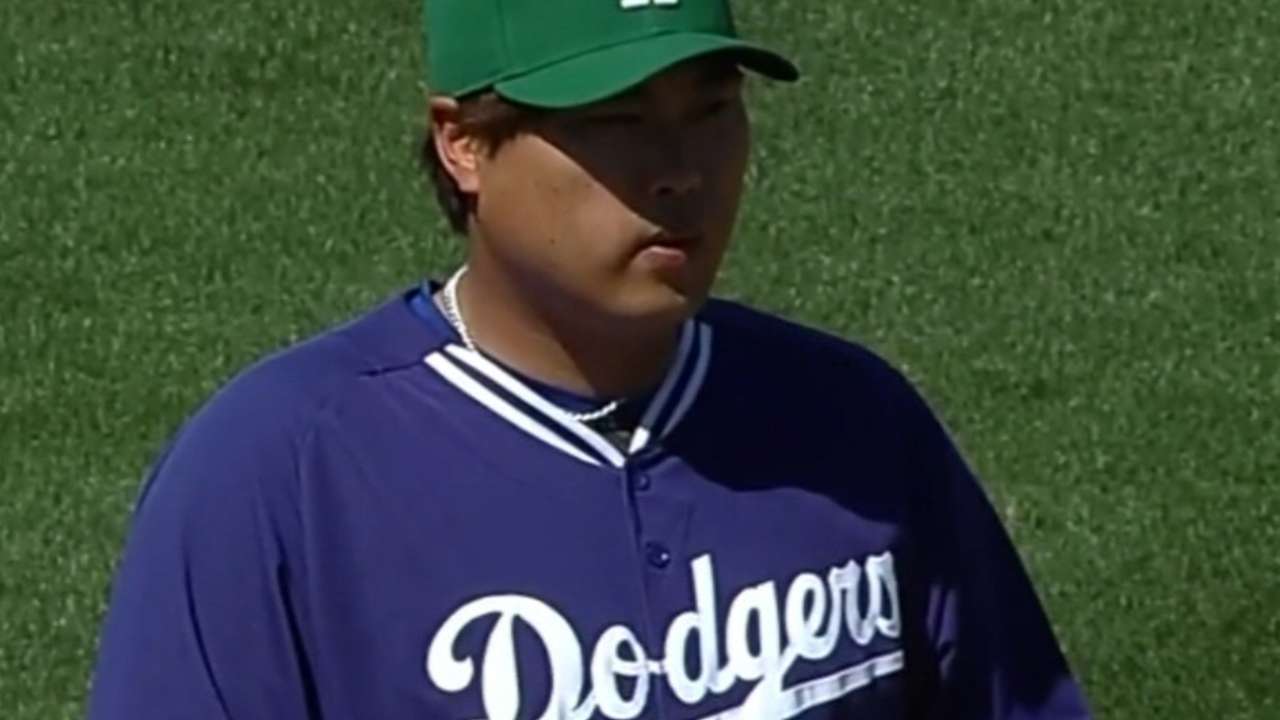 With Opening Day less than a week away, the Los Angeles Dodgers have pitching problems to solve before then.
The Dodgers spent the offseason trying to improve their bullpen, and injuries have made it more complicated. They wanted a better starting rotation than they had last year. Hyun-Jin Ryu, with an inflamed shoulder, will miss at least two weeks of the regular season, forcing the Dodgers to look for a substitute starter.
The new front-office regime believed the Dodgers could win more games with stronger defense and better pitching. Many fans thought they weakened their offense when they didn't re-sign Hanley Ramirez and traded Matt Kemp to the San Diego Padres. The Dodgers entered Wednesday leading all teams in home runs this spring.
The loss of Ryu could loom over the Dodgers for the entire season. For the past two seasons when healthy, Ryu has been a reliable left-handed starter. The Dodgers' starting rotation has been comprised of three left-handers and two righties. It's important to have multiple lefties in the rotation.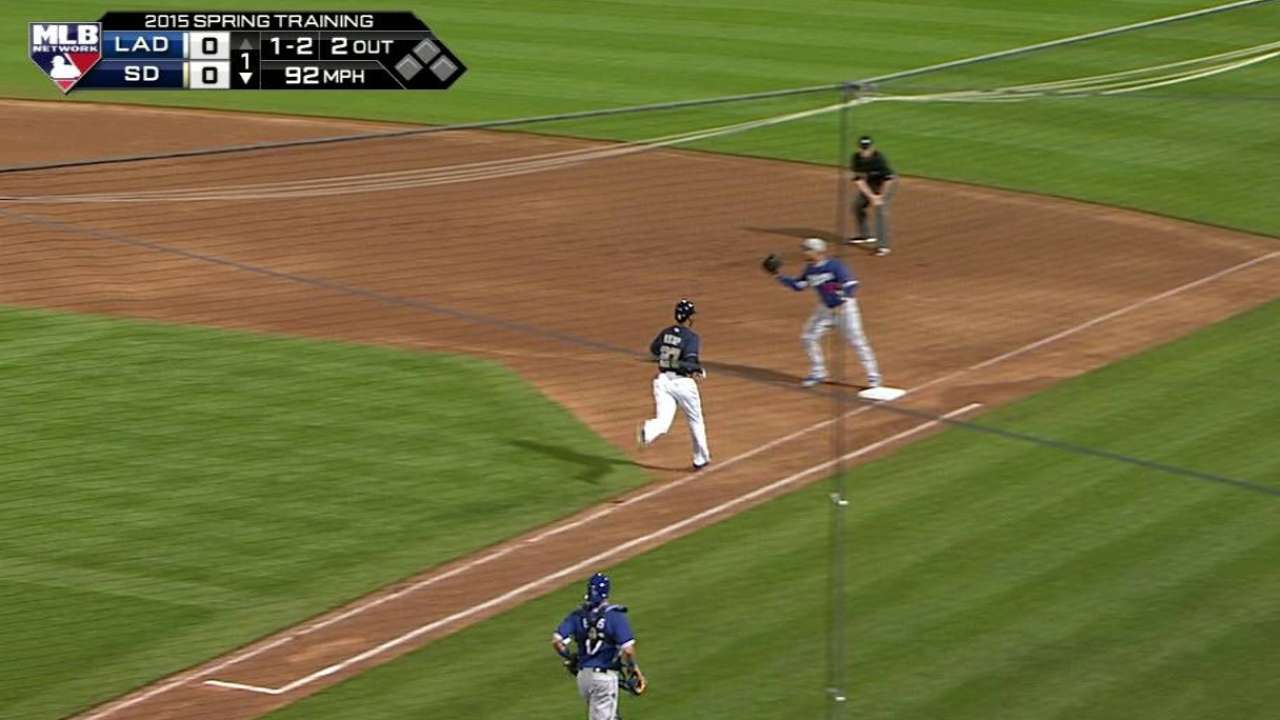 For the past year, Ryu has battled shoulder inflammation, limiting the amount of pitching that he can do. This spring he arrived at Camelback Ranch in the best shape of his American professional career. In his first starts in the Cactus League, Ryu looked great even after experiencing back stiffness, which has been normal for him. Then, his shoulder became inflamed, so the Dodgers gave him a shot to reduce the inflammation.
At first, the shot appeared to be working, but then Ryu attempted to throw a bullpen session and felt pain in the troublesome shoulder. The Dodgers immediately sent him to Los Angeles to be evaluated by their team doctor. The good news is an MRI revealed no structural damage, but Dr. Neal ElAttrache shut down Ryu for two weeks before devising a throwing plan to strengthen the troublesome shoulder. No one knows how long the plan will take.
The Dodgers attempted to have depth in the starting rotation. They signed veteran lefty Erik Bedard as an insurance policy. Although Bedard pitched well during Spring Training, he injured his lat muscle, similar to the injury Clayton Kershaw had last April, which made him miss about six weeks. The Dodgers think Bedard will be out four to six weeks.
The Dodgers acquired right-hander Juan Nicasio from the Colorado Rockies this offseason. For most of his Major League career, he had been a starter until the middle of last season, when he became an excellent long-relief man. The Dodgers hoped he could replace 40-year-old Jamey Wright as their long man who makes an occasional start. Nicasio has had an awful spring with a 7.15 ERA. I don't think the Dodgers want to use him as a replacement for Ryu.
Manager Don Mattingly doesn't know what to do with the bullpen. He has repeatedly stated that only J.P. Howell and Joel Peralta have assured jobs in the bullpen. When the Dodgers lost closer Kenley Jansen for at least two months with a foot injury, they suffered a major blow. Last week they learned that Brandon League, with significant damage in his pitching shoulder, will miss at least two months while he tries a rehabilitation program to avoid season-ending surgery. The Dodgers shouldn't count on seeing him on the mound any time soon.
Sarah D. Morris is a contributor to MLB.com. This story was not subject to the approval of Major League Baseball or its clubs.