After final tuneup, Bumgarner turns attention to opener
Southpaw fanned four batters over four innings in last spring start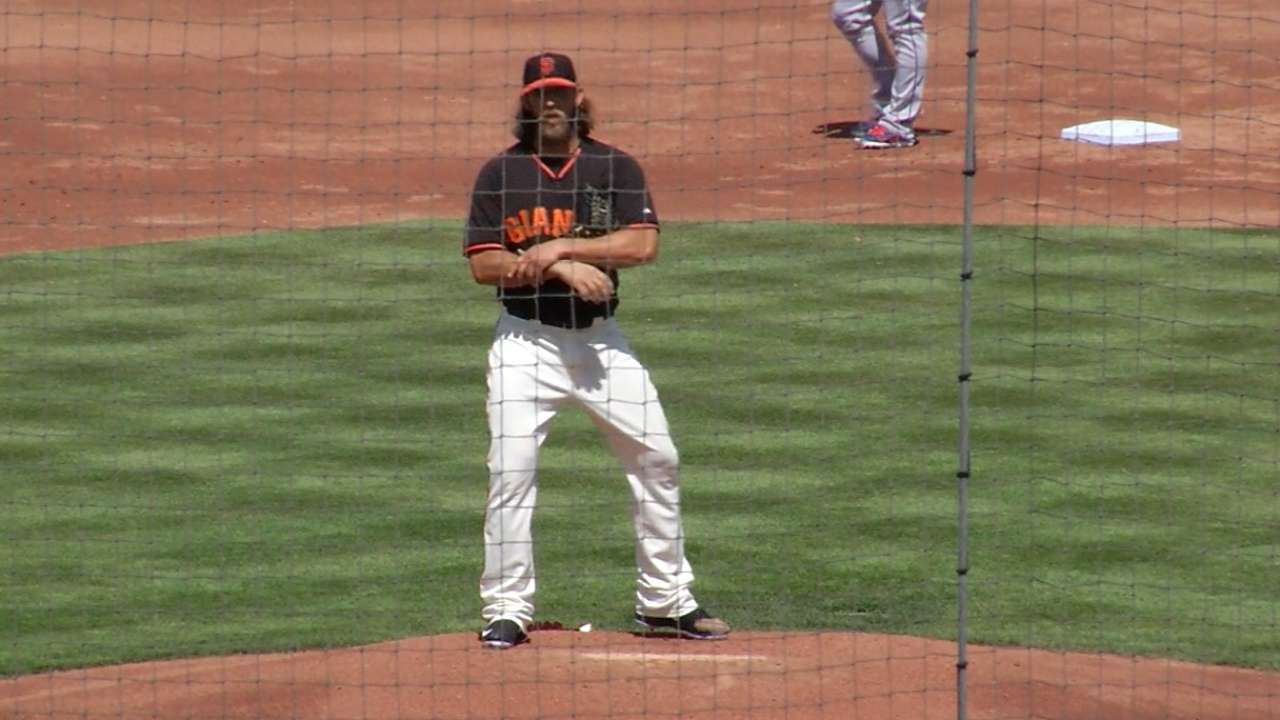 SCOTTSDALE, Ariz. -- Madison Bumgarner had an easy final Spring Training tuneup Wednesday at Scottsdale Stadium in the Giants' 5-2 victory over the Indians.
The Giants lefty threw only four innings, allowing one run on five hits while striking out four. The short outing was planned, and Bumgarner said he feels good -- even though he swung so hard at the first pitch he saw as a batter he fell to a knee after the swing.
Next up for Bumgarner: Opening Day against the D-backs, as well as a new season sure to be full of others' high expectations after last October's heroic World Series performance. There's only one set of expectations that matter to Bumgarner, however.
"No matter what anybody else expects of me, it's not going to be as much as I expect of me," Bumgarner said. "So there's no way that anybody that can expect more of myself than I do."
Bumgarner finished the spring with a 4.91 ERA and 18 strikeouts in 18 1/3 innings over six starts.
His final outing came against Cleveland's Corey Kluber, the reigning American League Cy Young Award winner. Earning that honor in the National League isn't among Bumgarner's goals this year. He's instead focused on getting back to the place from which these high expectations stem.
"Win a World Series, that's about it," Bumgarner said. "Doing everything you can do to help your team to do that. The rest of the stuff should take care of itself."
Cash Kruth is a reporter for MLB.com. Follow him on Twitter at @cashkruth. This story was not subject to the approval of Major League Baseball or its clubs.