Angels targeting Weaver as Opening Day starter
Club will go with four-man rotation as Richards begins season on DL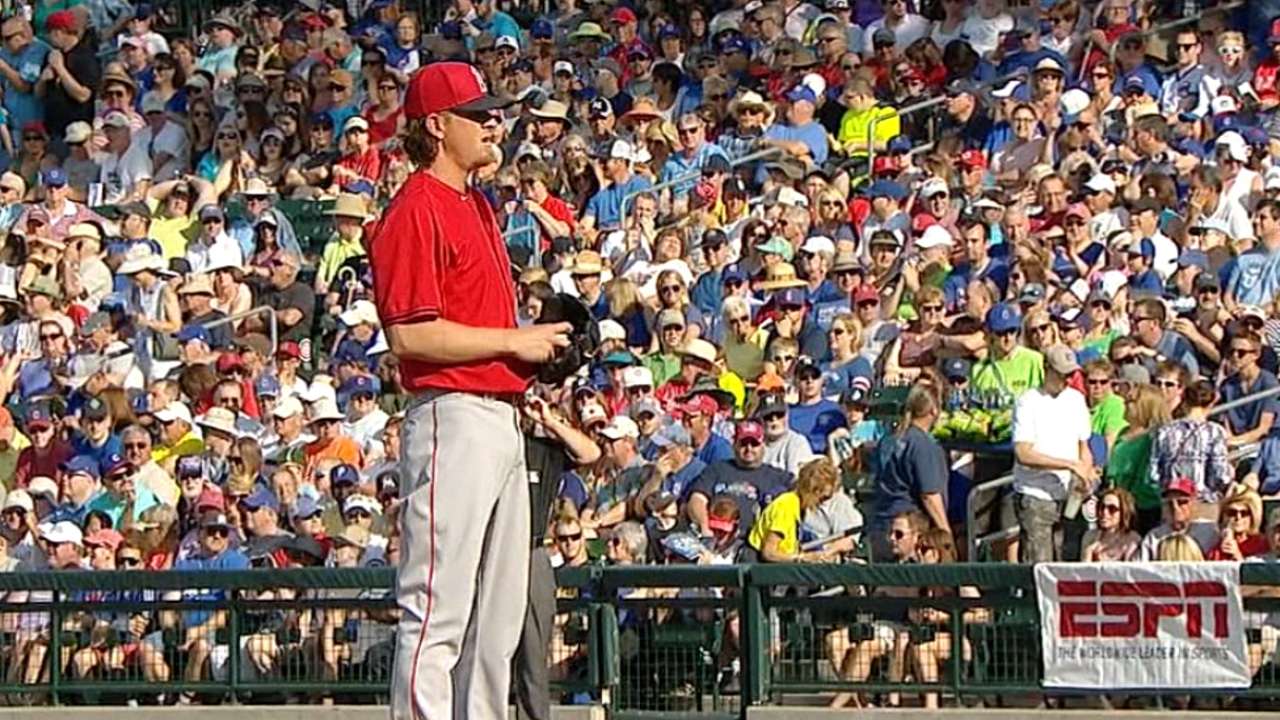 MESA, Ariz. -- The Angels are "targeting" veteran right-hander Jered Weaver as their Opening Day starter when they play the Mariners on Monday at Safeco Field, manager Mike Scioscia said Wednesday.
The remainder of the first week four-man rotation is projected to be C.J. Wilson, Matt Shoemaker and Hector Santiago, Scioscia added.
A formal announcement will come Thursday night, when the Angels open the traditional three-game Freeway Series at Angel Stadium. Shoemaker, Andrew Heaney and Santiago are slated to start against the Dodgers.
"We'll have our rotation for Opening Day as soon as we see where the guys are when they come out of their starts," Scioscia said before the Angels closed the Cactus League portion of their spring schedule on Wednesday with a 4-1 loss to the A's at HoHoKam Stadium. "Weave felt good coming out of his workout yesterday, so we're targeting him, but we won't announce it until tomorrow."
Scioscia also said that right-hander Garrett Richards will open the season on the disabled list and remain behind in Arizona to pitch in camp Thursday after the team leaves for California.
Richards injured his left knee covering first base on Aug. 20 during a game against the Red Sox at Fenway Park. Richards subsequently had surgery in October to repair a ruptured patella tendon. His recovery has progressed well, but the Angels are acting with caution about his return.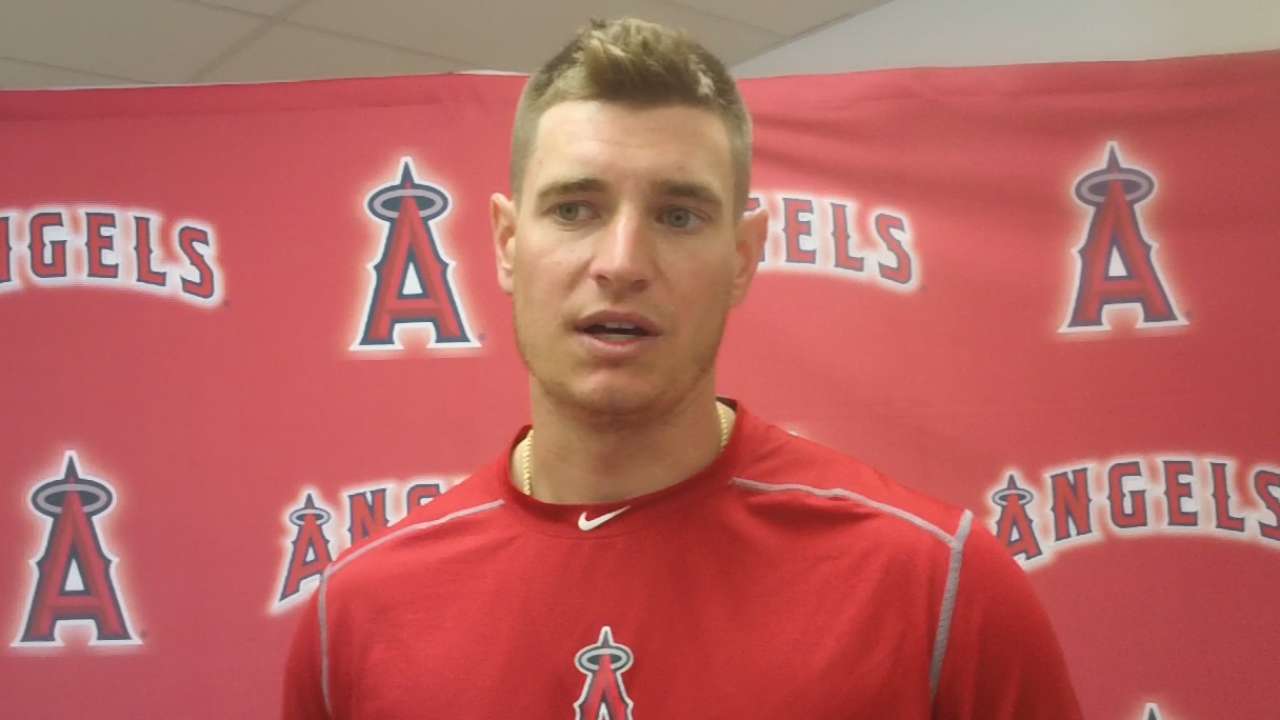 "He'll start on the disabled list and probably have another camp-controlled game on the 9th," Scioscia said. "We'll see where he is and then we'll see if he can go out on a regular rehab assignment on the 14th."
Scioscia said that because of a pair of off-days in the schedule the first two weeks, the Angels won't need to utilize a fifth starter until April 14 at Texas and then again at home against the A's on April 21. There's an outside possibility that Richards could be ready by the end of the month.
Drew Rucinski, Wednesday's starter against the A's, could certainly hold Richards' place in the meantime.
All of these are moving parts at this point.
"We've learned the lesson over the years that sometimes you have to bump up the No. 5 guy a day or the No. 4 guy a day when things happen," Scioscia said. "Like C.J. is pitching today in a camp game. He's got to get to at least seven innings. Shoe came out of his bullpen good. I mean, they're lined up. I think you guys can see the way they're lined up and know exactly where we're going to be.
"We're targeting Weave, but there's a lot of things still to be considered. We're close enough now that I don't think there's any rush to it."
Barry M. Bloom is a national reporter for MLB.com and writes an MLBlog, Boomskie on Baseball. Follow @boomskie on Twitter. This story was not subject to the approval of Major League Baseball or its clubs.