Kershaw raises the bar, expectations for opener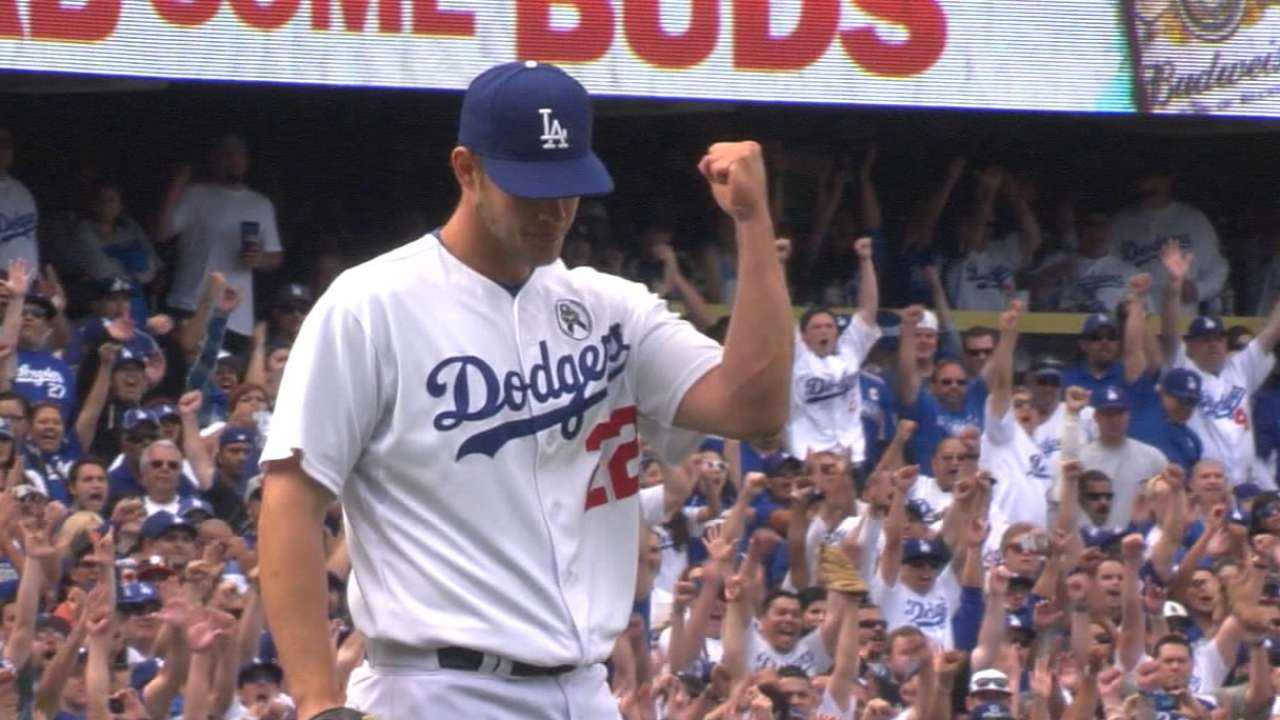 GLENDALE, Ariz. -- In his first Opening Day start, Clayton Kershaw outdueled two-time National League Cy Young Award winner Tim Lincecum. One year later on Opening Day in San Diego, Kershaw gutted out three innings until he was TKOed by food poisoning. On Opening Day 2013, Kershaw was a one-man show with a shutout and a home run. And last year, he pitched the Dodgers to a victory in Australia, but he came out of it with a back injury and missed the next five weeks.
So while the typical baseball axiom is to minimize Opening Day as just one game out of 162, don't believe it with Kershaw. His Opening Days are exceptional.
When Kershaw takes the mound Monday against the Padres at Dodger Stadium at 1:10 p.m. PT, he will be the first Dodgers pitcher to make five consecutive Opening Day starts since Hall of Famer Don Sutton made seven from 1972-78, the Los Angeles record. Don Drysdale made seven Opening Day starts, Fernando Valenzuela made six and Ramon Martinez made five, but not in consecutive seasons.
The 27-year-old Kershaw is coming off his third NL Cy Young Award in the past four seasons -- with a runner-up finish in 2012. He won the Cy Young Award unanimously in '14, and even that wasn't the pinnacle, as he then became the first NL pitcher since Bob Gibson in 1968 to also win the MVP Award.
Kershaw went 21-3 with a 1.77 ERA and had enough record-setting achievements to validate comparisons to Sandy Koufax -- the last Dodgers pitcher to pull off this double win, which has been accomplished 11 times, most recently by Detroit's Justin Verlander in 2011. Roger Clemens in 1986 and Vida Blue in '71 are the only other starting pitchers to win the MVP since Gibson and Denny McLain did it in '68, after which Major League Baseball lowered the mound.
How can he top that? The only encore Kershaw talks about is a World Series. But there's a regular season to navigate first, and four former MVPs in Dodgers camp this spring recounted how the next season went after their MVP season.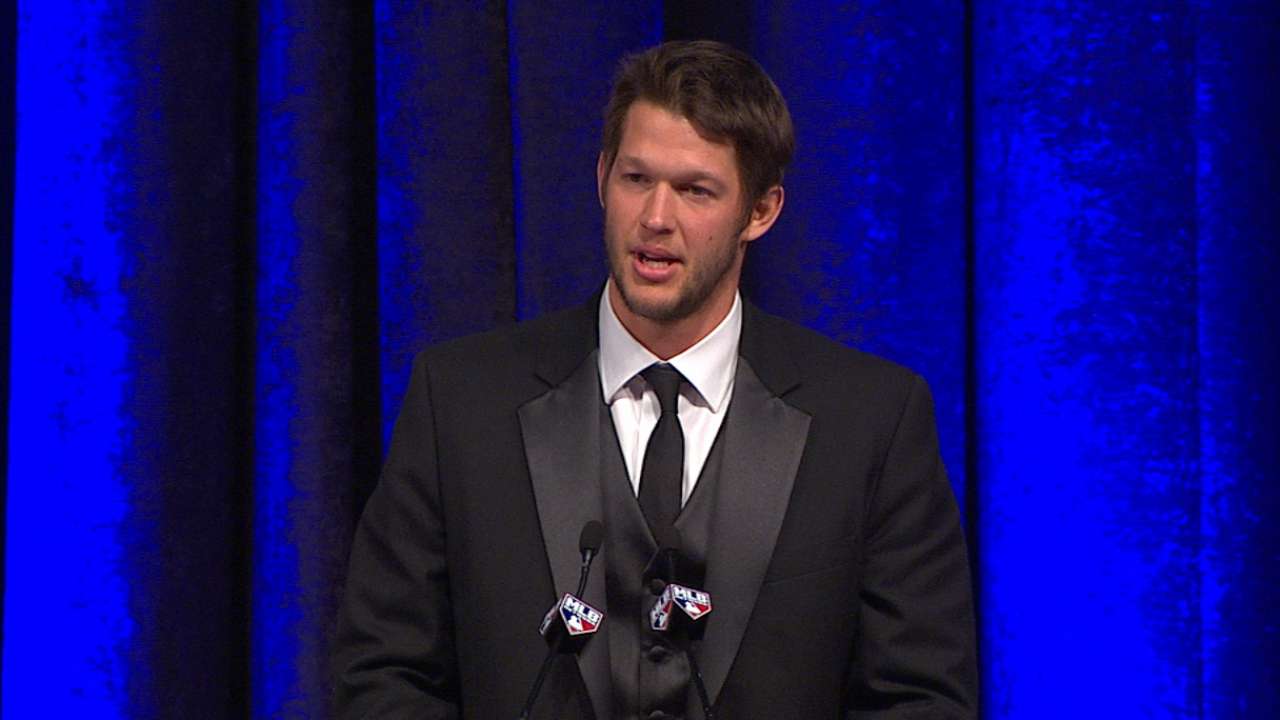 Start with 1956 MVP Don Newcombe, now a special advisor to Dodgers chairman Mark Walter. He was 27-7 in 1956, but he went 11-12 and threw 70 fewer innings the following year.
"I didn't have a good year in 1957, but it might have been me," said Newcombe. "It probably had a lot to do with my personal life. That's when my alcoholism came in. Maybe I was starting to back off and give up. And we had a lot going on that year, with all the talk of moving out of Brooklyn.
"But I know it won't happen with this young man. Clayton Kershaw works too hard, he puts too much into his training to let that happen. He's very intense in what he does. He doesn't have the frame of mind I had."
Maury Wills, a bunt instructor in the spring, won the MVP in 1962, when he stole 104 bases. The next year, he played 31 fewer games and stole 64 fewer bases.
"The year after, my body was beat up from stealing all of those bases," said Wills. "But it wasn't tough as far as the opposition against me. Maybe it was a little easier. I knew I had 'em. I got in their head a little bit."
Jimmy Rollins was the NL MVP in 2007 for the Phillies. He had a solid season in 2008, but only after turning an ankle in April.
"For me, the next year wasn't any different at all," Rollins said. "Maybe if Ryan [Howard] hadn't won it the year before, it would have been different. What really mattered was that we finally made it to the playoffs. It was about what we accomplished as a team."
Manager Don Mattingly was the American League MVP for the Yankees in 1985. The next year, he finished second in the voting.
"I don't think anything will be much different," said Mattingly. "What you see with Clayton, you can study all you want, but he's got weapons up and down that the hitter has to deal with. Everybody knew what Randy Johnson threw; you still had to hit it."
Ken Gurnick is a reporter for MLB.com. This story was not subject to the approval of Major League Baseball or its clubs.