Albers, Soto and Sanchez make Opening Day roster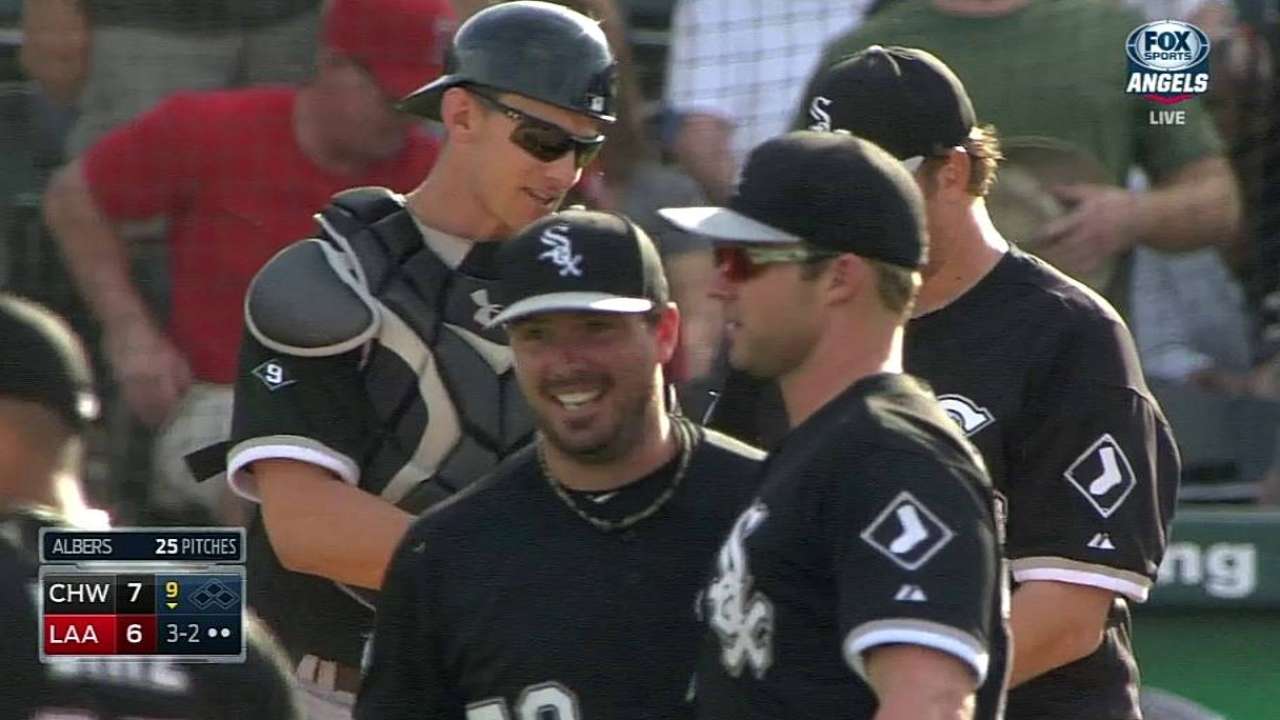 GLENDALE, Ariz. -- After missing all but eight games in 2014 with the Astros due to a partially torn subscapularis muscle, Matt Albers mainly had one thing to show when he came to White Sox camp as a non-roster invite.
"I think just prove that I was healthy," said Albers, who will leave Spring Training as part of the White Sox bullpen. "Just the way the ball is coming out from beginning to end of camp, I feel like my stuff has been there the whole time and I pitched pretty well. I just kind of come in and it's kind of what they wanted to see and I was able to show them."
The announcement of Albers, backup catcher Geovany Soto and utility infielder Carlos Sanchez making the club by manager Robin Ventura basically fills out the White Sox Opening Day roster. Ventura mentioned that the club must determine the final seven-man bullpen alignment, with one final spot probably coming down to Kyle Drabek, Maikel Cleto, Scott Carroll or Arcenio Leon.
Sanchez has been part of the second-base spring competition with Micah Johnson, who also will go to Kansas City with the White Sox. Ventura would not commit to a starter, going the route he did with closer in 2012, by saying that everyone will know this Monday in Kansas City or possibly at Sunday's workout.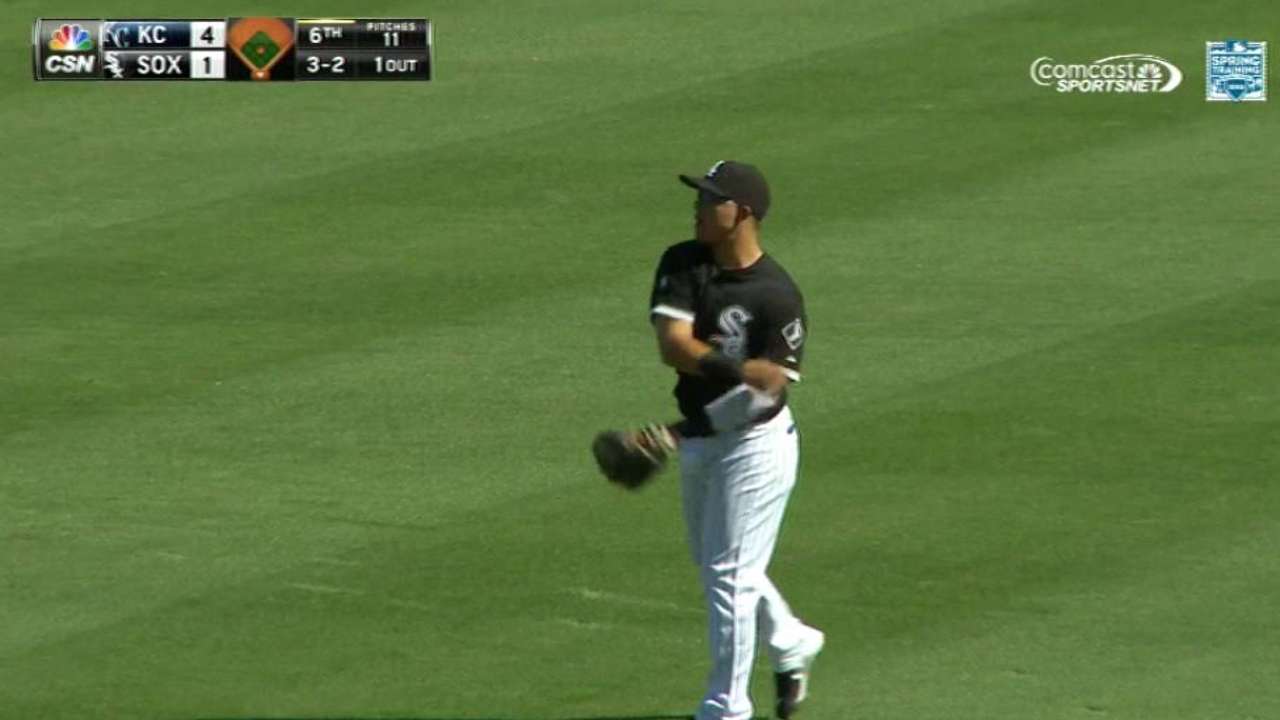 The fifth bench player doesn't figure to be with the team more than the first week, with Chris Sale eligible to come off the disabled list for an April 12 start, unless an unexpected injury arises. While Johnson has received more of the hoopla, Sanchez has also put together a strong camp.
"They both played well," said Ventura of Sanchez and Johnson, who had hit .371 and .321, respectively, entering Wednesday's action. "You're able to take that. We have some flexibility to have both Micah and Sanchy go with us, especially with Carlos being able to play multiple positions."
Albers almost signed with the White Sox last season, but is excited to get the 2015 opportunity with the South Siders. He had a clean MRI during a late January visit to Dr. Keith Meister and looks forward to a middle-relief role in a return to the American League Central.
As part of the Indians in 2013, Albers had a 3.14 ERA over 56 games.
"It's similar to how it was in Cleveland, kind of like middle-relief role, fifth, sixth inning, and when one of the back-end guys needs a day off, take one of their roles that day," Albers said. "I've kind of pitched all over, so I'm kind of ready for whatever.
"Especially early in the season, that's kind of how it is. Everybody is on board the first couple of weeks."
Scott Merkin is a reporter for MLB.com. Read his blog, Merk's Works, and follow him on Twitter @scottmerkin. This story was not subject to the approval of Major League Baseball or its clubs.