MLB.com Columnist
Anthony Castrovince
5 keys for NL Central clubs
Heyward's offense, Polanco's maturity, Braun's health figure to be factors
Any number of factors can conspire to decide a division. But at the dawn of a new season, these are the five factors that look like they'll loom largest in the National League Central.
1. Say Hey
The Cardinals might have some vulnerability in a rotation in which Adam Wainwright and Michael Wacha worked through elbow and shoulder issues, respectively, last season. But their biggest need for improvement unquestionably rests in a lineup that ranked ninth in the NL with 3.82 runs per game.
A prime issue was the Cards' lack of power, as they ranked 29th in the Majors with just 0.65 home runs per game. The fact that their two top home run hitters from 2014 -- Jhonny Peralta and Matt Holliday -- are both in their 30s doesn't help matters.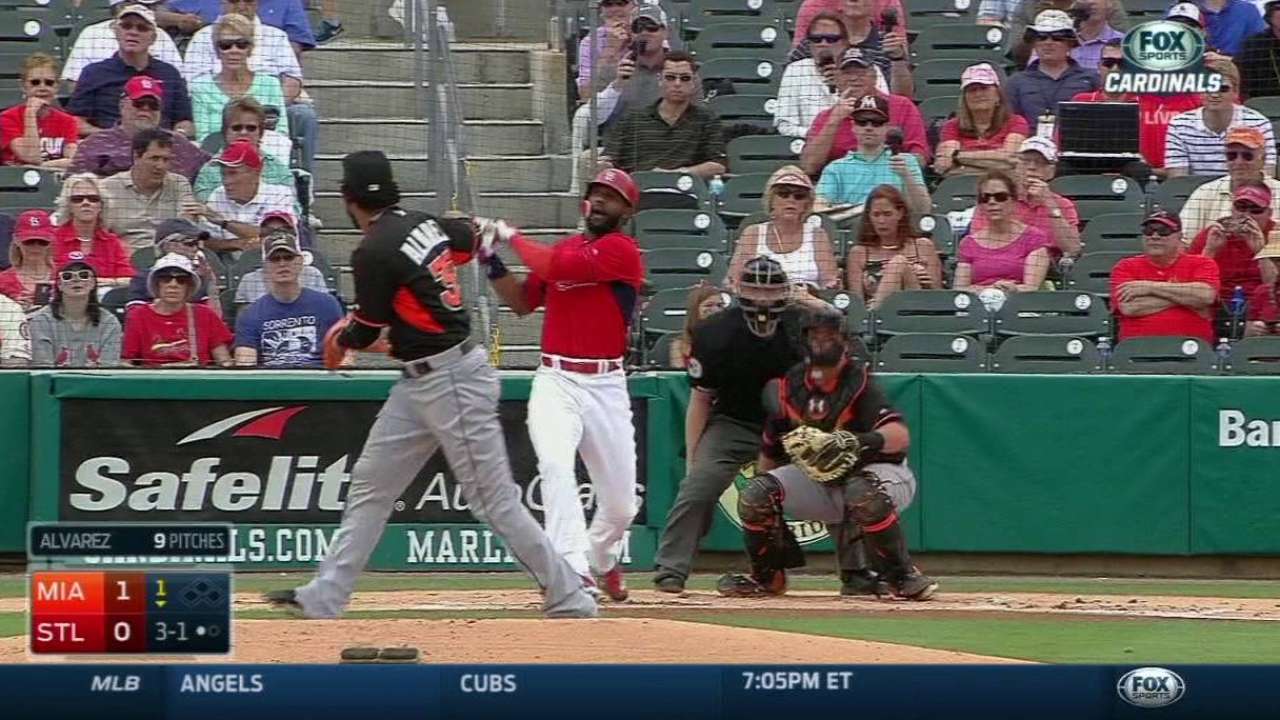 All of this points to Jason Heyward, 25, potentially being the key to the whole darn thing in what will be a contract year for him. Heyward hit just 11 homers with a career-low .384 slugging percentage for the Braves last season, and he knows that unlocking his power potential will be a major factor in his free-agent profile. The Cardinals won't ask him to lead off, as the Braves did, and perhaps the move to the No. 2 spot will allow him to swing away and make his bat as valuable as his glove is.
2. Pedro and Polanco's Pirates potential
Andrew McCutchen didn't see a ton of action this spring as he nursed lower-body soreness. But the now-perennial NL MVP Award candidate will be ready when it counts, and his absence briefly last season proved to be an opportunity for Josh Harrison and Starling Marte to shine. But the Buccos' bats can truly reach an elite level and push this team to the top of the Central heap if two things happen: Pedro Alvarez lives up to his past and Gregory Polanco lives up to his potential.
Alvarez was a mess last year. The yips cost him his job at third base, his homer total got cut in half (from a league-best 36 in 2013 to 18) and his slugging percentage fell 68 points. Now, Alvarez is manning first base, and the Pirates are praying for a bounceback season after he showed some encouraging signs this spring.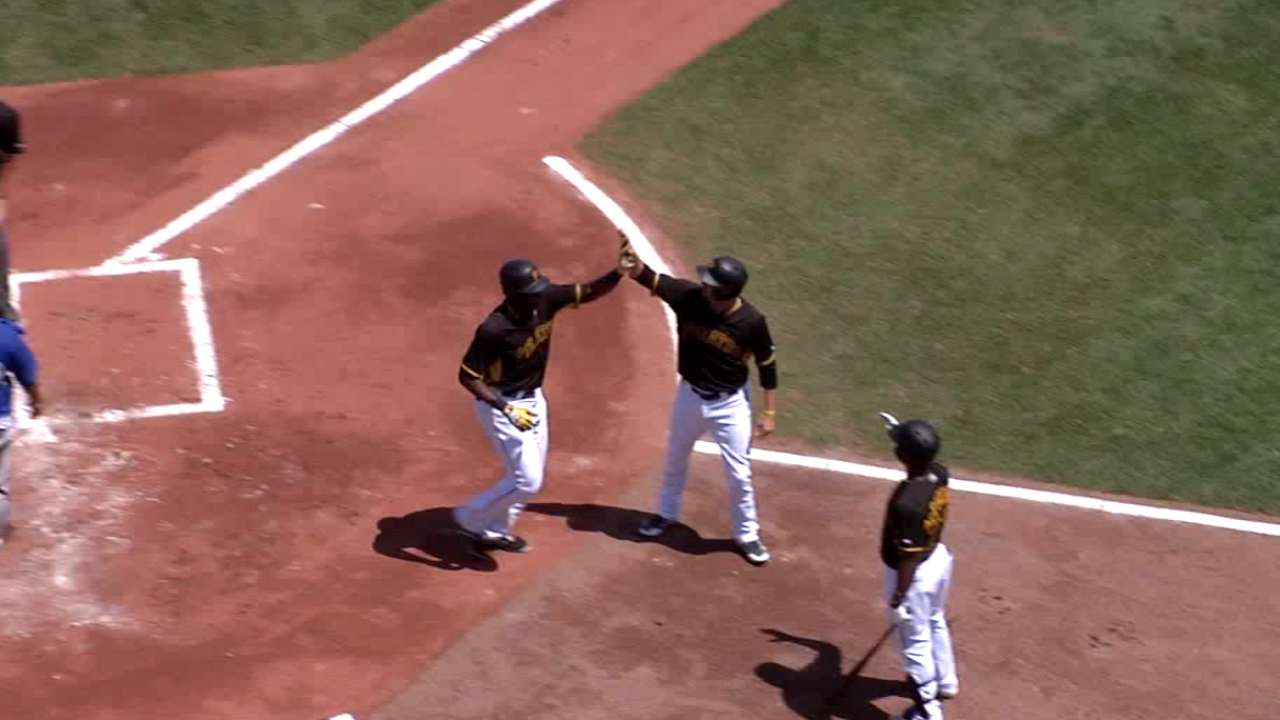 As for Polanco, there wasn't much to be encouraged about in his rookie year. He was inconsistent against right-handers and downright invisible against lefties. But Polanco is nowhere near the first top prospect and Minor League masher to struggle upon his first big league break-in, and "El Coffee" has added muscle and worked to find his timing in spring camp.
3. Are the Cubs' kids all right?
Any World Series talk on the North Side is arguably a bit ambitious at this early stage, because the timetable for the development of a young Major Leaguer is always difficult to predict.
Look at what happened to Javier Baez, who arrived to much acclaim last summer and proceeded to strike out at a historic rate -- an issue that led to his demotion back to Triple-A Iowa earlier this week. There is much hype and hope for Kris Bryant. But, again, let's see how quickly he settles in once the Cubs see fit to start his arbitration clock. Last year, the Pirates were getting criticized for delaying Polanco's promotion, and we saw how that ended up.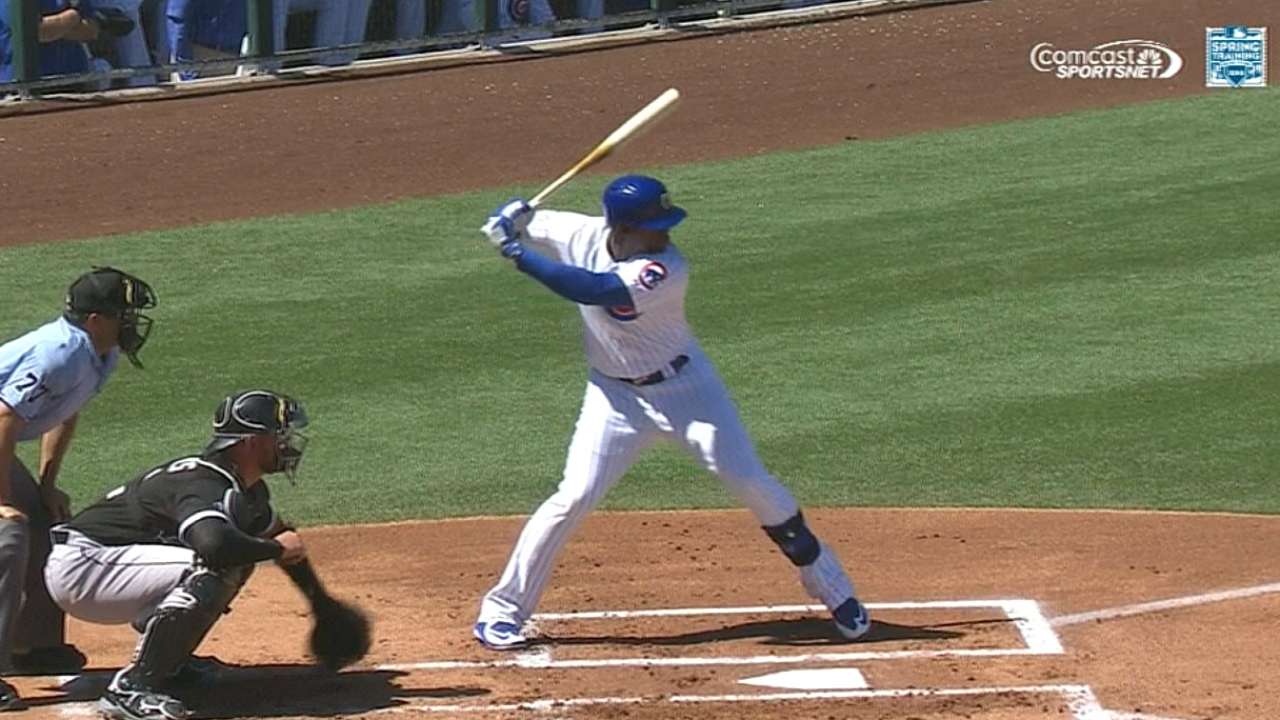 Obviously, though, the Cubs are trending in the right direction. Jorge Soler might have the most polish of this club's up-and-comers, as evidenced by his .903 OPS in a 24-game sample last season. And, of course, the still-young Anthony Rizzo and Starlin Castro made serious offensive strides last season. If all the above young position-player parts mesh with veteran acquisitions Dexter Fowler and Miguel Montero, the Cubs could rise quickly.
4. The Red scare
Joey Votto. Jay Bruce. Brandon Phillips. Johnny Cueto. Aroldis Chapman. Devin Mesoraco. Todd Frazier. Homer Bailey. There's still a lot of talent on this club. But as we saw during their 86-loss 2014 campaign, all that talent doesn't add up to much when you can't stay healthy. Votto logged just 62 games played last year, Phillips and Mesoraco both missed significant time, and Bruce played through pain in a season in which his numbers took a major tumble. Bailey is coming off elbow surgery.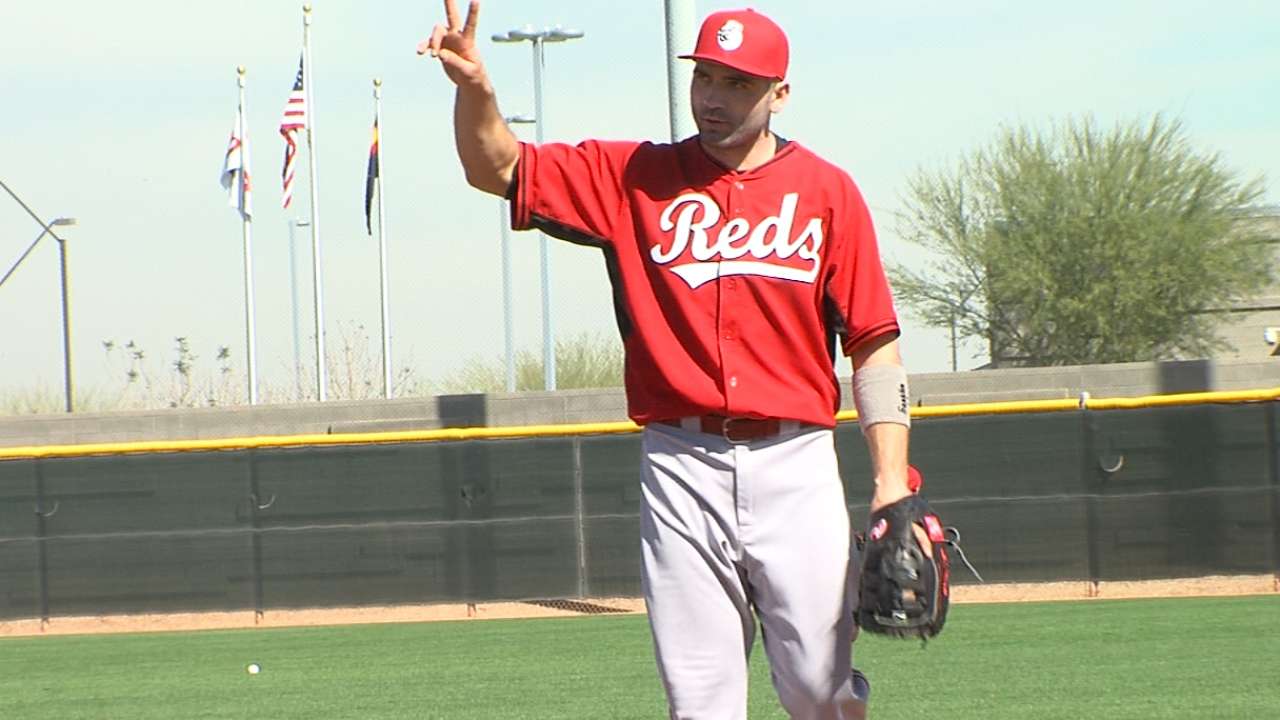 Every team in baseball comes with the "if healthy" caveat, but that's especially true of a Reds team that, with two-fifths of the rotation dealt away this winter and Cueto nearing free agency, is somewhere between the contention and rebuild modes and needs to get off to a strong start to keep all the Cueto speculation at bay. We've seen with other clubs what a distraction it can be to have your ace subjected to rampant trade rumors.
The good news is that Votto, the heart and soul of the lineup, had a really encouraging spring camp.
5. Can Braun get a grip?
Catcher Jonathan Lucroy and center fielder Carlos Gomez have asserted themselves as stars, power-hitting left fielder Khris Davis could be trending in that direction, Jean Segura could be due for a bounceback season at short, and Aramis Ramirez is back for one last go-around at the hot corner.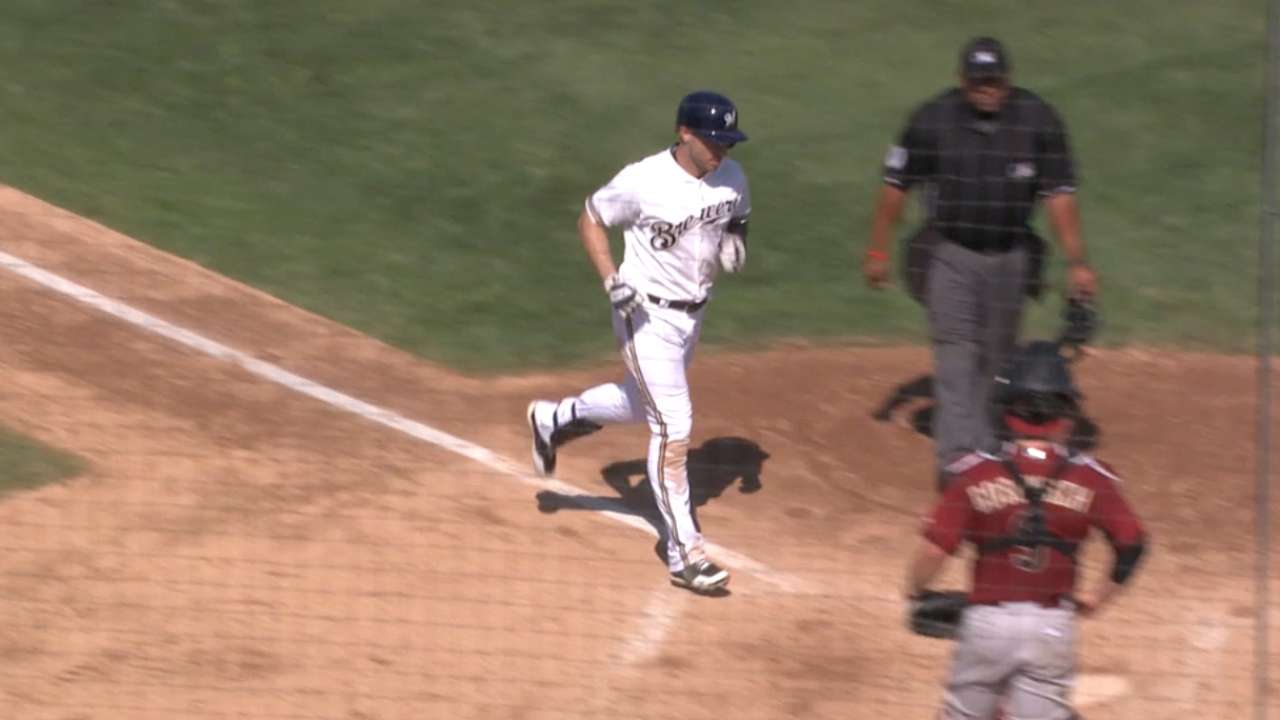 But this is still Ryan Braun's team, and if he can get back to an NL MVP Award level of output in his age-31 season, the Brewers have a chance to assert themselves for a full season and not just two-thirds of the schedule, as was the case in 2014.
Braun didn't have a terrible year -- a .777 OPS, 19 homers, 30 doubles. Solid stats, in today's day and age. But a nerve issue in his right thumb crippled his consistency. It was a weird injury that required the application of extreme cold this offseason, a procedure called cryotherapy. Now pain-free, Braun has hit for some power this spring, but only the grind of the season will truly determine whether the hand issue is behind him and better days are in front of him and the Brew Crew.
Anthony Castrovince is a reporter for MLB.com. Read his columns and follow him on Twitter at @Castrovince. This story was not subject to the approval of Major League Baseball or its clubs.