Greinke likes mechanics tweak in camp start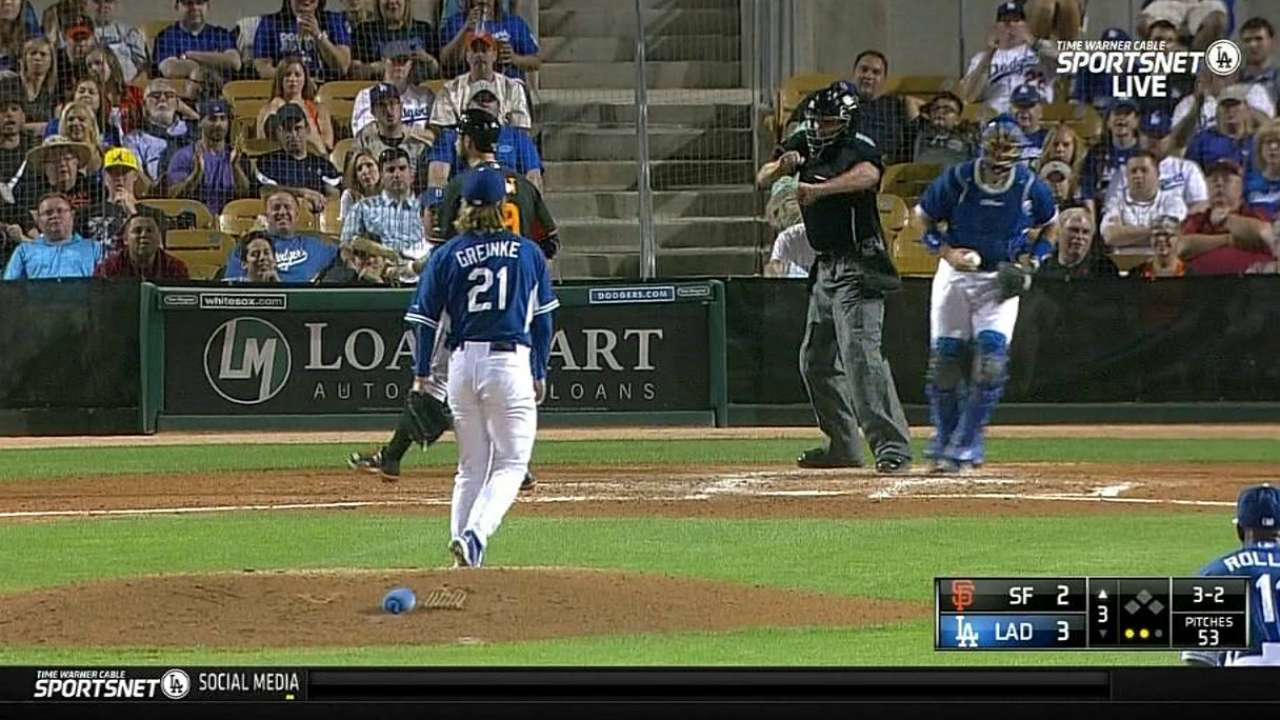 GLENDALE, Ariz. -- Zack Greinke's frustrating Spring Training might have turned the corner on a fastball away in a camp game on Wednesday.
Having given up solo home runs to two of the previous seven Dodgers Minor Leaguers (Spencer Navin and Ivan Vela), "I tried something with a pitch and it came out perfect," Greinke said of a mechanical adjustment. The pitch induced a grounder to shortstop to end the fifth inning.
"I came back to the dugout and [pitching coach Rick Honeycutt] told me what I had to change and it was the same thing. Hopefully, it's a good change."
Greinke then struck out the next four batters.
Greinke was coming off last Friday's start against the Giants, allowing four runs in only 3 2/3 innings. This time, he went seven innings, needing 85 pitches with nine strikeouts, no walks and two runs on five hits.
"The first five innings were not looking good," Greinke said. "The last two were amazing. I hope I keep that up."
Yasmani Grandal was catching Greinke.
"Not many guys can make one pitch and completely turn their game around," Grandal said. "He was like, they're not going to hit me anymore. It was a mechanical thing, Honey said something with his face or the way he was looking."
Greinke's next start will be the second game of the regular season -- April 7 vs. the Padres.
Ken Gurnick is a reporter for MLB.com. This story was not subject to the approval of Major League Baseball or its clubs.