Hendriks, Goins up for Blue Jays' last roster spot
Final call hinges on whether club decides to go with eight-man bullpen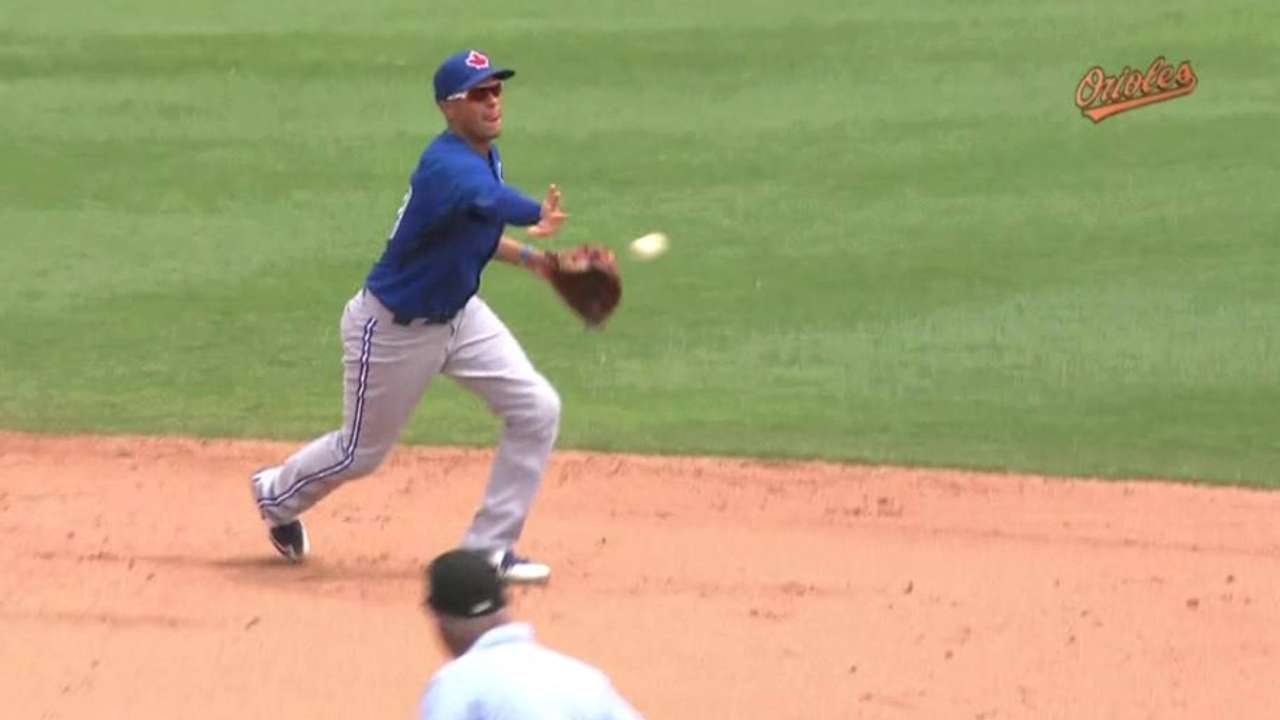 FORT MYERS, Fla. -- The Blue Jays have one final decision to make before the start of the regular season, and it comes down to choosing either right-hander Liam Hendriks or infielder Ryan Goins for the final spot on the 25-man roster.
The expectation seems to be that Toronto will begin the year with an eight-man bullpen, which would give the nod to Hendriks. The Blue Jays intend to wait another couple of days before making their intentions official.
Goins is coming off a strong spring, but rookie Devon Travis finished on top in the competition for the starting job at second base. The utility infielder spot went to Steve Tolleson, who is out of options on his contract and cannot be sent to the Minors without clearing waivers.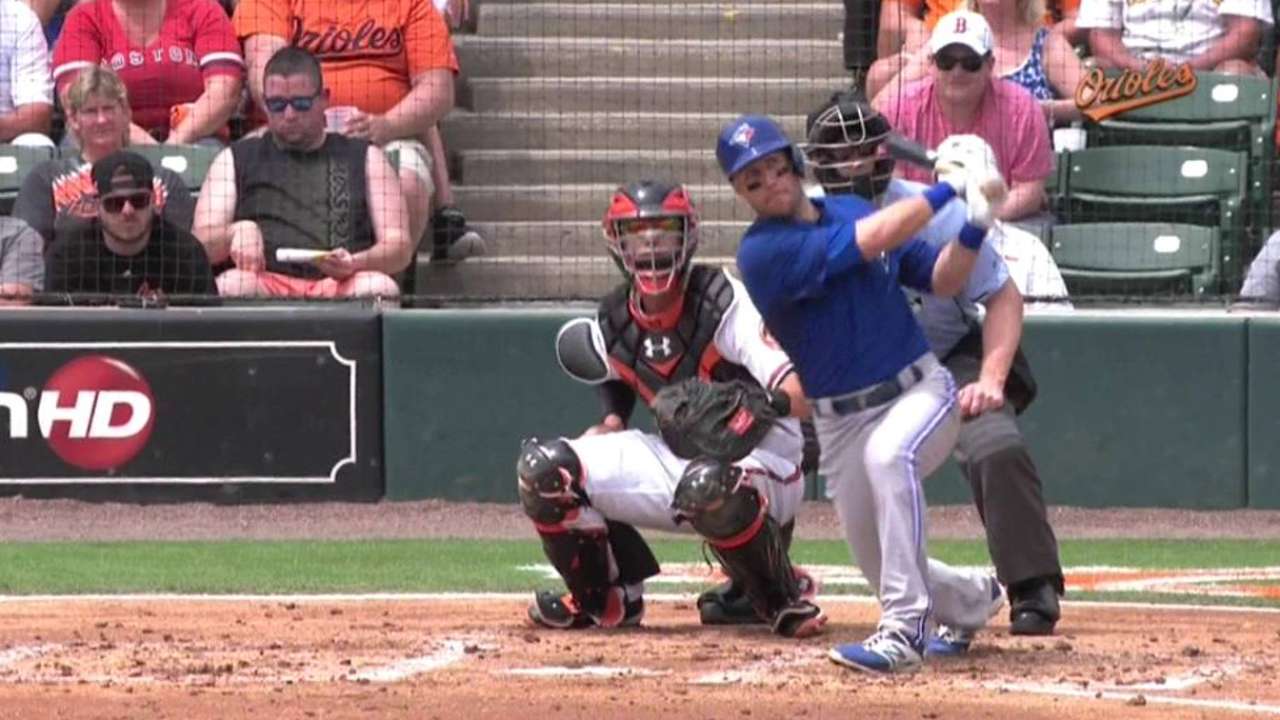 "It's not easy, but we've talked to him and laid it out," Blue Jays manager John Gibbons said of Goins. "If we do start with eight, we don't want to go long with eight, but if that's the way we start, it could be a few days when we flip that as well. He deserves to be on the team, he's going to be very valuable to us. It just may not be the first day; it may be a few days in."
There's a belief that players have a better chance at clearing waivers once the season has begun and other teams have set their rosters. That could be one reason why the Blue Jays will take Hendriks north at least for the first series of the year, and it also provides some additional security in the bullpen.
The concern about the current roster is that it doesn't have a true backup shortstop. Tolleson can temporarily fill that role, but if Jose Reyes needs extended time off, he's not considered a viable candidate. Reyes won't require time off in the first week, though, so that's not an issue in the short term.
Blue Jays general manager Alex Anthopoulos also said on Tuesday there could be another element at play while deciding to completely finalize the roster.
"You get to the last week of camp, guys are getting their releases ... and guys that are out of options are becoming available," Anthopoulos said. "There's a scenario that we add someone.
"Not that I'm trying to foreshadow or predict that we're going to make a move, but we're going to have some discussions, and you don't want to pull guys [into the office] and say, 'You're on the team,' and then two days later tell them, 'Look, we just acquired someone.'"
The official 25-man rosters have to be submitted to the league by Sunday at 3 p.m. ET.
Gregor Chisholm is a reporter for MLB.com. Read his blog, North of the Border, and follow him on Twitter @gregorMLB. This story was not subject to the approval of Major League Baseball or its clubs.