Royals mulling eight-man 'pen or position player
Reliever Madson, outfielder Orlando looking to earn roster spots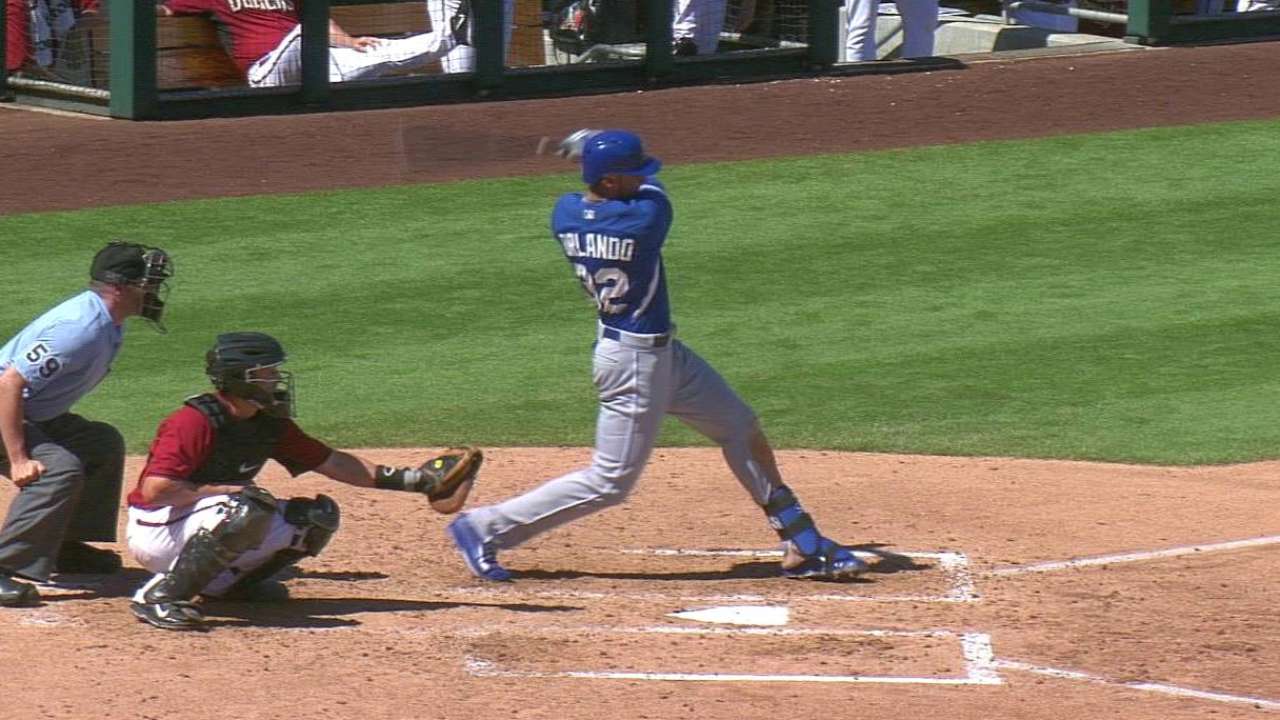 SURPRISE, Ariz. -- As the Royals head into the final few days before Opening Day on Monday, manager Ned Yost said he has seen everything he needs to see.
But Yost also conceded that his club won't have its final 25-man roster set until Sunday, mainly because they're waiting to see what moves other teams are going to make over the next few days.
The only decision remaining for general manager Dayton Moore, Yost and their staffs is whether to go with an eight-man bullpen or carry an extra position player.
Yost's preference would be carrying an extra outfielder, which likely would be Paulo Orlando, who has options. Moises Sierra, who is not on the 40-man roster, is also still in the mix.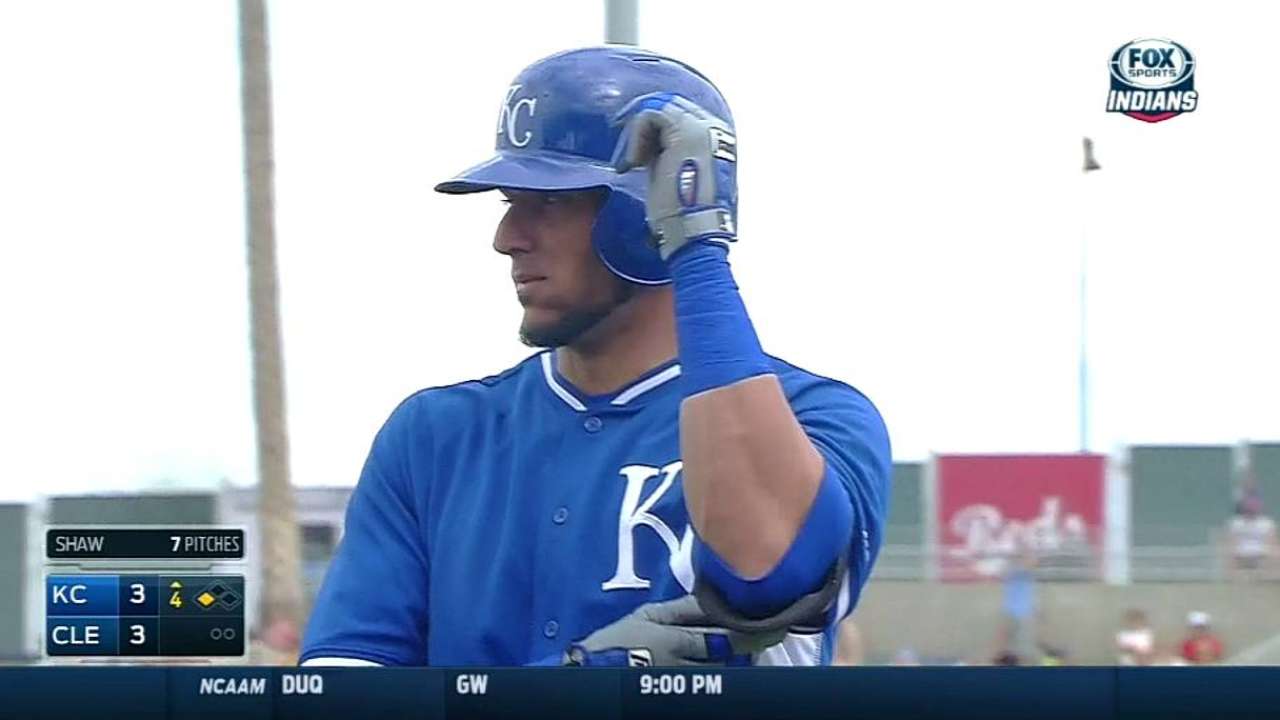 "Probably having the extra position player [helps me]," Yost said. "You're looking at pinch-running opportunities, defensive opportunities late in games. You're looking at whatever helps you get that one run you might need to win a game."
Fourth outfielder Jarrod Dyson will become an integral part of Yost's late-inning strategy as a pinch-runner. But Dyson also will get some spot starts, too, to spell center fielder Lorenzo Cain and left fielder Alex Gordon, who is still recovering from right wrist surgery.
"You have to keep Lorenzo fresh and you have to keep your eye on Gordy, and you can't let that wrist get inflamed," Yost said.
When Dyson starts for Cain, Yost will need another late-inning pinch-runner, such as Orlando.
Yet the Royals also are debating whether to go with a seven- or eight-man bullpen. There are five 'pen locks -- Greg Holland, Wade Davis, Kelvin Herrera, Chris Young and Jason Frasor -- and a 99 percent lock in Franklin Morales.
Ryan Madson, Brian Flynn and Louis Coleman are battling for one or two spots.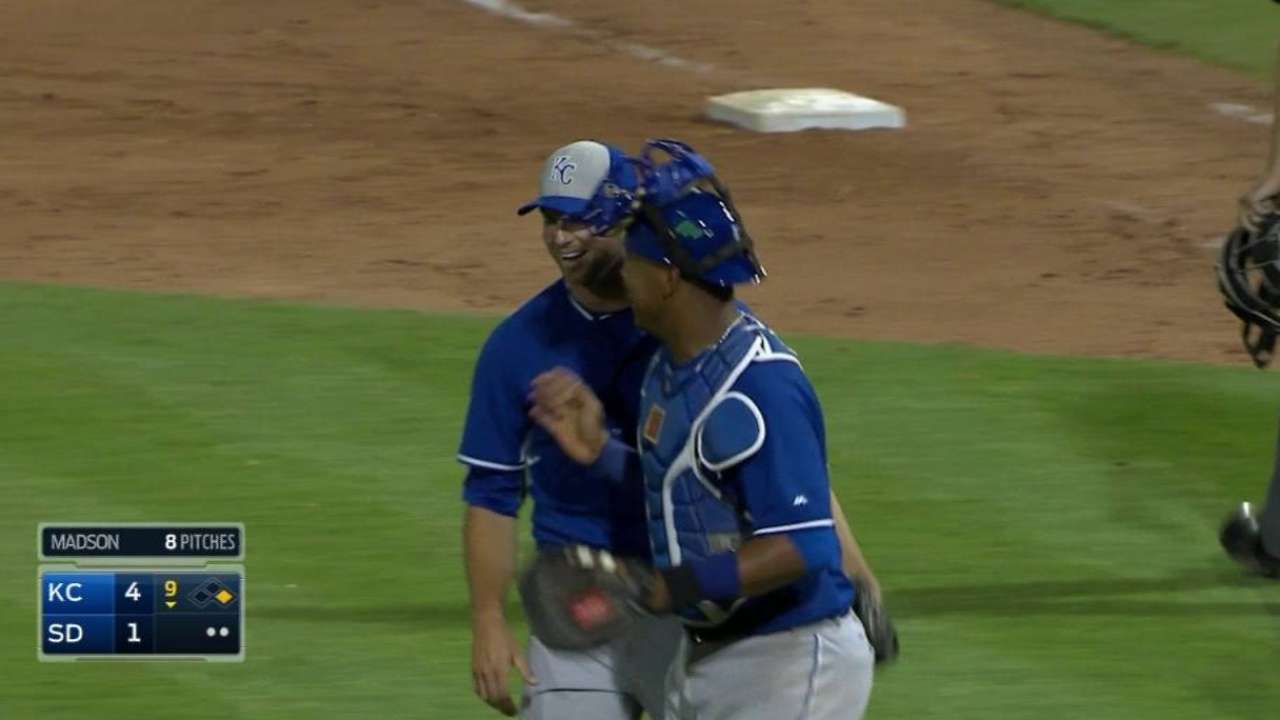 Madson's situation is complicating matters slightly because the Royals don't really believe he is ready to assume full-time work in the bullpen after missing three years in the Majors. But Madson, signed to a Minor League deal, could walk if he's not placed on the 25-man roster and pursue a deal with another team.
But to keep Madson, the Royals surely would have to go to an eight-man bullpen to protect him.
"You would like to take him on your club," Yost said. "But I still feel like he needs to be protected. ... I've really liked what I've seen. But he hasn't pitched in three years. It's all a guess. Can he be that guy [again]? Yeah. But we haven't seen him in back-to-back games. How does he rebound? We don't know."
Yost knows the Royals could lose Madson.
"But if you do, you do," Yost said. "If you go down that route ... you do what's best for your team."
Jeffrey Flanagan is a reporter for MLB.com. Follow him on Twitter at @FlannyMLB. This story was not subject to the approval of Major League Baseball or its clubs.