Astros place 3 on DL prior to Opening Day
Pitchers Fields, Oberholtzer and Peacock recovering from injuries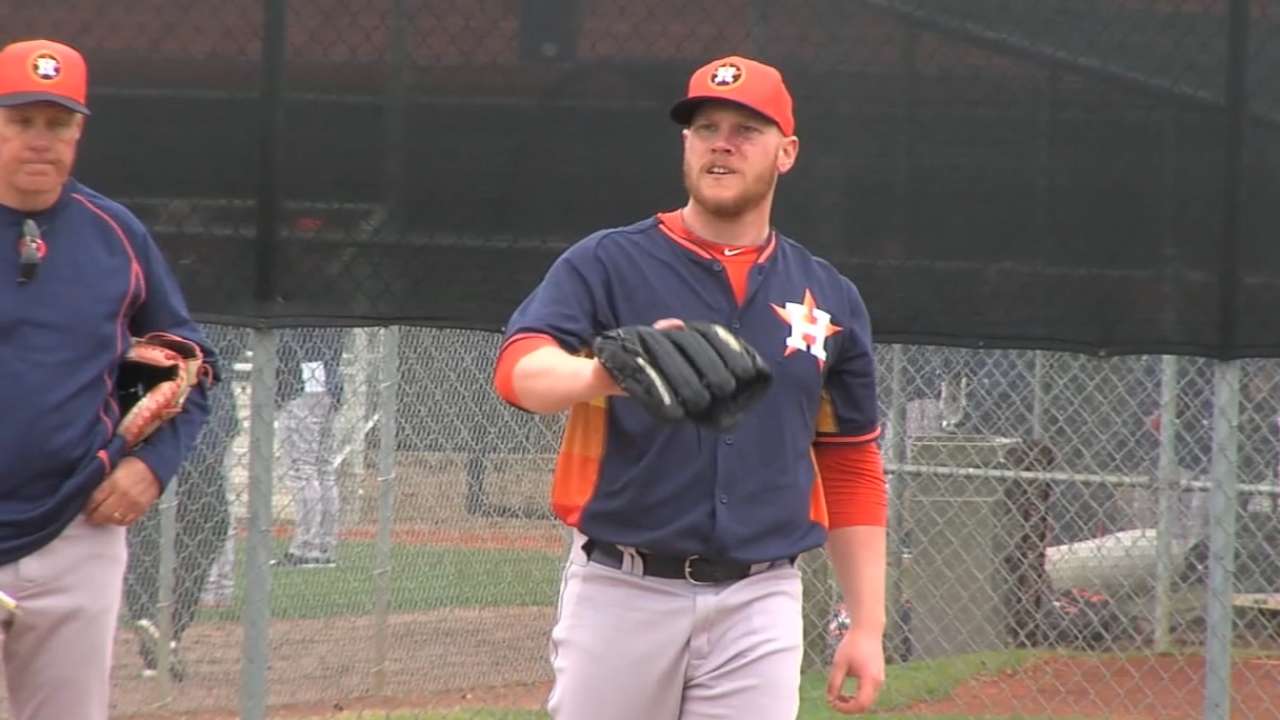 KISSIMMEE, Fla. -- As expected, the Astros placed a trio of pitchers on the disabled list Wednesday, though none of them should be sidelined too long.
While setting their preliminary 25-man roster, Houston placed reliever Josh Fields (groin), starting pitcher Brett Oberholtzer (blister) and starting pitcher Brad Peacock (recovery from hip surgery) on the 15-day DL. All three will remain in Kissimmee and rehab while the team heads home Thursday.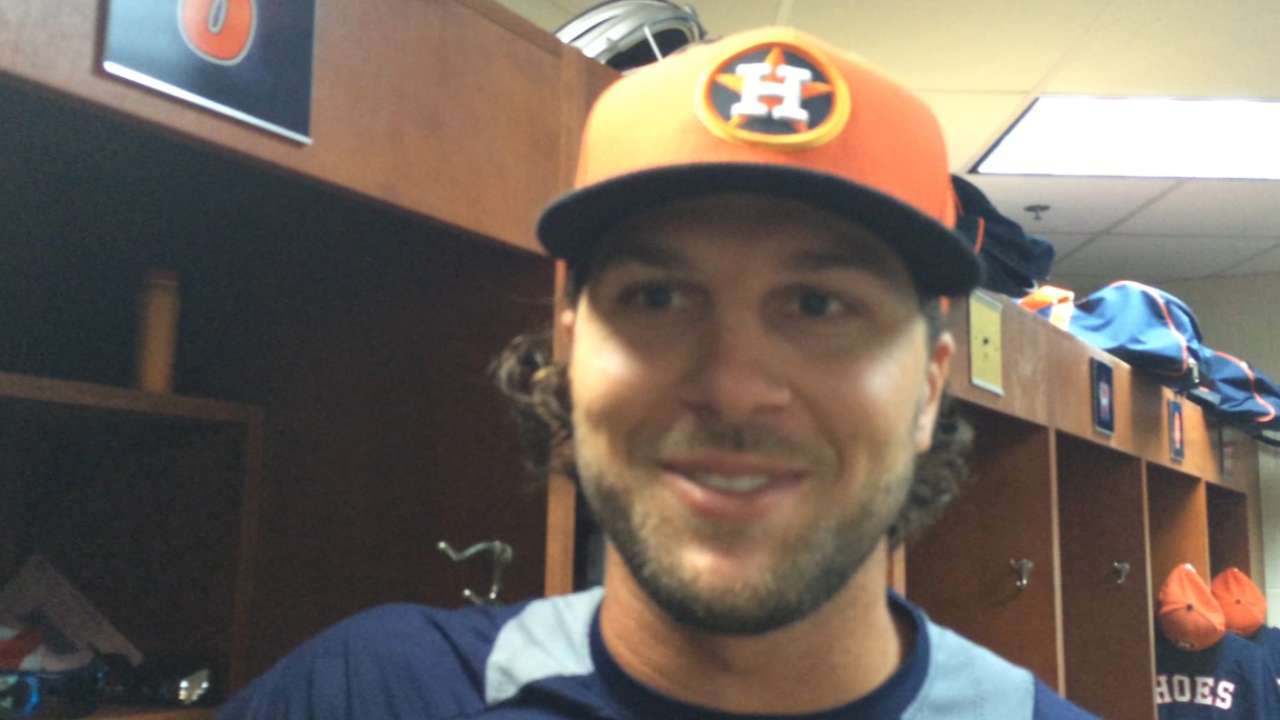 Fields, who hasn't pitched since March 23 because of a groin strain, began to throw gently off the mound Wednesday. Oberholtzer developed a blister on his index finger on Monday and will need some time off from throwing. Peacock is healthy following offseason hip surgery, but he is still building up innings. He'll start the season opener at Triple-A Fresno.
Fields could be activated on April 12, Peacock on April 14 and Oberholtzer on April 15.
"They have three different timelines and three different schedules, but I'm confident they're all progressing the way they should be," manager A.J. Hinch said.
Fields was a lock to make the team had he been healthy, but he believes he's pretty close to returning.
"I was trying to push it pretty hard, but I felt like I was going about it in a wise way," Fields said. "I made pretty quick progress. The fact that they've laid something out for me like that I think is going to help [with], 'OK, I can relax. I have a plan now of when I'm supposed to be back and just make sure everything is good and right.'"
Oberholtzer was a near-lock to make the rotation entering camp, but that was before he sustained a mild lat strain three weeks ago and then was taken out a couple of days by an illness. When he finally returned to the mound Monday, he tried to pitch through a blister.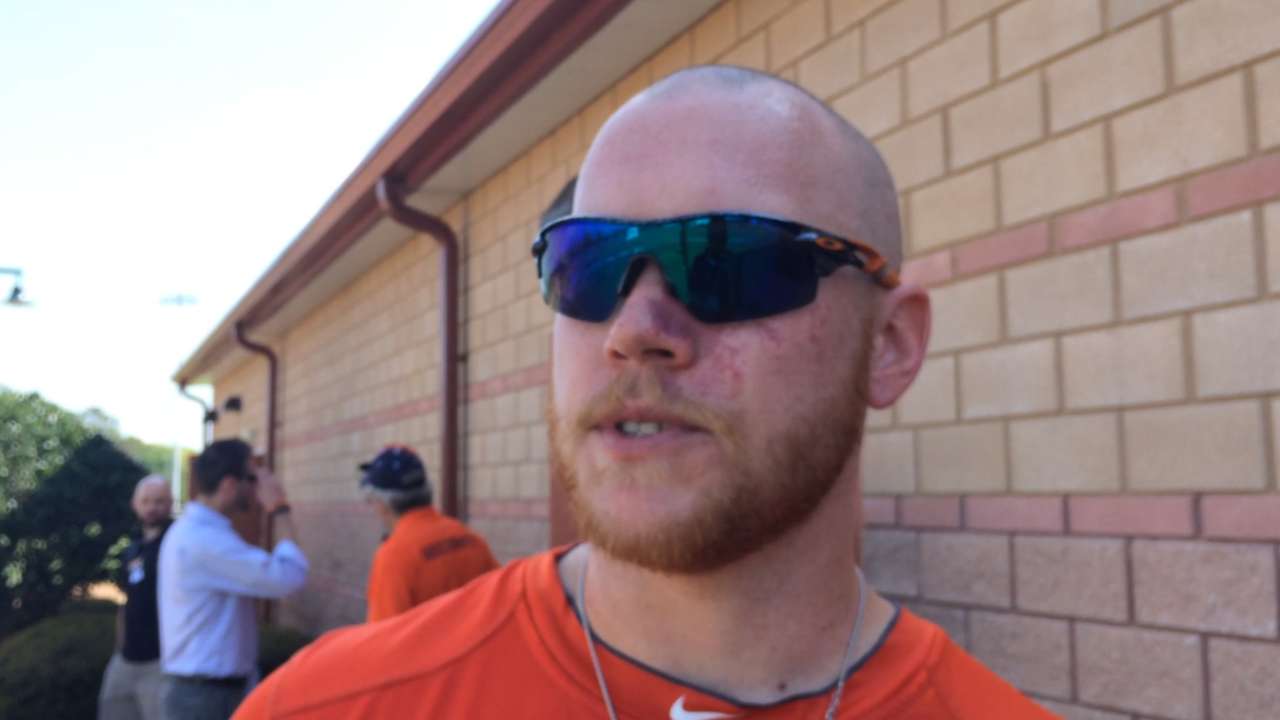 "I'll just wait until the skin heals up and gets right and allows me to make pitches comfortably and not deal with any side effects from the skin," Oberholtzer said.
Peacock underwent arthroscopic surgery Oct. 6 on his right hip to repair a torn labrum and remove bone spurs. He showed up at spring camp about two weeks behind his teammates despite losing nearly 30 pounds, but he's looked impressive.
Peacock will begin the year in the rotation at Fresno, but he could be one of the first pitchers the Astros call upon when there's a need.
"I'm going down there to do my work and see what happens," Peacock said.
Peacock started last season in the bullpen before making 24 starts in the rotation, setting career highs in appearances (28), starts (24), innings pitched (131 2/3) and strikeouts (119). He went 4-9 with a 4.72 ERA. He tenuously held down the No. 5 spot in the pitching rotation in September while dealing with back problems, which could have been a result of his hip injury.
Brian McTaggart is a reporter for MLB.com and writes an MLBlog, Tag's Lines. Follow @brianmctaggart on Twitter. This story was not subject to the approval of Major League Baseball or its clubs.